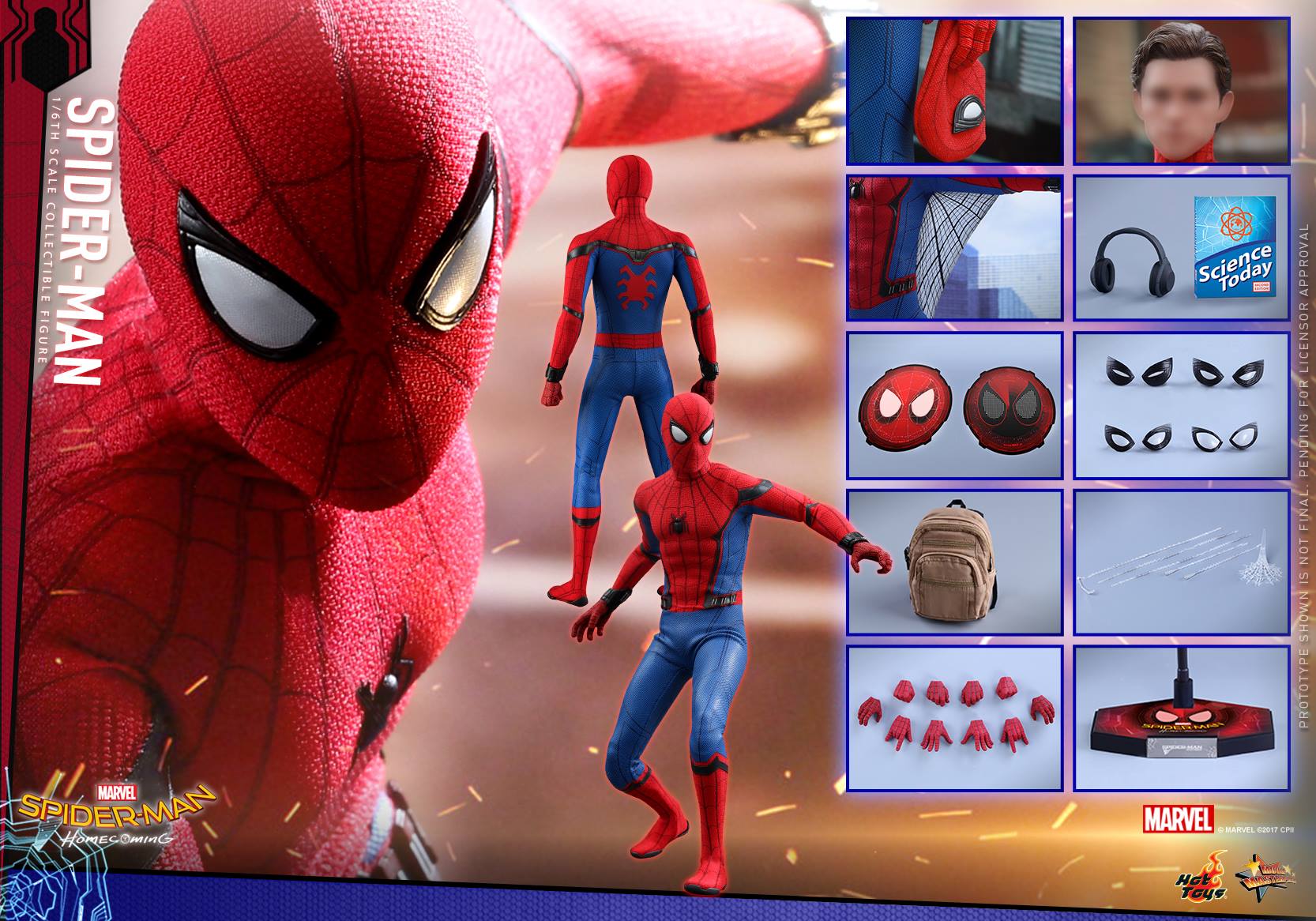 On July 7th, we finally get to see what Marvel Studios and Disney can do when they have complete control over the Spider-Man character for a whole 2 hours as they prepare for the release of Spider-Man: Homecoming. We've already seen a few glimpses of brilliance when Peter Parker showed up in Captain America: Civil War, but we can't wait to see him in action in his own movie. It shouldn't come to anyone's surprise that Hot Toys is all over Spidey's homecoming, and this new 1/6 scale figure continues the brand's streak of creating amazing Spider-Man: Homecoming collectibles that started with the Homemade Suit Version of the Wallcrawler.
Standing at a bit over 11" tall and featuring over 30 points of articulation, this Hot Toys figure is decked out in his new Spider-Man suit, and comes with 4 interchangeable Spider-man eyes, a tom Holland-like head sculpt, 10 swappable hands, (including hands for web-slinging), 1 pair of magnetic web-wings, 1 loose Spider-Man mask, several strings of spider web in various lengths and shapes, a backpack, a pair of headphones, 2 Spider Signal stickers and a science textbook. The Deluxe edition comes with all of that as well as a yellow blazer, blue hoodie, and a Vulture helmet prop.
You can pre-order this spectacular Spider-Man action figure now at Sideshow.com.