Following up on the first wave of 40th Anniversary Rocky Action Figures from NECA that are now available, comes a look at the second series that's coming out this fall.
Whereas Series 1 is based on Rocky III, this second wave of action figures is focused on Rocky IV, where Rocky Balboa looks to avenge the death of his friend who perished at the hands of Ivan Drago. The 4-figure collection includes a battered Balboa in star spangled fight trunks with an American flag draped over his shoulder, a brand new Apollo Creed figure also decked out in the stars and stripes, along with a removable coat and top hat, plus two versions of Ivan Drago in yellow and red shorts and unique head sculpts (one stone-faced and one bloodied-up). Each 7″ scale figure is also fully articulated and able to pose in various ways to reenact some of the epic fight scenes from the classic boxing film, with realistic sculpts and likenesses of Sylvester Stallone, Carl Weathers and Dolph Lundgren.
Check out the Rocky 40th Anniversary 7 Inch Scale Action Figure Set (Series 2) by NECA below that's coming in November 2016 but available to pre-order here.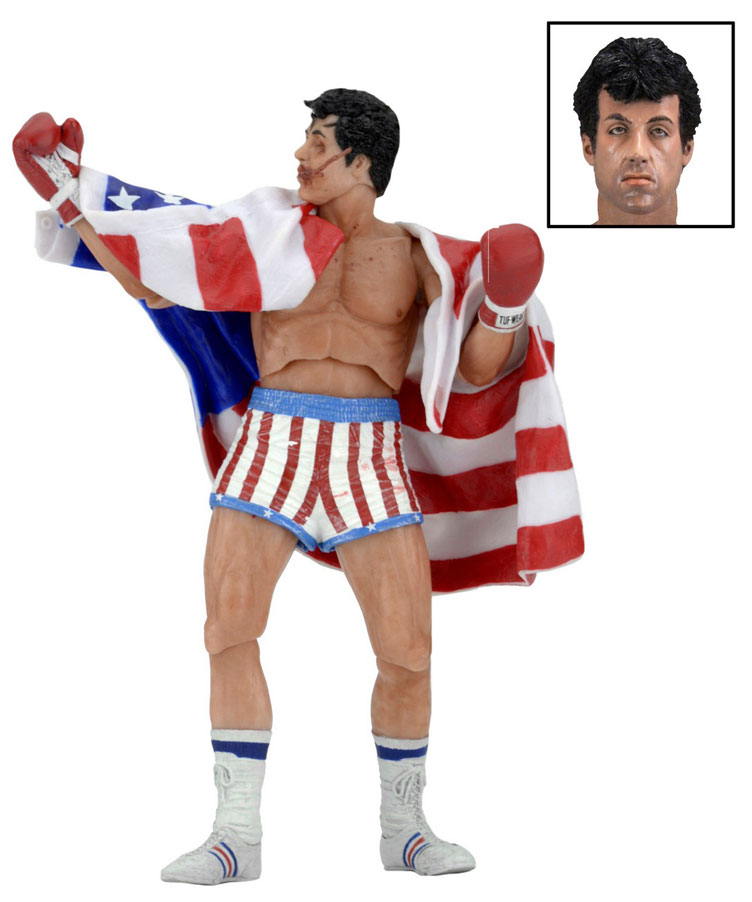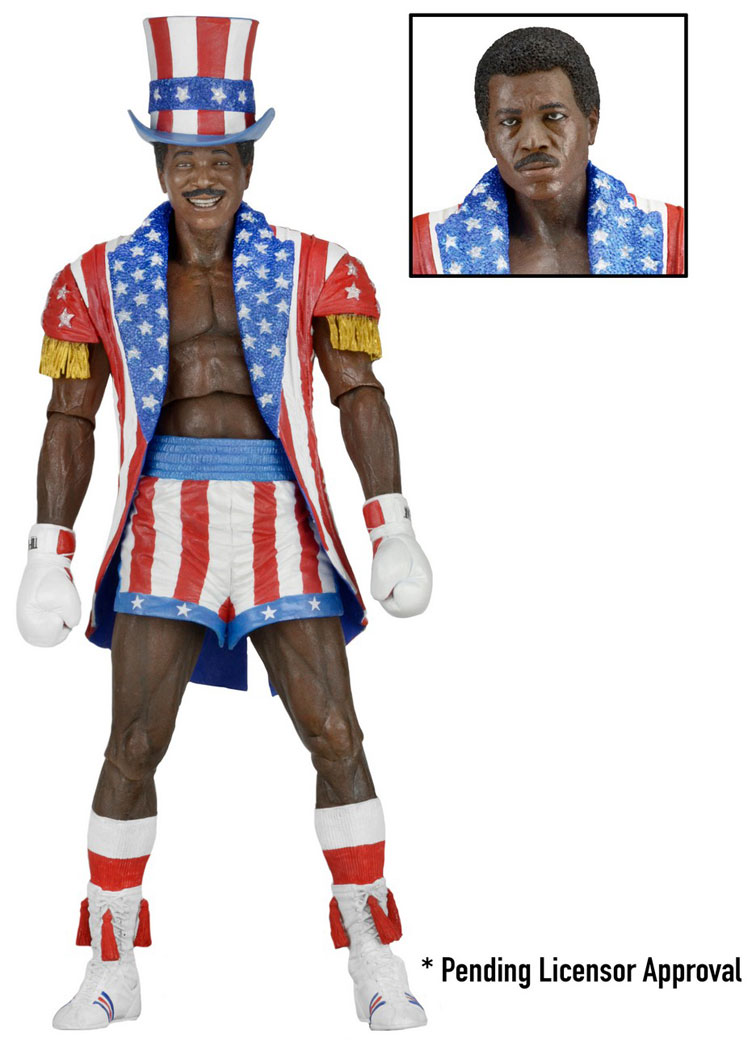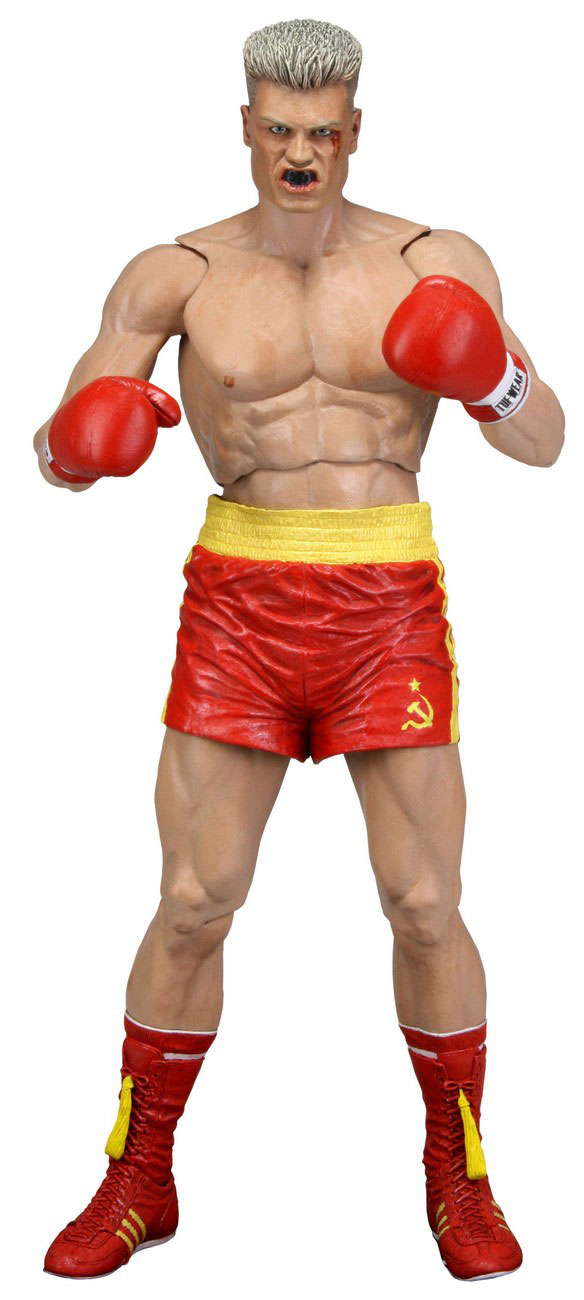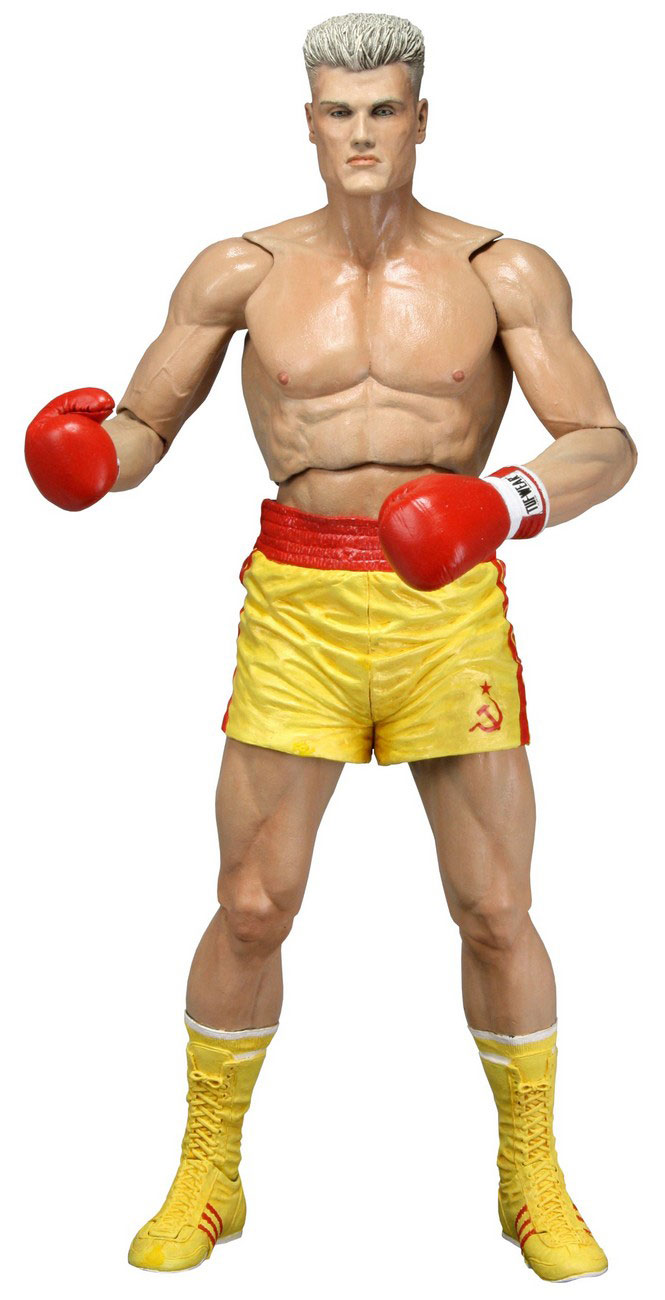 Click here to buy the NECA Rocky 40th Anniversary Action Figures (Series 2).