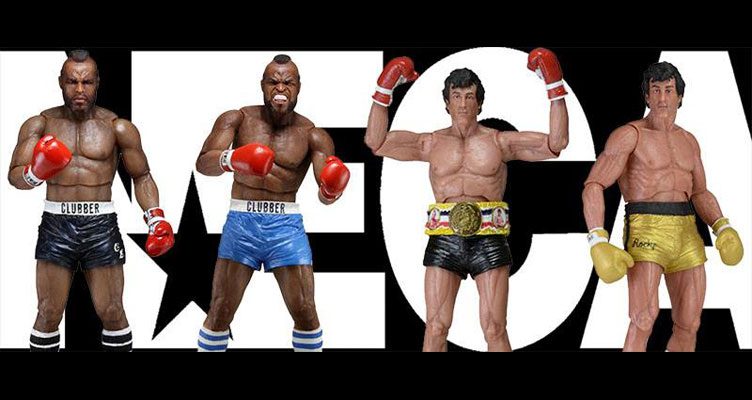 Releasing in celebration of the 40th anniversary of the Rocky film series, NECA has started rolling out some 7-inch scale Rocky action figures starting with this Series 1 collection that's based on Rocky III.
Dishing out two different versions of Rocky Balboa, as well as two versions in his opponent Clubber Lang, these Rocky III action figures step back inside the ring with realistic sculpts and fully articulated details so you can re-enact the epic battles between Sylvester Stallone and Mr. T from the classic 1982 movie. Included in Series 1 is an all-new Rocky Balboa in black trunks and championship belt based on posters and promo art for the movie, an alternate version in shiny gold trunks and gloves, as well as Clubber Lang in blue and black shorts with two different head sculpts.
All about boxing and collectible toys? Battle it out with these Series 1 Rocky action figures from NECA which are now available to buy here.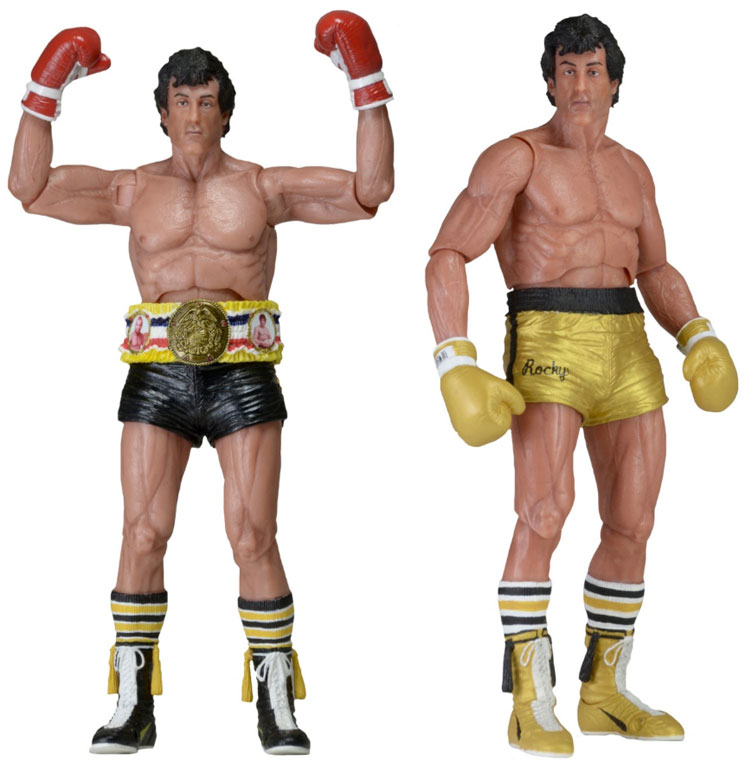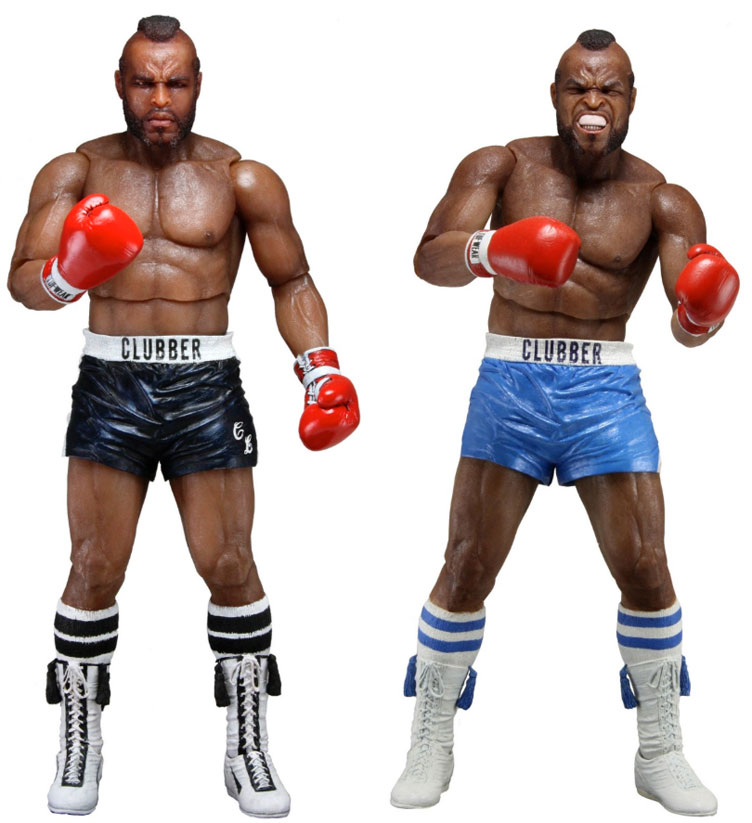 Click here to buy the Rocky 40th Anniversary Action Figures.