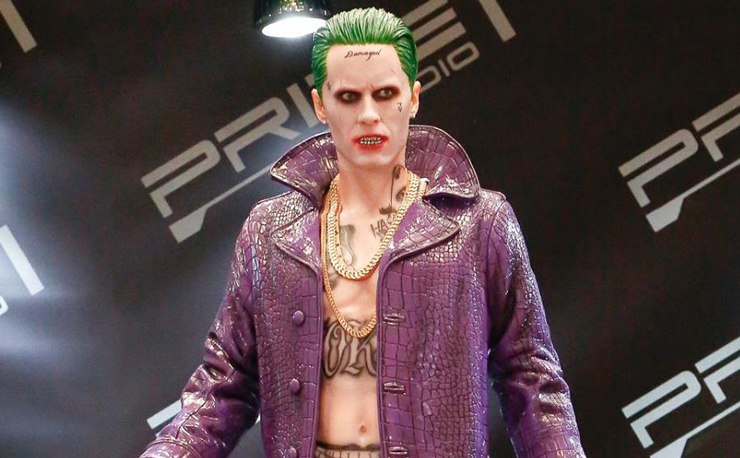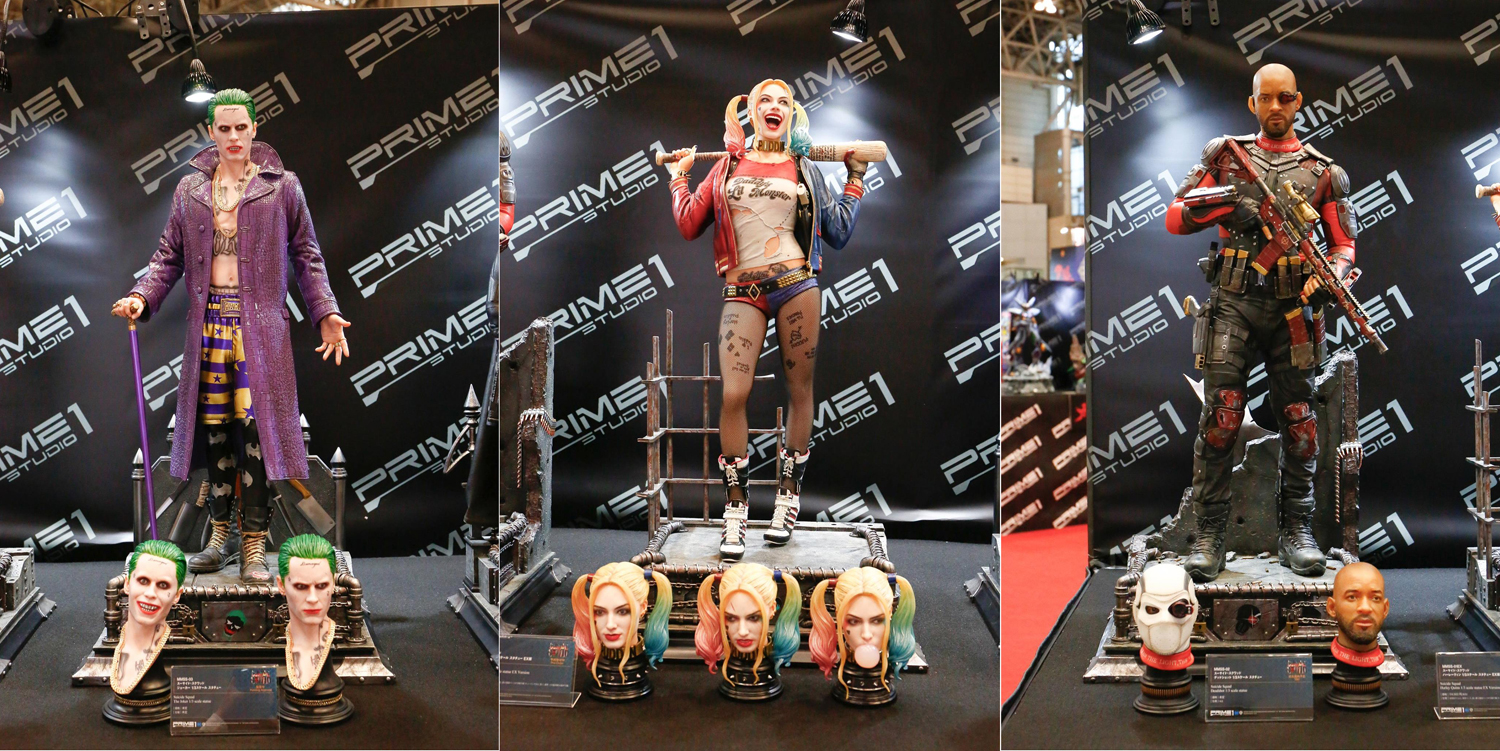 Hot off the recent release of the Harley Quinn collectible statue that's currently available for pre-order comes a preview of two other Suicide Squad statues that Prime 1 Studio has on the way.
Revealed just a few days ago at the Wonder Festival 2017 Winter show alongside some new G.I. JOE statues and several other licensed sculpts, this sneak peek showcases Harley alongside her Clown Prince of Crime, as well as Deadshot, with each statue equipped with multiple weapons plus portraits as portrayed in last summer's super-villain movie.
Go ahead and gawk at the new Joker and Deadshot Prime 1 Studio Suicide Squad statues below (as well as another look at Harley – hey, why not?) and stay tuned for more info on each when they pop up for pre-order in the near future.