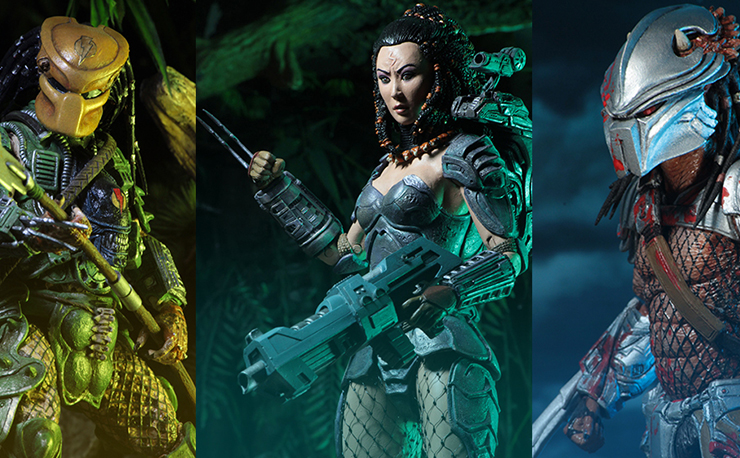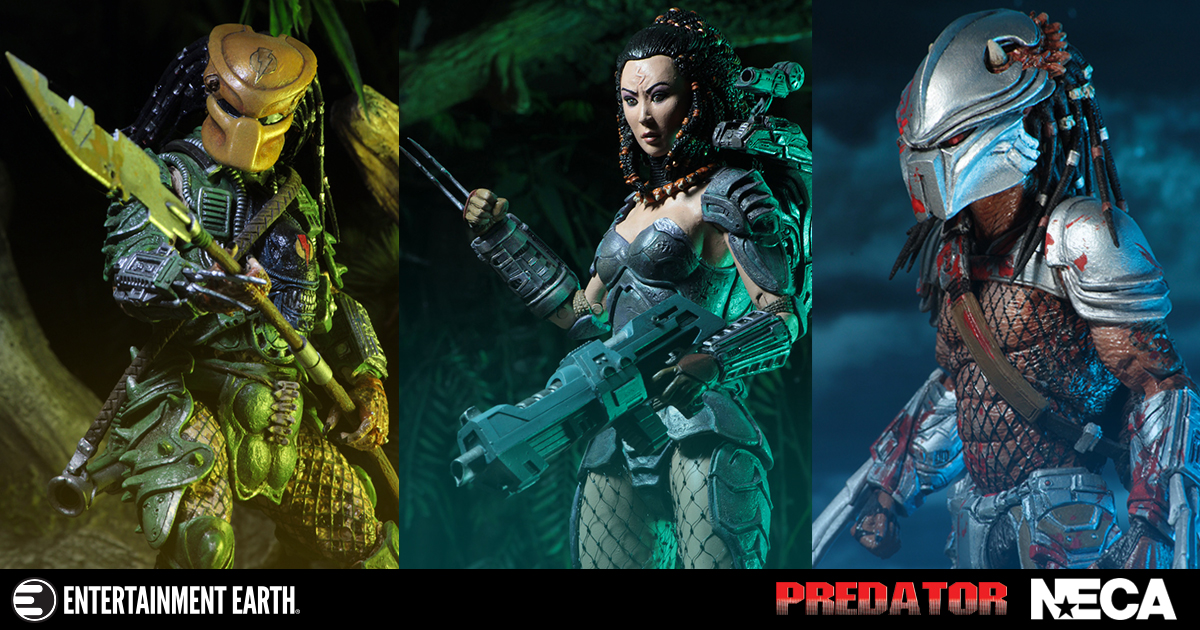 With Shane Black's Predator movie coming sometime next year, we're on the cusp of seeing a revival for the character in the pop culture atmosphere. NECA has been crafting figures of the franchise and all of its spinoffs for years and with their 18th series of Predator figures, they've created an entire line based on characters straight from the pages of the Dark Horse comics.
Featuring the debut of some highly anticipated fan-favorite characters, this series sees action figure firsts of Hornhead, Broken Tusk and the first ever female Predator, Machiko. She stands at 6 ½" tall while the others stand at 8", all figures feature between 25 to 30 points of articulation and each one comes with weapons and accessories that are unique to them, including removable masks for Hornhead and Machiko.
Set to ship this November, you should head over to Entertainment Earth to pre-order the set of 3, or grab a full case of 14 figures if you're looking for multiples in each, because just like the Predators themselves, these figures tend to disappear quickly. Take a closer look at all three action figures below.