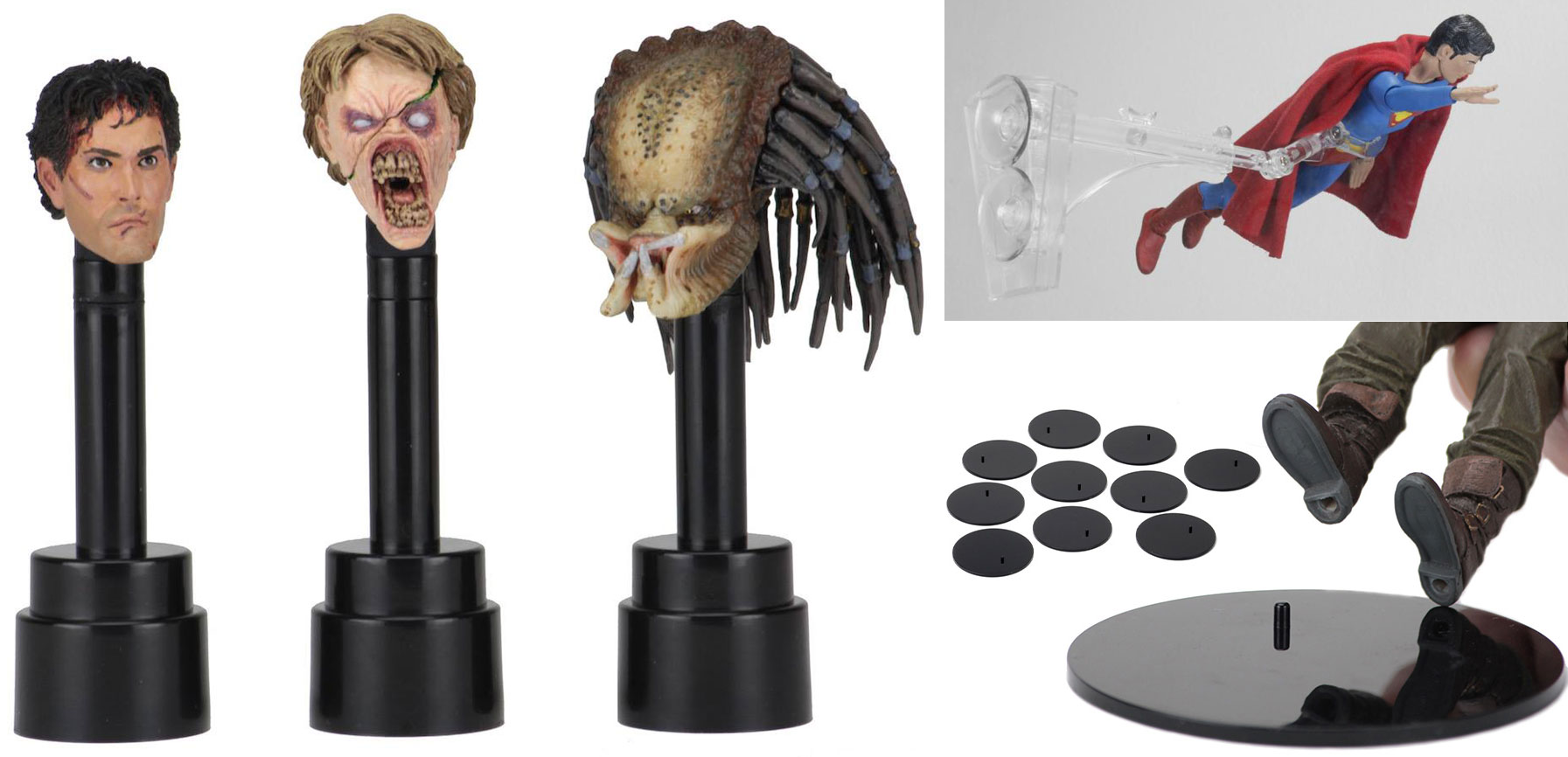 Any true toy collector knows that putting your action figures on display can be a royal pain. Especially when you're striving for perfection while making them look as awesome as they should look, whether that means propped up in an action pose, or simply standing tall. And what about all those spare heads that come with the coolest of the cool collectibles? NECA has it all figured out with these new action figure display stands.
If you're looking for a way to stand your figures without them toppling over at any given chance, there's a 10-Pack of Black Action Figure Display Stands worth picking up. Or for those extra noggins that you have lying around, NECA also has some spare head holders to keep them on display. Finally, if action poses are what you're all about, there's also the clear plastic Dynamic Action Figure Stands that allow you to achieve all kinds of dynamic poses (check out Supes flying high down below).
Now all you need is one of those killer glass display cases or cabinets to place them in and you're all set, right? In the meantime, grab some of these display stands by NECA and show off your action figure collection on your shelf, desk or elsewhere in all its glory and watch fellow collectors gawk in awe.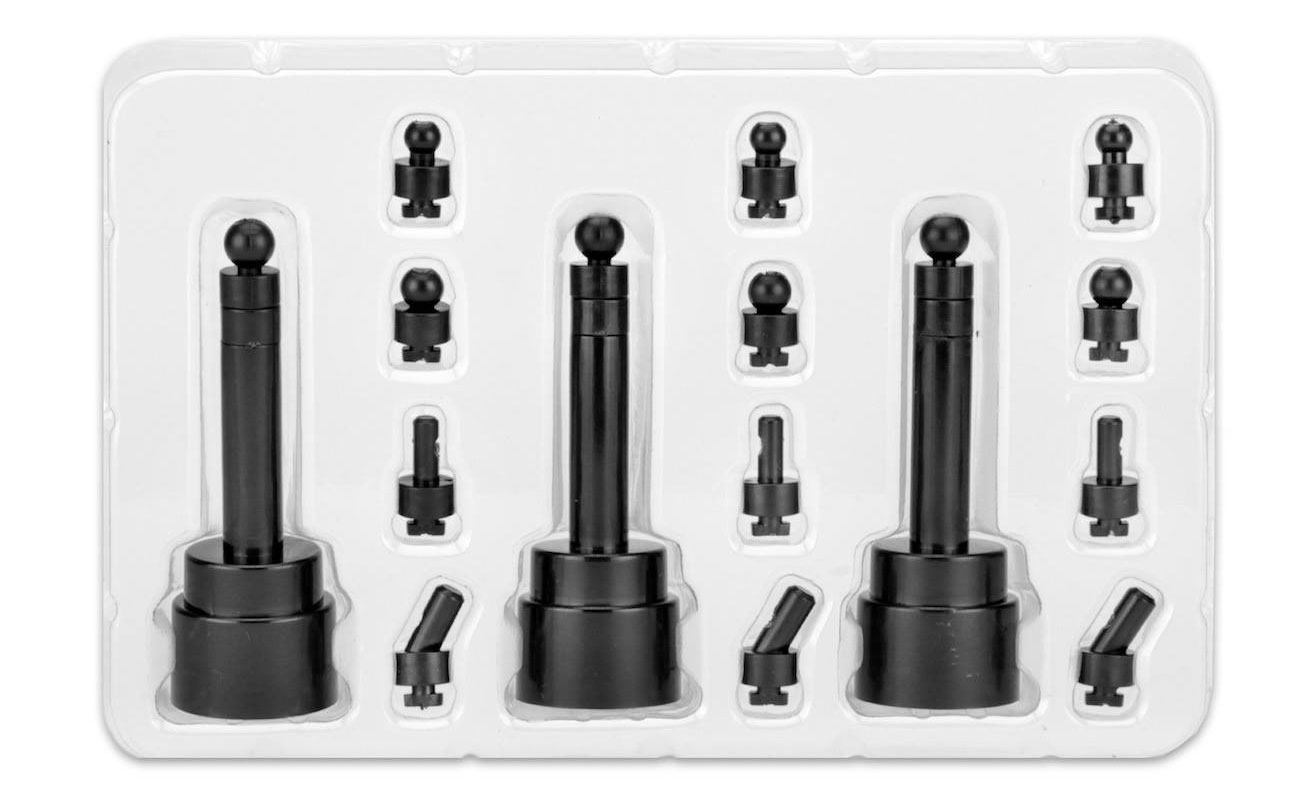 Action Figure Head Black Display Stand 3-Pack – BUY NOW
---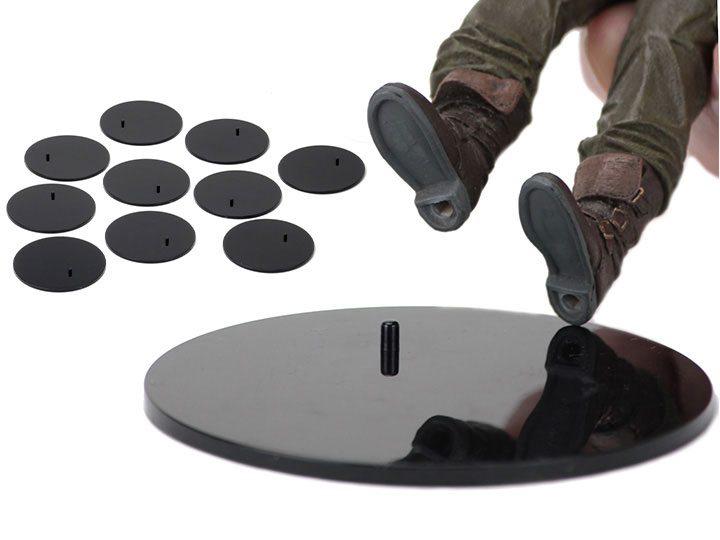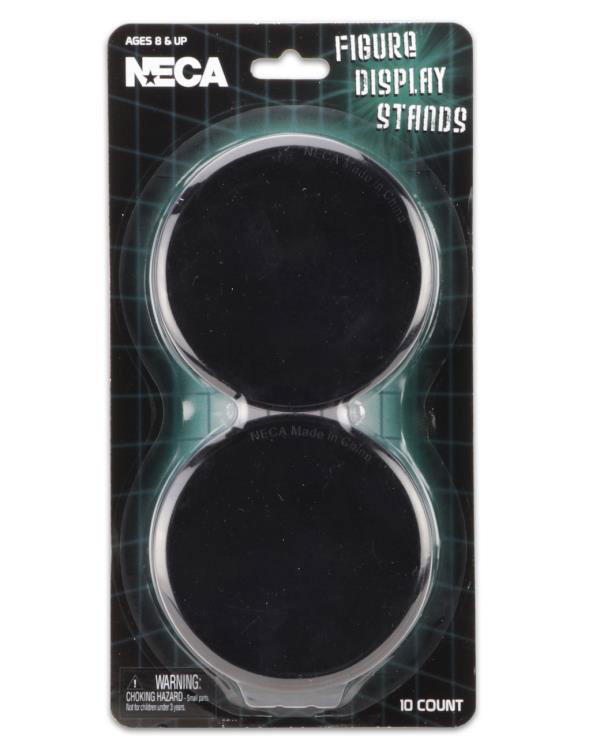 Action Figure Black Display Stand 10-Pack – BUY NOW
---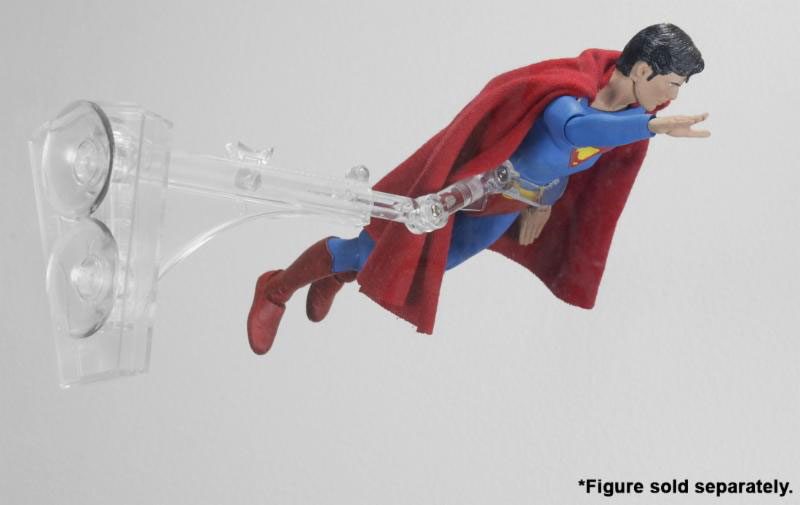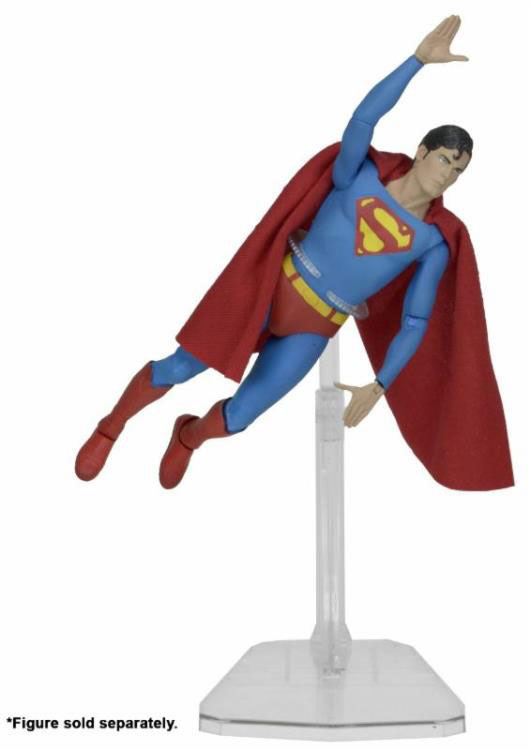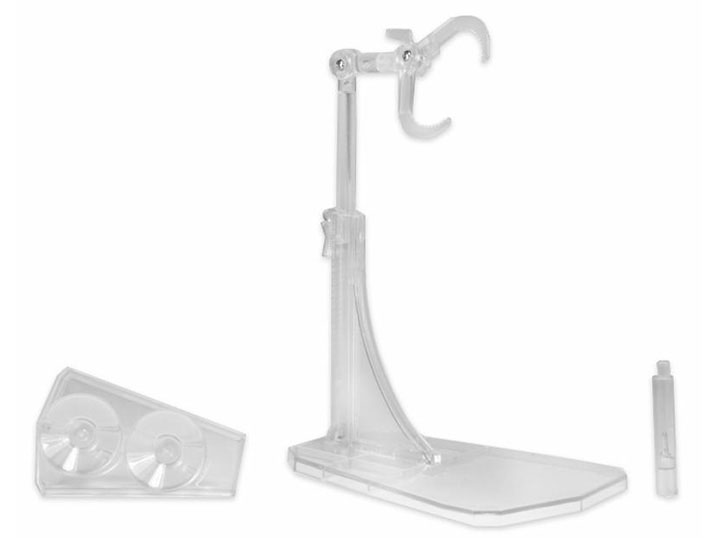 Dynamic Action Figure Stand – BUY NOW