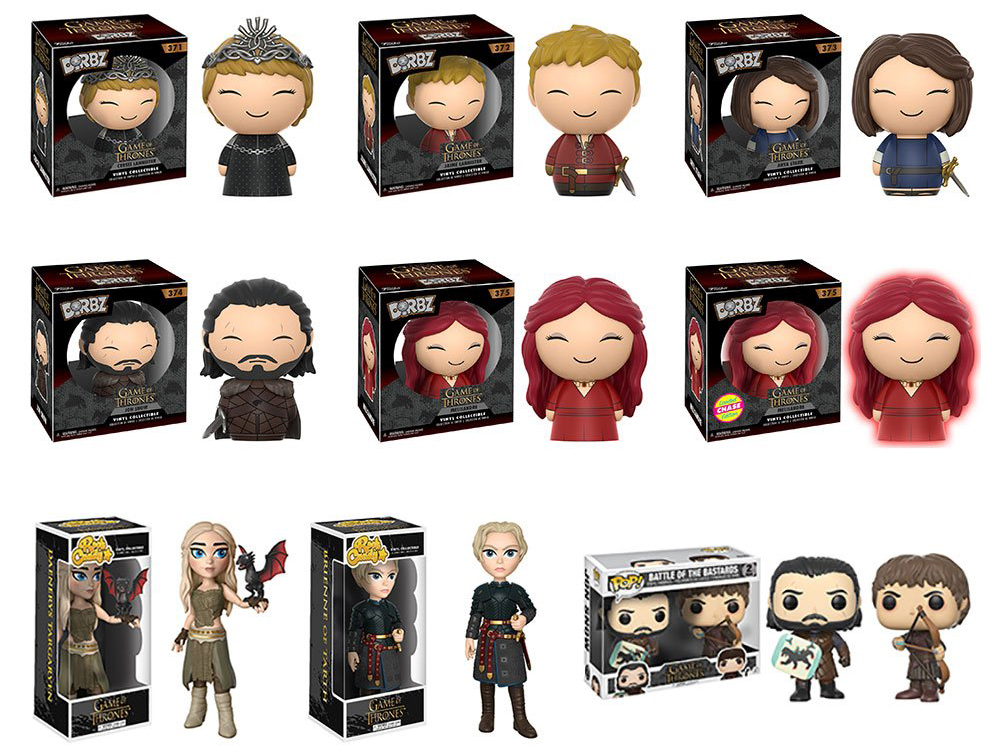 We are literally just a few weeks away from the premiere of the seventh season of Game of Thrones and the hype is well beyond real. The way season six ended, especially with Cersei on The Iron Throne, fans are no doubt foaming at the mouth to return to Westeros and have been counting down the days until the July 16th premiere date. Funko is helping feed the fire with the release of a whole slew of new collectibles featuring some of the show's most popular characters.
First up, Cersei, Melisandre, Jon Snow, Arya, and Jamie come home in Funko's famous Dorbz style with these 3" tall vinyl figures. Also for real collectors, keep an eye out for the glowing Chase edition of The Red Witch, Melisandre. Also, Daenerys and Brienne of Tarth are reimagined in Rock Candy form with these 5" tall vinyl figures. Dany even comes with a small dragon on her arm, which harkens back to when they weren't the gigantic beasts they are now. And finally, the pièce de résistance, is a 2-pack of POP! versions of Jon Snow and Ramasay Bolton as they prepare for their epic "Battle of the Bastards", from one of the show's all-time best episodes.
The Dorbz and Rock Candy vinyls ship in August, and The Battle of the Bastards POP! 2-pack ships in July, so make sure to click the links below and pre-order your favorites right now.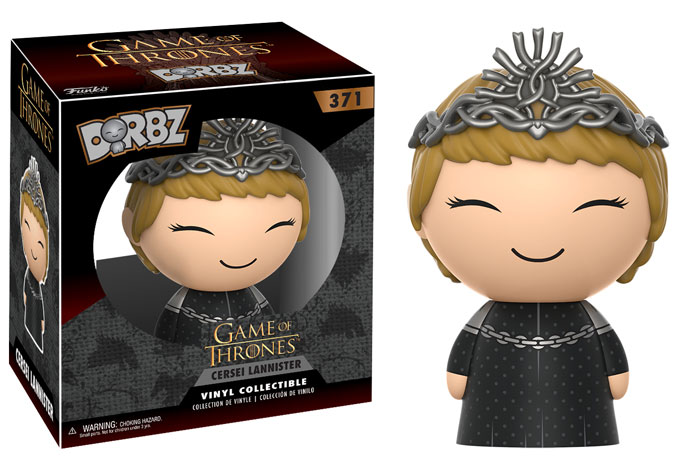 Game of Thrones Cersei Lannister Dorbz Vinyl Figure – BUY NOW
---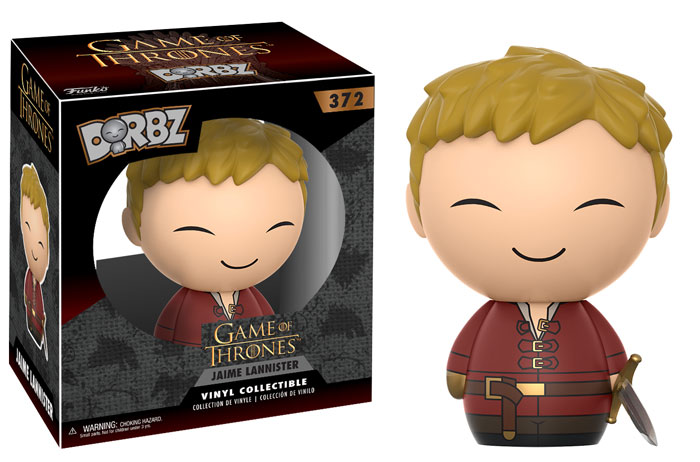 Game of Thrones Jaime Lannister Dorbz Vinyl Figure – BUY NOW
---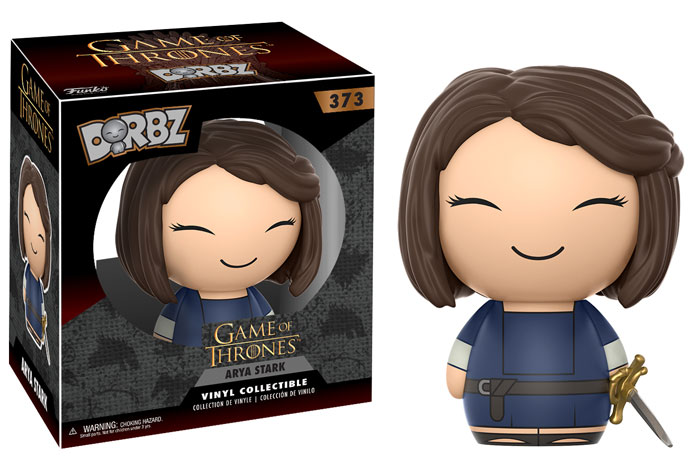 Game of Thrones Arya Stark Dorbz Vinyl Figure – BUY NOW
---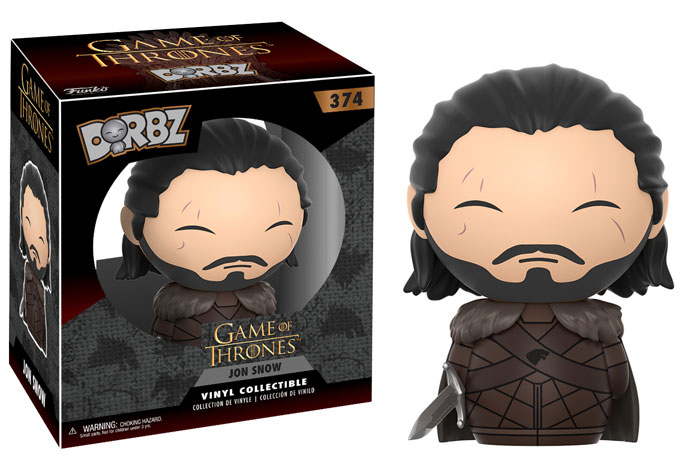 Game of Thrones Jon Snow Dorbz Vinyl Figure – BUY NOW
---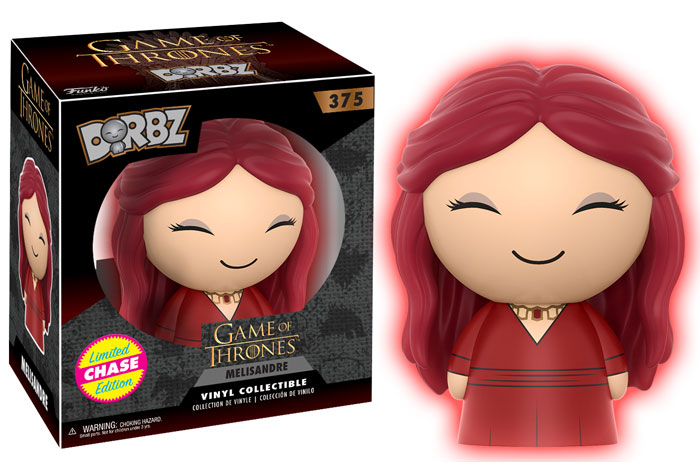 Game of Thrones Melisandre Dorbz Vinyl Figure – BUY NOW
---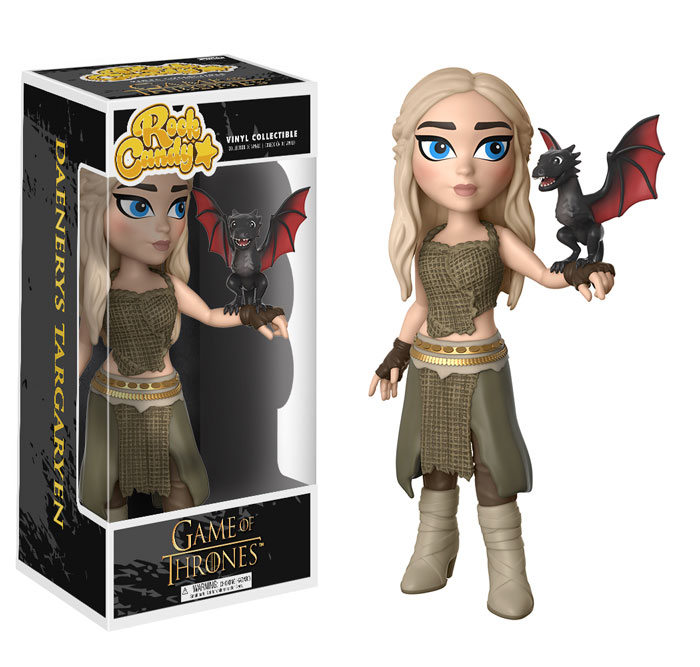 Game of Thrones Daenerys Targaryen Rock Candy Vinyl Figure – BUY NOW
---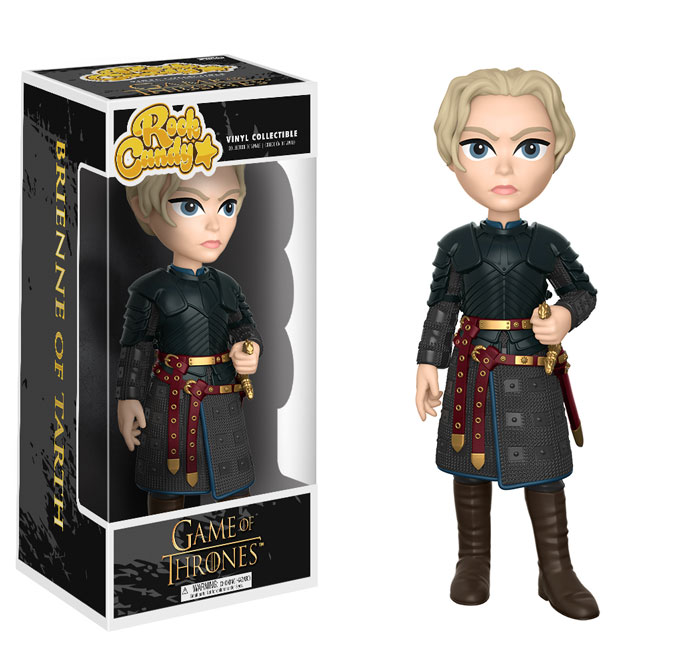 Game of Thrones Brienne of Tarth Rock Candy Vinyl Figure – BUY NOW
---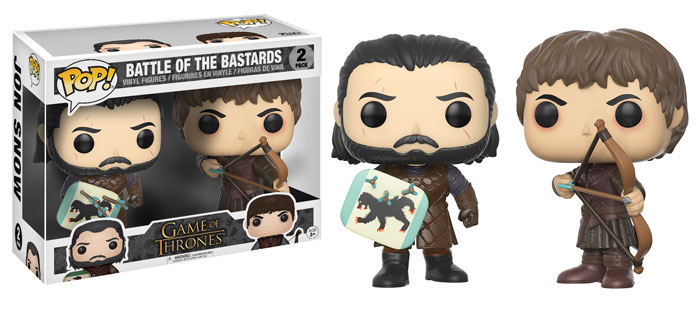 Game of Thrones Battle of the Bastards Pop! Vinyl Figure 2-Pack – BUY NOW