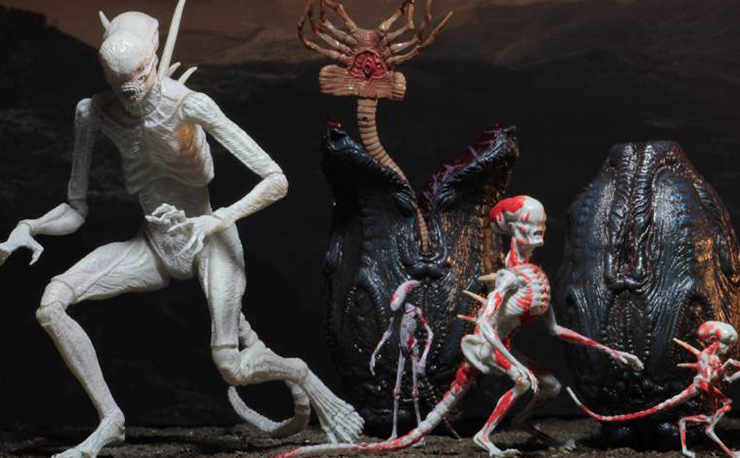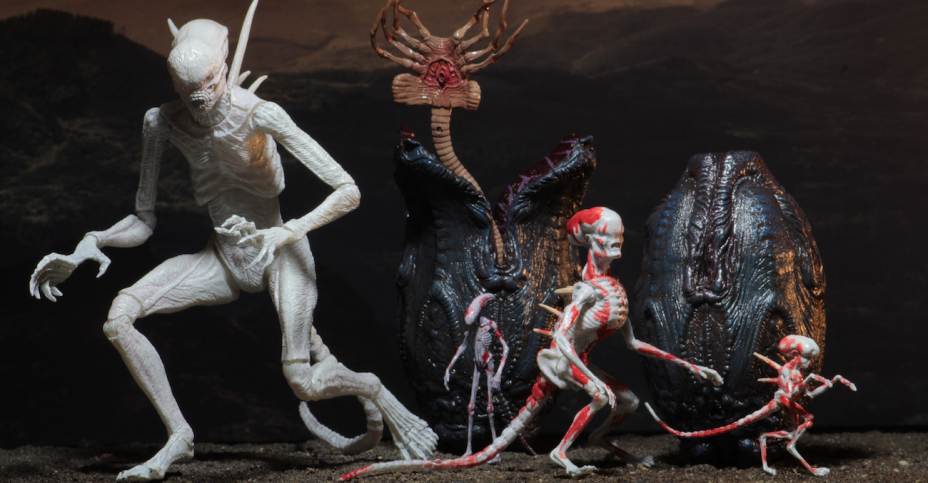 For Alien fans, today's release of Alien: Covenant marks a huge event in the franchise's history. After Prometheus came out, most fans were disappointed in the turn the franchise seemed to be taking, and thankfully this looks to be the film to bring it back to its horror roots. NECA has always shown love to the Alien movies, so it should come as no surprise that they have a whole line of killer new products based on Ridley Scott's latest Sci-Fi horror offering.
NECA's line of licensed products range from action figures, to Body Knockers, all based on the Xenomorphs from Alien: Covenant. First up is a movie accurate figure of the newest alien, the Neomorph, which stands 9" tall and comes with an alternate head, plus little baby Neomorph, 30 points of articulation and bendable tail. The other action figure in the line is a 10" tall figure of the classic Xenomorph that also has a bendable tail, 30 points of articulation, and features an extendable inner mouth for extra creepiness.
Next up, NECA presents an accessory pack consisting of 6 movie pieces so fans can recreate their favorite, gruesome scenes from the film. The set includes everything fans need to compliment their actions figures, including 2 facehuggers, 1 open and closed egg, 1 fully poseable baby Neomorph and 1 chestburster.
Lastly, NECA gives the Neomorph that famous Body Knocker, Scaler, and Head Knocker treatment with these slightly disturbing-yet-still-kind-of-adorable takes on the newest of Ridley Scott's creatures. The Head Knocker stands at 8" tall with a head that bobbles, the Scaler is 2" and can attach to everything from headphones cords to straps, while the Body Knocker is 6.5" tall and rocks from side to side when exposed to light.
Ready to ship in the summer, you can get your Alien-loving hands on all of these awesome NECA toy collectibles through the pre-order buy links below.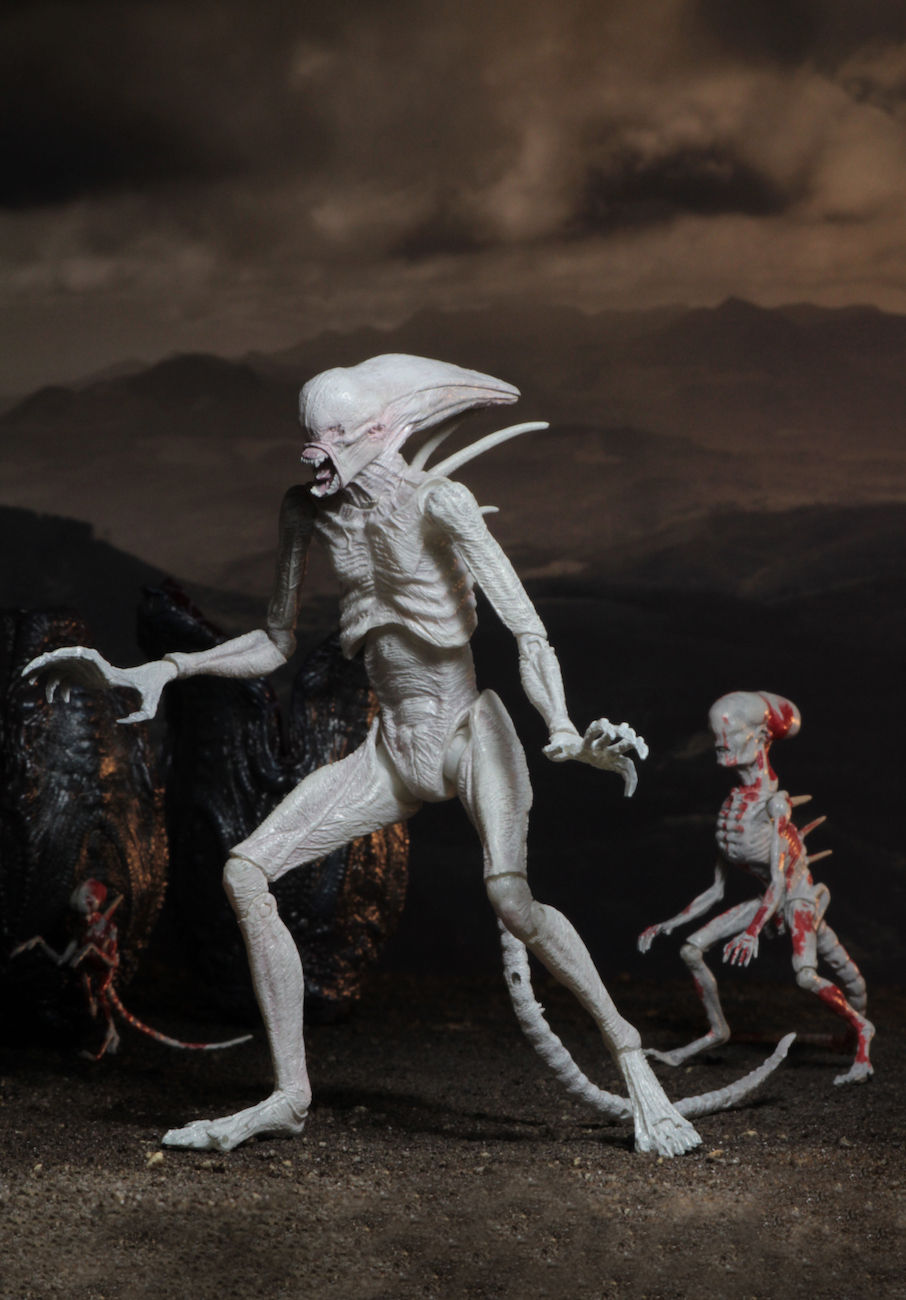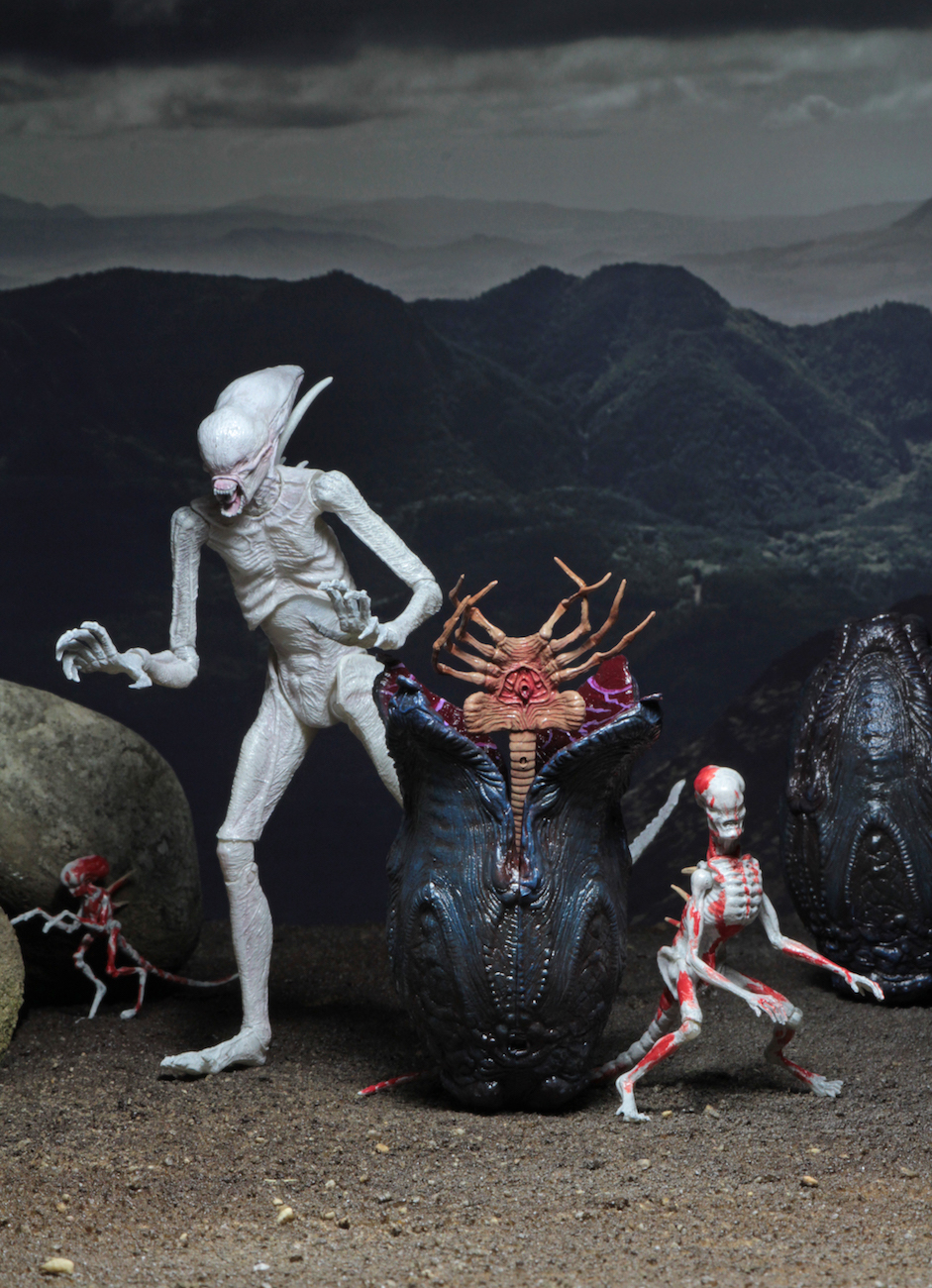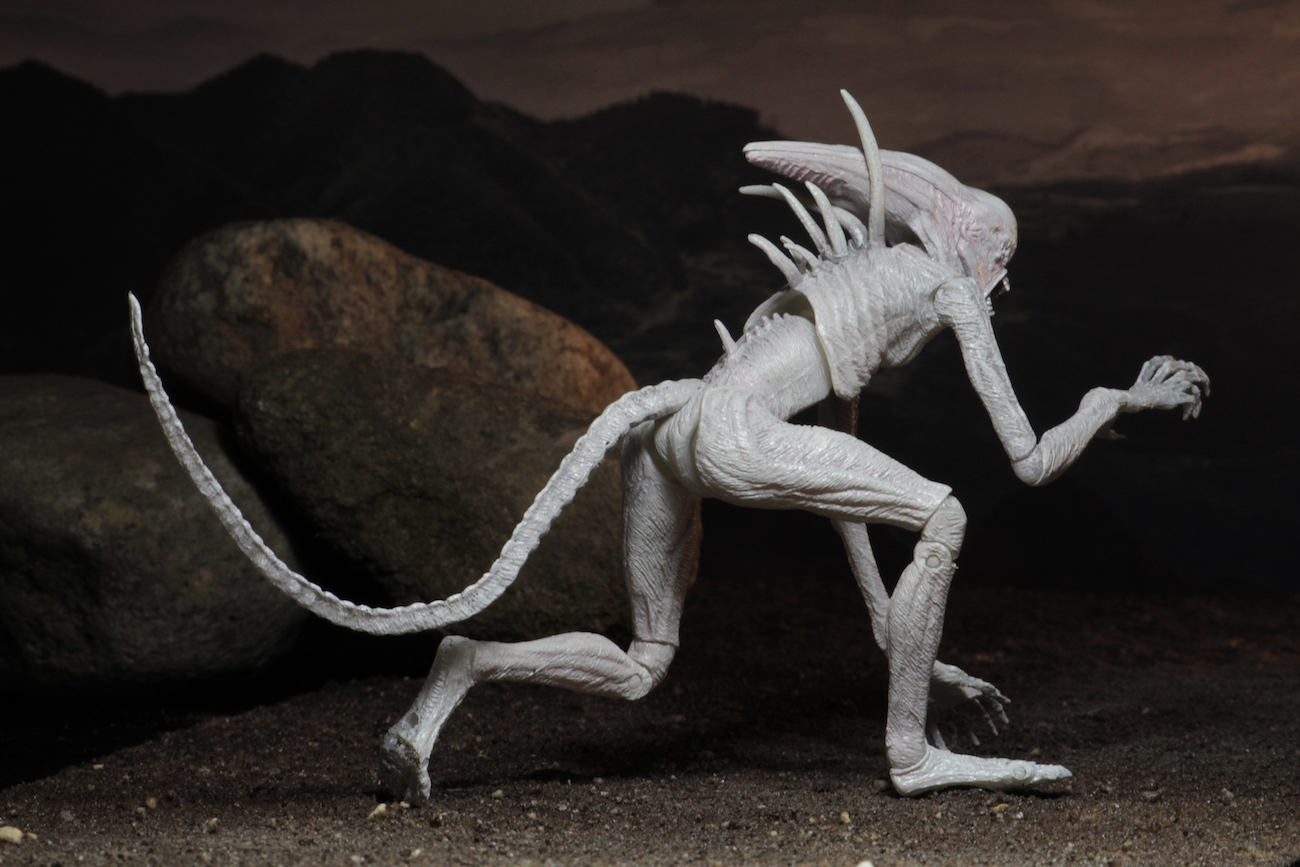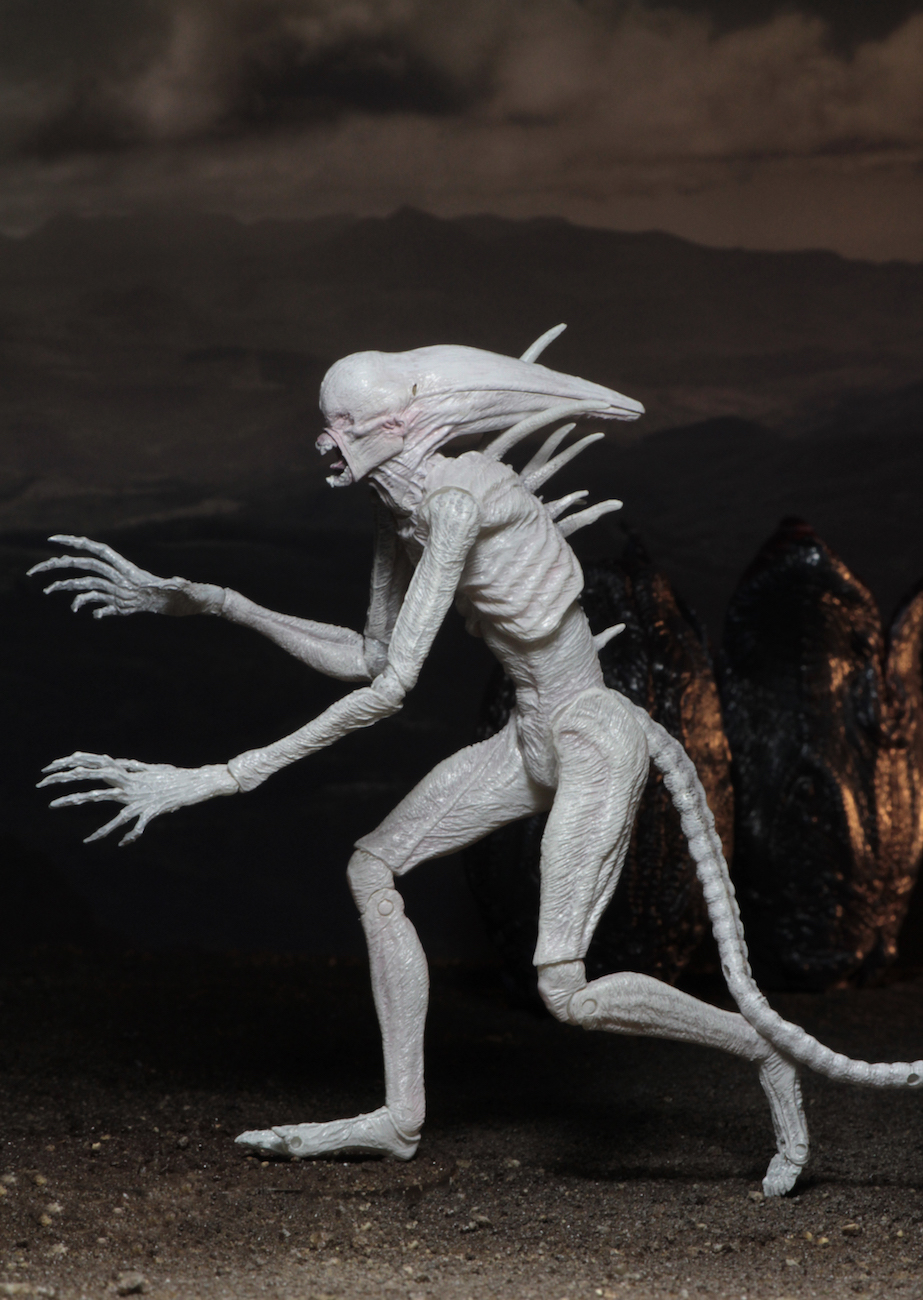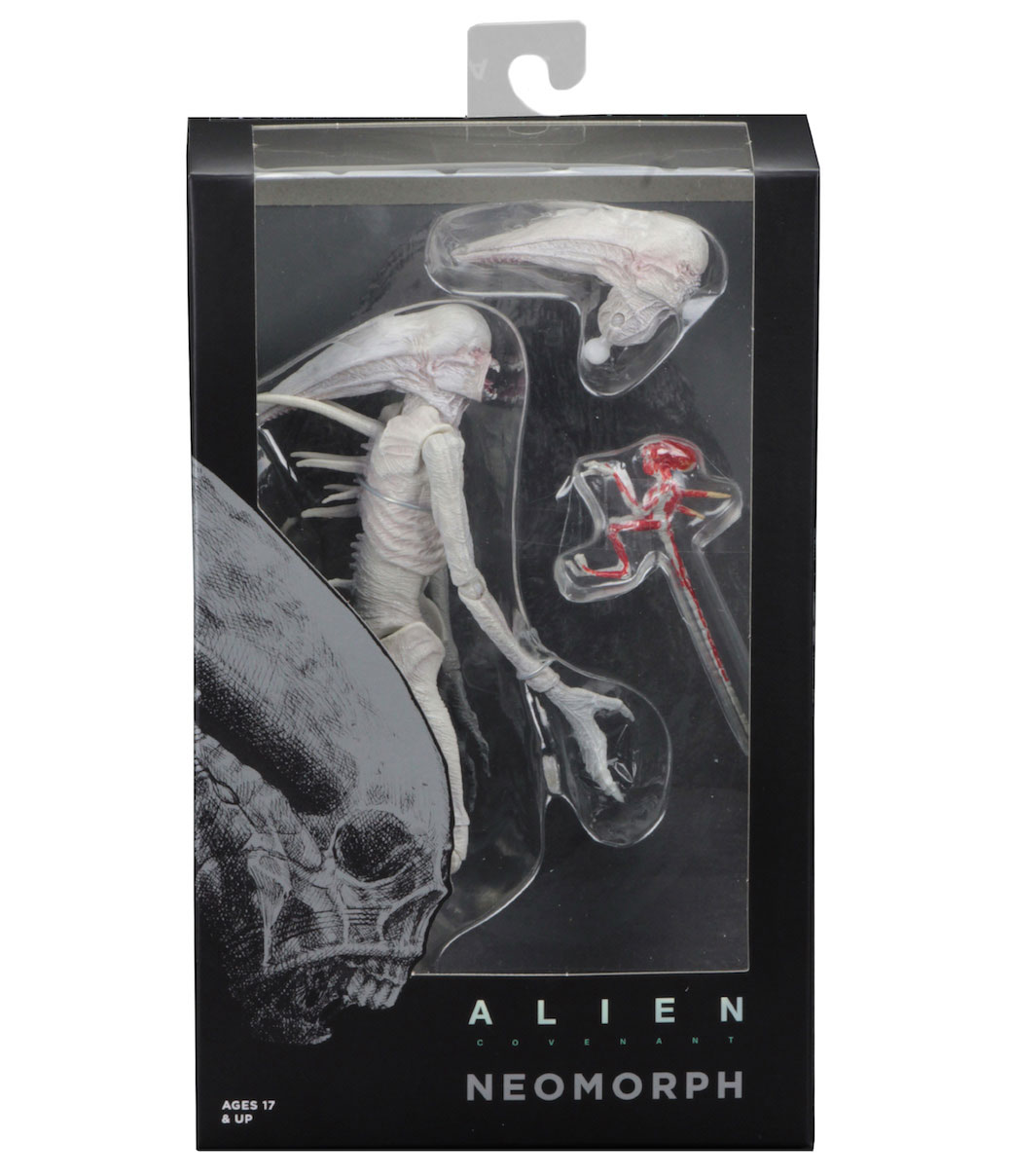 Alien: Covenant Creature 7-Inch Action Figure – BUY NOW
---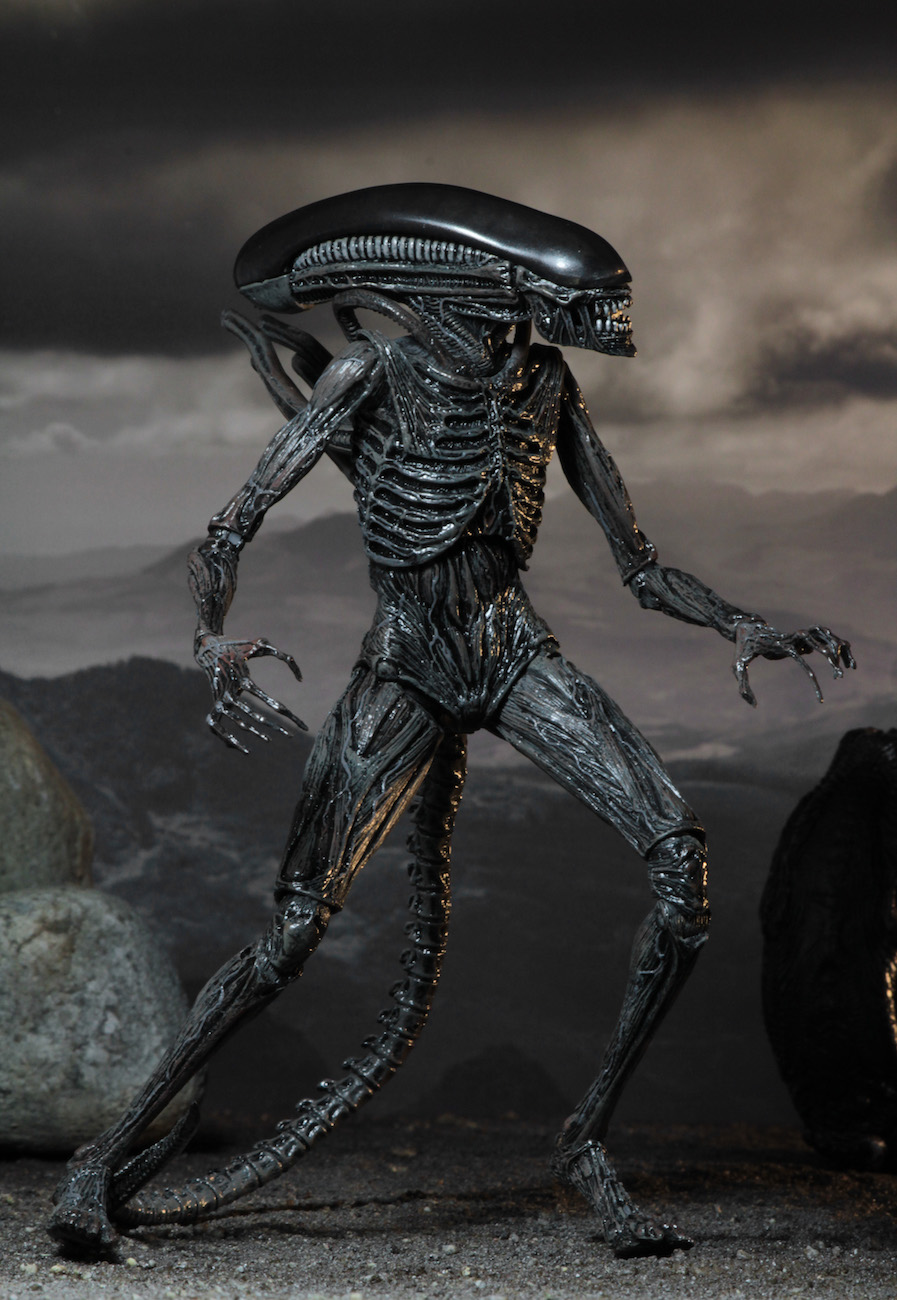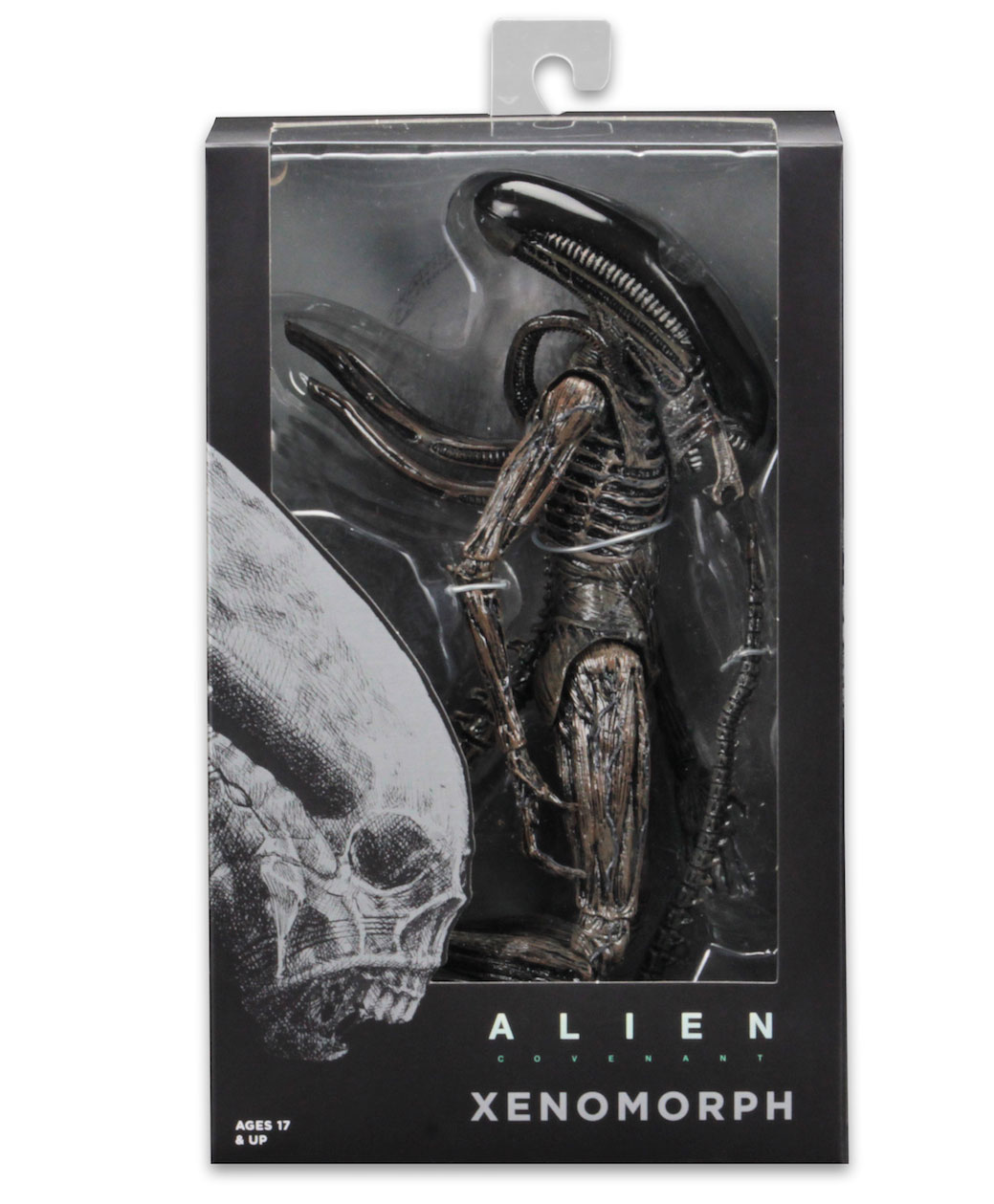 Alien: Covenant Xenomorph 7-Inch Action Figure – BUY NOW
---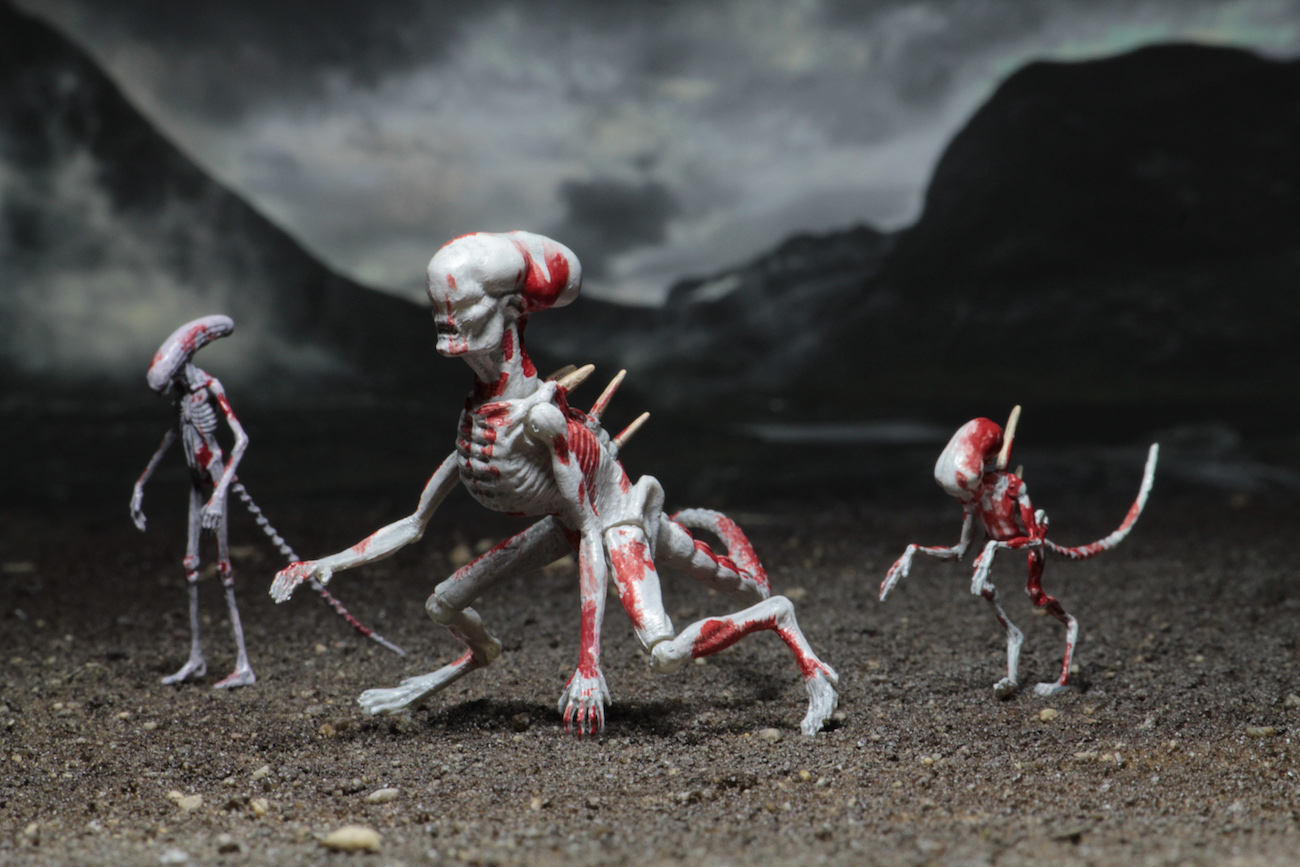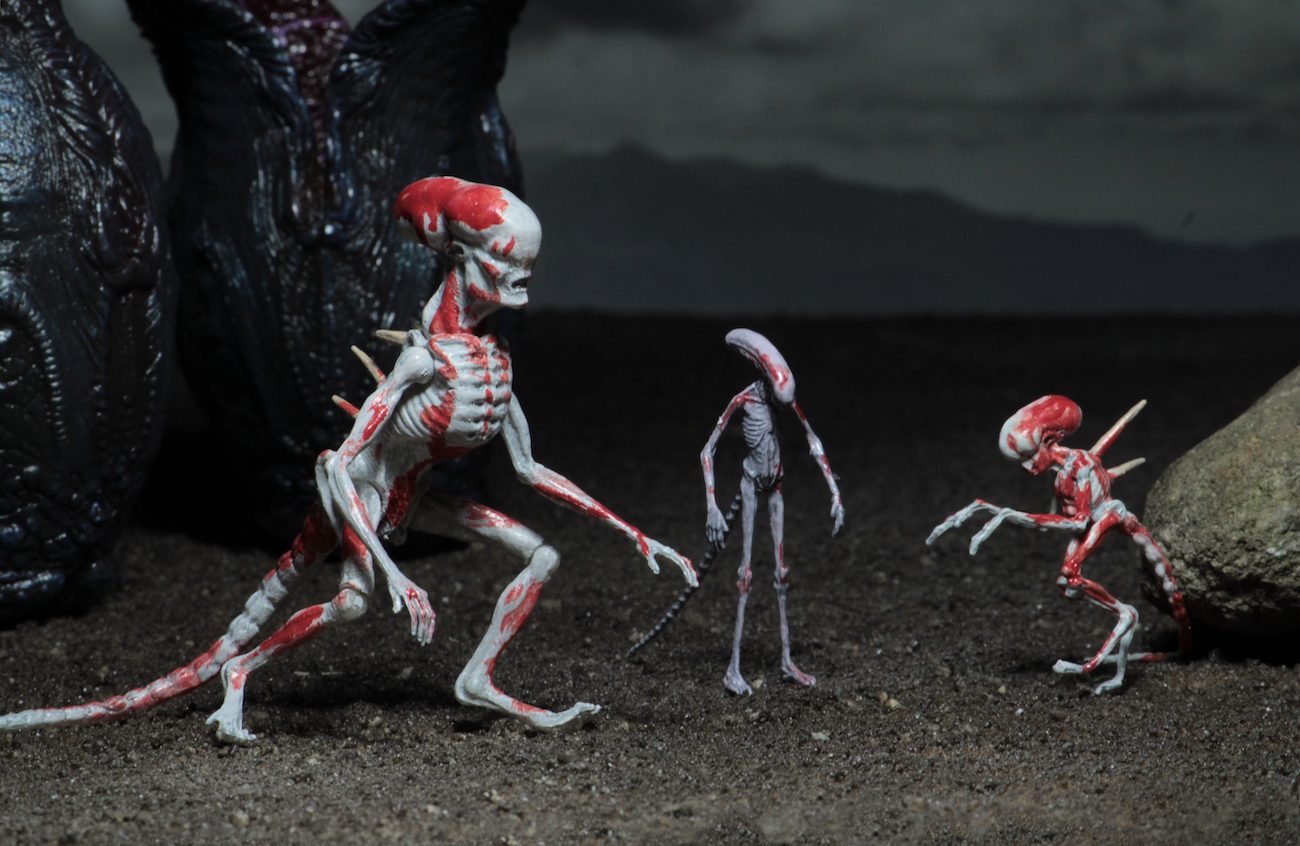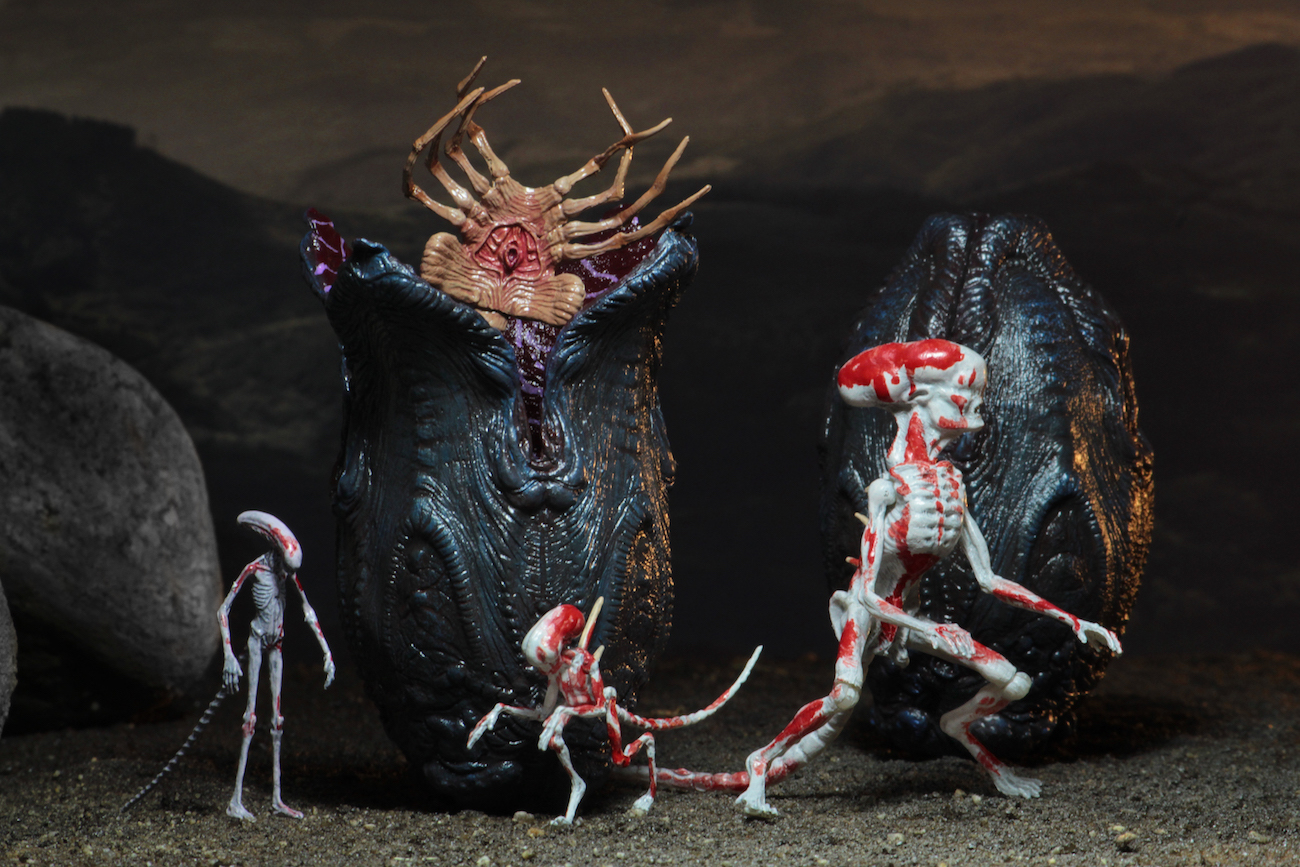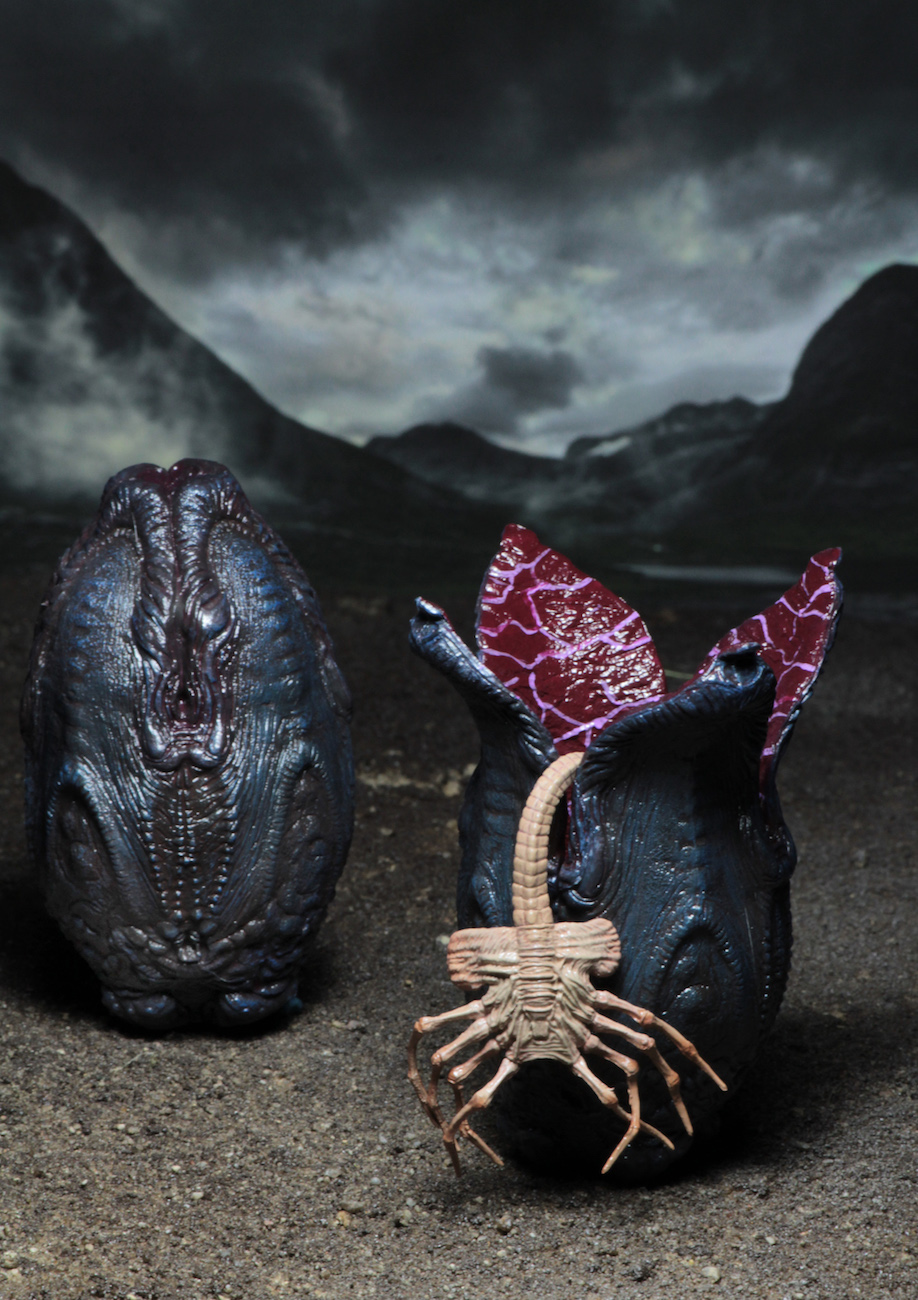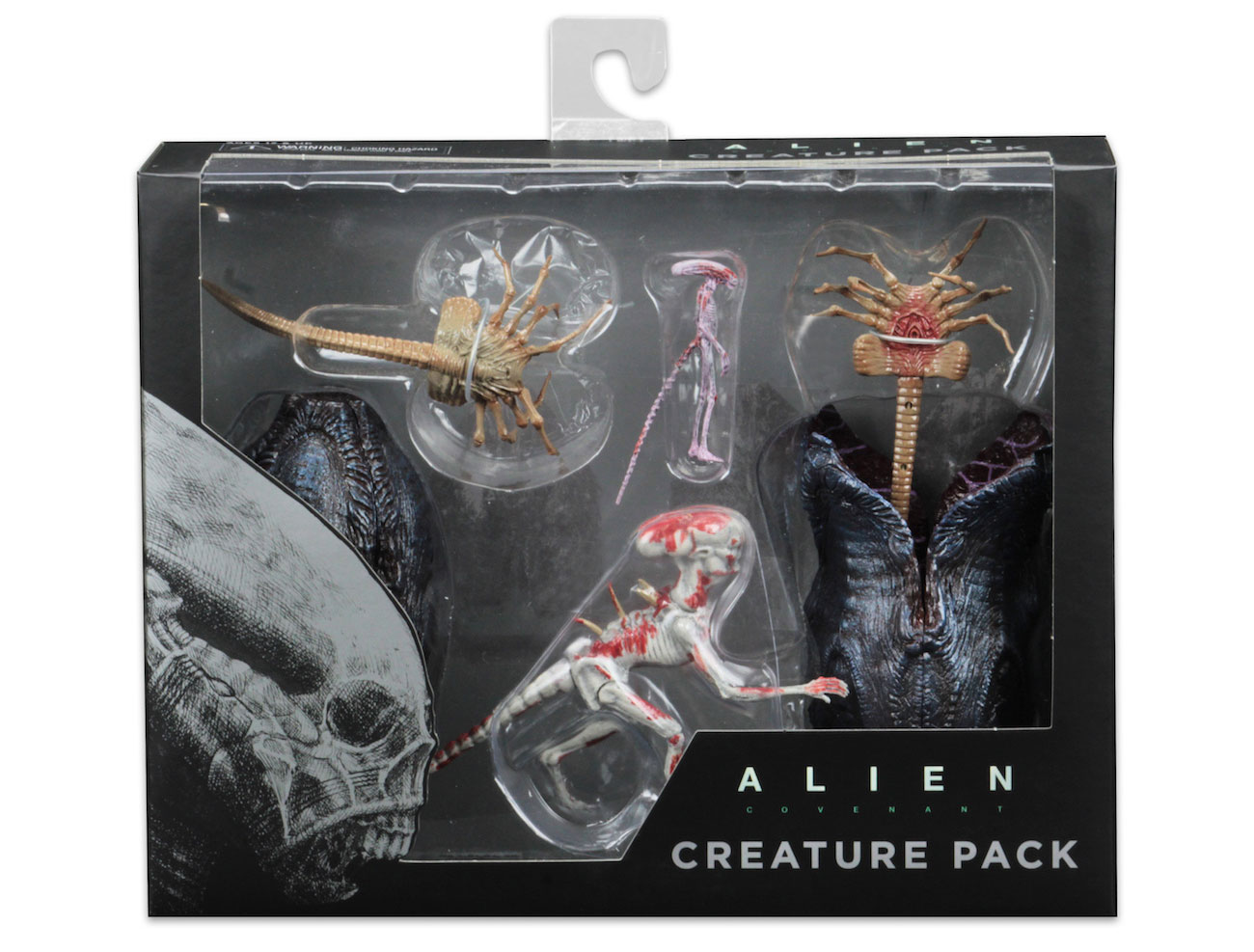 Alien: Covenant Deluxe Creature Accessory Pack – BUY NOW
---
Alien: Covenant Neomorph Head Knocker – BUY NOW
---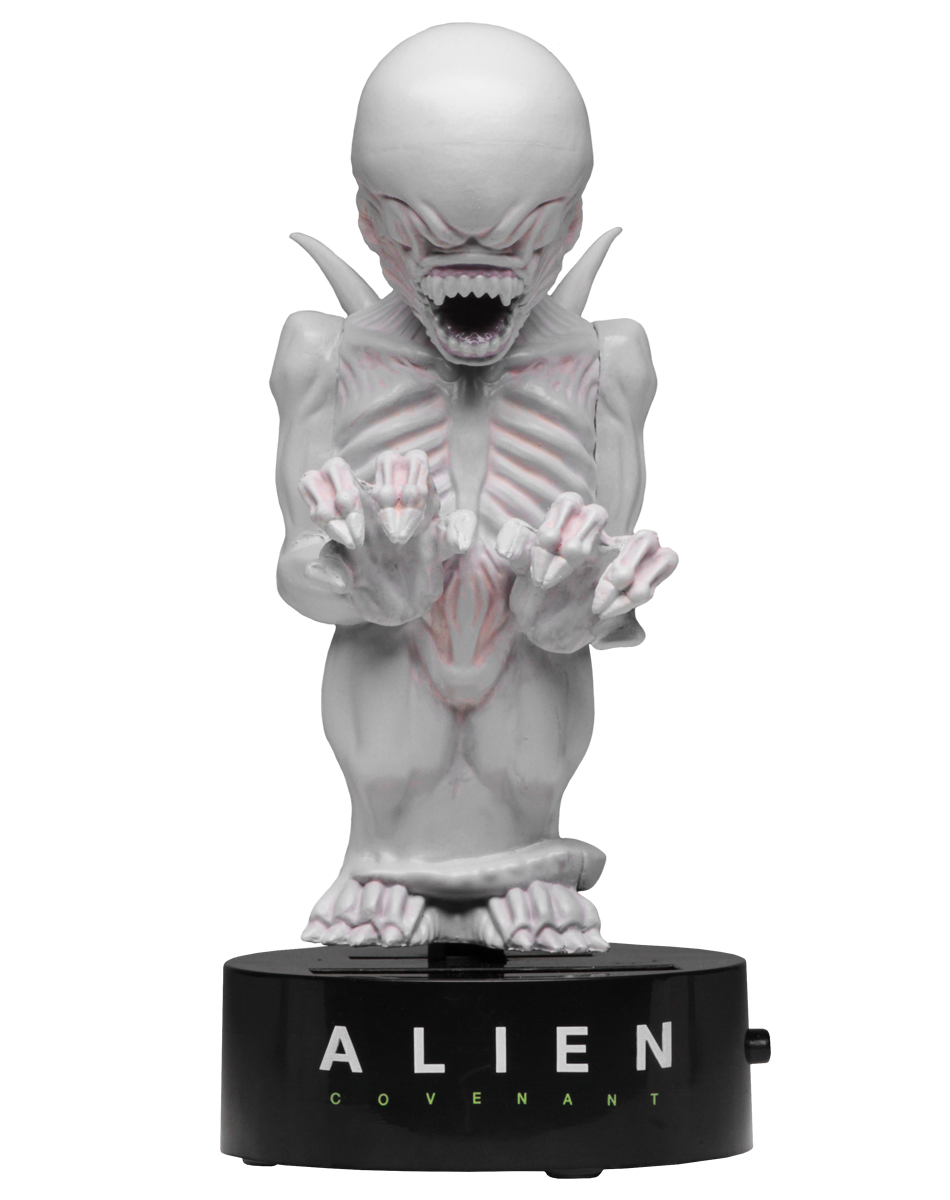 Alien: Covenant Neomorph Body Knocker – BUY NOW
---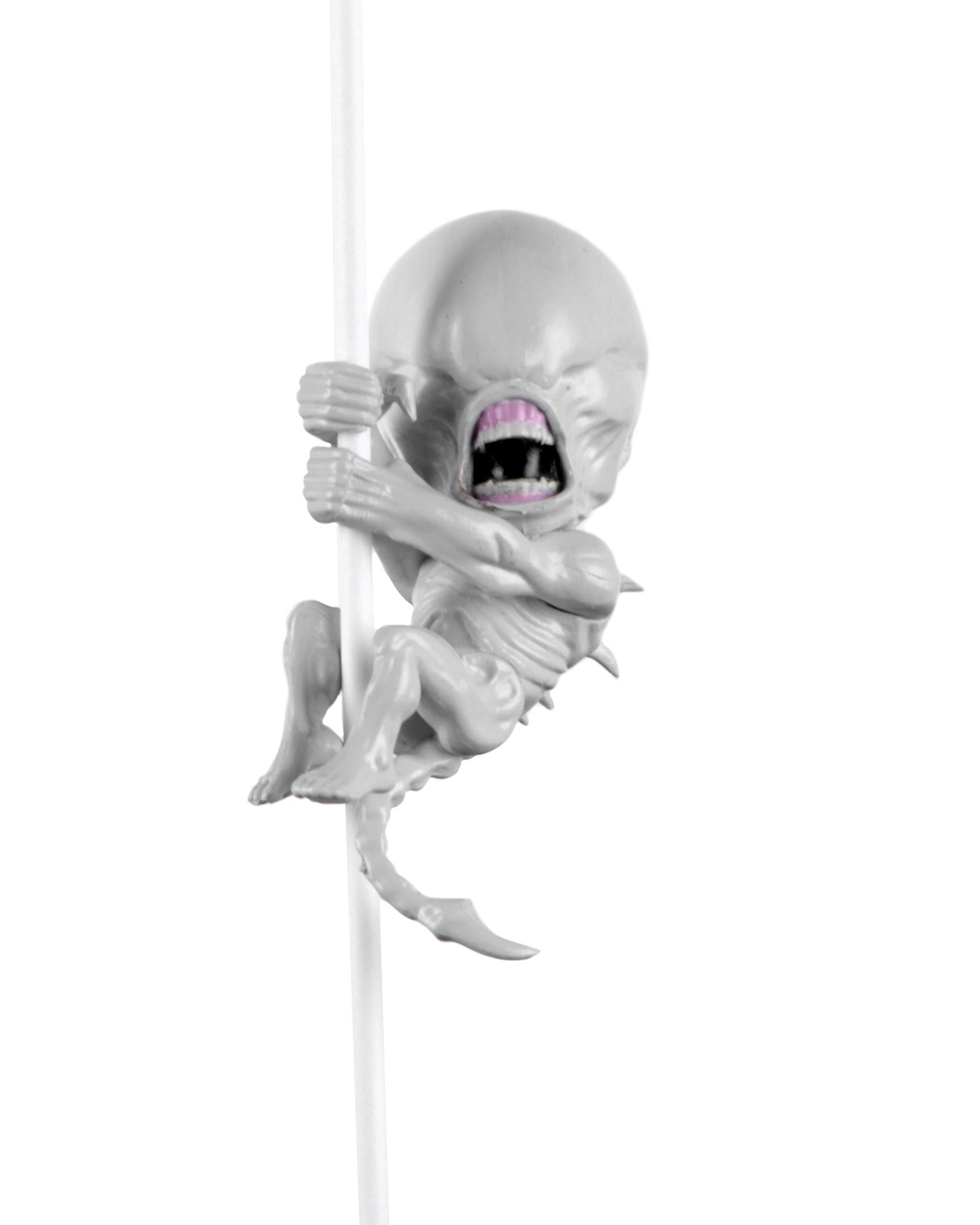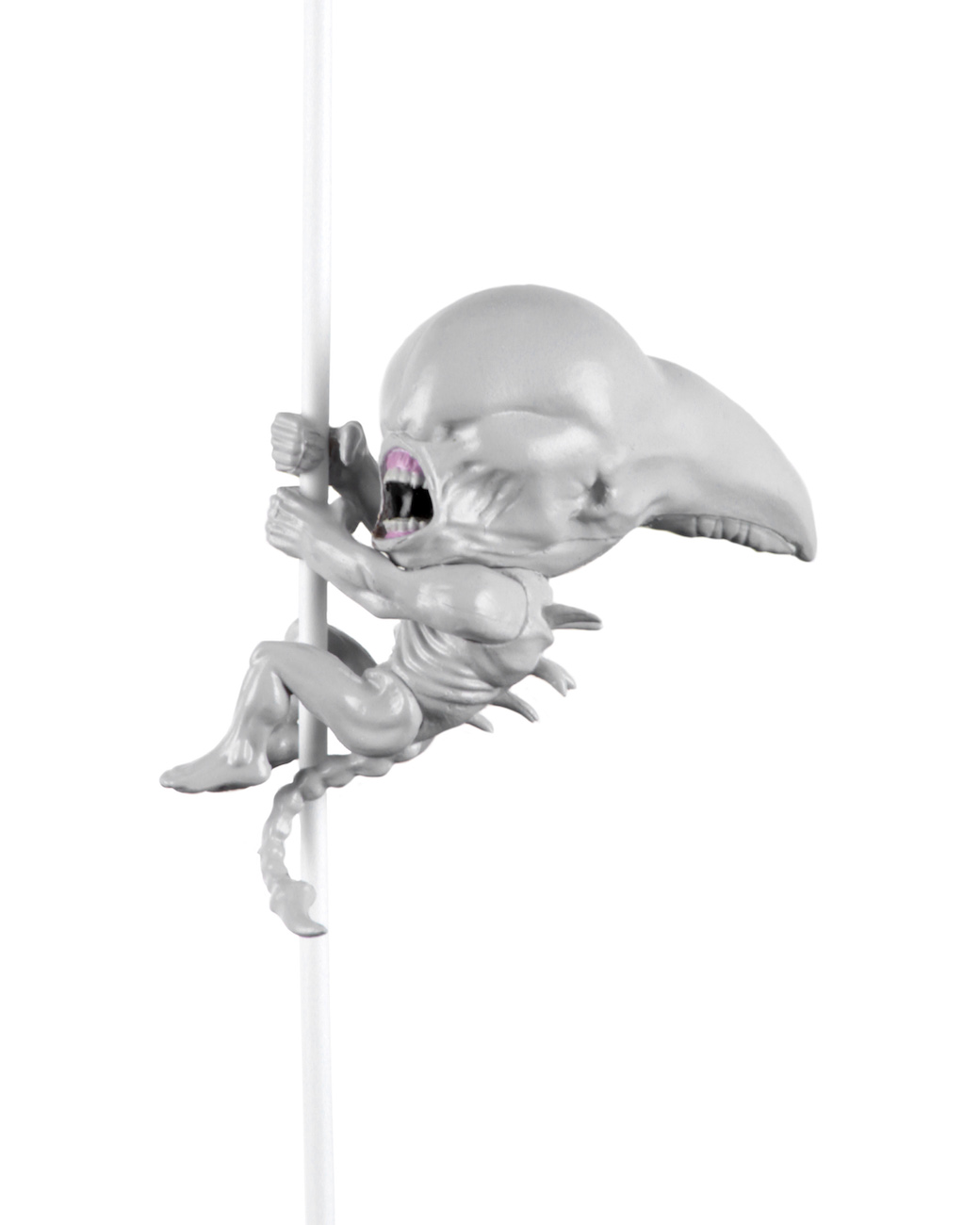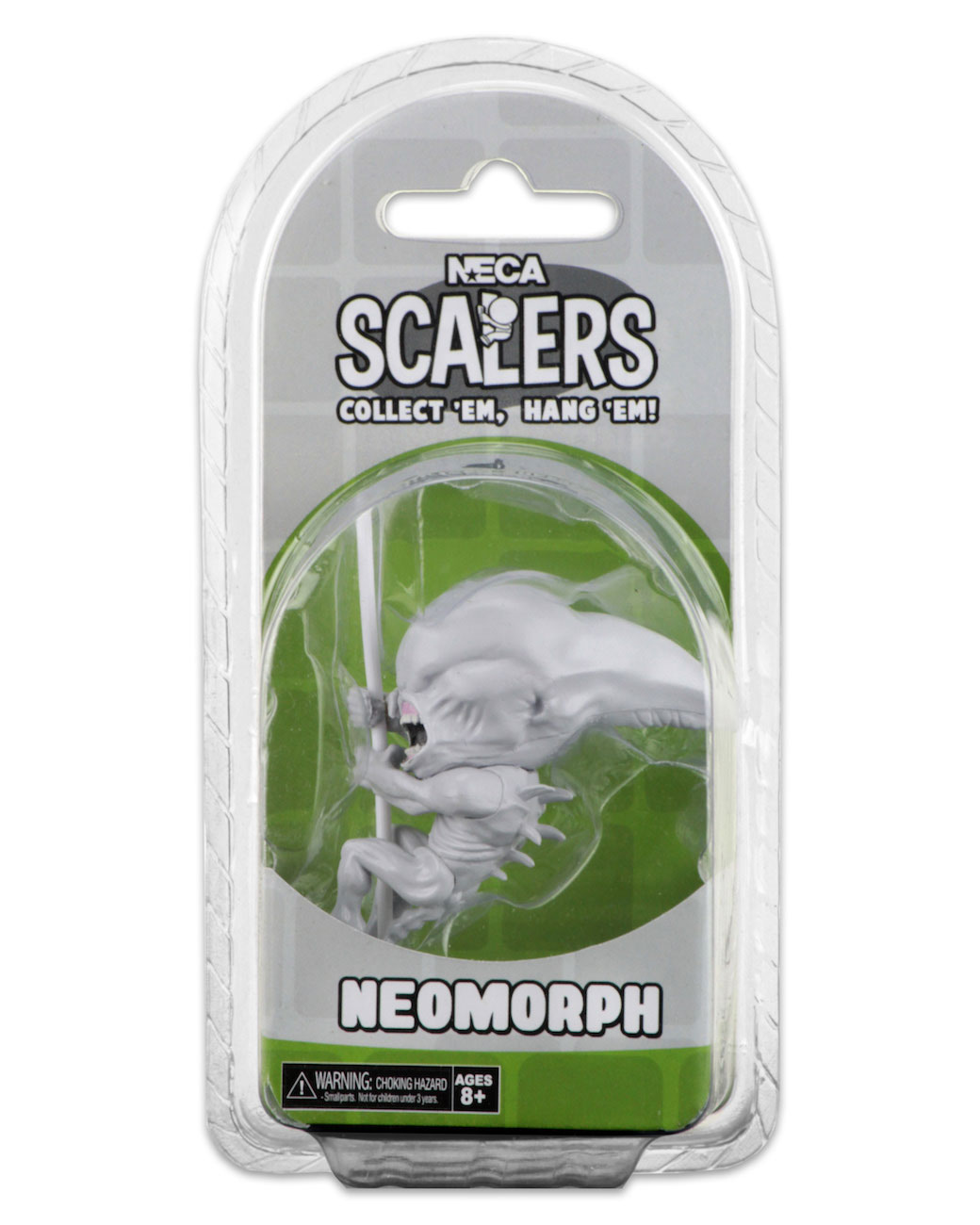 Alien: Covenant Neomorph 2-Inch Scalers Mini Figure – BUY NOW