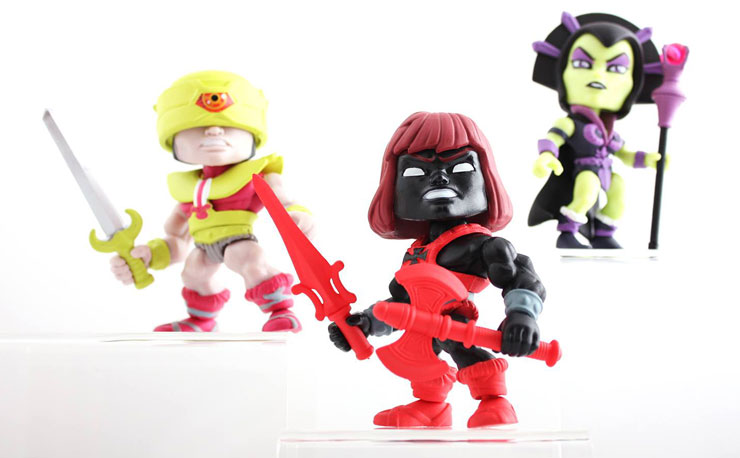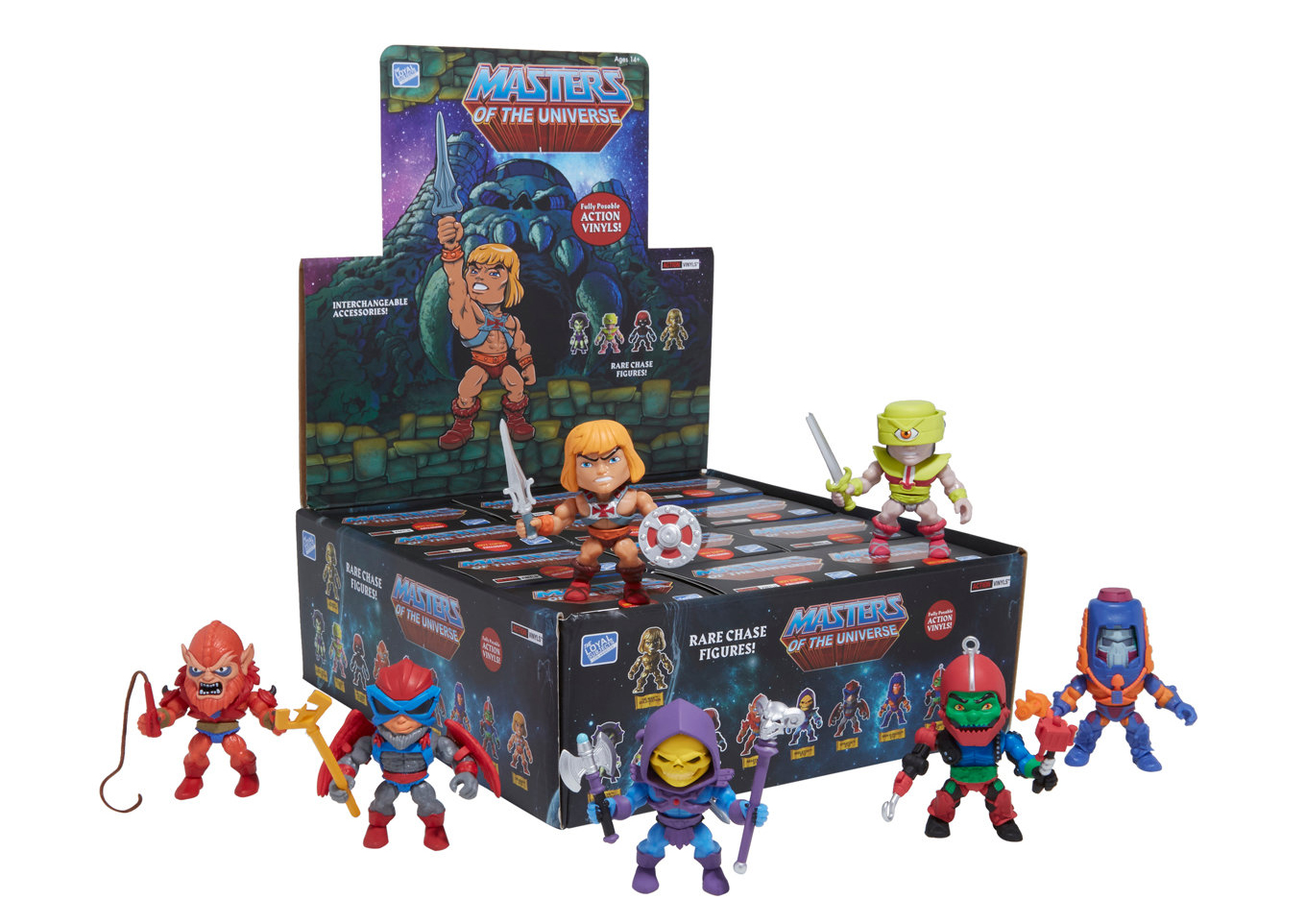 He-Man and the Masters of the Universe is a franchise going through a bit of a resurgence in the pop culture world right now. With a new movie on slate for a 2019 release, Super7 releasing a bunch of cool stuff with the license, and now The Loyal Subjects putting their own stylized touch to the characters, He-Man and his furry loincloth are making a comeback and we couldn't be any happier.
This Hot Topic exclusive blind box of Masters of the Universe figures features fully articulated 3" favorites such as He-Man (duh), Skeletor, Man-E-Faces, Beastman, Trap Jaw and Stratos with interchangeable accessories unique to each of them. To sweeten the deal, look for He-Man Gold Edition, Evil-Lyn, Anti Eternia He-Man and Tri-Klops chase figures to hunt down.
You can grab a box right now by heading over to Hot Topic, but be warned, these are so cool that you'll become addicted to collecting the whole bunch once you buy your first. You've been warned.