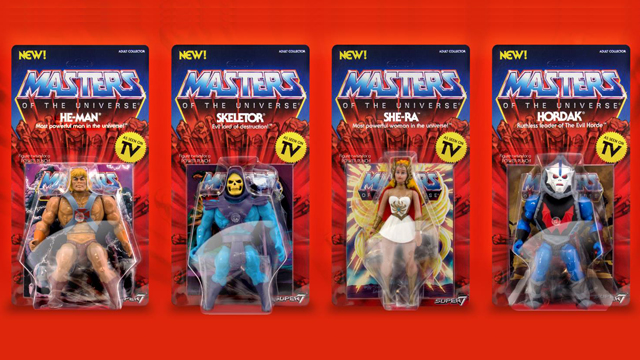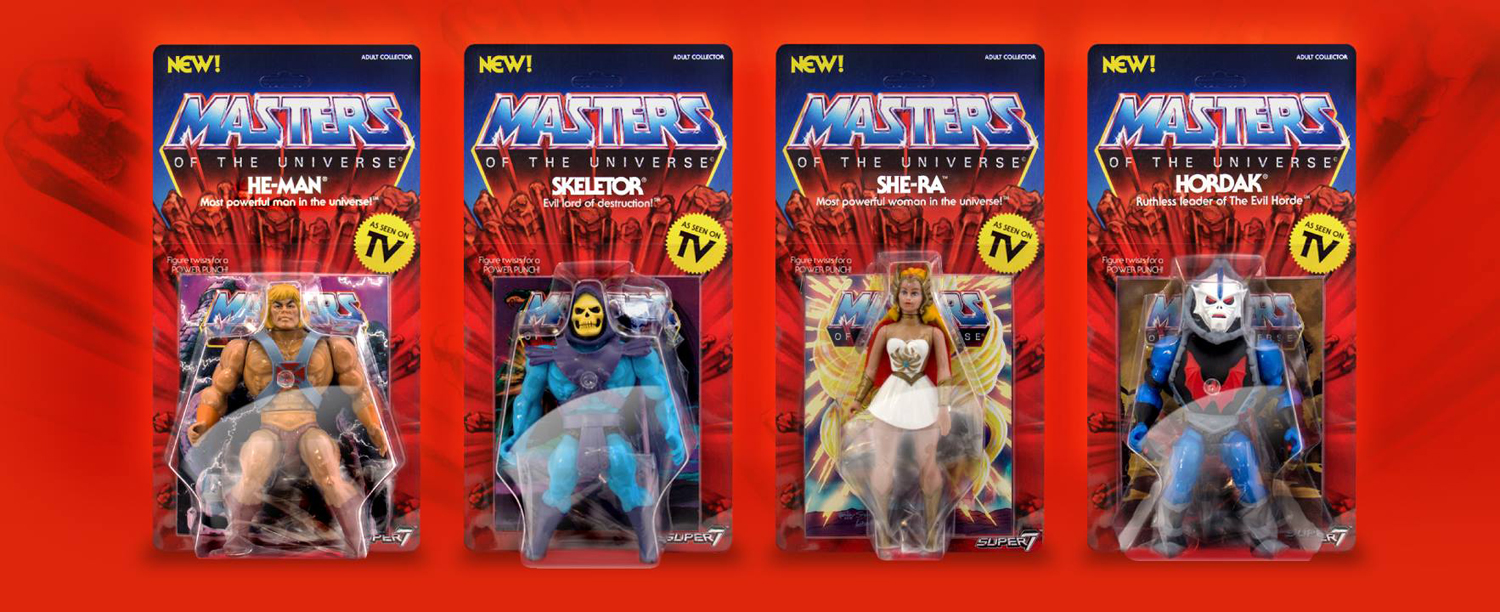 Super7 is doing some interesting and exciting things with the Masters of the Universe license. These vintage styled Masters of the Universe action figures feature elements of the vintage Mattel line mixed with the 80's He-Man cartoon aesthetic. That mixture gives us figures we have never really seen before, but still look undoubtedly familiar. The first wave is available for pre-order now and will ship in October 2018.
From Entertainment Earth: 
The return of a classic! Based on the classic Filmation cartoon character designs as well as Mattel's original action figures, this Masters of the Universe Vintage 5 1/2-Inch Action Figure comes on retro packaging and a cool accessory. Each figure has a spring-loaded punch mechanism, plus a custom character history card. Collect them all – they're awesome!
Masters of the Universe Vintage He-Man 5 1/2-Inch Action Figure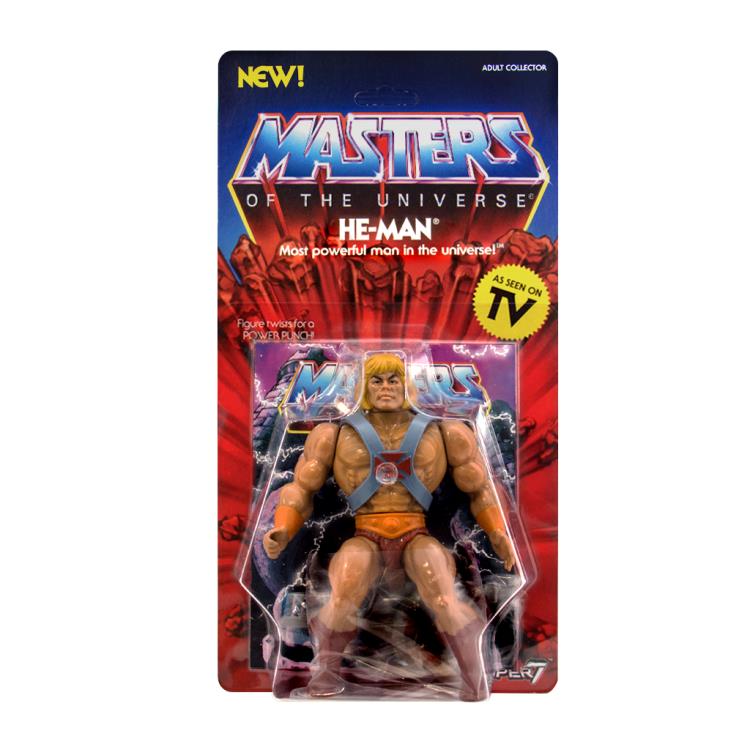 ---
Masters of the Universe Vintage Skeletor 5 1/2-Inch Action Figure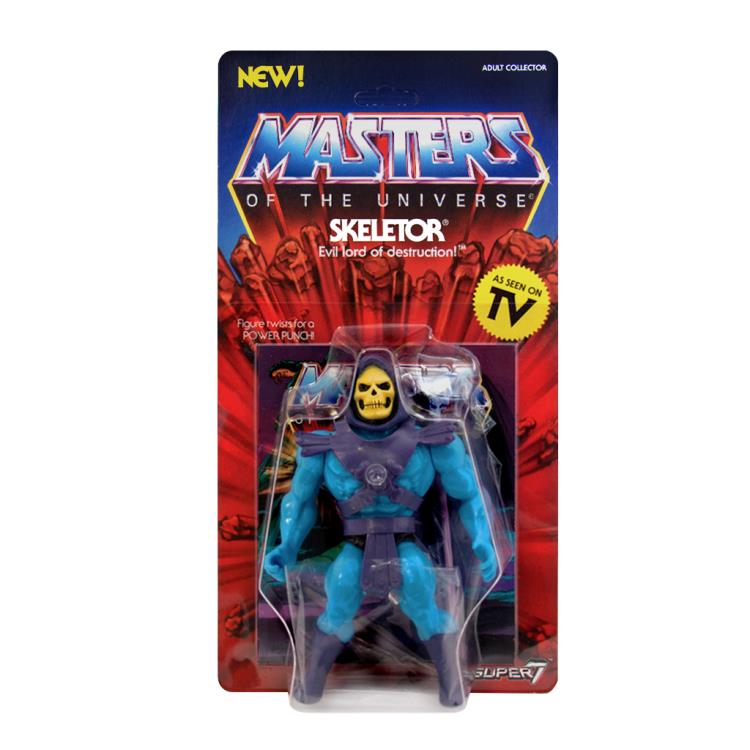 ---
Masters of the Universe Vintage Hordak 5 1/2-Inch Action Figure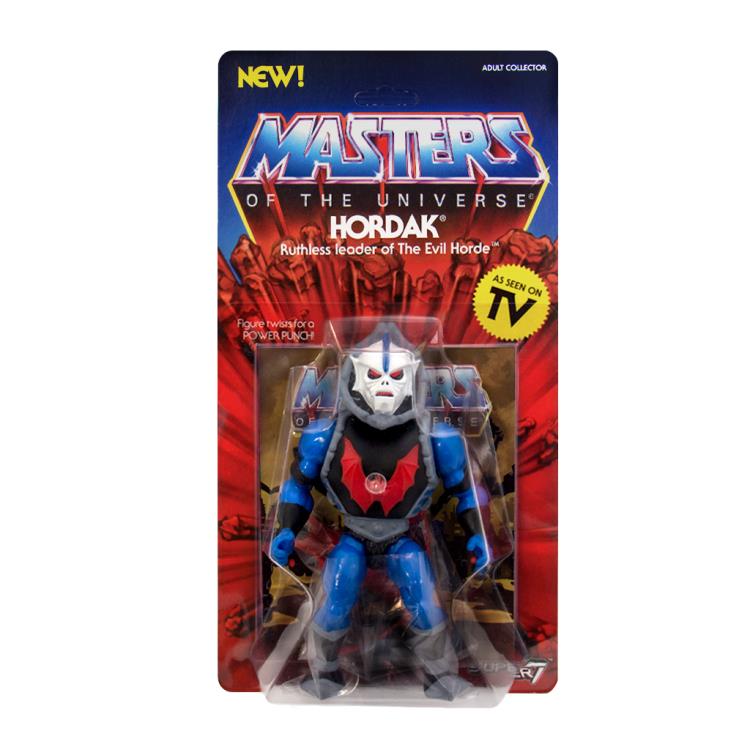 ---
Masters of the Universe Vintage She-Ra 5 1/2-Inch Action Figure