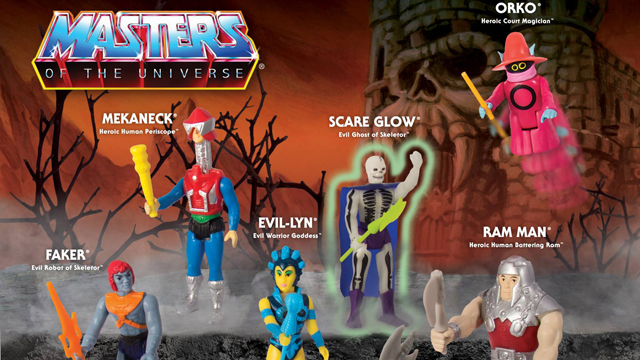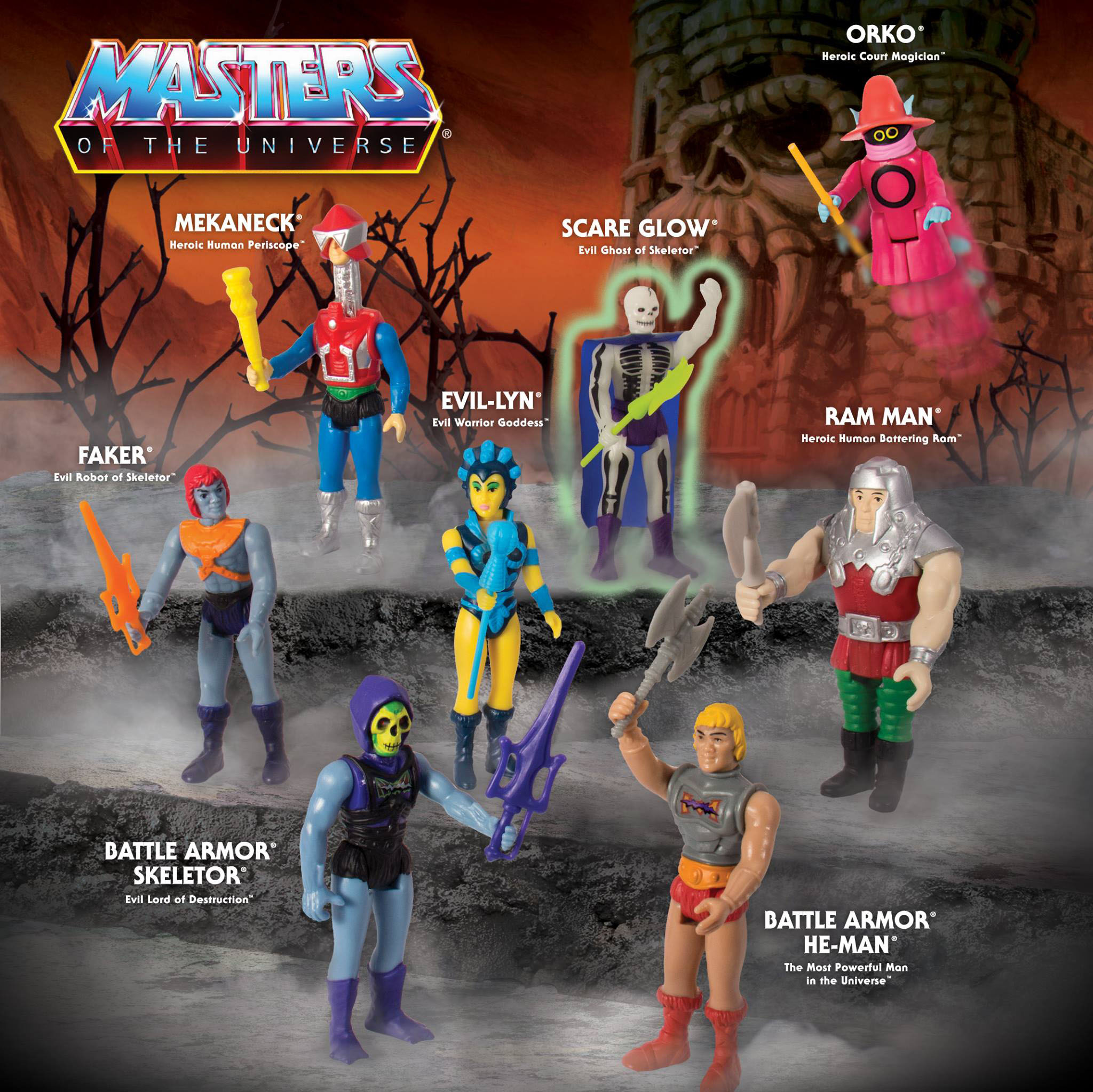 Super7's ReAction Figures bring back the style of action figures many of us grew up with in the 1970s & 80s. Some of the choices the company has made, it terms on what licenses to make in the vintage 3.75 scale, don't make a lot of sense to me. When you take a modern property and give it a nostalgic makeover…it comes across as forced and cynical to me. That may be an overreaction, but that's how I view it. Masters of the Universe makes perfect sense for this style of figure. If ReAction continues for a long time, and I hope it does, I wish they would concentrate on bringing properties from that classic era of action figures to the line. You can pre-order the line now on Entertainment Earth and will ship in July 2018.
From Super7: 
The iconic Masters of the Universe toys re-imagined as 3.75″ action figures from the golden age! Wave 4 includes Evil-Lyn, Faker, Orko, Mekaneck, Ram Man, and Scare Glow. Each figure features new and original card art by Jason Edmiston!
Evil-Lyn – The evil warrior goddess comes with her evil staff.
Faker – The evil robot of Skeletor comes armed with sword accessory.
Orko – The heroic court magician comes with magic wand accessory and is sized at a special 2-inches to be in proportion with the other MOTU 3.75-inch ReAction Figures.
Mekaneck – The heroic human periscope comes armed with club accessory and features extending periscope neck.
Ram Man – The heroic human battering ram charges into action with his axe accessory.
Scare Glow – The evil ghost of Skeletor is glow-in-the-dark and comes armed with his halberd.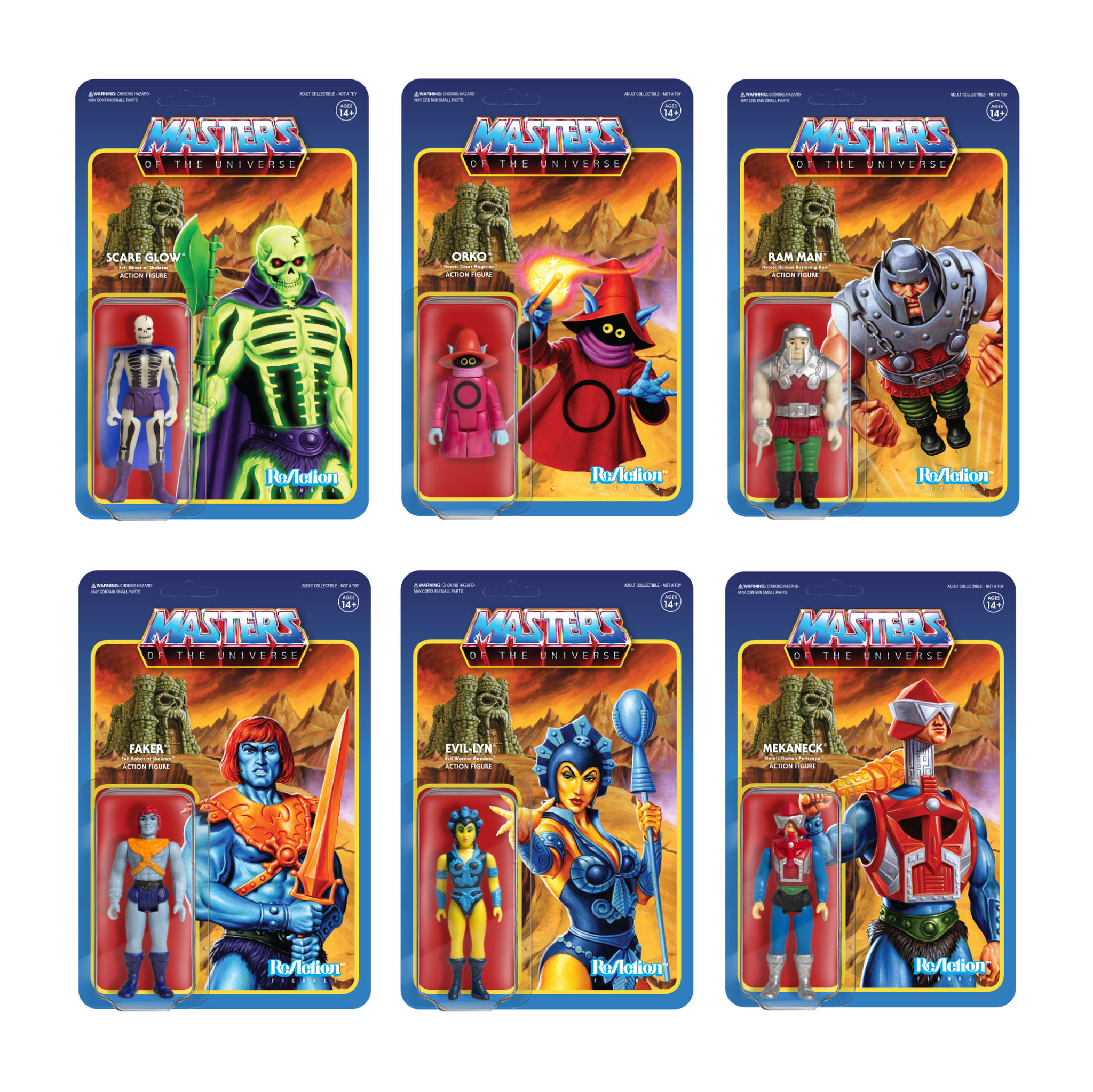 Masters of the Universe 3 3/4-inch Evil-Lyn ReAction Figure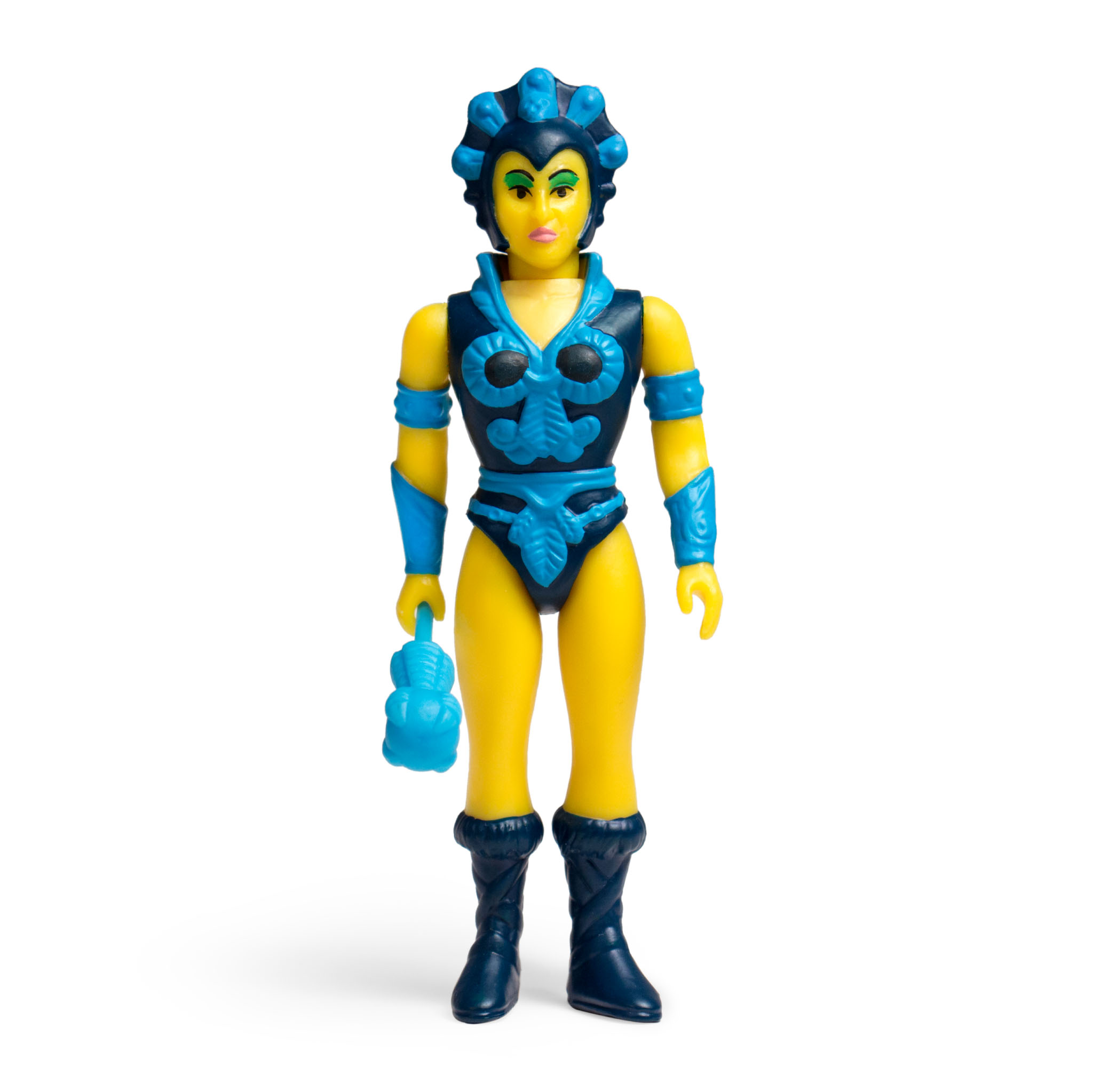 ---
Masters of the Universe 3 3/4-inch Orko ReAction Figure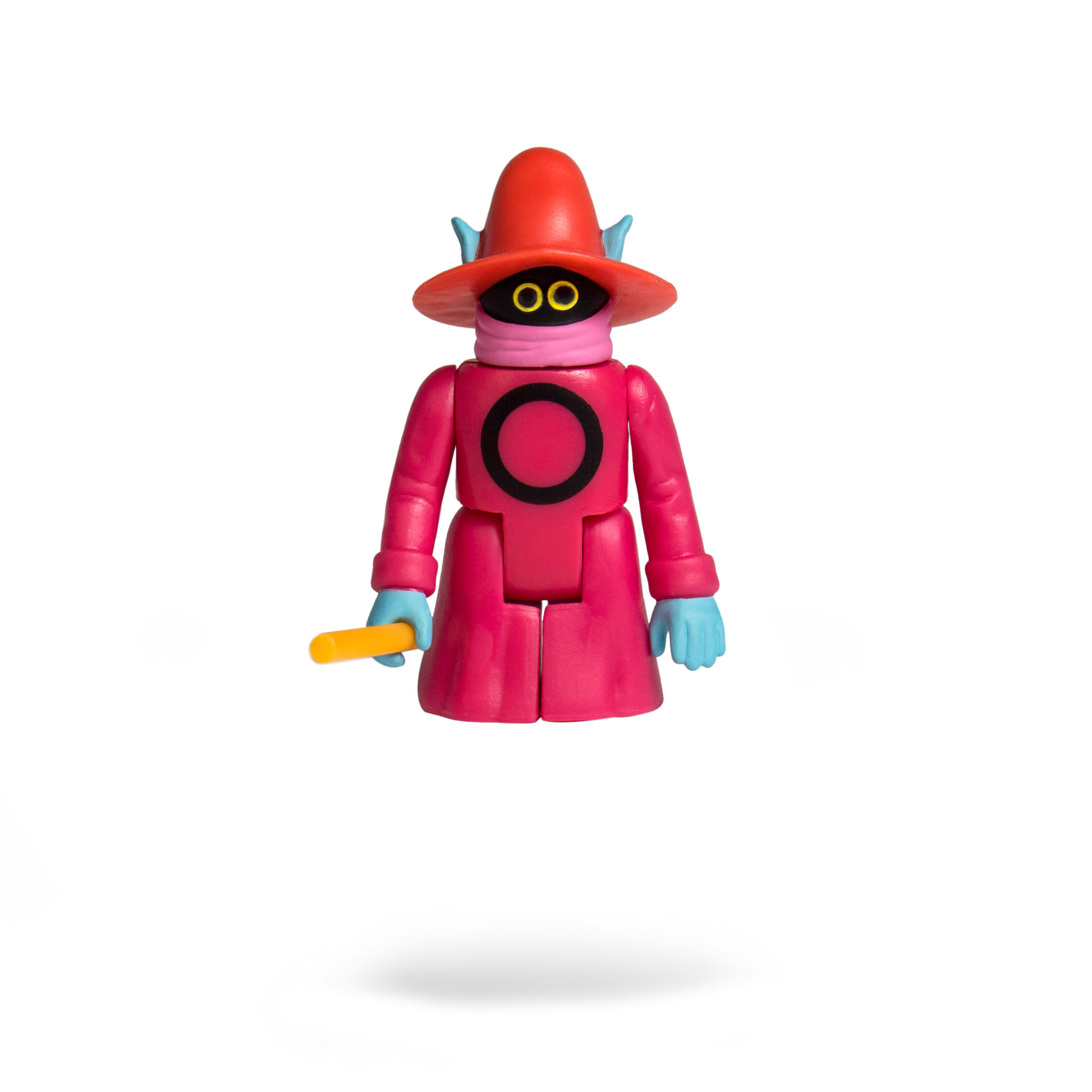 ---
Masters of the Universe 3 3/4-inch Scare Glow ReAction Figure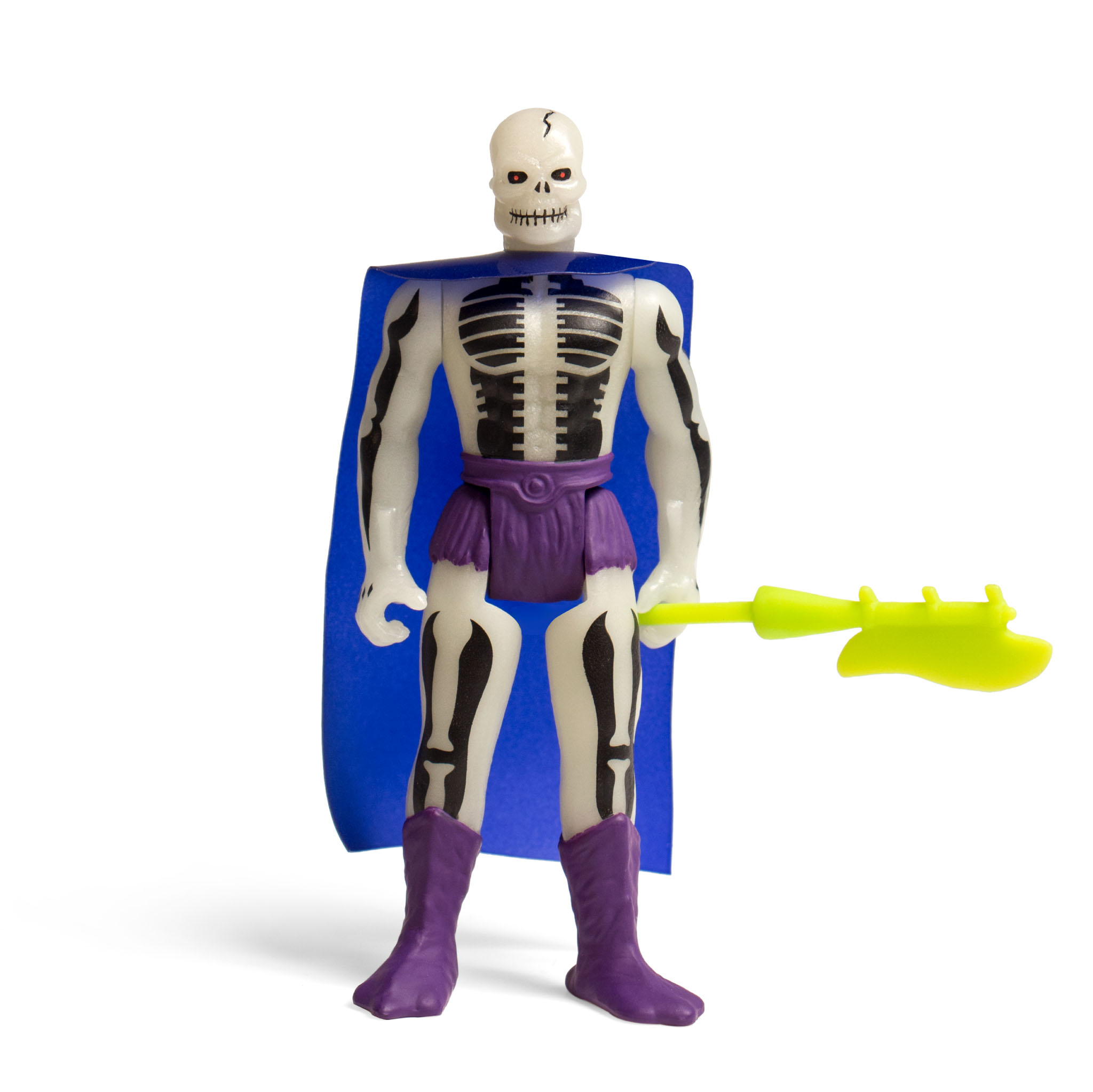 ---
Masters of the Universe 3 3/4-inch Mekaneck ReAction Figure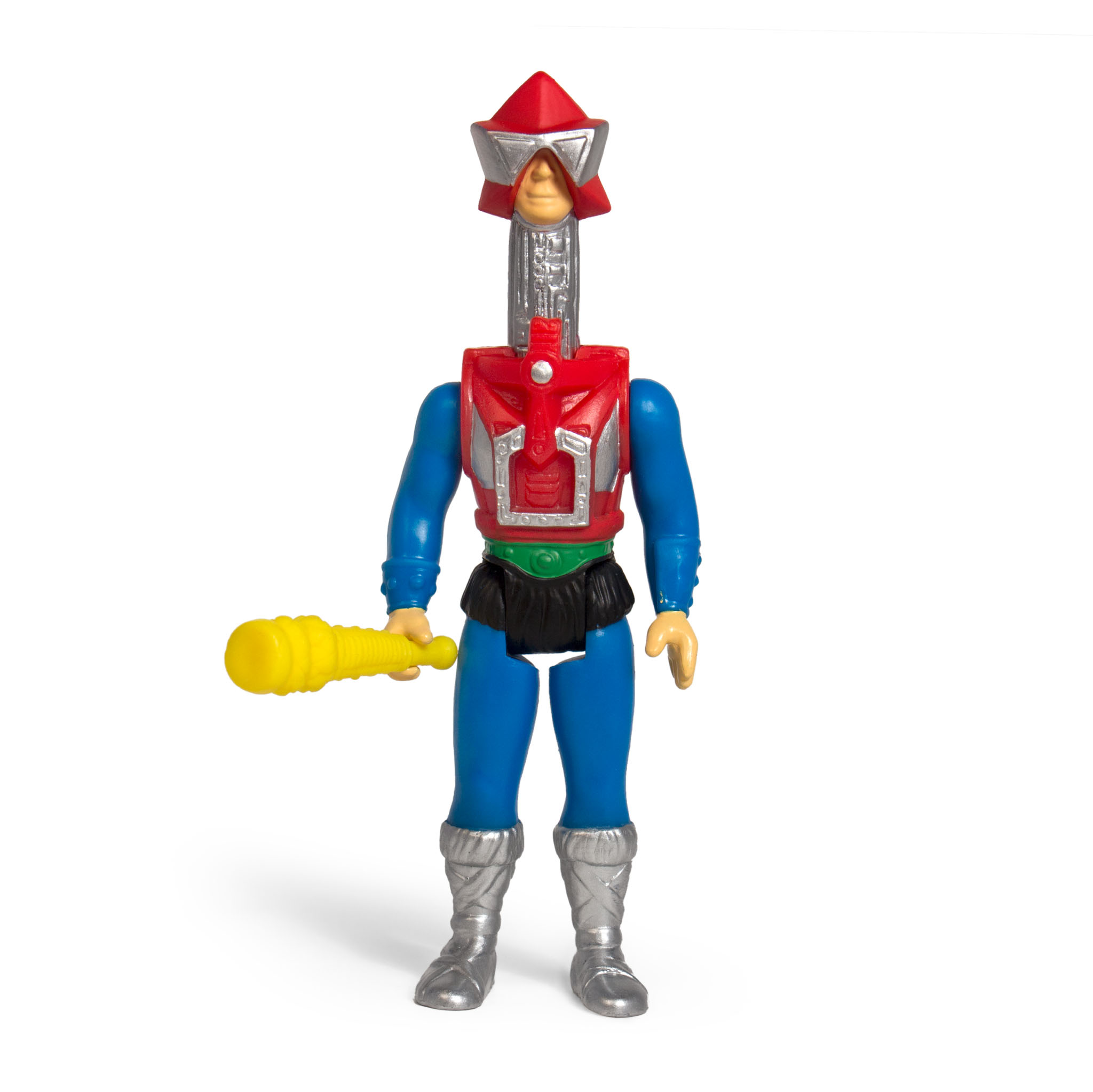 ---
Masters of the Universe 3 3/4-inch Faker ReAction Figure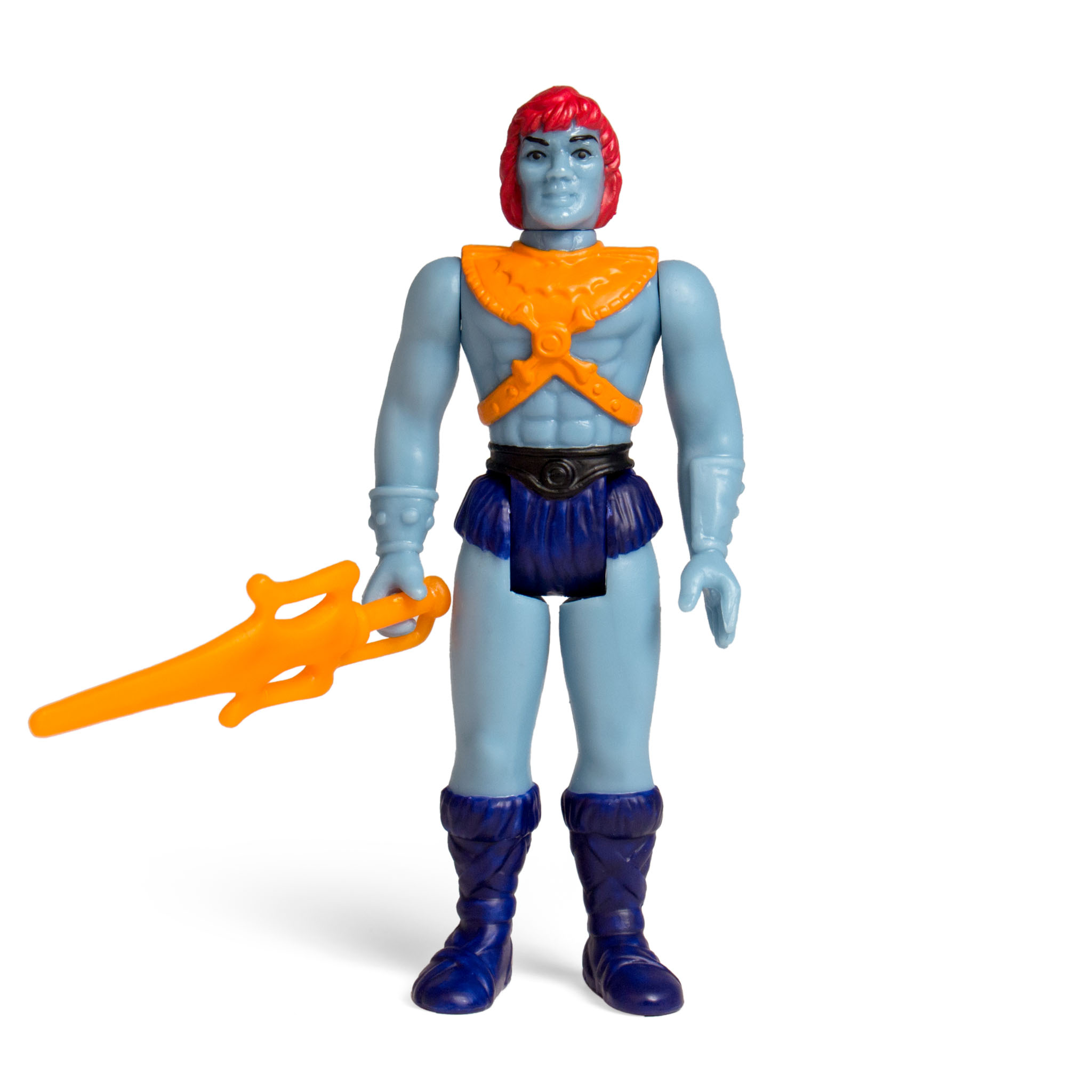 ---
Masters of the Universe 3 3/4-inch Ram Man ReAction Figure