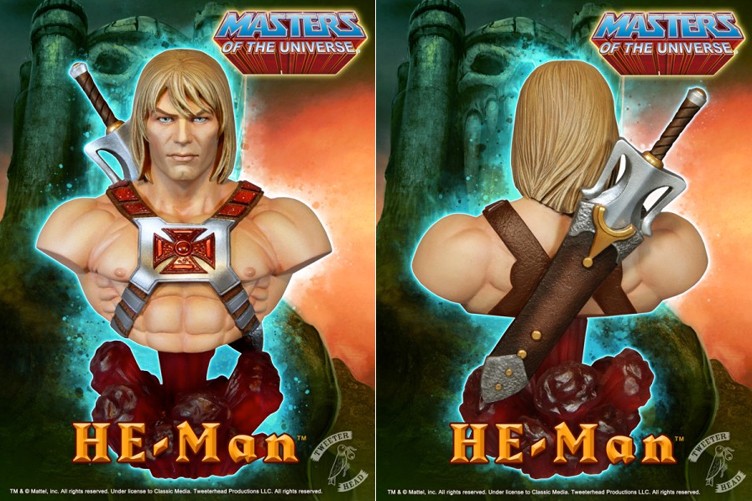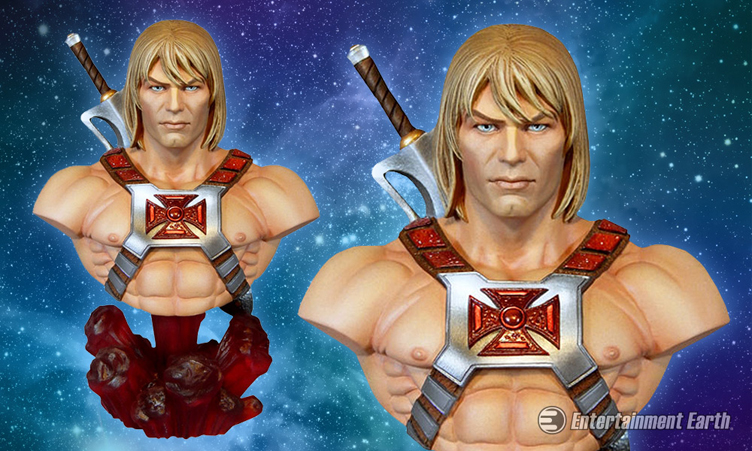 Geared towards hardcore He-Man fans, Tweeterhead has added Prince Adam's alter ego to their limited edition line of collectible busts with this 18-inch statue that captures your favorite blond-haired muscle-head in heroic form.
Highly detailed with a sculpt that's mighty real looking and ready for battle, this Masters of the Universe He-Man Bust captures the classic cartoon warrior in all his glory, complete with body armor and Sword of Power sheathed on his back. Take a closer look at the He-Man bust below that's part of a new collection of MOTU statues from Tweeterhead including Skeletor, Beastman, She-Ra, Teela and Evil-Lyn.
The Masters of the Universe He-Man bust is set to release in June 2016 but you can pre-order it right now from EntertainmentEarth.com.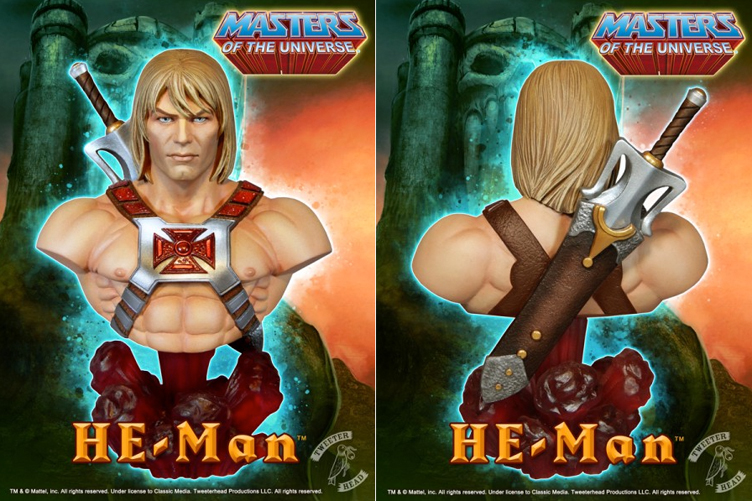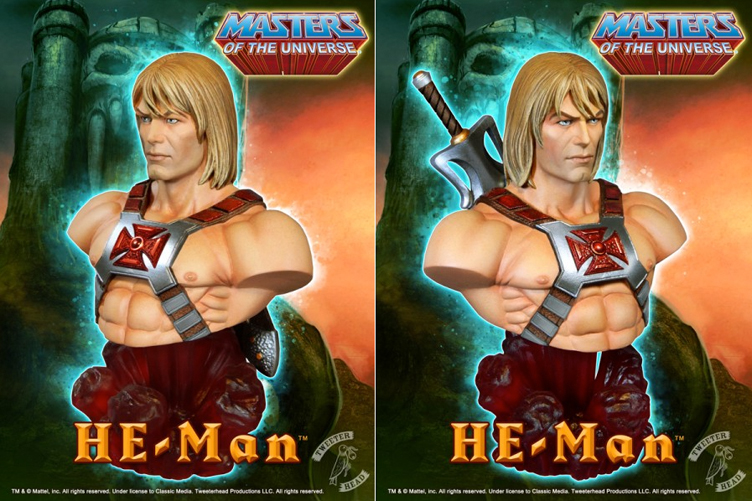 Click here to pre-order the MOTU He-Man Bust from EntertainmentEarth.com.