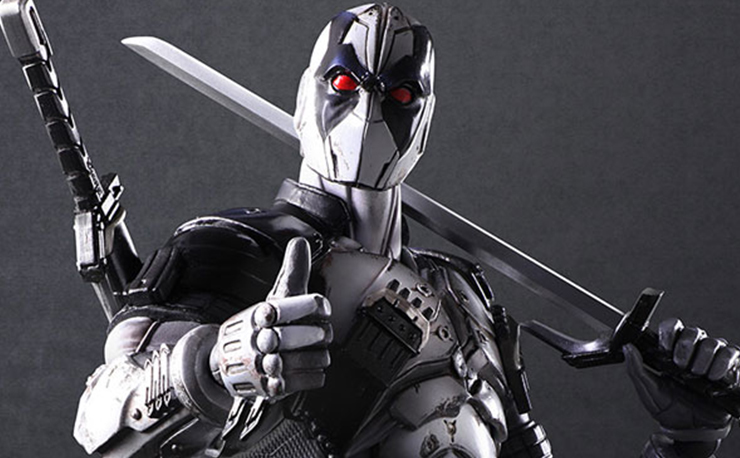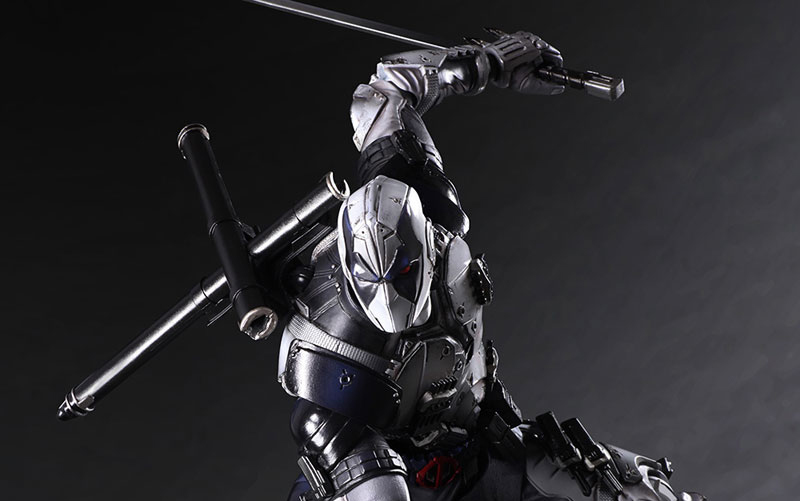 With the sequel to last year's Deadpool film getting ready to start production this June, fans have been foaming at the mouth for any info they can get on what the film will be about (spoiler: it probably involves a lot of sarcastic wit and superheroic violence). With an X-Force movie already announced and Josh Brolin ready to take up the role of Cable, we're pretty sure Deadpool 2 will have some sort of lead-in to the X-Force film and Square-Enix has provided fans with yet another reason to get excited with this variant X-Force Deadpool figure.
This repainted version of their popular Play Arts Kai Deadpool figure features the black and white colors used by Wade Wilson in Rick Remender's awesome Uncanny X-Men comic run. Coming packed with two swords, a bunch of knives, a machine gun and all the hands in the world to hold them, this super poseable figure of the Merc with a Mouth also comes with two head sculpts that each feature a different set of eyes.
Pre-orders should be going live any day now, as this Deadpool figure is set to ship this November. Make sure to come back for more info and a link to pre-order soon.
Update: The Marvel Play Arts Variant X-Force Deadpool Figure is now available for pre-orer here.