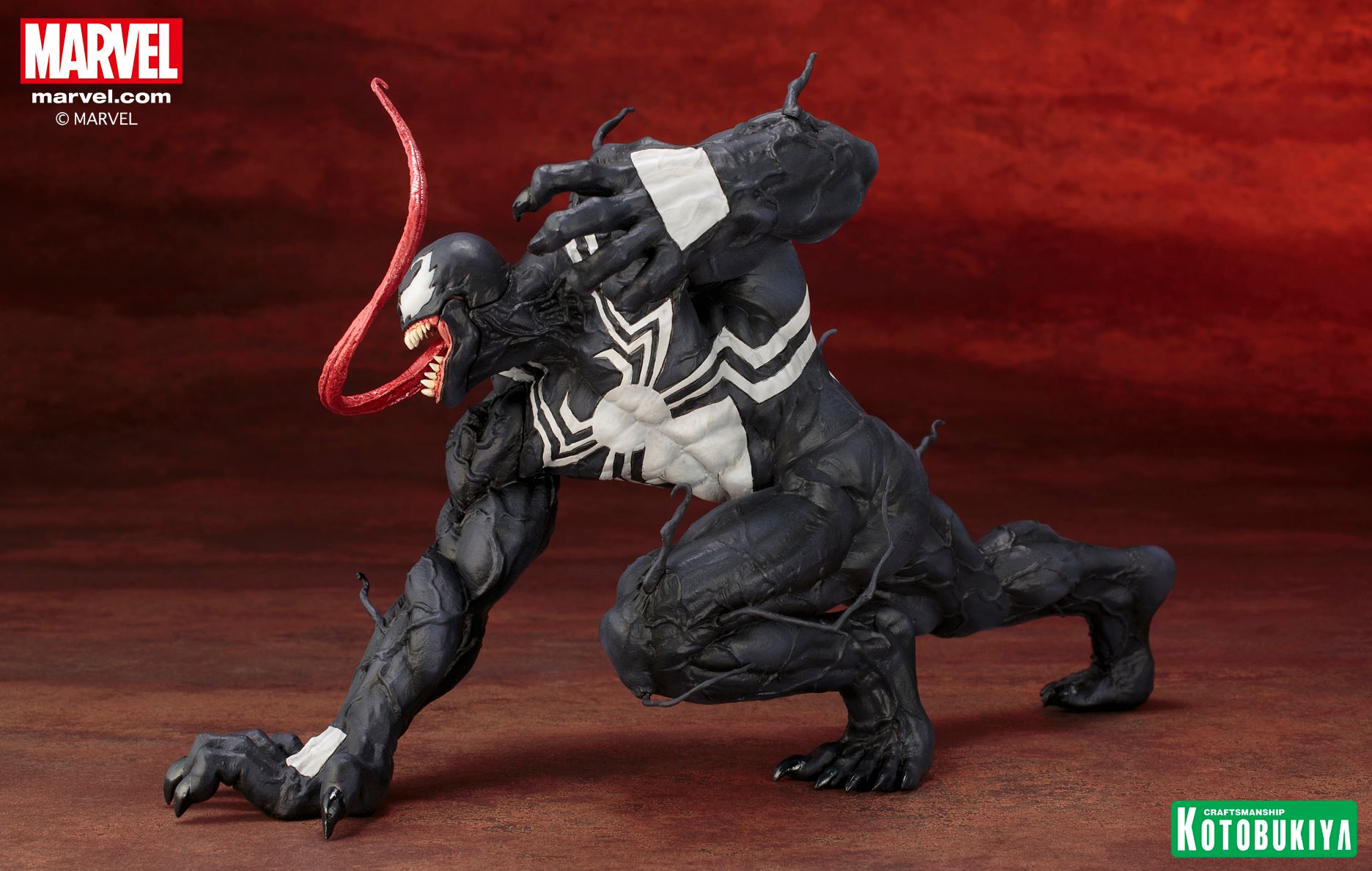 With news that Sony is looking to make a Venom solo movie, interest in the character will surely spike as it did in the '90s. Kotobukiya has the market covered when it comes to Spider-Man related statues with the release of their Miles Morales, Spider-Gwen, Carnage, Spider-Man 2099 and Amazing Spider-Man statues, so it's only fitting they unleash Venom on the unsuspecting public next.
This 1/10 scale statue of New York's "Lethal Protector" features the old school, Eddie Brock version of the dangerous Spider-Man villain in a stance often seen in the comics. Palm down, tongue out and ready to pounce on his enemies, this Venom statue will look killer alongside the rest of Kotobukiya's Spidey statues.
Set to ship in November 2017, click here to pre-order the Venom ARTFX+ Statue by Kotobukiya.