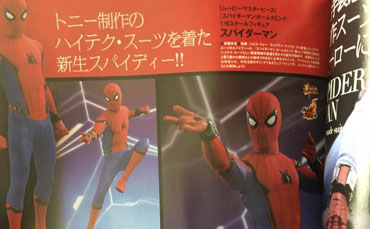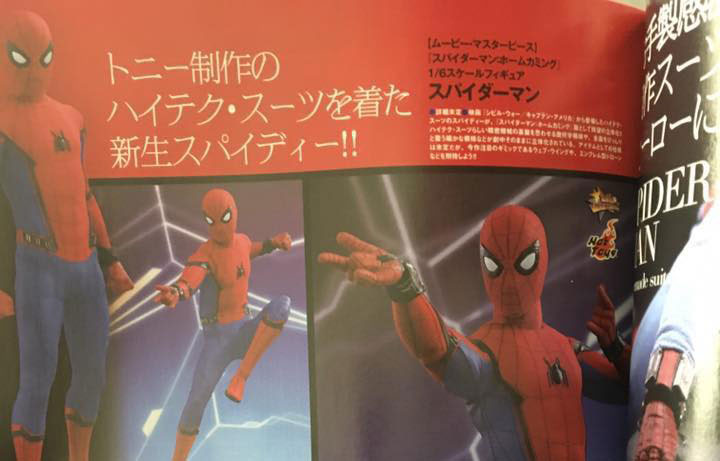 Ahead of this summer's release of Spider-Man: Homecoming in theatres, here's a glimpse of two new sixth scale figures from the movie that Hot Toys has on the horizon.
Pulled from a Figure King Magazine scan courtesy of Toyznhobby, this preview showcases Spider-Man in his tech suit (check out the original teaser here), as well as an Iron Man Mark XLVII Power Pose Figure (official images here). In case you missed it, there's also the Spider-Man Homemade Suit Version Figure by Hot Toys that's already available for pre-order.
Sneak a peek at the magazine scan below and stay tuned for more info on the new Hot Toys Spidey tech suit figure (which should be any day now).