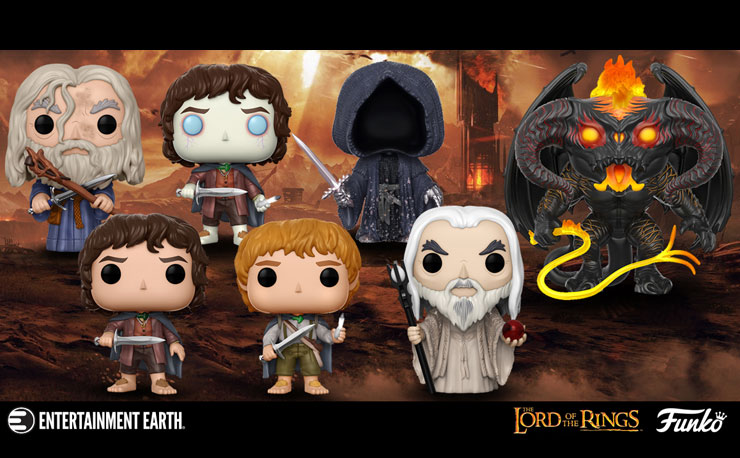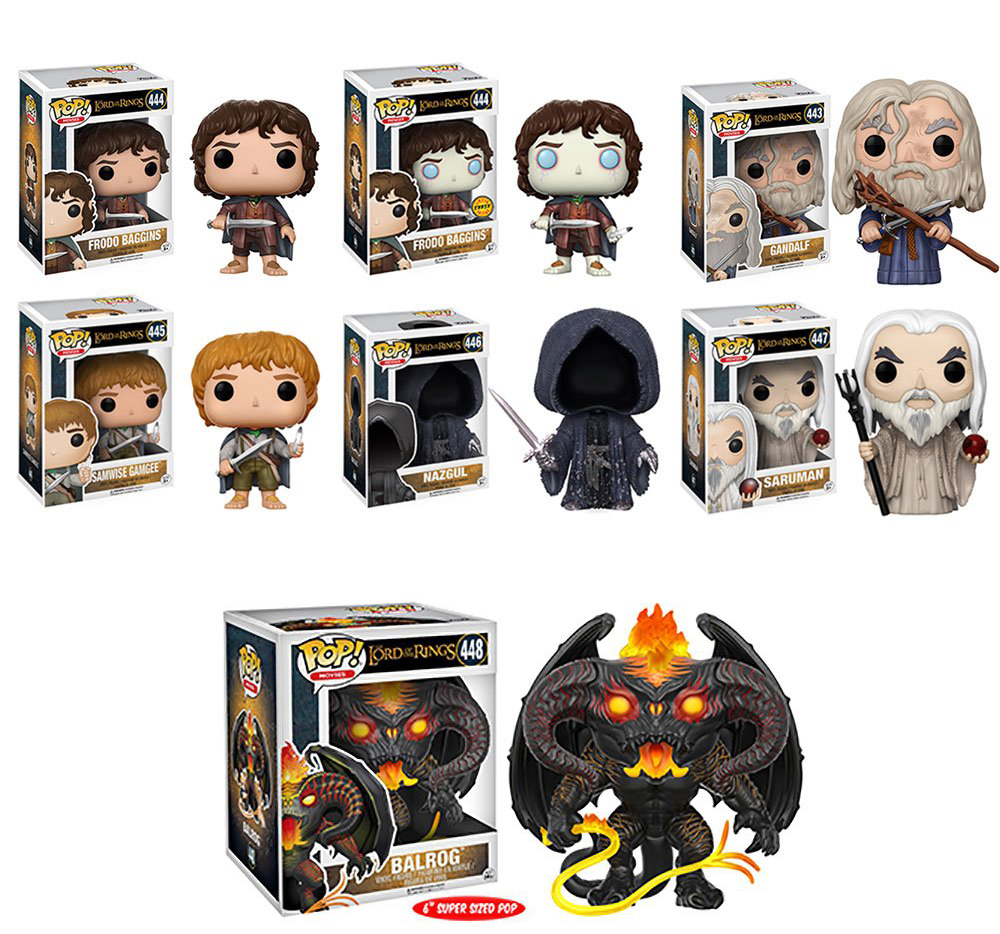 It's hard to imagine that there haven't already been POP!s based off the characters from the Lord of the Rings films. Yes, we've had a bunch of POP!s based off of those sub-par The Hobbit movies, but fret not Tolkien fans because Funko has made all of your One Ring dreams come true with the release of the first wave of LOTR POP! Vinyl Figures.
Wave one arrives with POP!s of a dirty Gandalf (pre-The White), Samwise Gamgee, a menacing Nazgul, the evil Saruman, Frodo Baggins and a 1-in-6 Chase variant of a possessed version, Saruman, as well as a huge 6" Balrog who you would do well to beware.
Pre-orders are available right now and this first wave is expected to ship in July so click the links below and put your money down on your favorites now. And yes, they are smaller than Hobbits.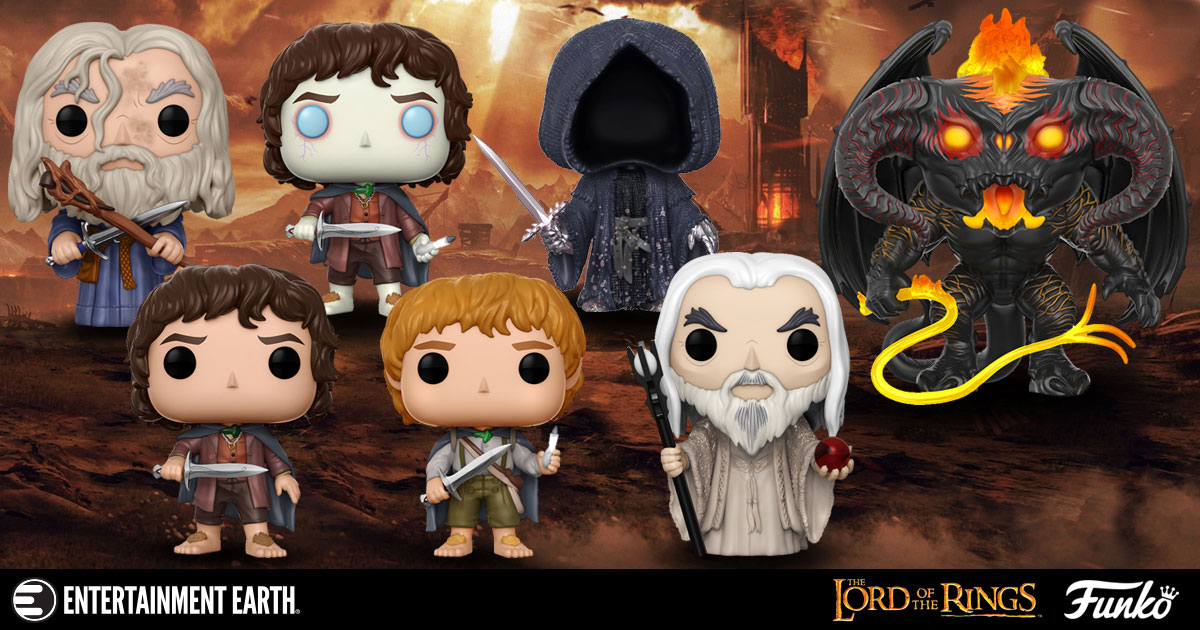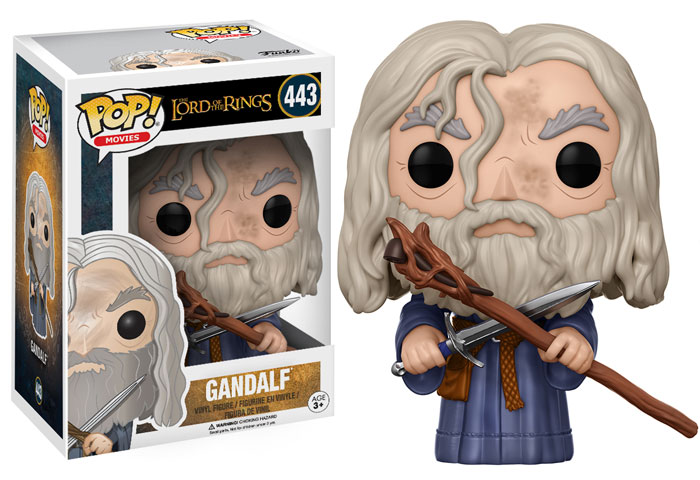 The Lord of the Rings Gandalf Pop! Vinyl Figure – BUY NOW
---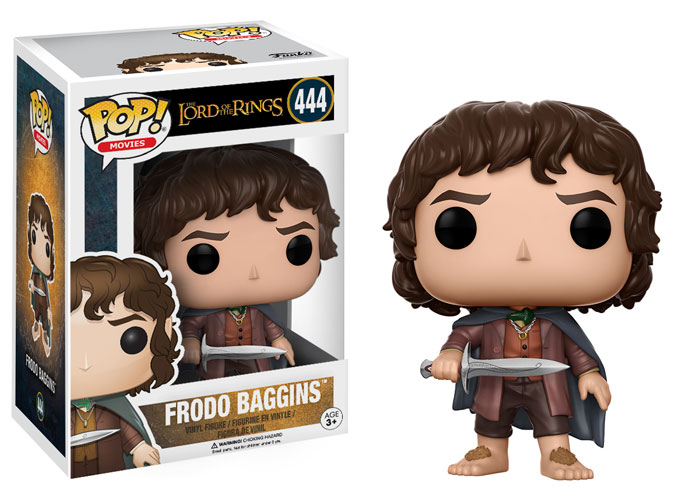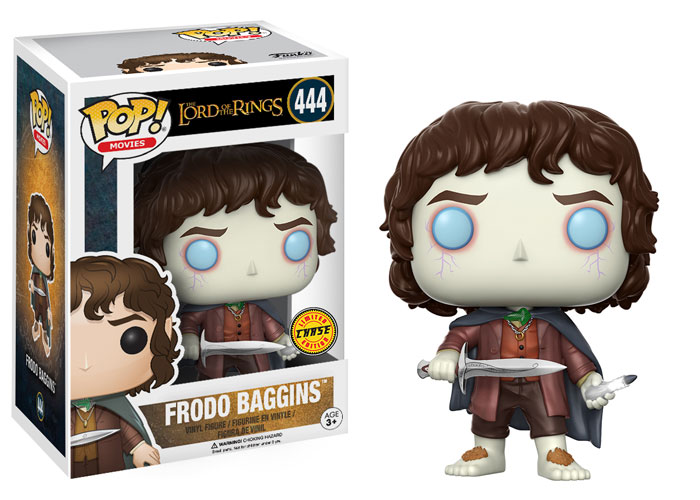 The Lord of the Rings Frodo Baggins Pop! Vinyl Figure – BUY NOW
---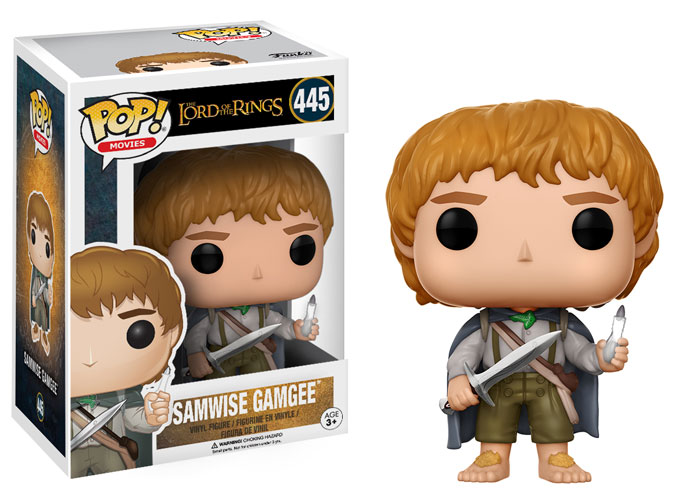 The Lord of the Rings Samwise Gamgee Pop! Vinyl Figure – BUY NOW
---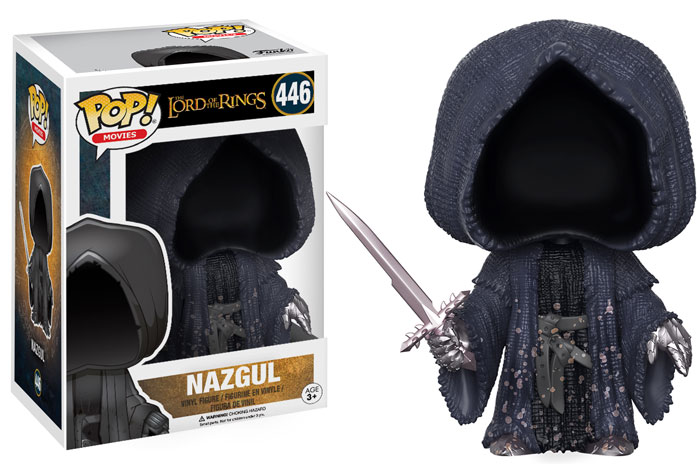 The Lord of the Rings Nazgul Pop! Vinyl Figure – BUY NOW
---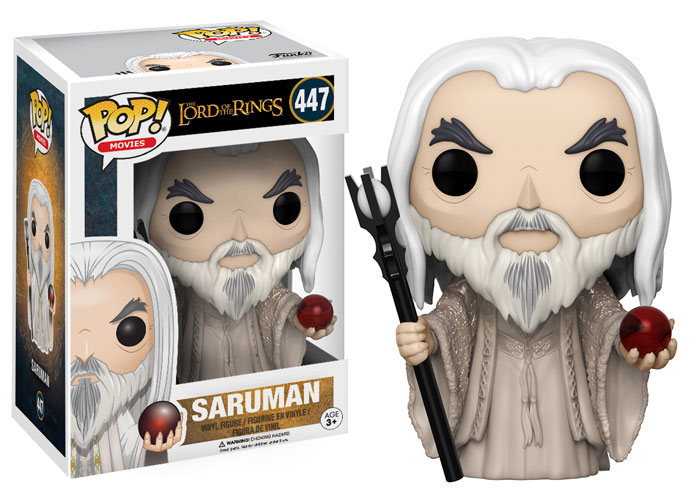 The Lord of the Rings Saruman Pop! Vinyl Figure – BUY NOW
---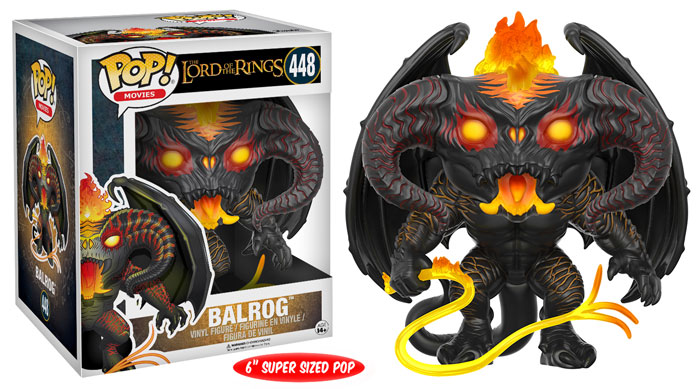 The Lord of the Rings Balrog 6-Inch Pop! Vinyl Figure – BUY NOW