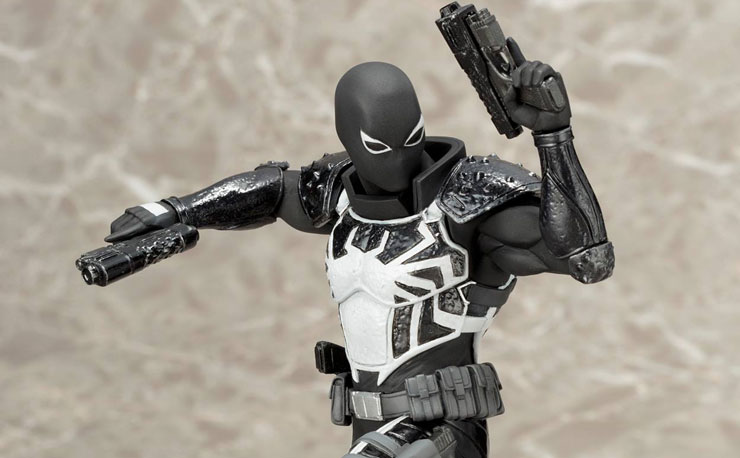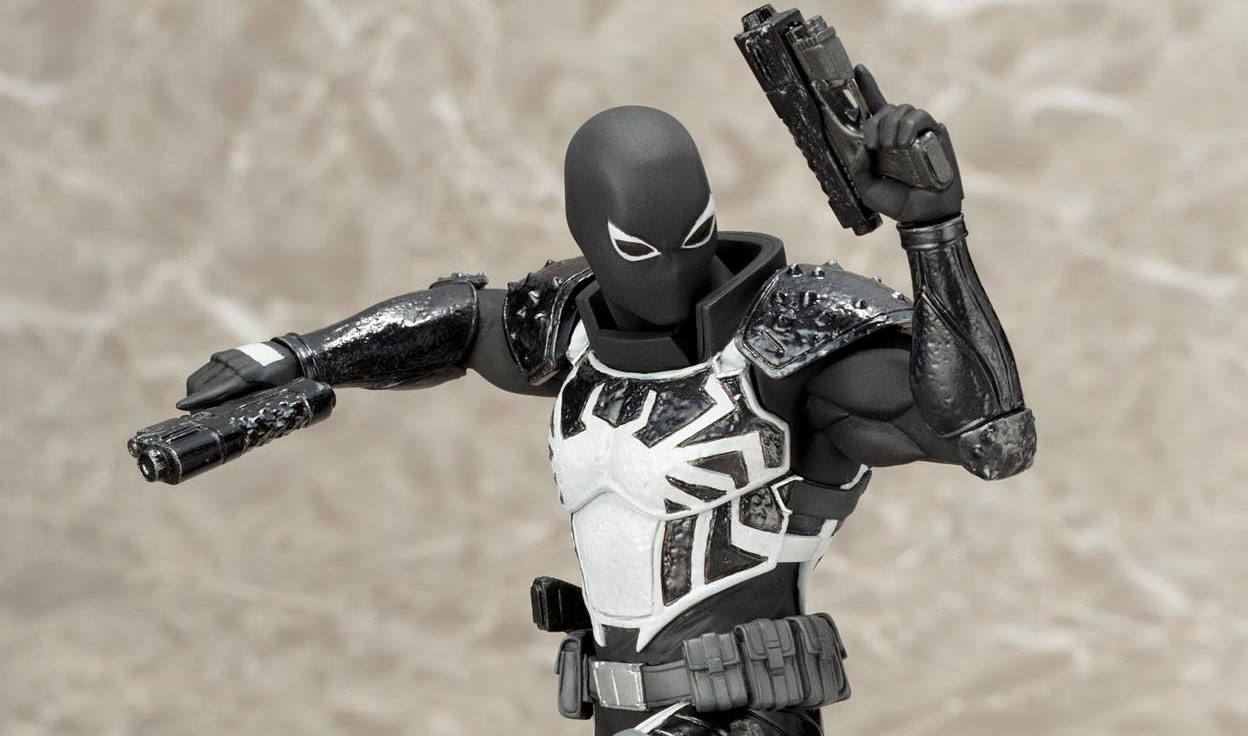 Next up from Kotobukiya's Spider-Man ARTFX+ Statue Series is this 1/10th scale Agent Venom Marvel Now! statue that's just popped up for pre-order.
Decked out in textured black armor and Spidey symbol on his chest, this symbiote Venom statue stands under 7 ½ inches tall in his crouching pose and was sculpted by the same artist responsible for the Marvel Now! Avengers, X-Men, and Spider-Man series, Junnosuke Abe (RESTORE). The statue also features magnets in his feet for perfect stability on the included display base.
The Spider-Man Marvel Now! Agent Venom ARTFX+ Statue by Kotobukiya is coming in July 2017 but available for pre-order here. Take a closer look at the Agent Venom ARTFX+ statue below.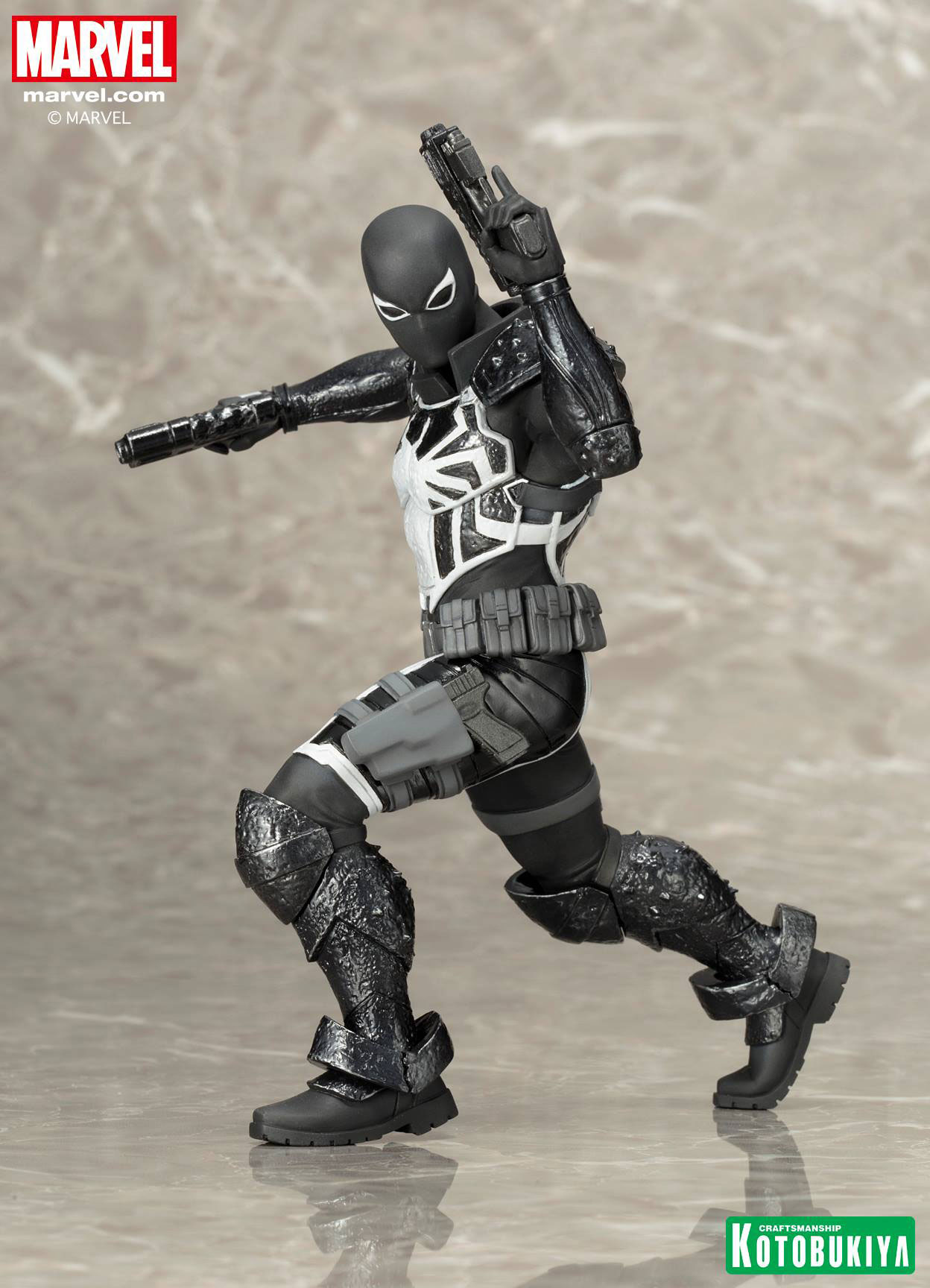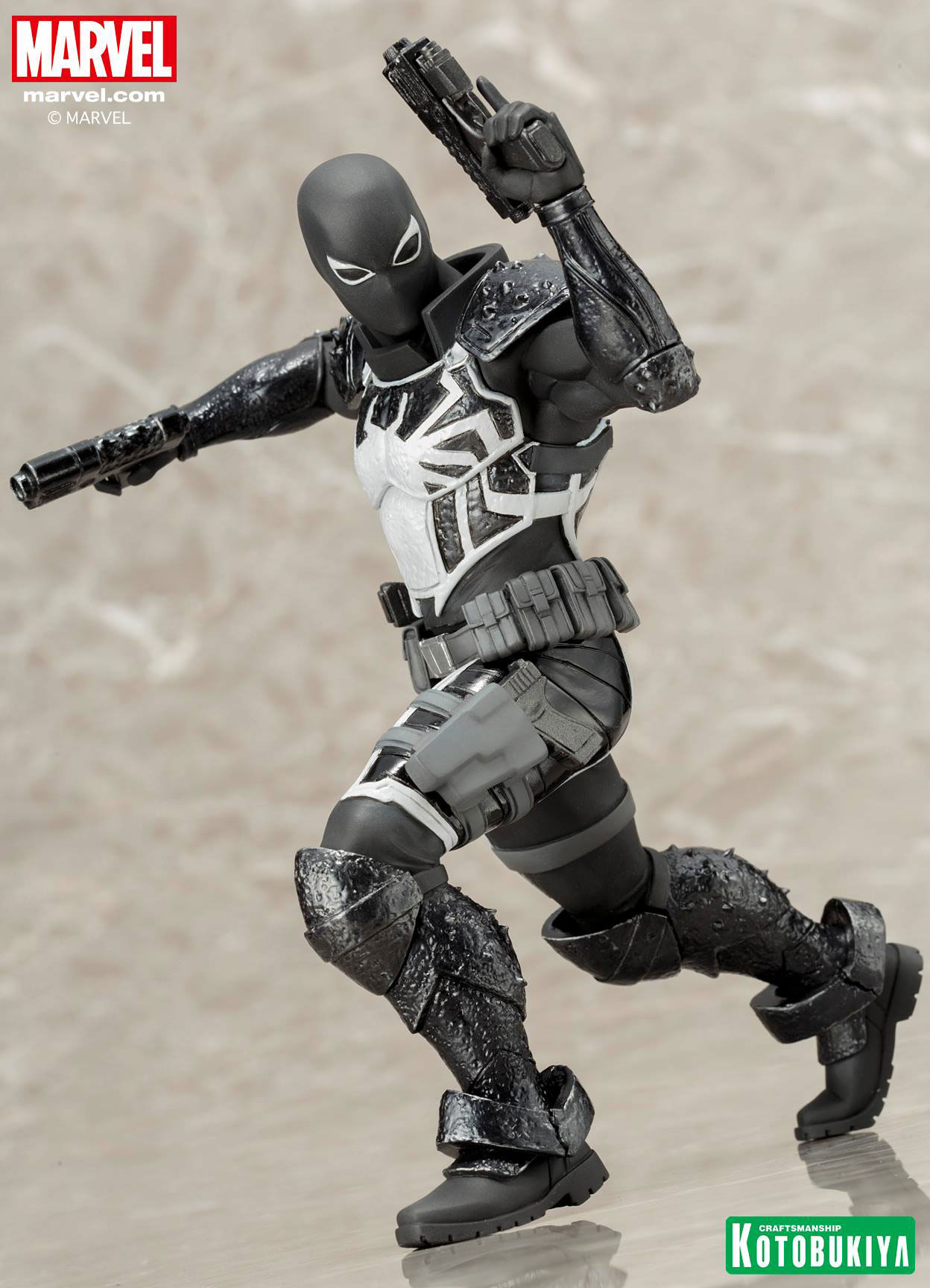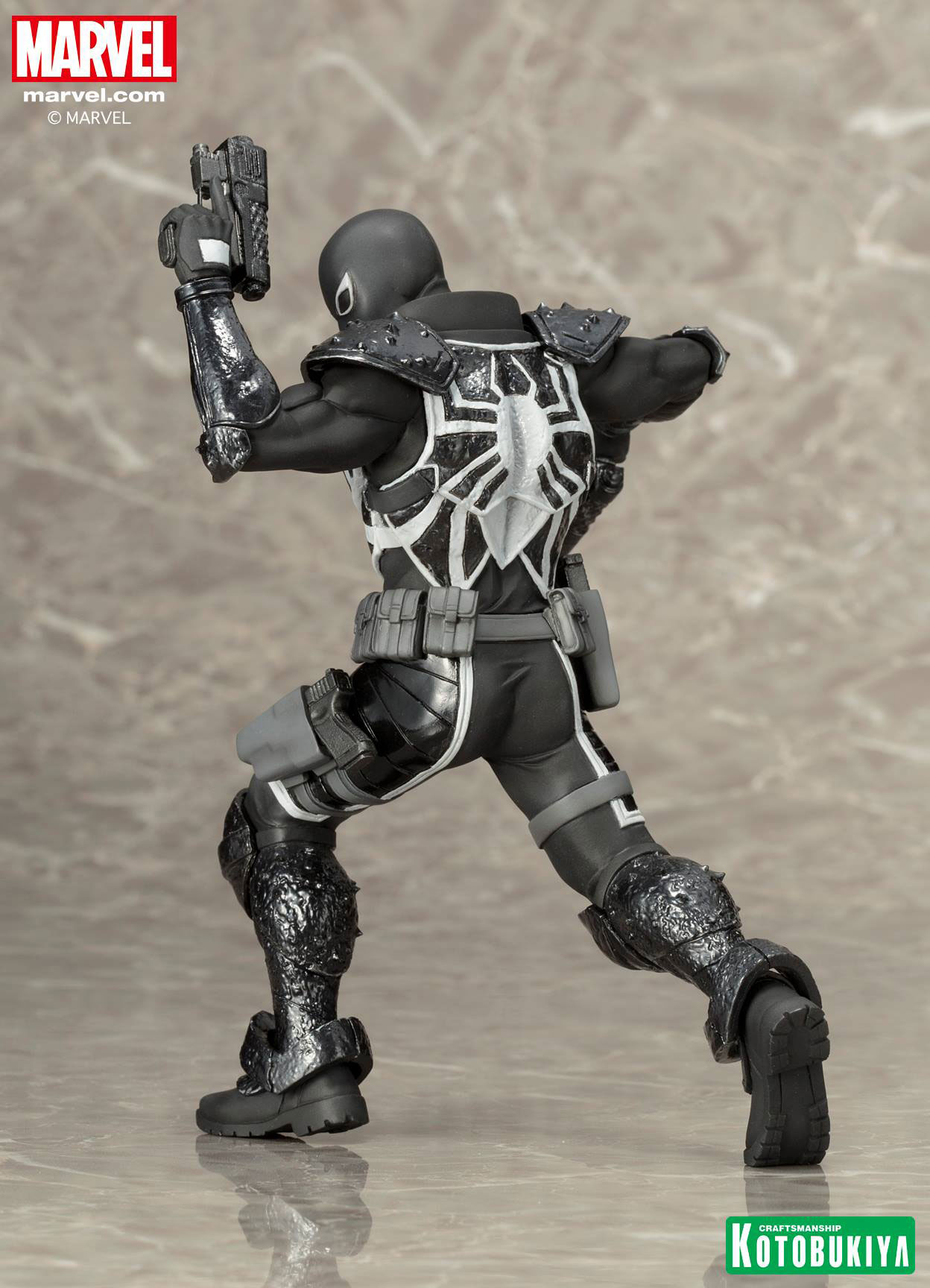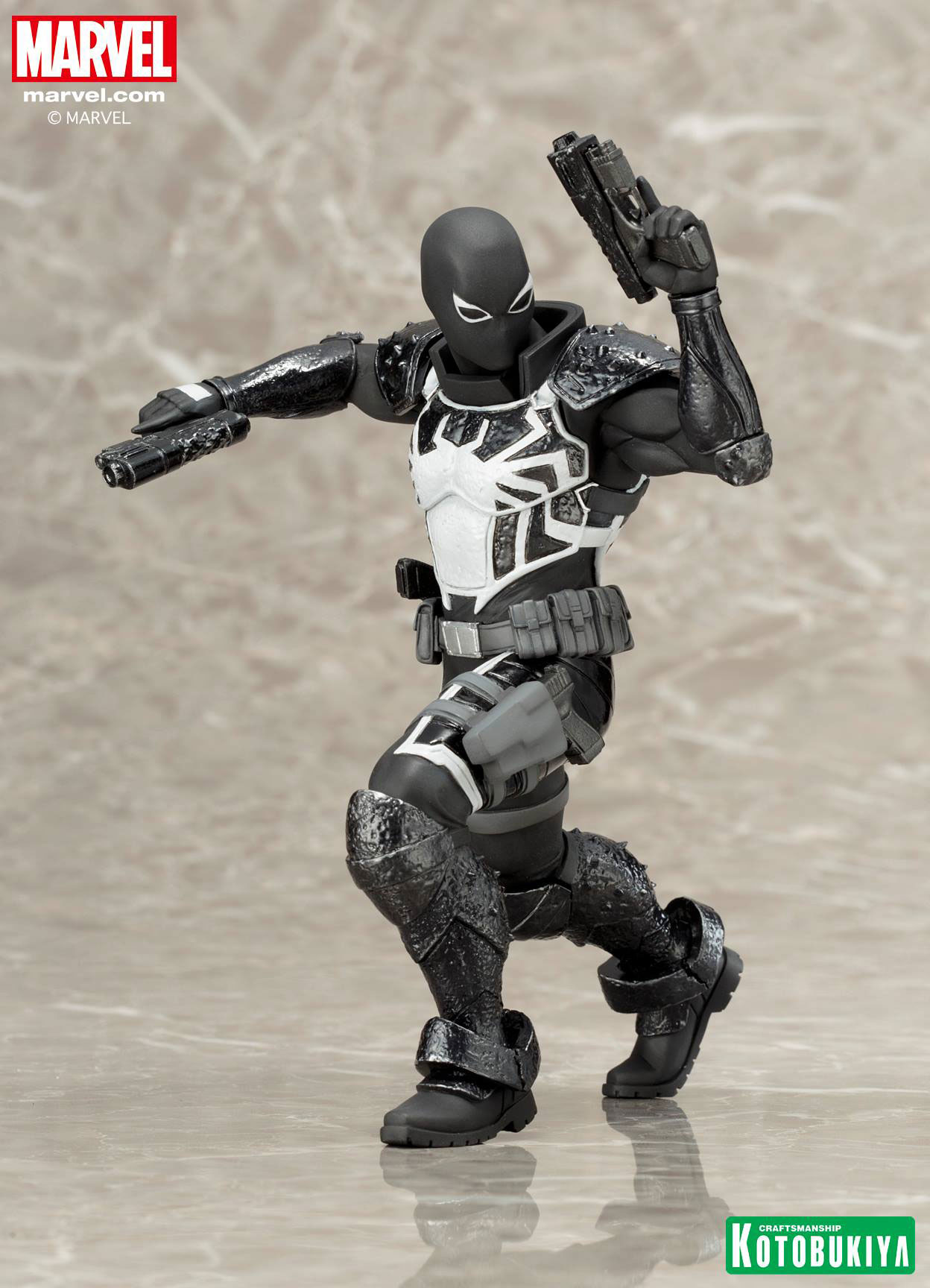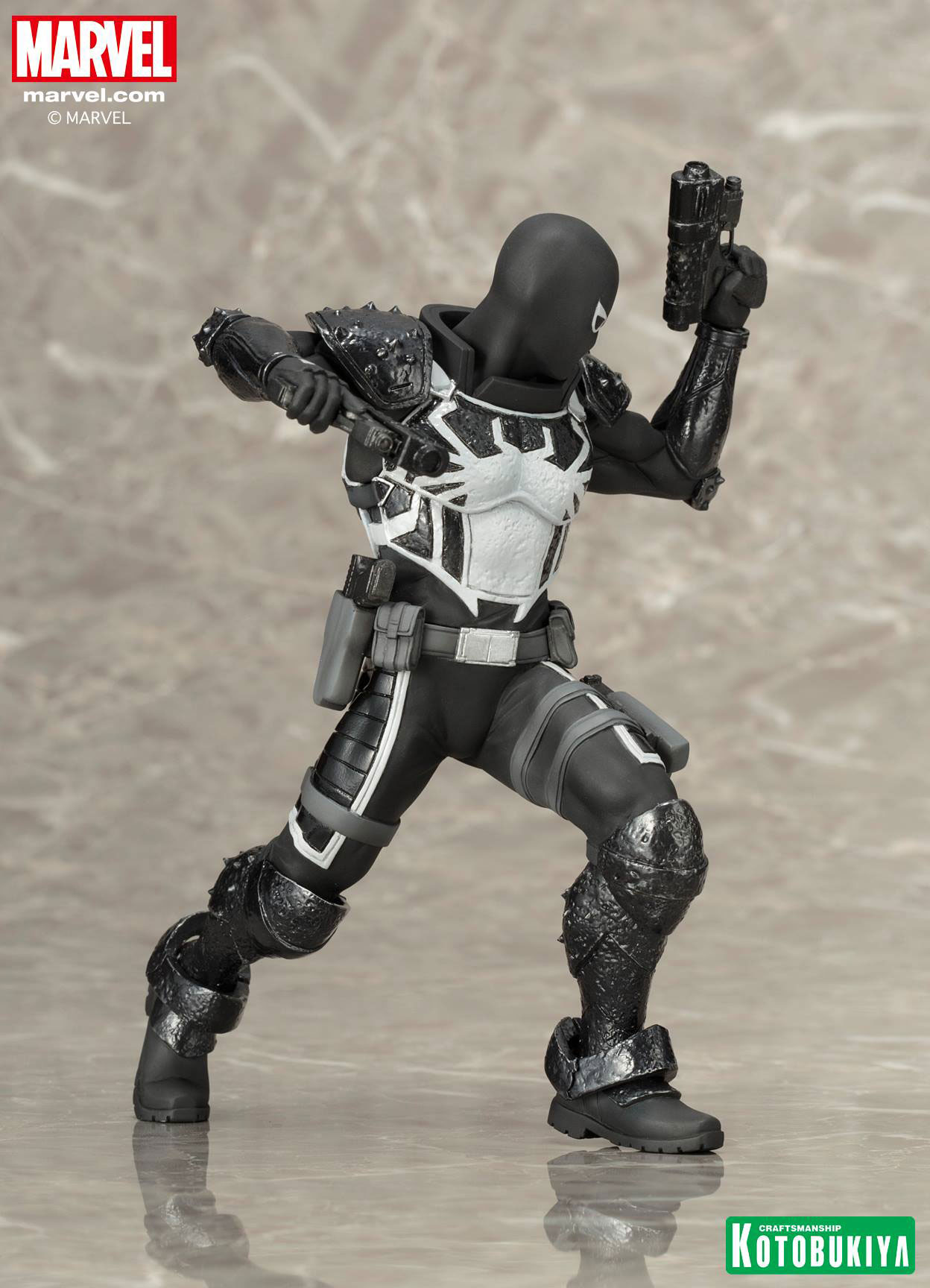 Click here to buy the Kotobukiya Marvel Now! Agent Venom ARTFX+ Statue.