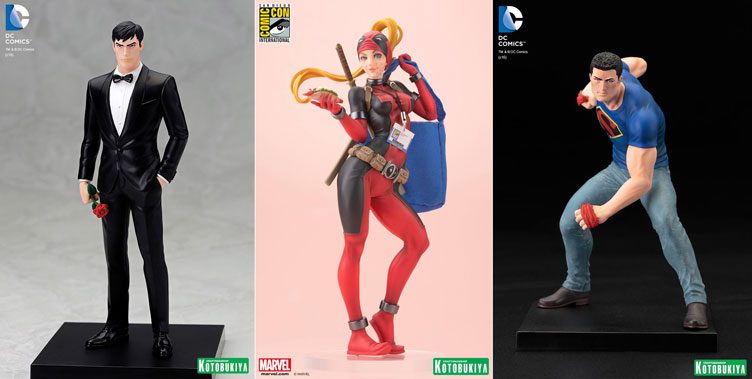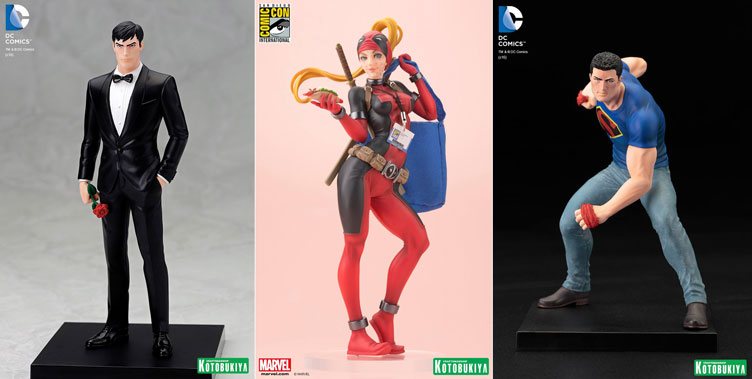 With San Diego Comic-Con right around the corner, Kotobukiya has revealed three new Limited Edition ARTFX+ Statues that are being sold at the show including Lady Deadpool, Clark Kent from the Action Comics storyline "Truth" and billionaire playboy / Batman's alter ego Bruce Wayne.
Exclusive to Comic-Con and part of a limited, one-time production run, each statue stands in 1:10 scale and comes equipped with interchangeable accessories, along with a magnetized base for proper display. The Lady Deadpool statue comes with a Comic-Con branded badge, lanyard and bag, as well as a gyro in hand. The Clark Kent statue comes stripped of his super powers but still dons a Superman tee and tons of muscle, depicted as a "Man of the People" as opposed to Metropolis' "Man of Steel". Meanwhile, the Bruce Wayne ARTFX+ statue stands tall with all kinds of swagger, equipped with a swappable rose and batarang.
Headed to Comic-Con this summer? Be sure to stop by Kotobukiya's booth #2601 starting July 20th to snag all three of these limited edition ARTFX+ statues for your collection.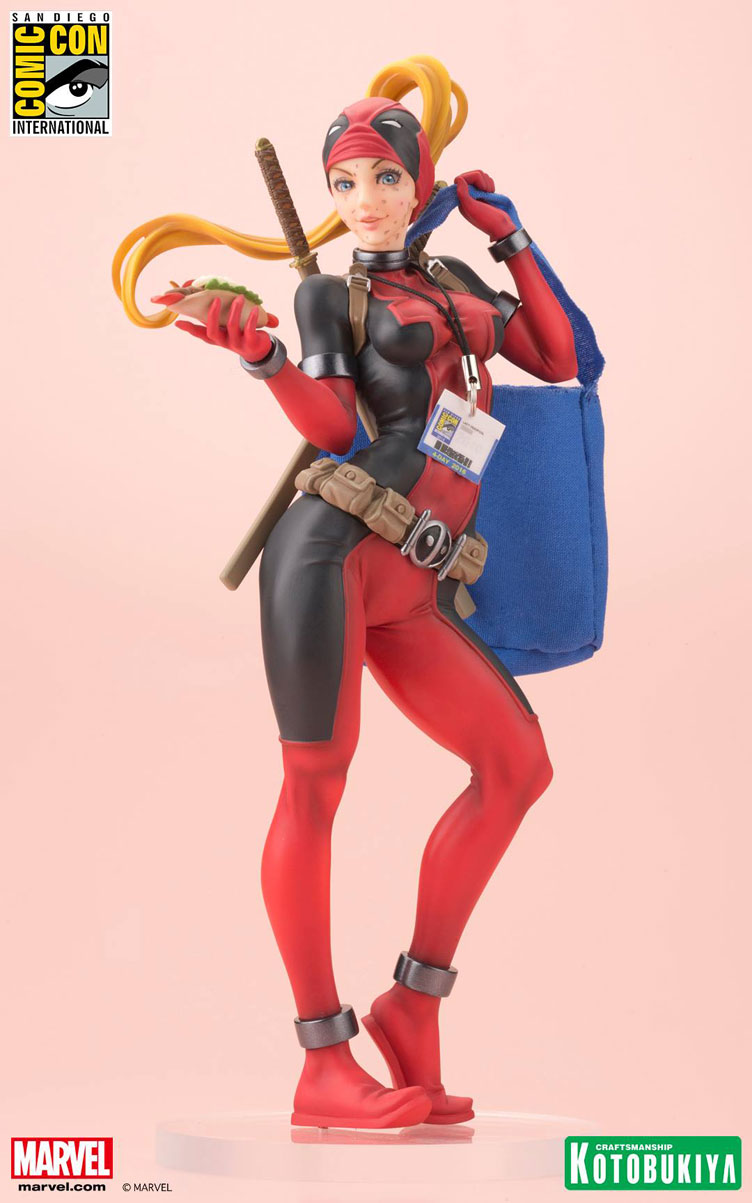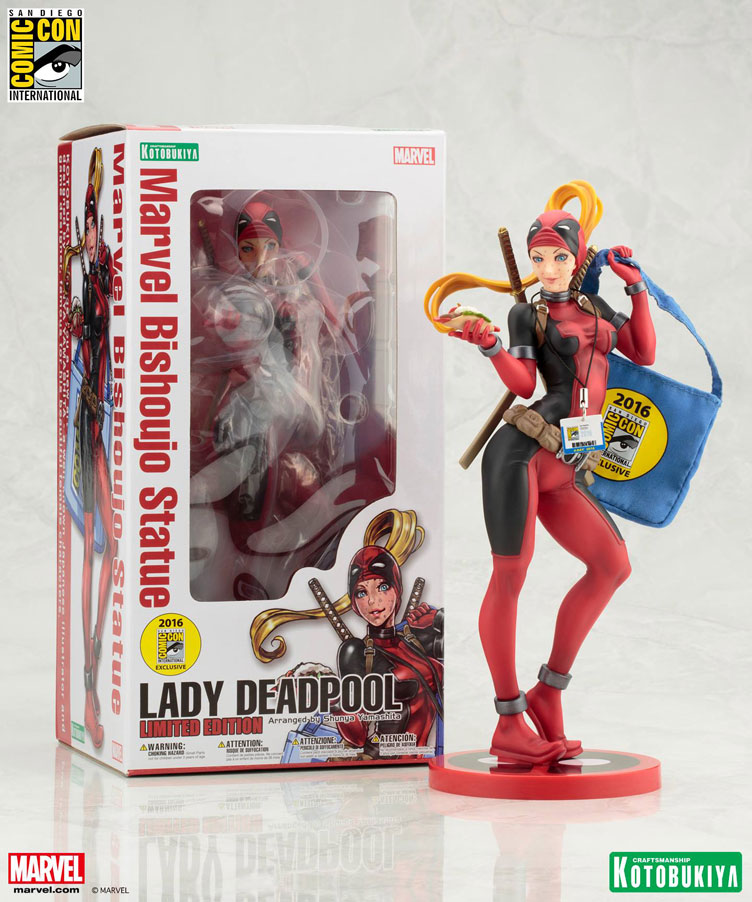 Kotobukiya SDCC 2016 Lady Deadpool ARTFX+ Statue
---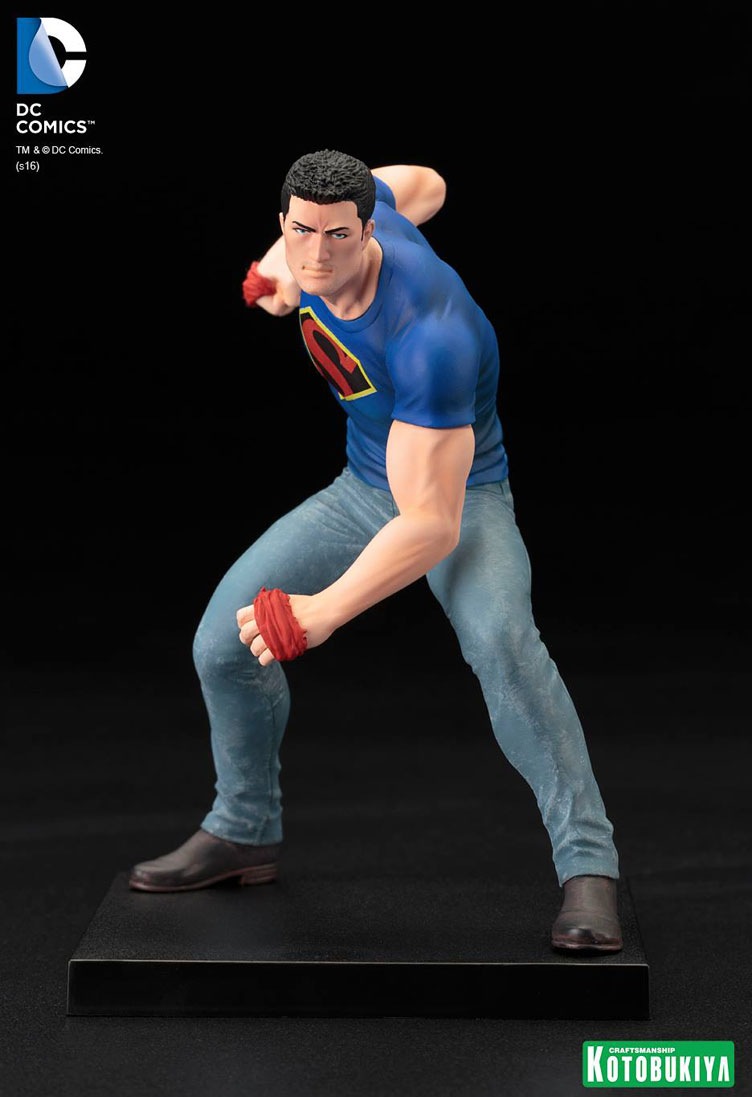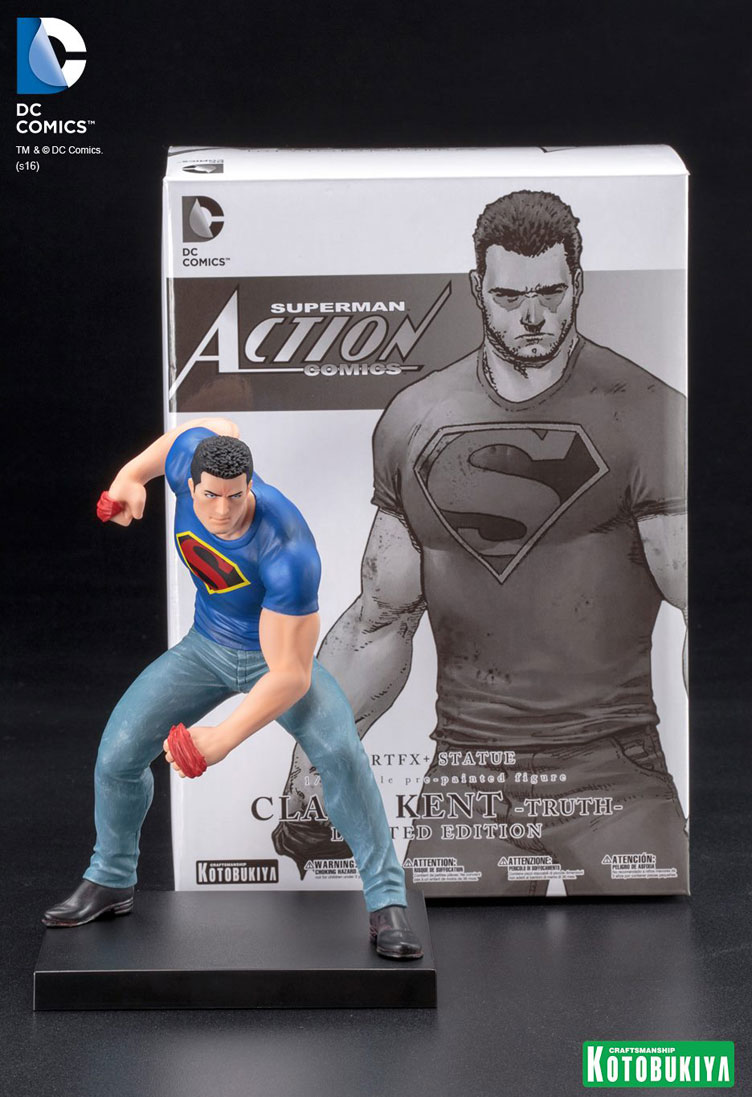 Kotobukiya SDCC 2016 Clark Kent – Truth – ARTFX+ Statue
---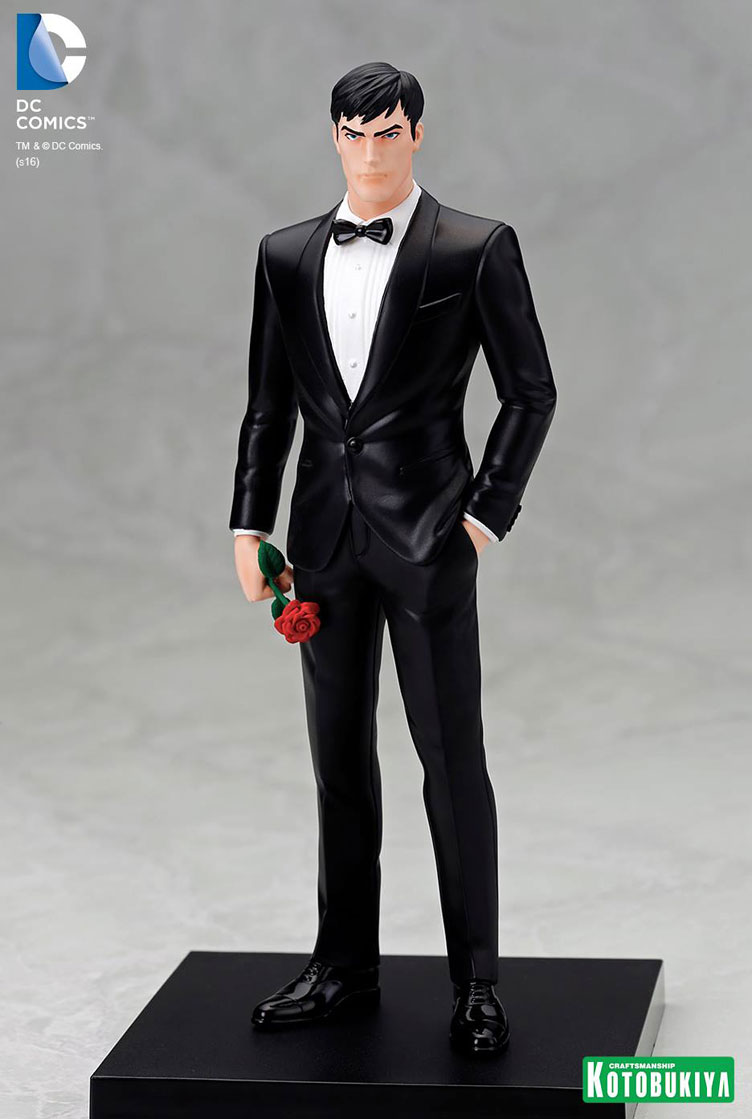 Kotobukiya SDCC 2016 Bruce Wayne ARTFX+ Statue