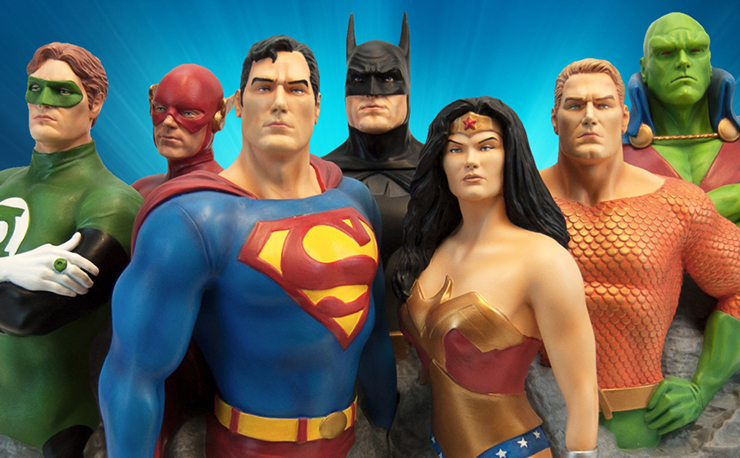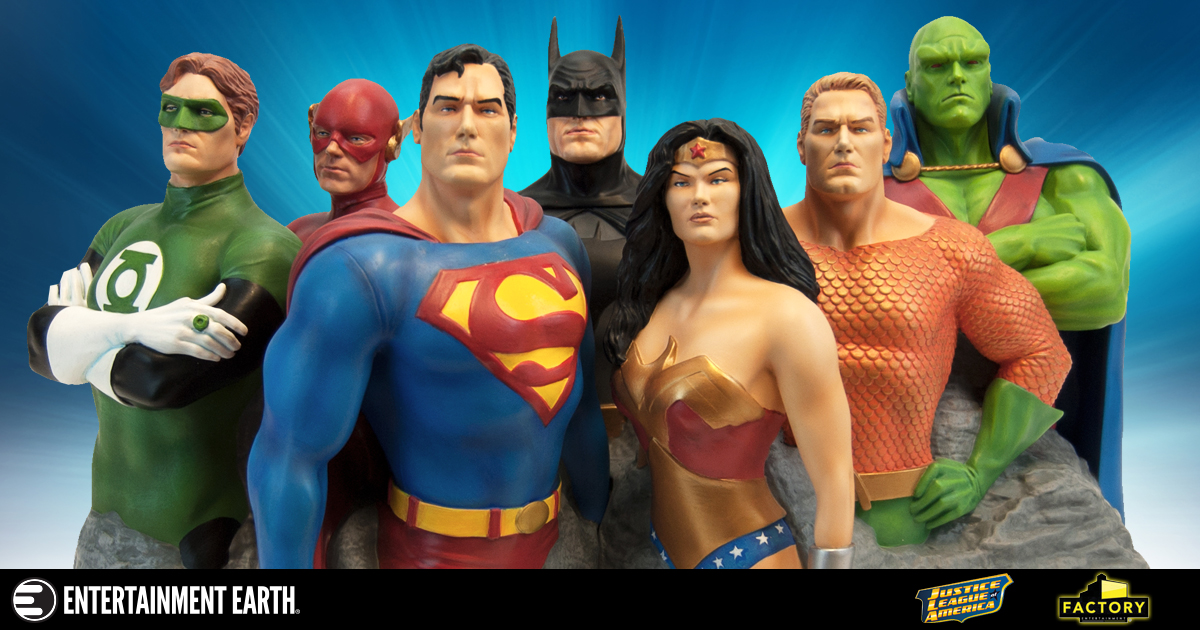 All of geekdom is abuzz with the recent release of the Justice League movie trailer. For good or bad, DC heroes have been at the forefront of a lot of film news recently and while we know the classic costumes won't translate to anything remotely good looking on the big screen, we still love the original costumes. Now Factory Entertainment is giving us the original JLA in all they're glory with this awesome new sculpture.
Designed by comic book art legend Alex Ross, this 10" tall, 22-pound sculpture features the seven original members of the League – Superman, Batman, Wonder Woman, Flash, Aquaman, Green Lantern and Martian Manhunter – standing tall and ready to stop Darkseid or Luthor or anyone else and save the world.
Limited to only 500 pieces and coming with a special lithograph, pre-order at Entertainment Earth right now for only $499.99 and see justice served when it drops in October. And in the meantime you can pick up some of these available Justice League collectibles to satisfy that JLA hunger while you wait.