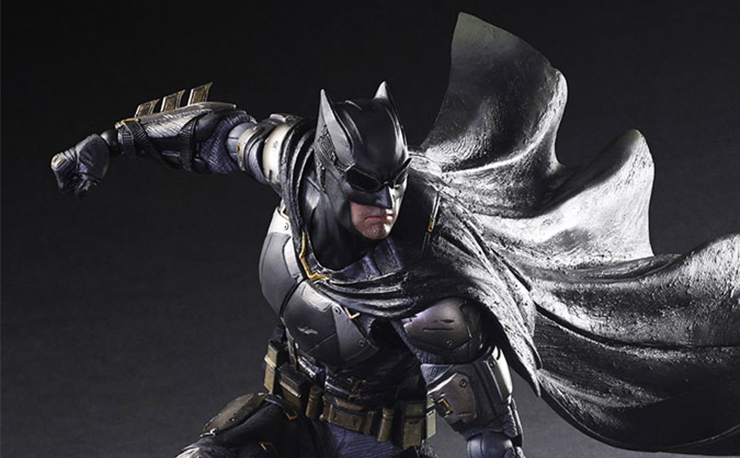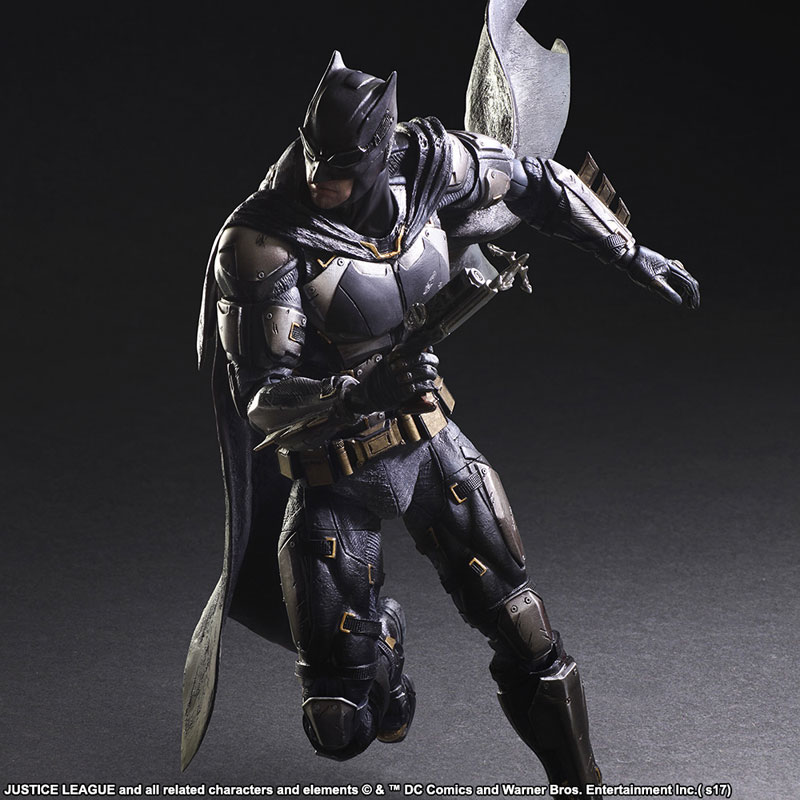 The hype surrounding the upcoming Justice League movie is slowly, but surely, starting to ramp up and DC and Warner Bros. have been pushing their #JoinTheLeague initiative by showing off collectibles based on the characters in the movie. Square-Enix's popular line of Play Arts Kai figures have been creating action figures based on some of pop culture's biggest names, so it comes as no surprise that the first glimpse of their Justice League line is that of DC's most popular hero.
This 10" Batman action figure is based on the tactical suit he, we assume, will be donning during some of Justice League's more intense battle scenes. The figure comes with interchangeable hands, a grapple gun, and a Batarang, as well as an alternate head sculpt that features a pair of goggles that make him look a lot like Nite Owl from Watchmen. This figure also comes with a plastic cape that, much like all his limbs, is fully articulated which can lead to tons of dynamic posing possibilities.
The Tactical Suit Batman is set for an October release, so make sure you come back to AFD for more info and a pre-order link once it becomes available.