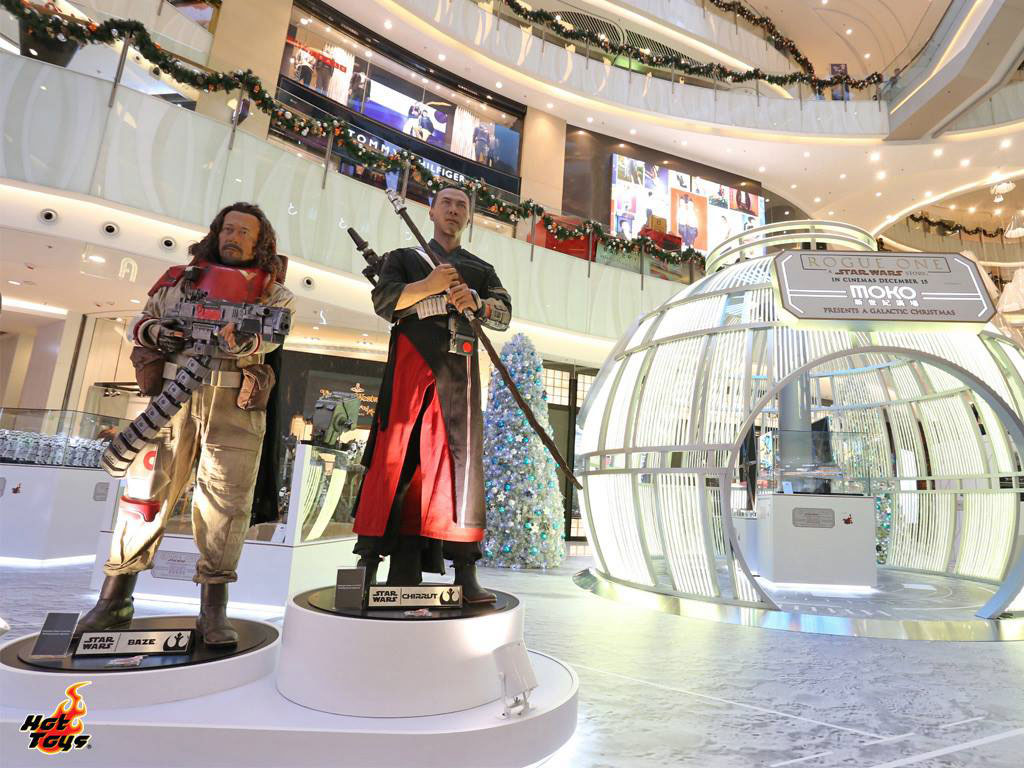 Pulling pics from a pop up event that's taking place in Hong Kong to celebrate the upcoming release of Rogue One: A Star Wars Story, Hot Toys has shared a look at some of the new Star Wars Rogue One Sixth Scale Figures and other related collectibles that are coming soon.
Featured in the shots shown here are key characters from the film including Darth Vader, Stormtroopers, Scarif Stormtroopers, Chirrut Imwe, Baze Malbus, Jyn Erso, K-2SO and a few other figures, as well as Star Wars vehicles that are all currently on display at the Star Wars-themed Hot Toys Pop-up Store at MOKO in Hong Kong.
Scroll down to scope out some of the shots from the event courtesy of Hot Toys below.