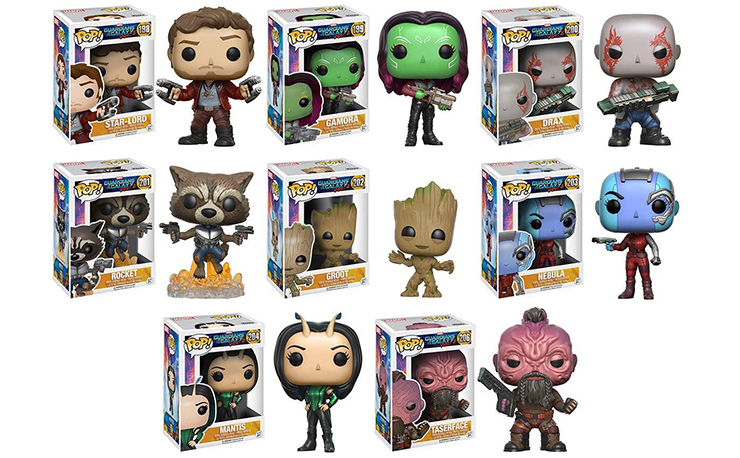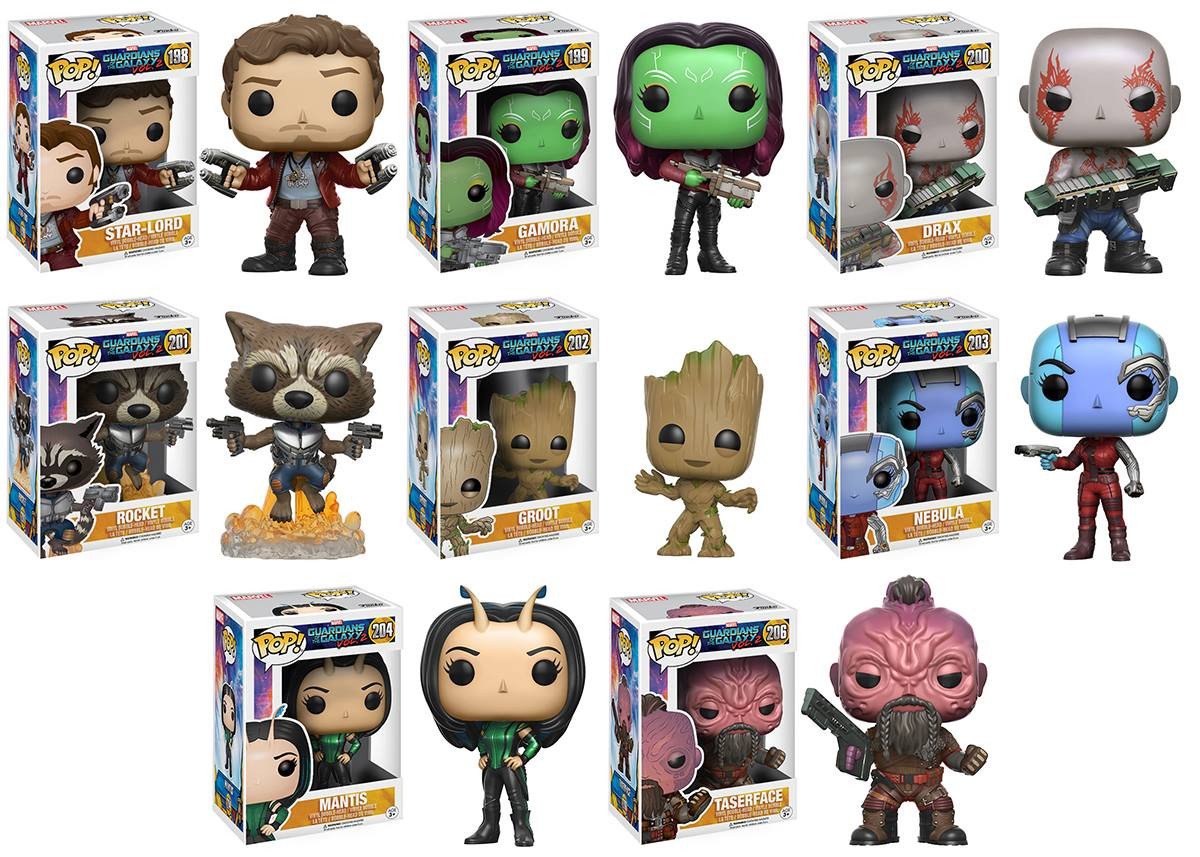 Every day that passes means we're getting closer to May, which means Guardians of the Galaxy Vol. 2 finally soars into theaters. It's been three years since the first film took everybody by surprise and became a worldwide phenomenon. So with excitement at an all-time high, it's time for Funko to release POP!s for everyone's favorite Guardians characters.
Featuring POP!s of old favorites Star-Lord (with a masked Chase figure to find), Gamora, Nebula, Rocket, Drax and, of course, Baby Groot, these vinyl bobble-heads feature the team in their new looks from the upcoming second movie. In addition to all your favs, Funko has POP!s for new characters Mantis, Ego and some dude named Taserface.
Check out the full range below that's now available for pre-order at Entertainment Earth.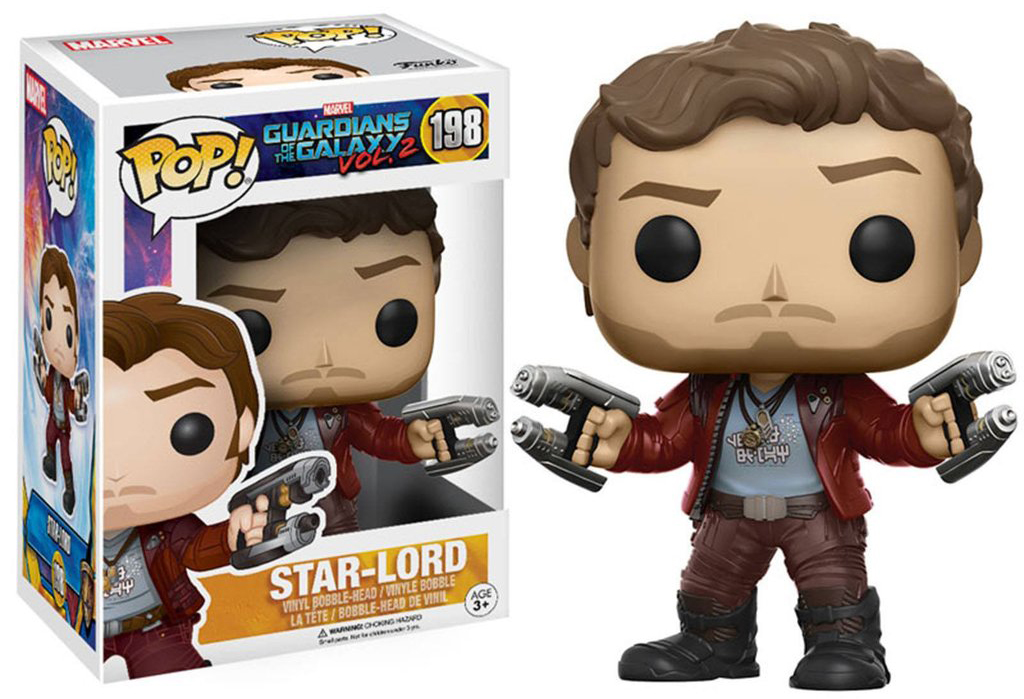 Guardians of the Galaxy Vol.2 Star-Lord POP! Vinyl  – Buy Now
---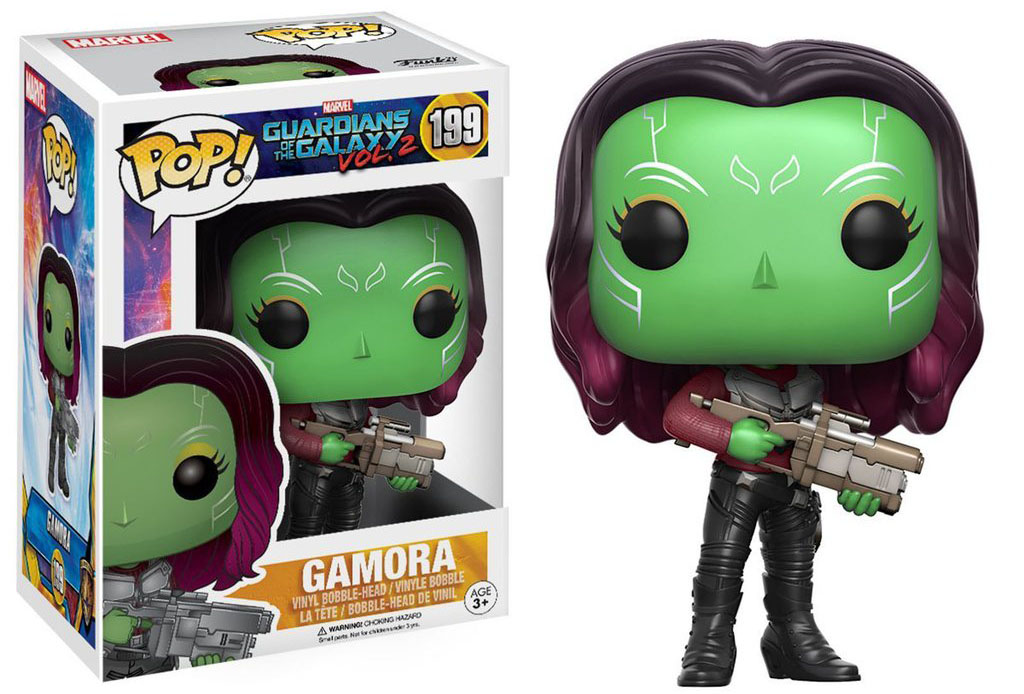 Guardians of the Galaxy Vol.2 Gamora POP! Vinyl – Buy Now
---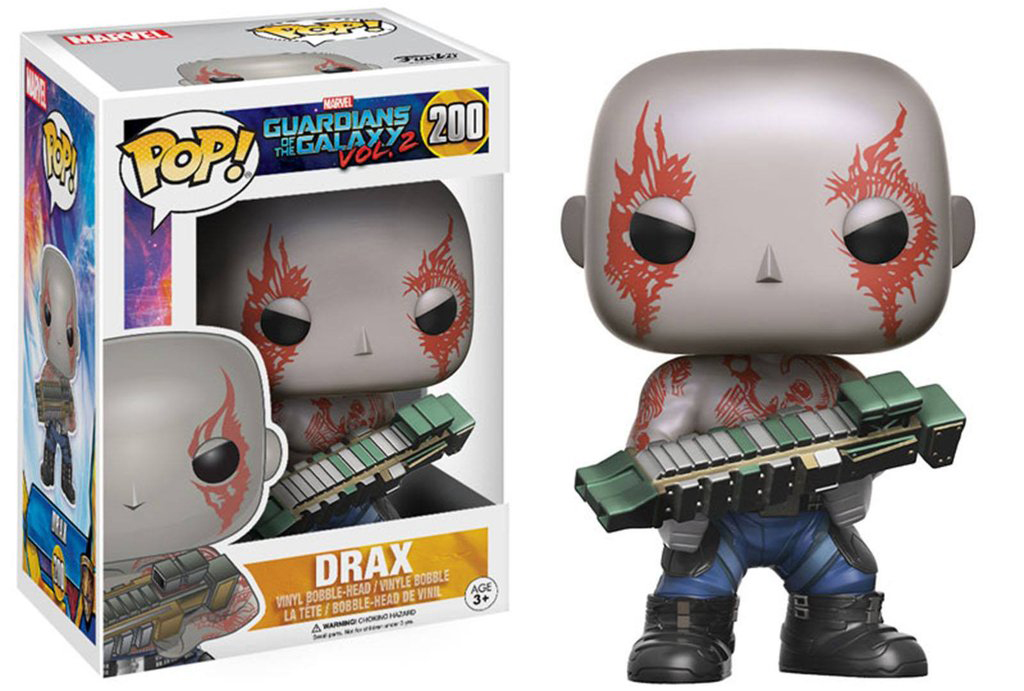 Guardians of the Galaxy Vol.2 Drax POP! Vinyl – Buy Now
---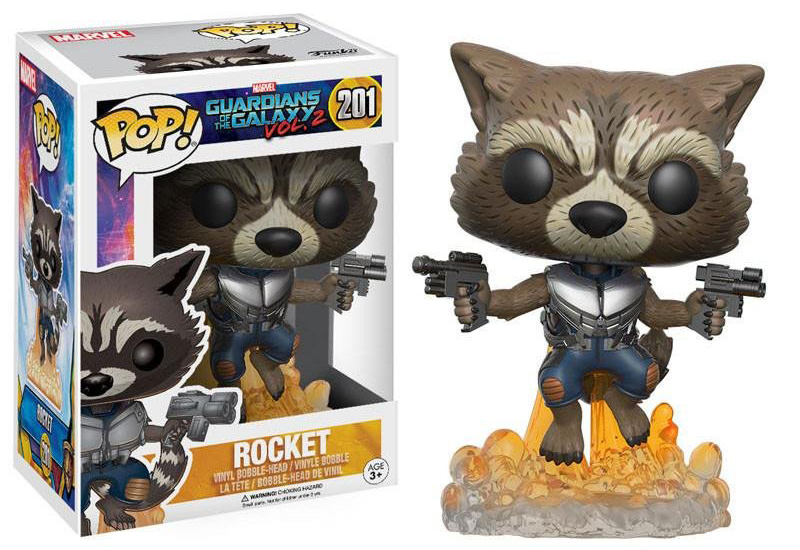 Guardians of the Galaxy Vol.2 Rocket POP! Vinyl – Buy Now
---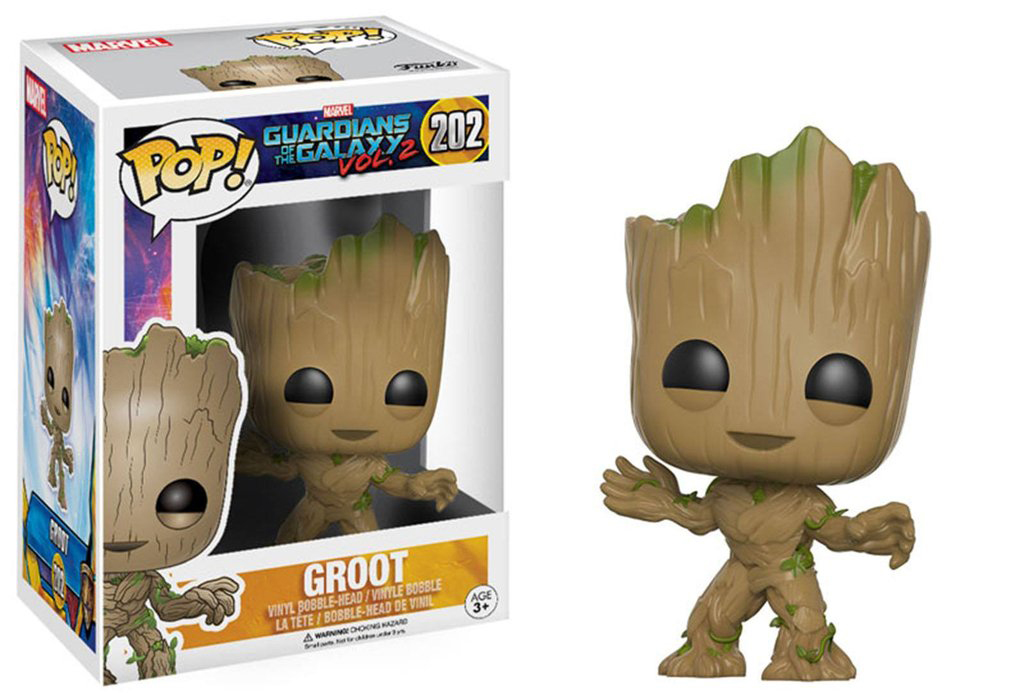 Guardians of the Galaxy Vol.2 Groot POP! Vinyl – Buy Now
---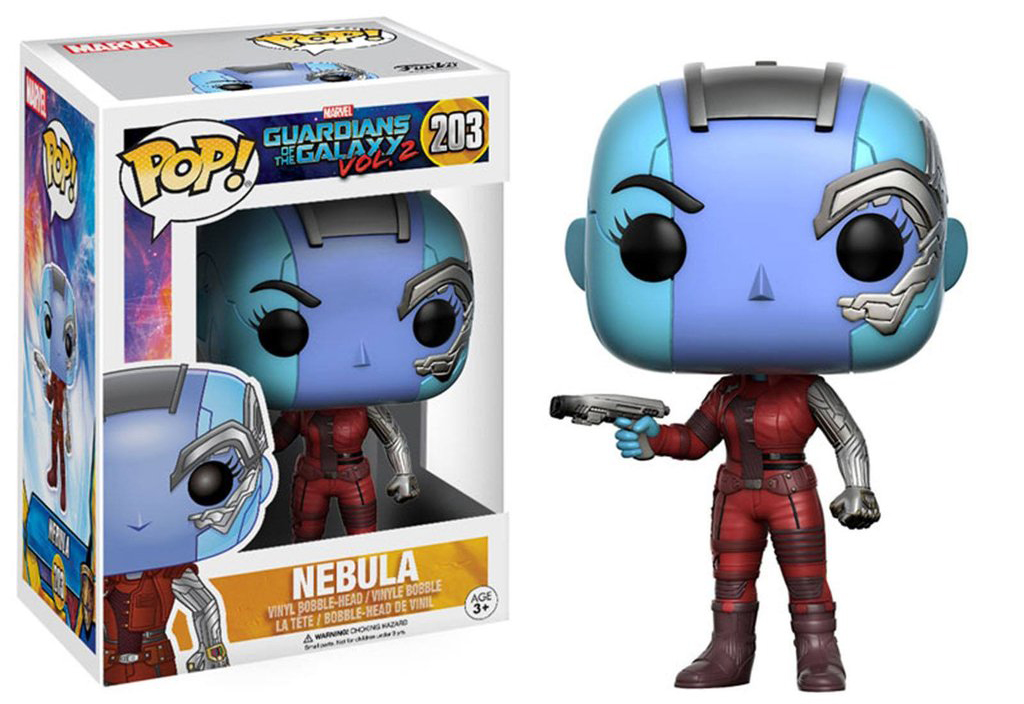 Guardians of the Galaxy Vol.2 Nebula POP! Viny – Buy Now
---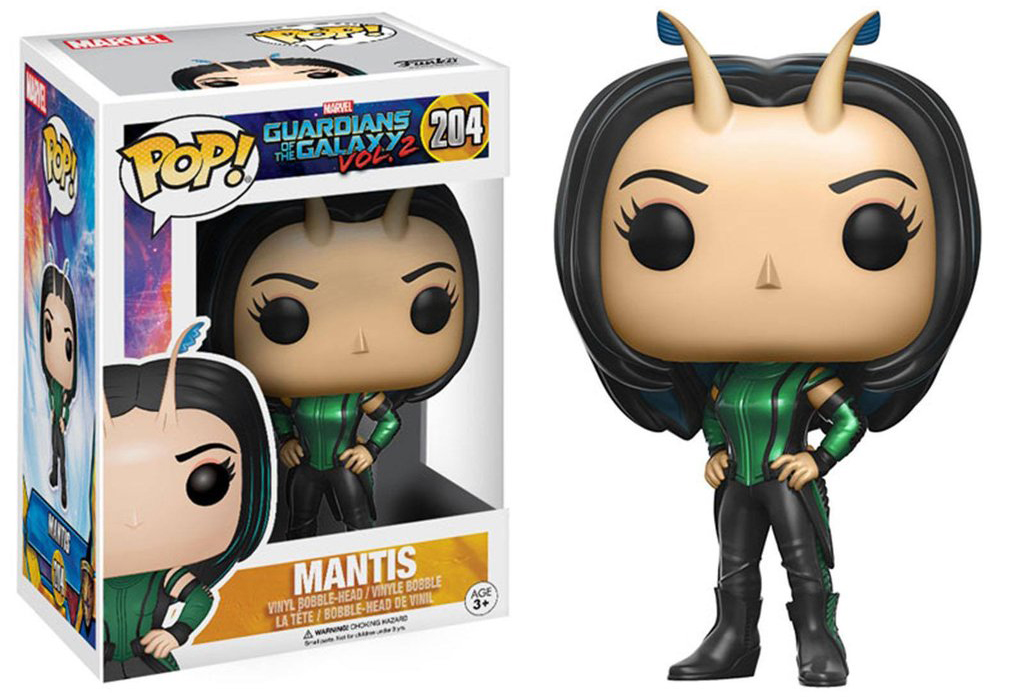 Guardians of the Galaxy Vol.2 Mantis POP! Vinyl – Buy Now
---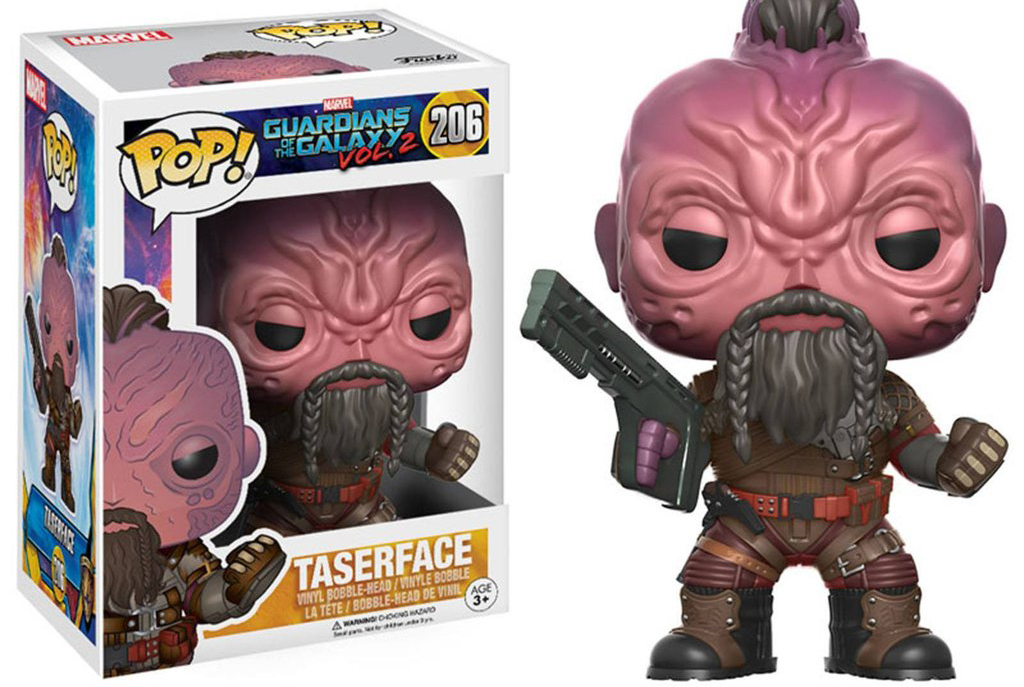 Guardians of the Galaxy Vol.2 Taserface POP! Vinyl – Buy Now
---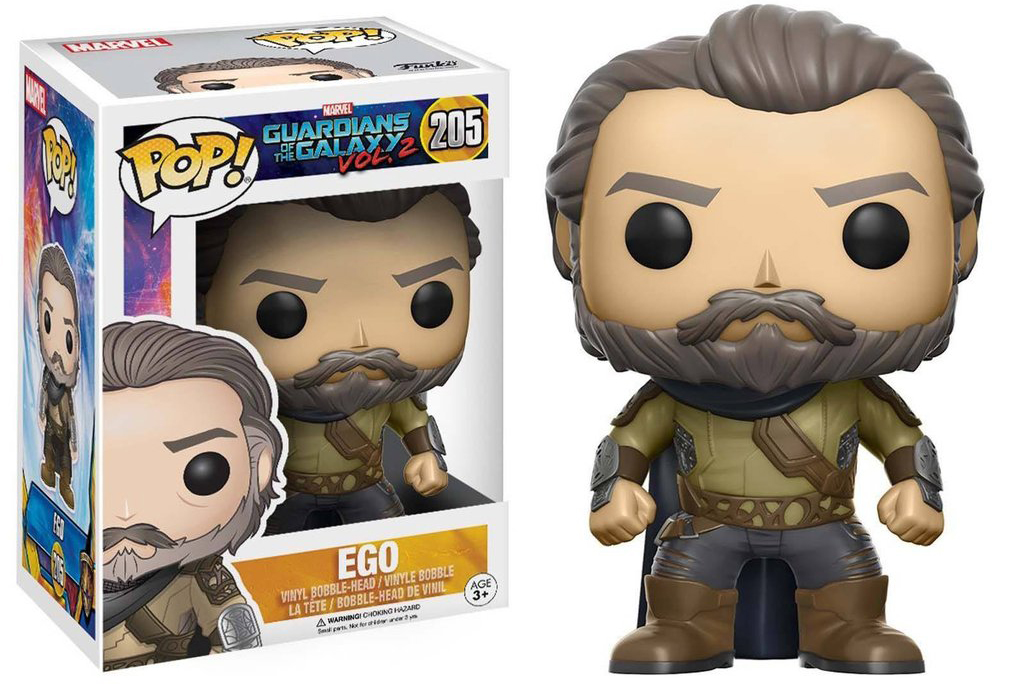 Guardians of the Galaxy Vol.2 Ego POP! Vinyl – Buy Now