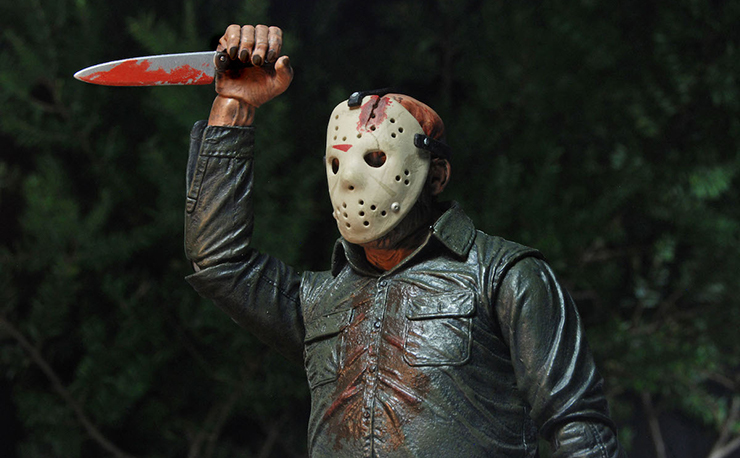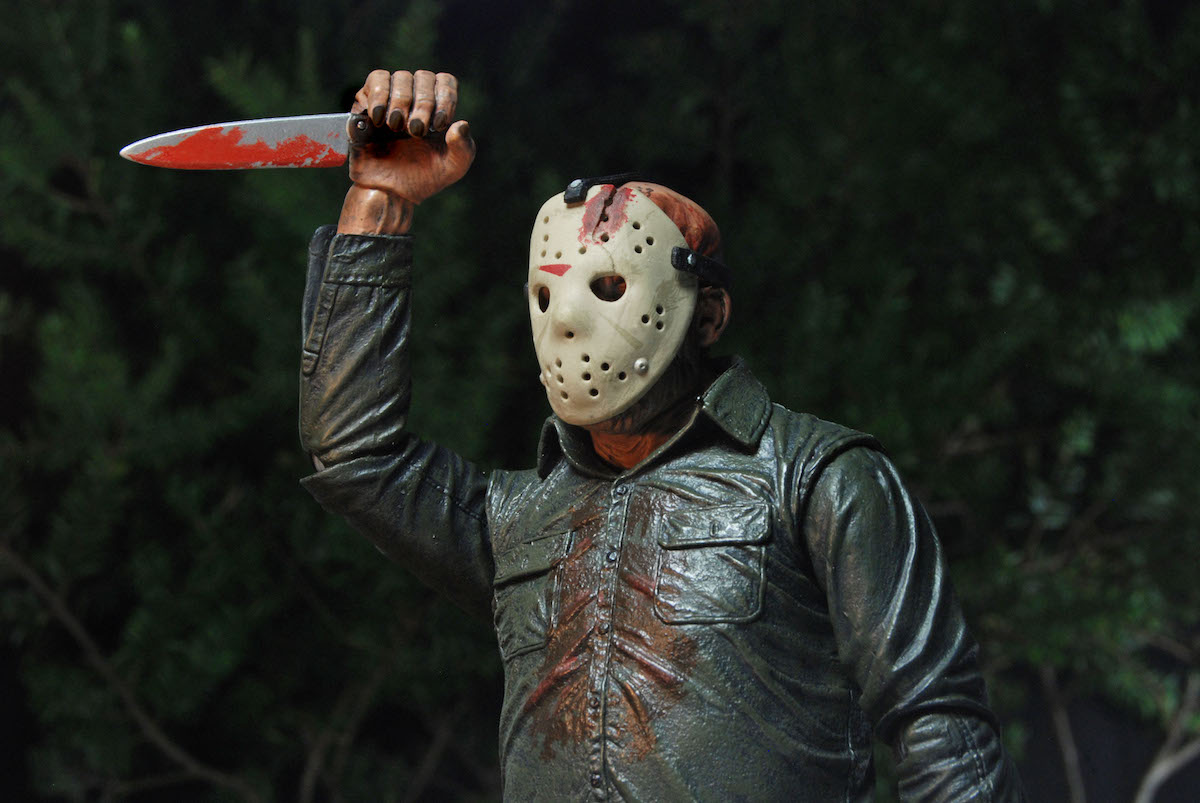 Representing his look in Friday the 13th Part 4: The Final Chapter (not really the final chapter btw), NECA has taken their Jason Voorhees action figure and upgraded him to "Ultimate" status with a terrifying new look, some new bloodstained accessories and even new killer-looking packaging.
This 7" scale figure features 25 points of articulation and is fully loaded with extra accessories such as two swappable horrifyingly detailed faces, two masks, a tombstone in recognition to his poor dead mom and a flurry of killing tools that include a hacksaw, cleaver and machete. To top things off, the package features the movie's original one-sheet poster so it looks just as cool, or maybe even cooler, inside the box.
Set to release in June of this year, you can pre-order the Friday the 13th: The Final Chapter Ultimate Jason Action Figure by NECA now at Entertainment Earth.