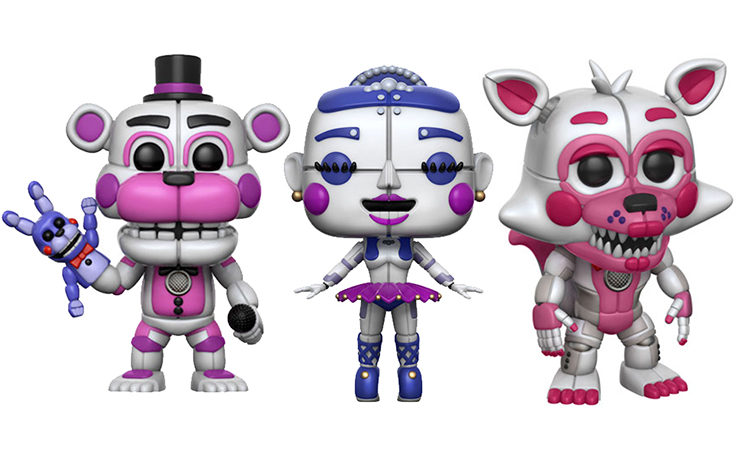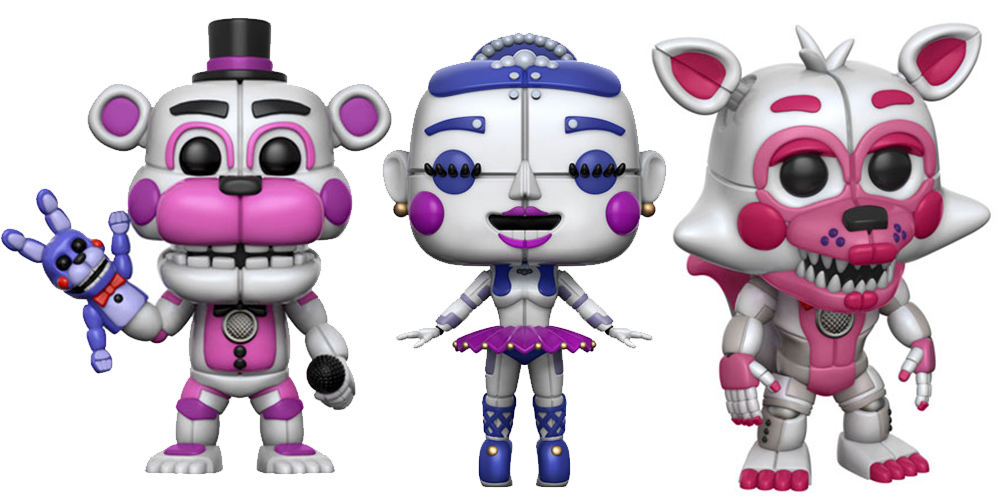 Popular horror video game franchise, Five Nights at Freddy's continues to be a pop culture phenomenon around the world. The latest game in the series, Sister Location, came out last October and quickly became one of the most popular amongst the game's diehard fans. Funko has already started releasing POP!s and action figures based on the franchise, and now they're bringing their creative flair to the Sister Location game with these new collectibles.
Featuring POP! vinyl figures of Circus Baby, Funtime Freddy, Ballora, and Funtime Foxy, these POP!s are equally cute as they are creepy, which is just what Five Nights fans are looking for. While searching for these vinyls, make sure to keep an eye out for Chase editions of both Funtime Freddy and Ballora. Also coming soon, Funko has 8" plush editions of Funtime Freddy, Ballora, Funtime Foxy, Ennard, and Baby.
The POP!s are set to ship this October (just in time for Halloween), and the plushes ship this August. Click the links below and head to Entertainment Earth to pre-order these creepy collectibles today.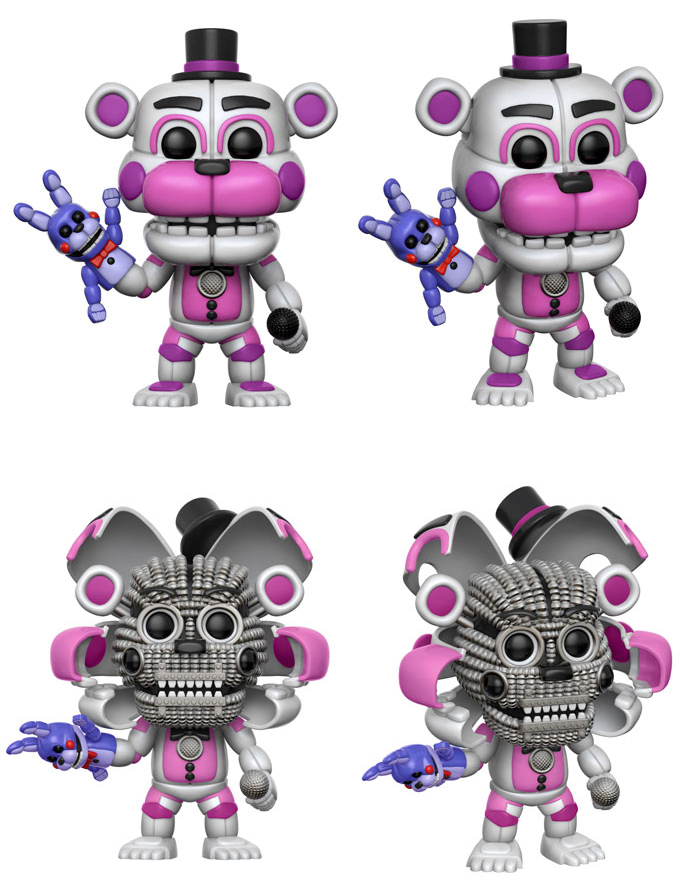 Five Nights at Freddy's Sister Location Funtime Freddy Pop! Vinyl Figure – BUY NOW
---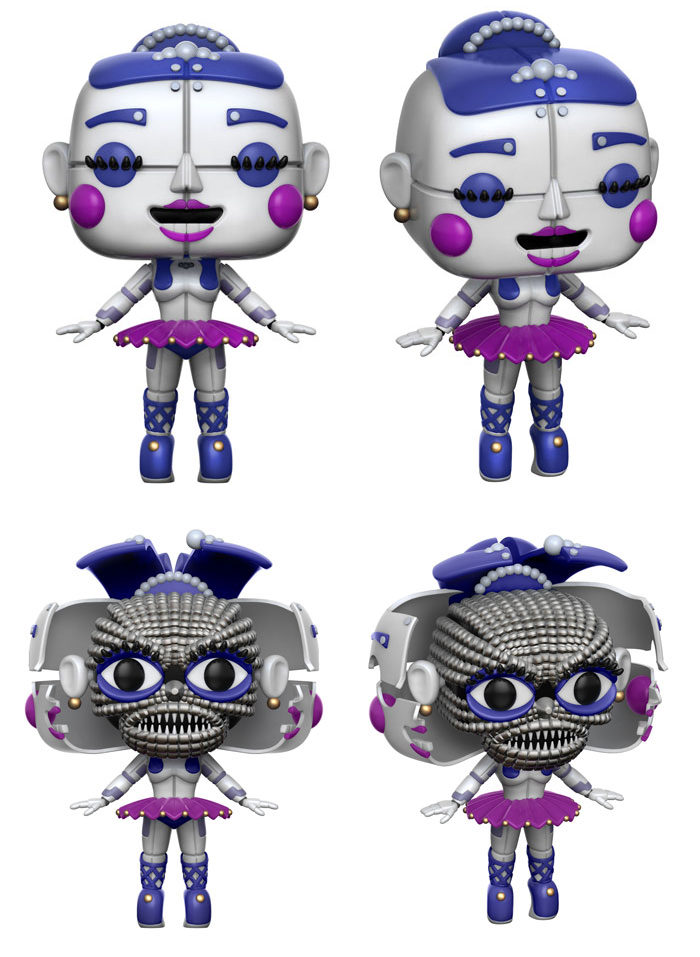 Five Nights at Freddy's Sister Location Ballora Pop! Vinyl Figure – BUY NOW
---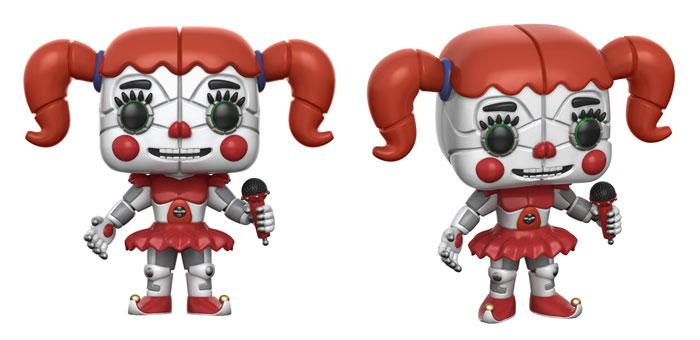 Five Nights at Freddy's Sister Location Baby Pop! Vinyl Figure – BUY NOW
---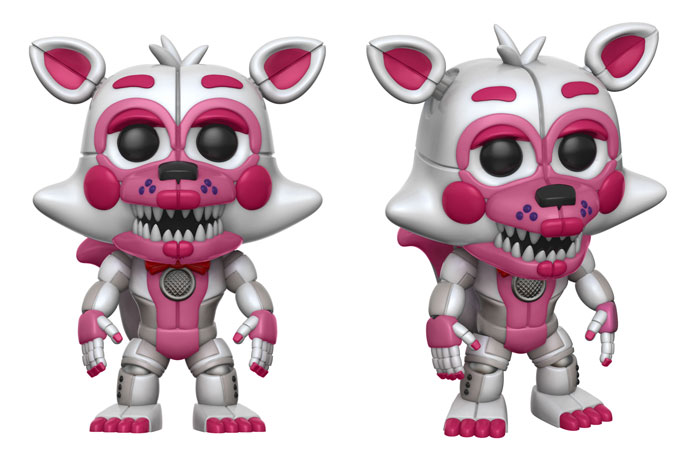 Five Nights at Freddy's Sister Location Funtime Foxy Pop! Vinyl Figure – BUY NOW
---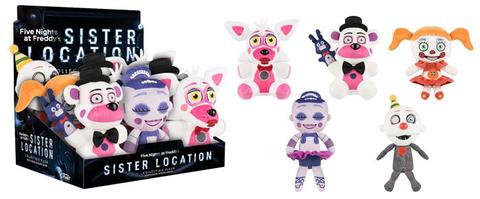 Five Nights at Freddy's Sister Location 8-Inch Plush Case – BUY NOW