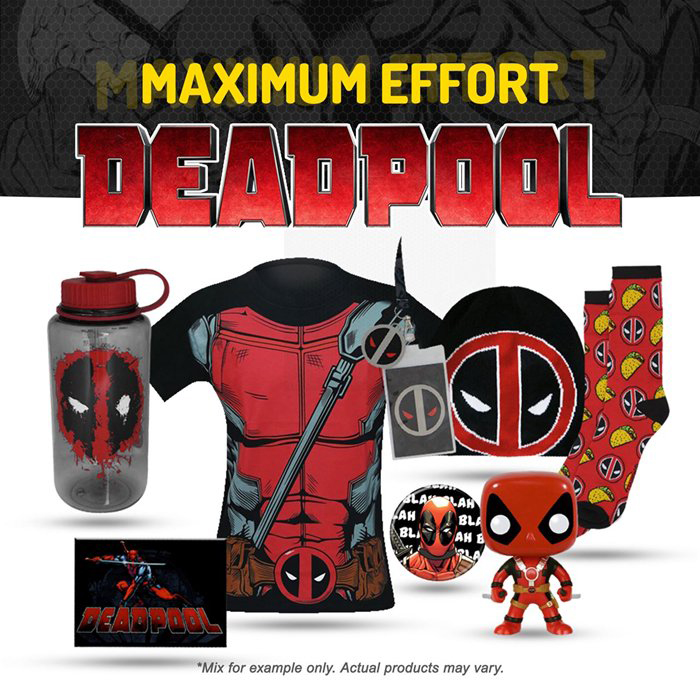 Nothing beats getting a mystery box in the mail, especially when it's stuffed full of cool collectibles involving your favorite Marvel characters. And with Deadpool 2 about to hit movie theatres, SuperHeroStuff has stepped up with this Deadpool Maximum Effort Limited Edition HeroBox including some pretty neat collectible figures, clothing styles and other items based on Marvel's Merc with a Mouth.
Available in two editions, the "Fan" and the "Collectors", the Wade Wilson HeroBox by SuperHeroStuff features a total product value greater than the actual purchase price, so you're getting all kinds of bang for your buck, jam-packed with limited edition Deadpool merchandise that you most likely don't want to miss out on. But keep in mind, these mystery boxes are limited edition, so if you miss out, you lose out.
The box begins shipping mid-May, so check out both options below and get your order in before they're gone for good. You can also shop tons of other Deadpool gear from SuperHeroStuff here.
Deadpool Maximum Effort Limited Edition HeroBox