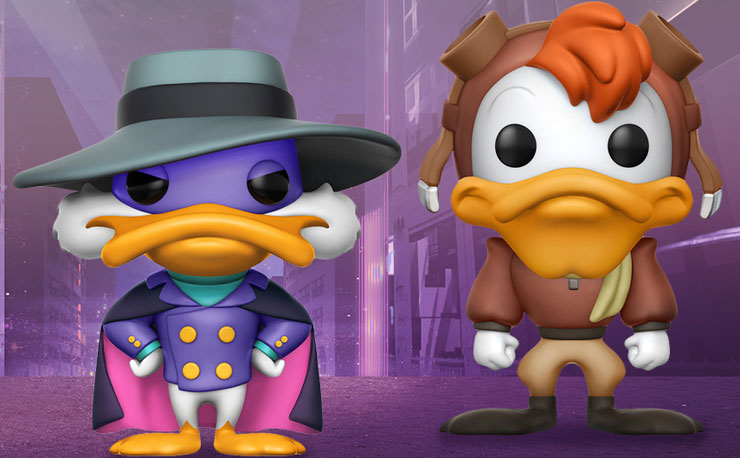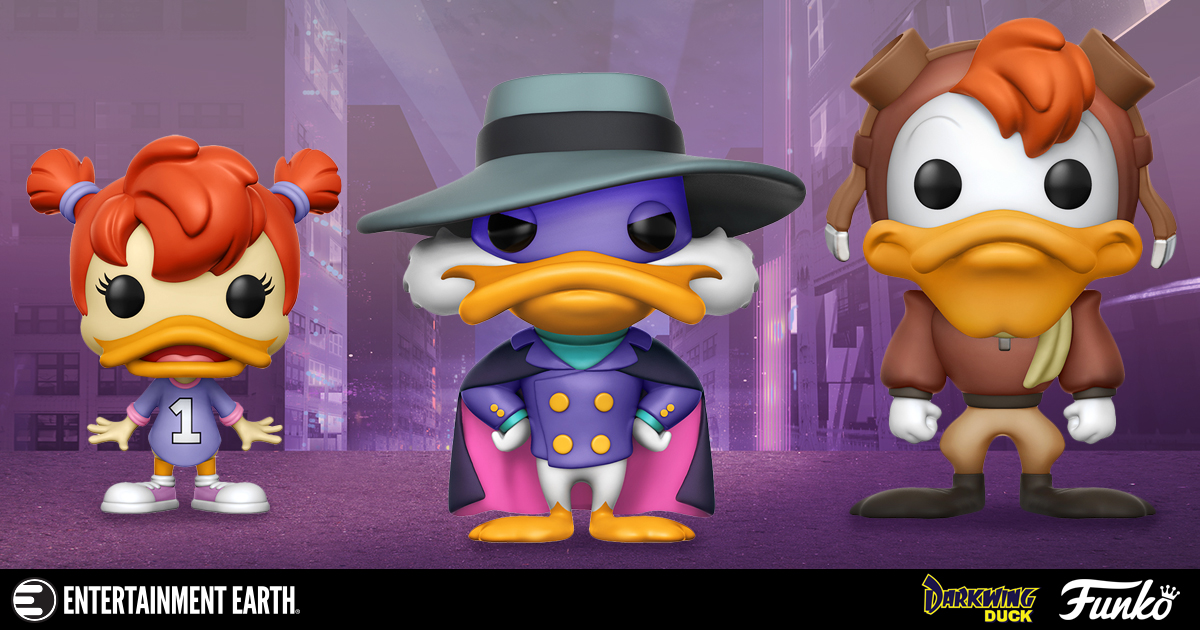 If you were a child of the '90s and a superhero fan, you no doubt were a fan of Disney's Darkwing Duck. As much as we would love for a revival of the show, we also know how much damage it could possibly do to our fondness of the show, but with the recent remaster of the video game fresh in our minds, Funko has also revealed a new line of POP!s based on three of the main characters.
The first wave, which we hope is the start of many, features "The Terror That Flaps in the Night" himself, Darkwing Duck, his rambunctious daughter Gosalyn Mallard, and his trusted sidekick Launchpad McQuack.
Coming in July of this year, you can pre-order all three by clicking on the links below as you wait for the next wave, which will hopefully feature some of his rogues gallery.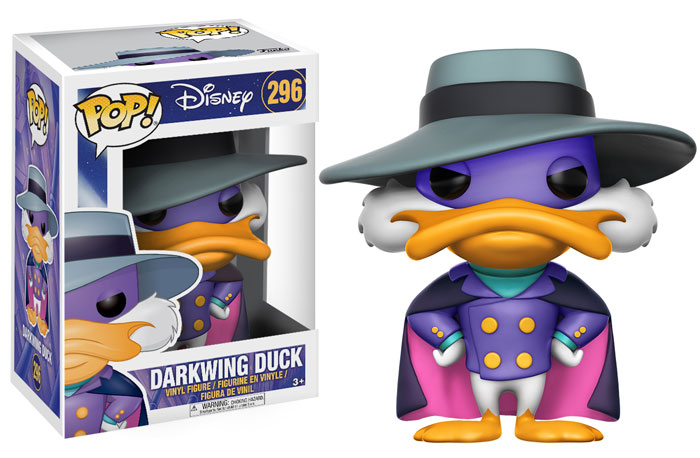 Darkwing Duck Pop! Vinyl Figure – BUY NOW
---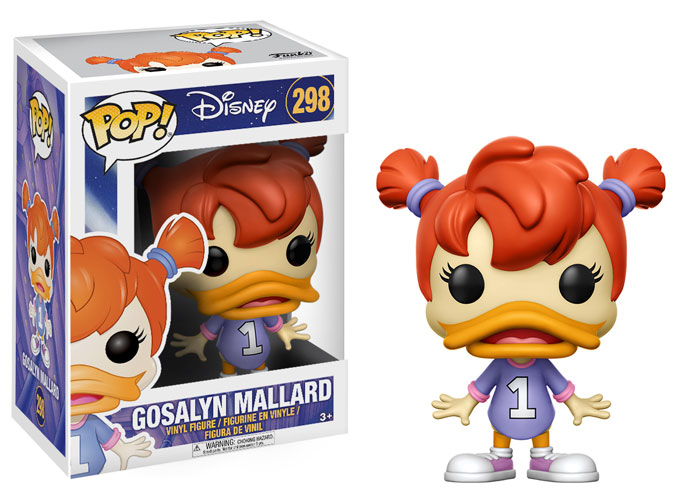 Darkwing Duck Gosalyn Mallard Pop! Vinyl Figure – BUY NOW
---
Darkwing Duck Launchpad McQuack Pop! Vinyl Figure – BUY NOW