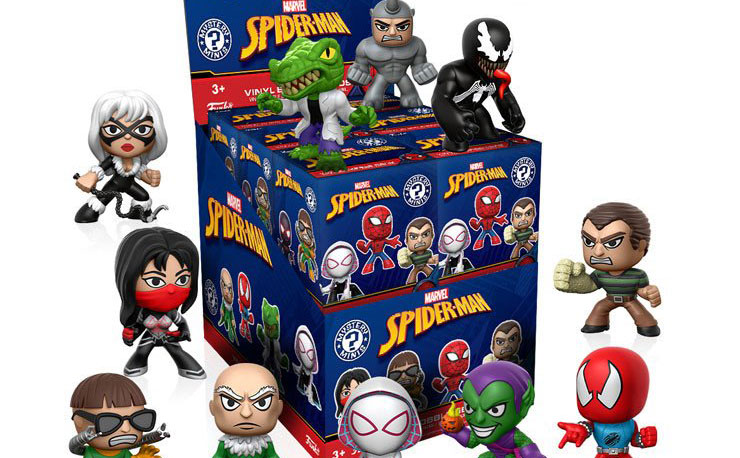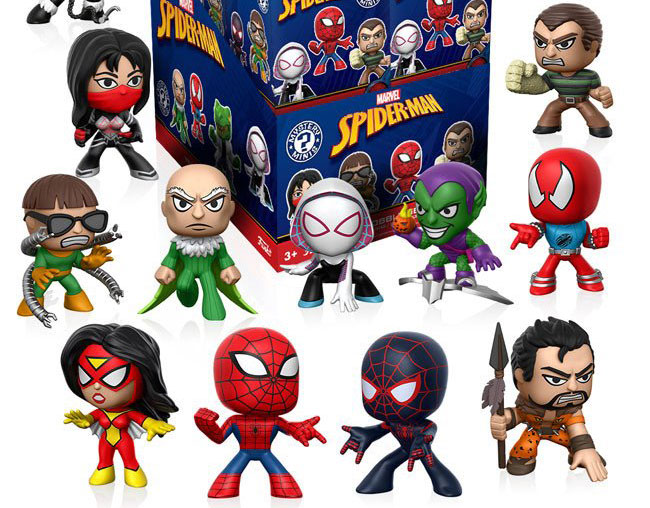 With Spider-Man: Homecoming on the horizon and tons of new toys coming out, Funko is bringing it back to Spidey's beginnings with these Classic Spider-Man Mystery Mini Figures.
Featuring a fun twist to all of the classic Spider-Man characters including heroes and villains, included are 2 1/2-inch tall versions of Spider-Man, Spider-Gwen, Black Cat, Venom, Vulture, Doctor Octopus, Green Goblin, Kraven the Hunter, Rhino, Sandman, Spider-Woman, Silk, Scarlet Spider and Ultimate Spider-Man.
Considering they're blind boxed (hence the Mystery Minis title), you can try your luck and snag some random 4-packs and hope to get your favorites, or go full force and grab a full display case which includes 12 individually packaged mini figures (your best bet at nabbing the complete collection).
These Classic Spider-Man Mystery Minis are coming in June but available for pre-order here.