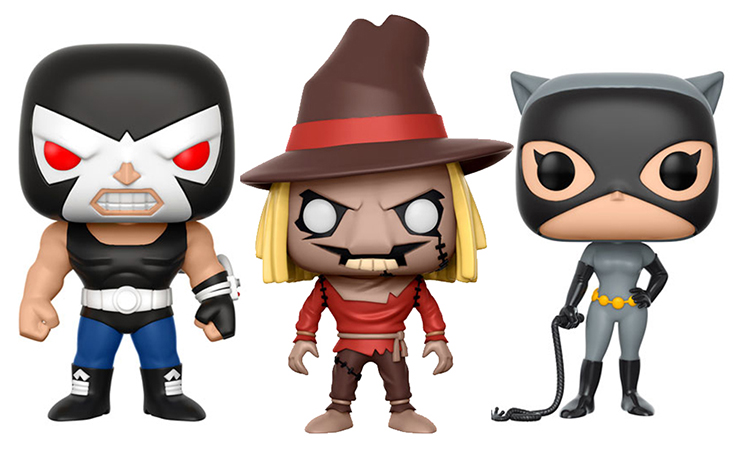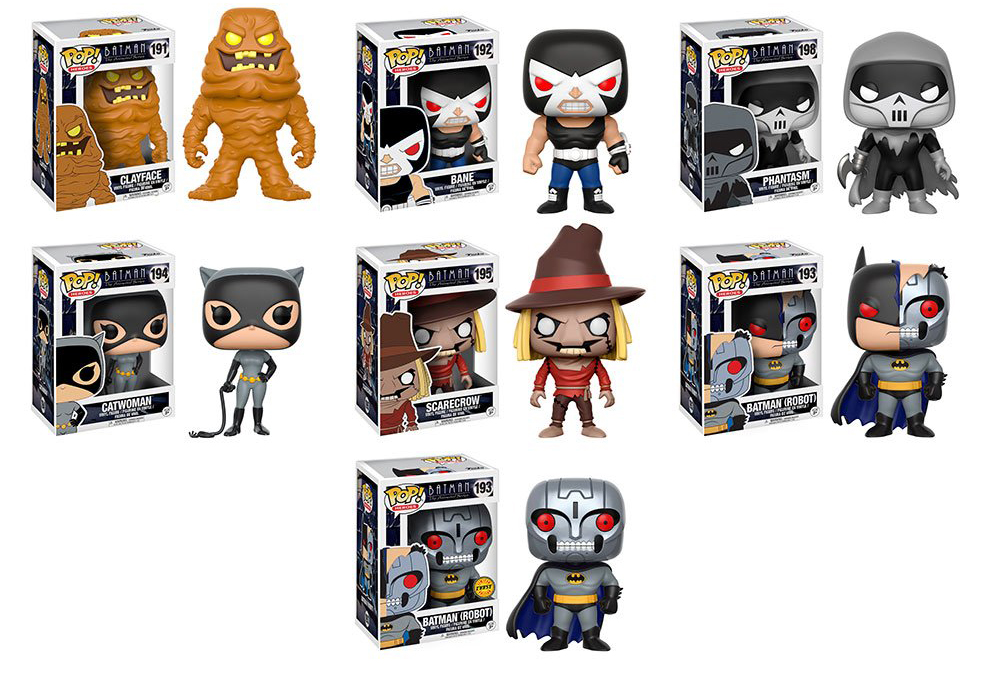 In some ways, the animated adventures of Batman from the early '90s served as a pre-cursor for the more adult feel of DC's cinematic efforts, making it both a blessing and a bit of a curse. Either way, the influence it left behind is everlasting as it brought us the likes of Harley Quinn and the incredible Justice League animated series. Funko has already released their first wave of POP!s paying tribute to the groundbreaking series and for the second wave, they've gone rogue.
Featuring a collection of some of Batman's most dangerous villains including Catwoman, Scarecrow, Bane, Clayface and the Phantasm who, if you don't remember, was the villain in the 1993 animated movie Batman: Mask of the Phantasm. The final figure in the wave is the robot clone of Batman, taken straight from the "Heart of Steel" episodes in which Batman took on a supercomputer that was trying to replace the city's residents with robot clones of themselves, meaning it was just another day in Gotham City.
Set to ship in August, click the links below to pre-order your favorites and cross your fingers you get the special Chase version of the Robot Batman that comes with full robot head.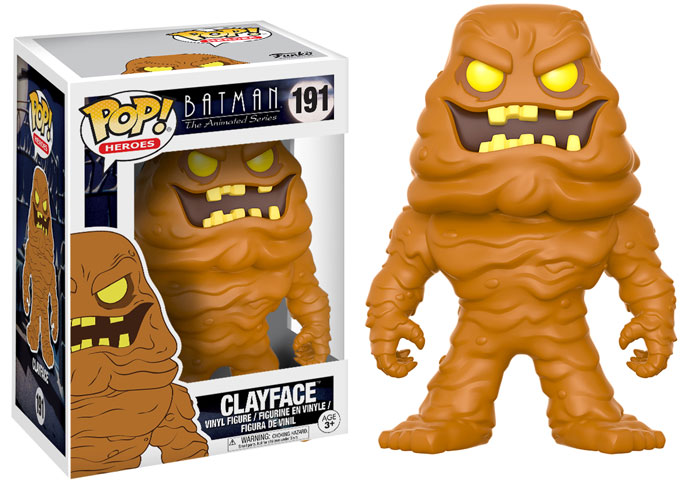 Batman: The Animated Series Clayface Pop! Vinyl Figure – BUY NOW
---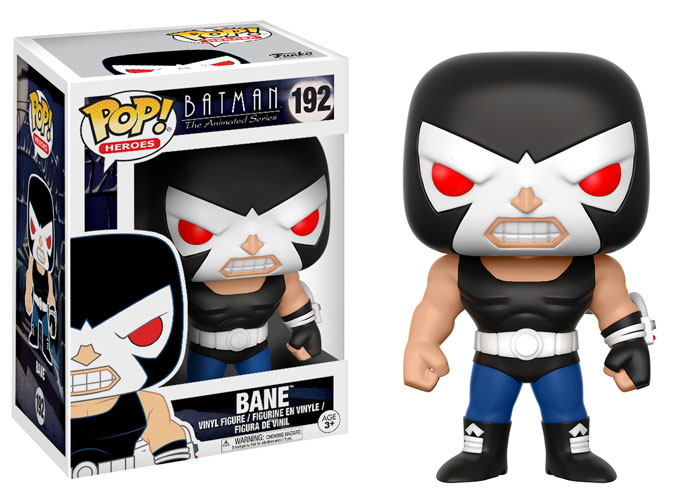 Batman: The Animated Series Bane Pop! Vinyl Figure – BUY NOW
---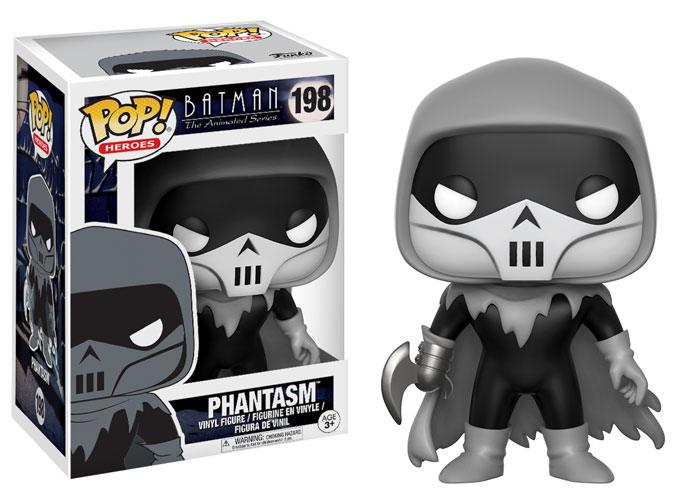 Batman: The Animated Series Phantasm Pop! Vinyl Figure – BUY NOW
---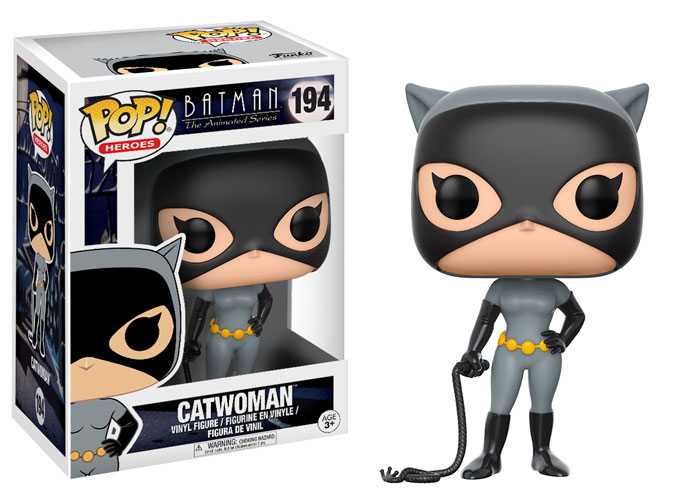 Batman: The Animated Series Catwoman Pop! Vinyl Figure – BUY NOW
---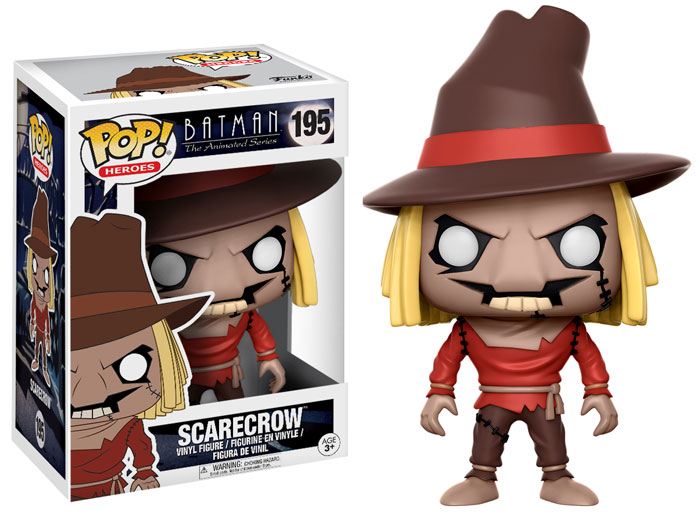 Batman: The Animated Series Scarecrow Pop! Vinyl Figure – BUY NOW
---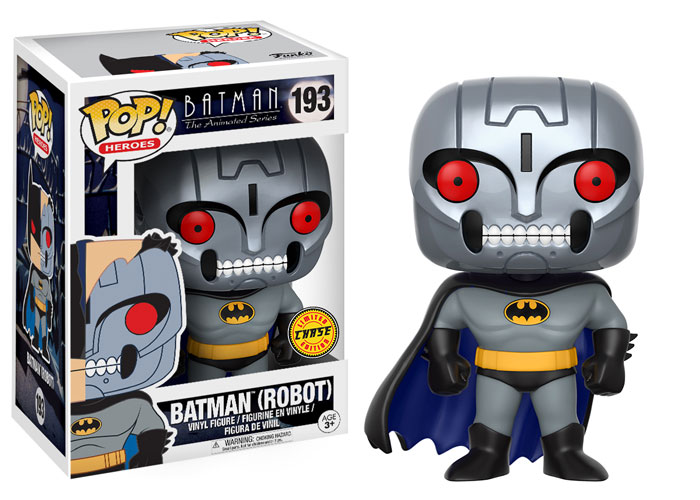 Batman: The Animated Series Robot Bat Pop! Vinyl Figure – BUY NOW