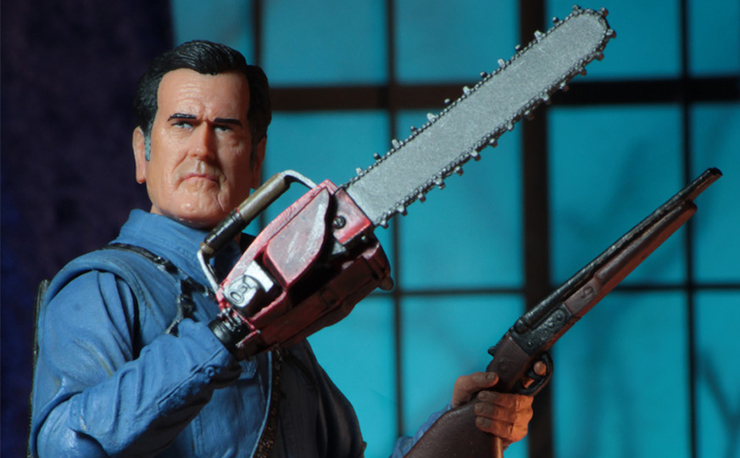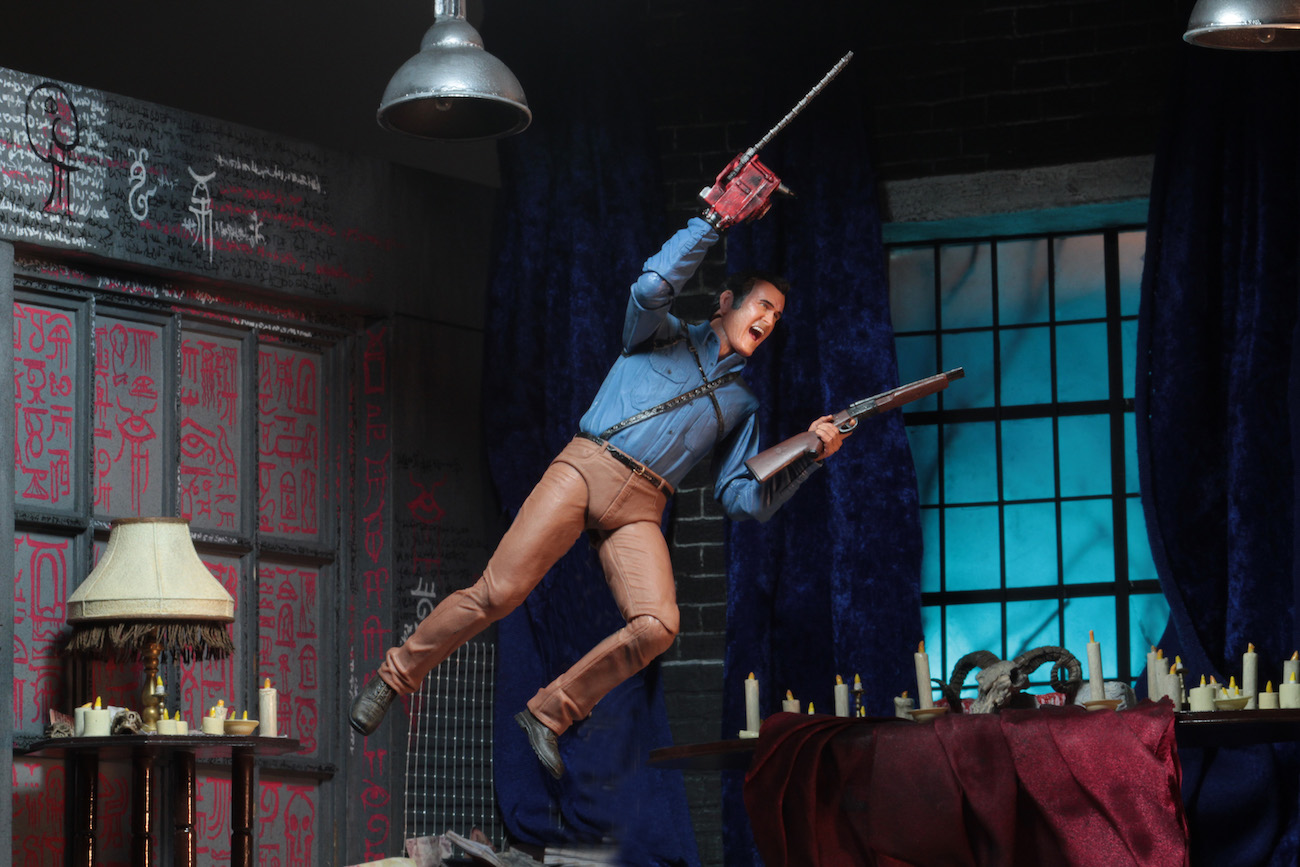 The Ash vs Evil Dead show on Starz has become a hit among hardcore Evil Dead fans and non-fans alike. In all honesty, an Evil Dead series probably shouldn't have worked and it shouldn't have been as loved by fans as it is, but Bruce Campbell's charm is so undeniable that the series is coming back for a third season. The folks at NECA must be Evil Dead fans, because they just released the ultimate Ash action figure that every horror movie must own.
This 7" scale figure includes a mind-blowing head sculpt that perfectly depicts the likeness of actor Bruce Campbell and features four alternate faces (with some amazing facial reaction detailing), chainsaw, mechanical and wood hands, a hand stump, a shotgun (or boomstick) that can be put in his hand or strapped to his back, and a photo of his car.
Set for a September release, click here to go to Entertainment Earth and pre-order this epic Evil Dead Ash 7-inch action figure by NECA right now.