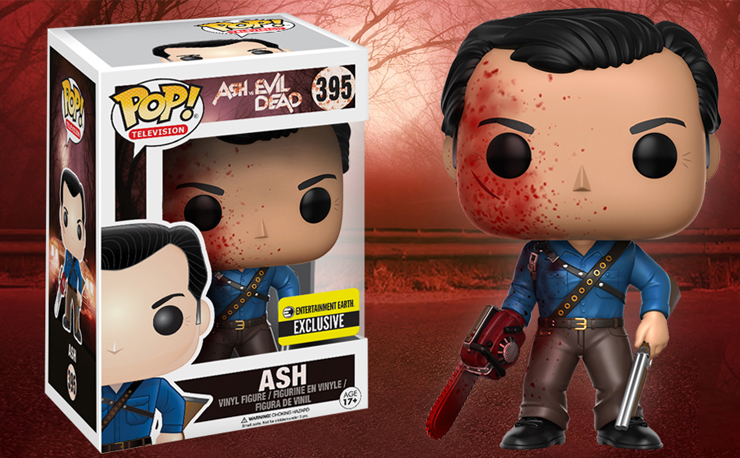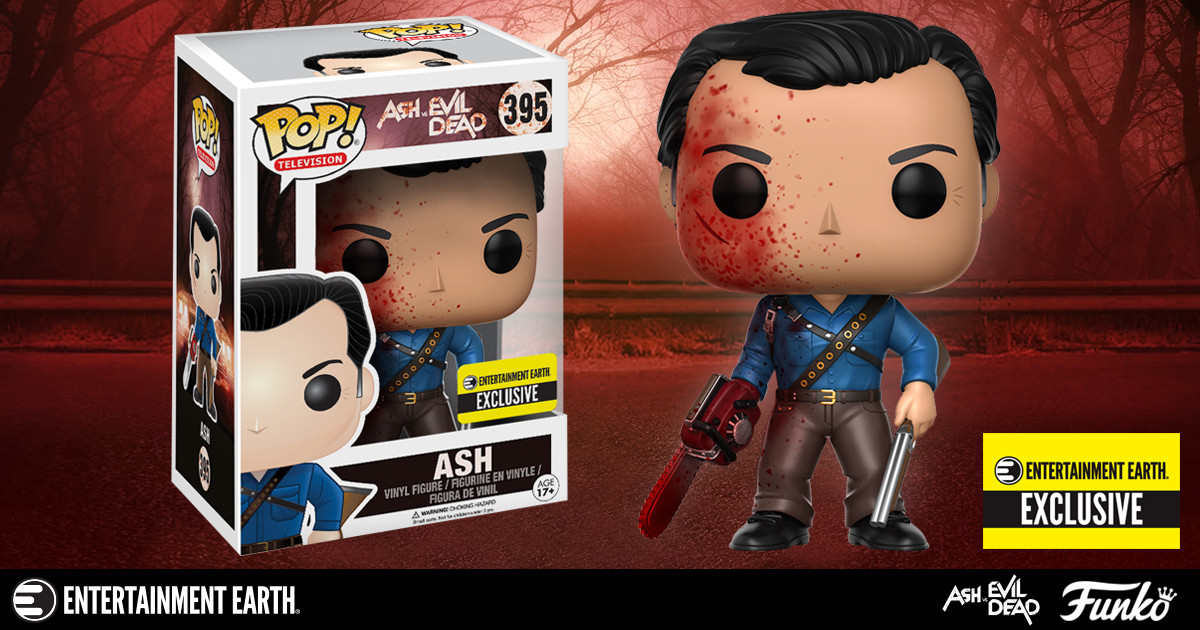 Any horror, or film fan for that matter, knows and loves the Evil Dead series of movies. So when Starz announced that they were making a TV series starring Bruce Campbell in the iconic role of Ash, everyone knew the character transcended cult status. Now all fans can get their bloody hands on an Entertainment Earth exclusive POP! of the Ash Vs. Evil Dead hero with this awesome new vinyl figure.
This blood-soaked Ash POP! vinyl figure features the Deadite killer wielding his trusty chainsaw hand and Boomstick, all while half his face is covered with, what we can only assume is, demon blood.
Pre-order this Bloody Ash POP! Vinyl Figure exclusively at Entertainment Earth right now and get ready to fight off the dead when it arrives in April.