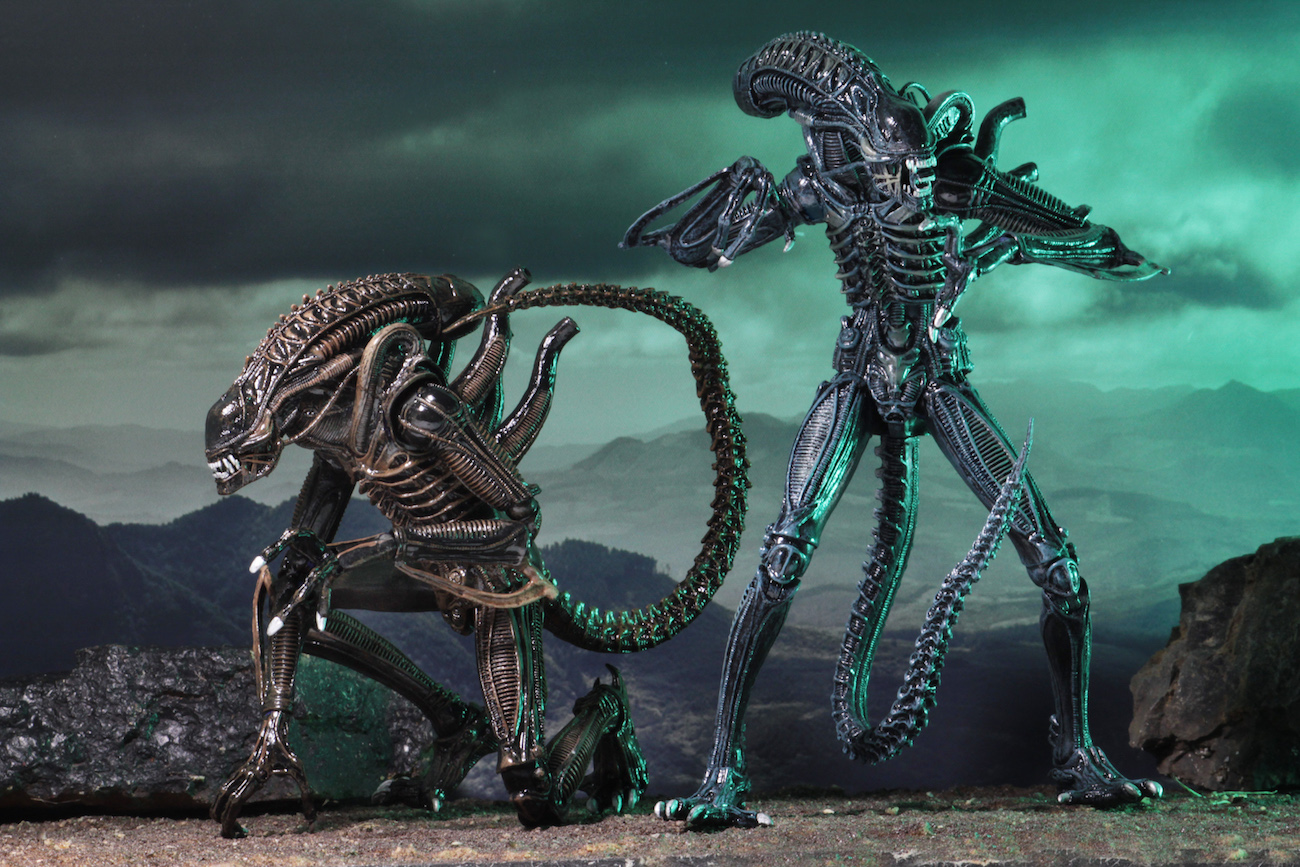 Coming off the high that Alien: Covenant provided the franchise, fans are still buzzing in hope for more from their favorite science fiction horror series. NECA has been fully supporting everything Alien, and their collectibles have been some of the best in relation to the entire Alien universe. Their latest release shines the spotlight on the Alien Warrior and we bet these will be pretty popular amongst Alien fans.
Coming in two colors, blue and brown, these 9" Ultimate Alien Warrior figures feature over 30 points of articulation so you can pose them in all sorts of unique ways straight out of the film, along with a bendable tail, and each comes with plenty of accessories including a facehugger, chestburtser and an Alien egg. Debuting in the second movie, Aliens, these Warrior Aliens are the perfect addition to any horror and film lovers ever-growing collection.
Shipping this October, you can pre-order the set now over at Entertainment Earth, but you should hurry before you miss your chance at owning these awesome figures.