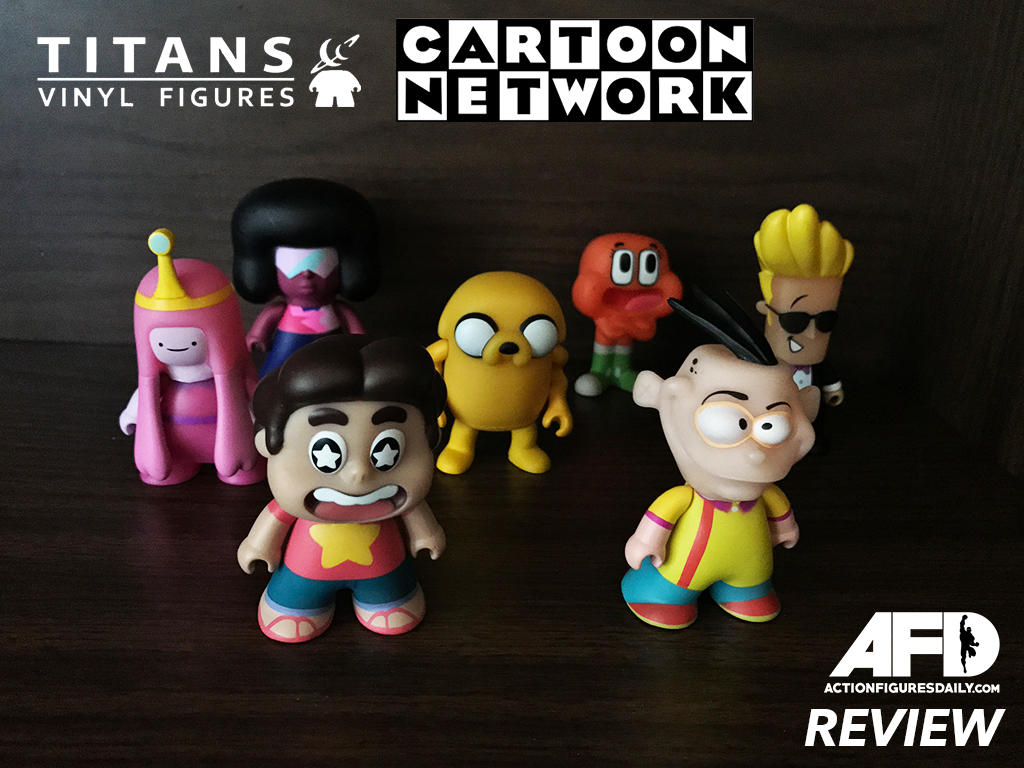 The idea of a "blind box", a sealed box in which the buyer has no idea what's inside, might sound a little scary for some buyers, but after holding one of these in our hands, we can say that there's a certain sense of excitement that comes with holding one of these tiny boxes in your hand as you get ready to open it. Much like the popular crates for pop culture fans, or lootboxes for any gamers out there, these blind boxes are a trend in the collectibles world. So after opening an entire display case of Cartoon Network mini-figures from Titan Merchandise, (big thanks to Entertainment Earth for sending those over), we can safely say the surprise factor makes it tons of fun to see what's hidden inside these randomly packaged collectibles.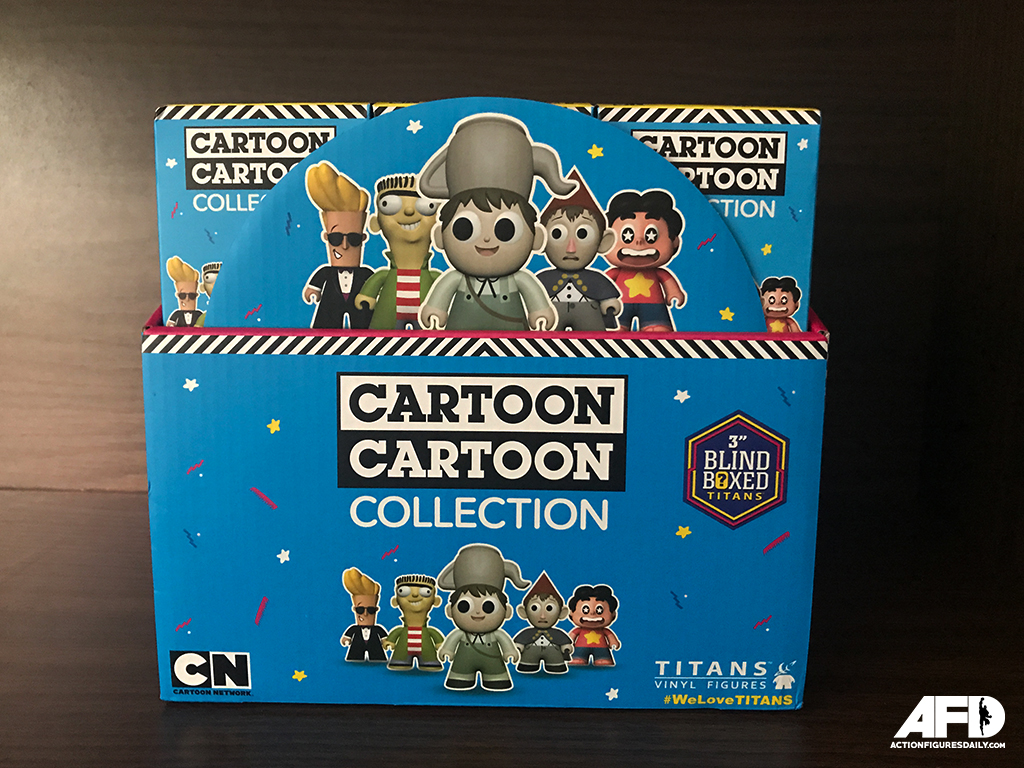 The Cartoon Network obviously sounds like something only kids would be interested in but in the past couple of years, adults have also gravitated towards their particular brand of programming. Hit shows like Johnny Bravo, Adventure Time and Steven Universe have broken through into the mainstream with whimsical and mostly positive stories that still have themes and action sequences that would appeal to parents and kids alike. This combination has been a winning formula for the network and Titan has released a second series of mini-figures based on the colorful characters from their entire lineup of shows that we had the pleasure of unboxing.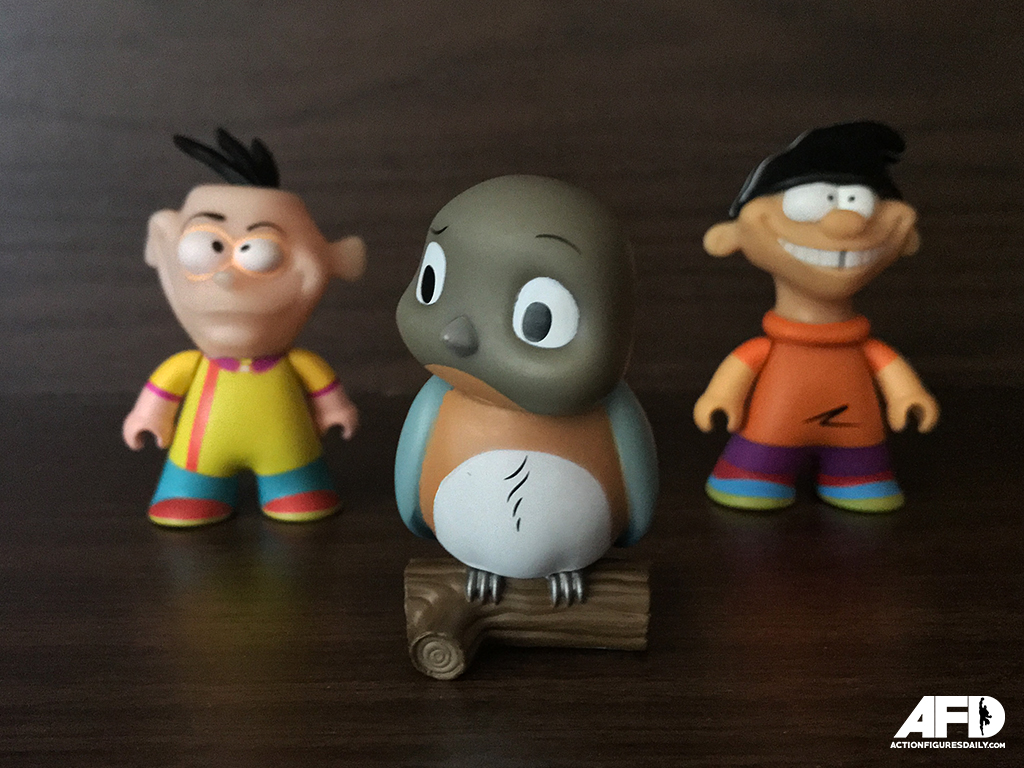 The first box we opened had a Garnet from Steven Universe (which comes with some cool swappable fists) hiding inside, and we already knew that this was going to be a very positive venture. Both the display case and each individual box has a checklist on it with the odds of finding each figure noted, and the odds of getting a Garnet is, like most common figures, 1/18. There are 2 rare figures, variants of Jake the Dog from Adventure Time and Greg from Over the Garden Wall, and after opening 5 boxes we found our variant Greg. Unfortunately no rare Jake, but we did get a regular version of the popular best friend to Finn. Getting doubles is a primary concern for anyone looking to get an entire display case, but we're happy to report that out of the 18 boxes inside, we only found 2 pairs of doubles, which is pretty good considering we ended up with the entire line of mini-figures, minus the variant Jake.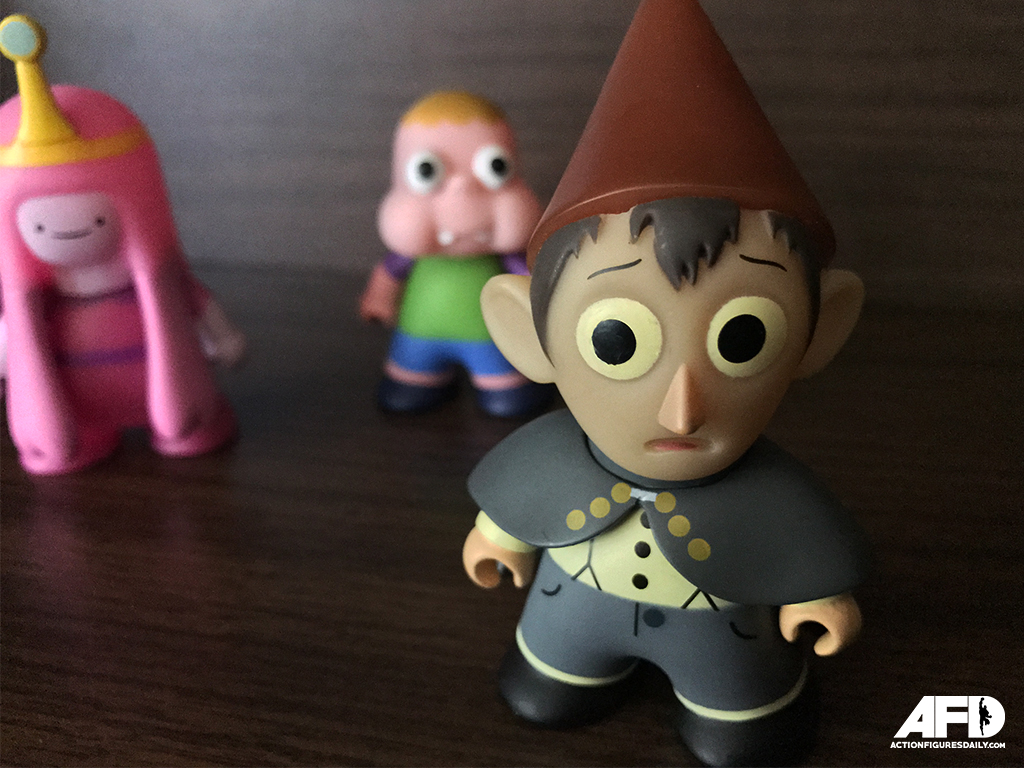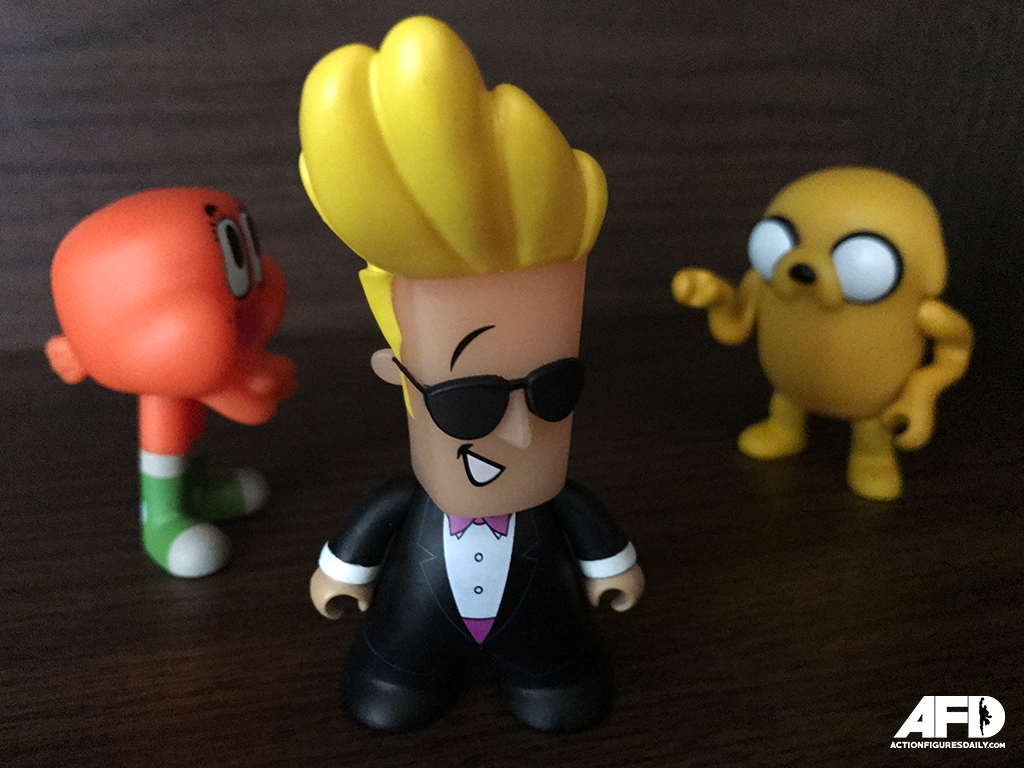 The figures themselves are exactly what any fan of these shows would want. All are designed just like they appear on the show and are painted and colored expertly. We didn't notice any runny or chipped paint on any of them, and the look of hand drawn lines on the two Over the Garden Wall characters, Writ and Greg, add charm to the already vibrant figures. Each stand 3" tall and has the "Titans" and "Cartoon Network" logos conveniently hidden at the bottom of their feet. The previously mentioned Garnet comes with awesome interchangeable fists, but the only other character that came with an accessory was Greg, who was packaged with his pet frog, Jason Funderberker (we swear we are not making that name up). Other than that, the rest of the figures don't come with anything, but their arms move up and down and their heads turn and, to be honest, they don't need to do much more than that because they're more for display and not for posing.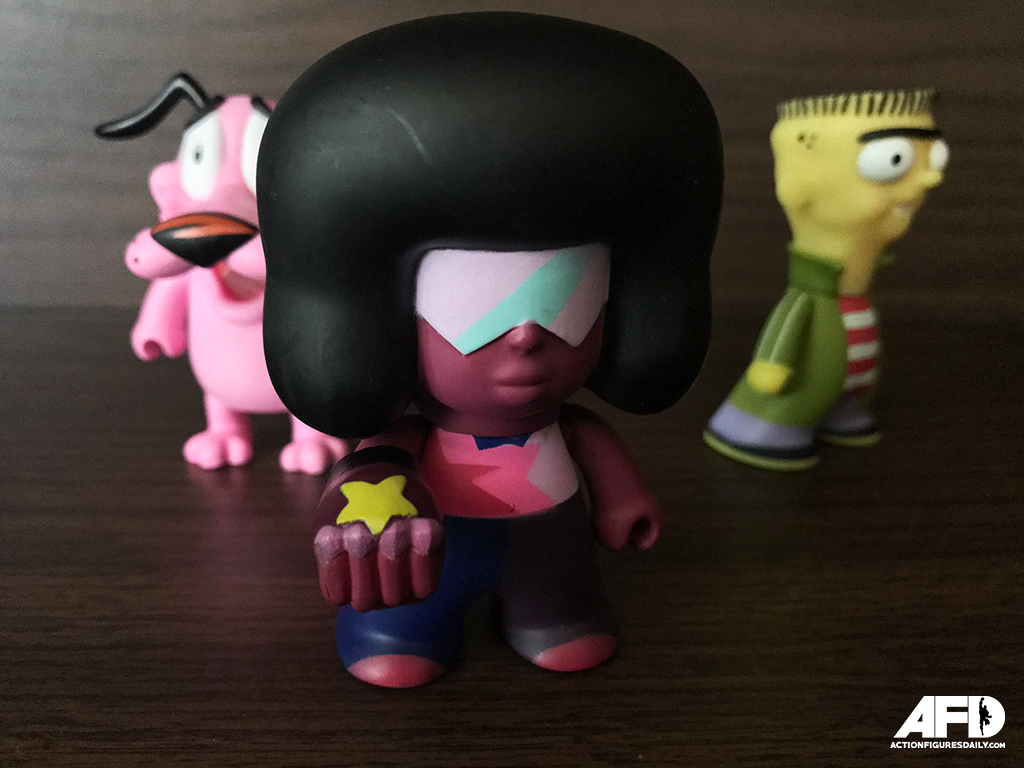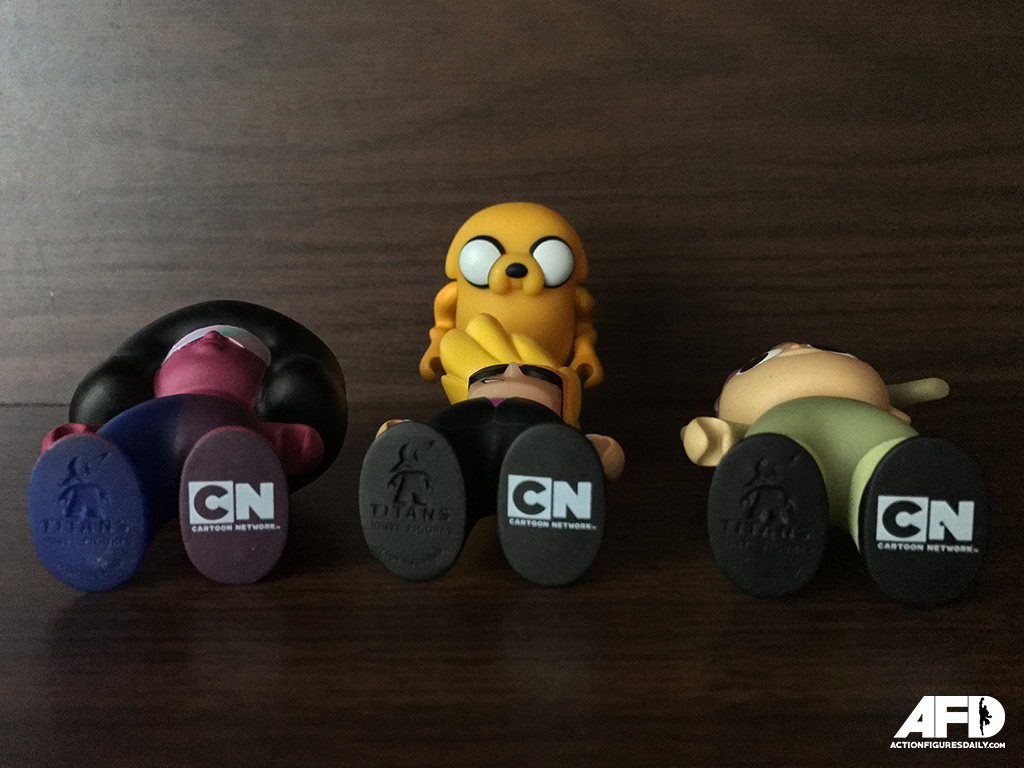 We get that blind boxes are scary because people don't like surprises especially when it comes to their cash. But if you're a fan of the Cartoon Network this case is definitely worth it. We opened 18 boxes and collected all of the figures but 1, which all things considered is a pretty good deal. If you're a fan of these shows and characters, we suggest you head to Entertainment Earth and pre-order a case right now or, if you're not a daredevil, you can grab just one box to test your luck when it ships in July. And while you're clicking away and ordering, we got quite the mess to clean up.