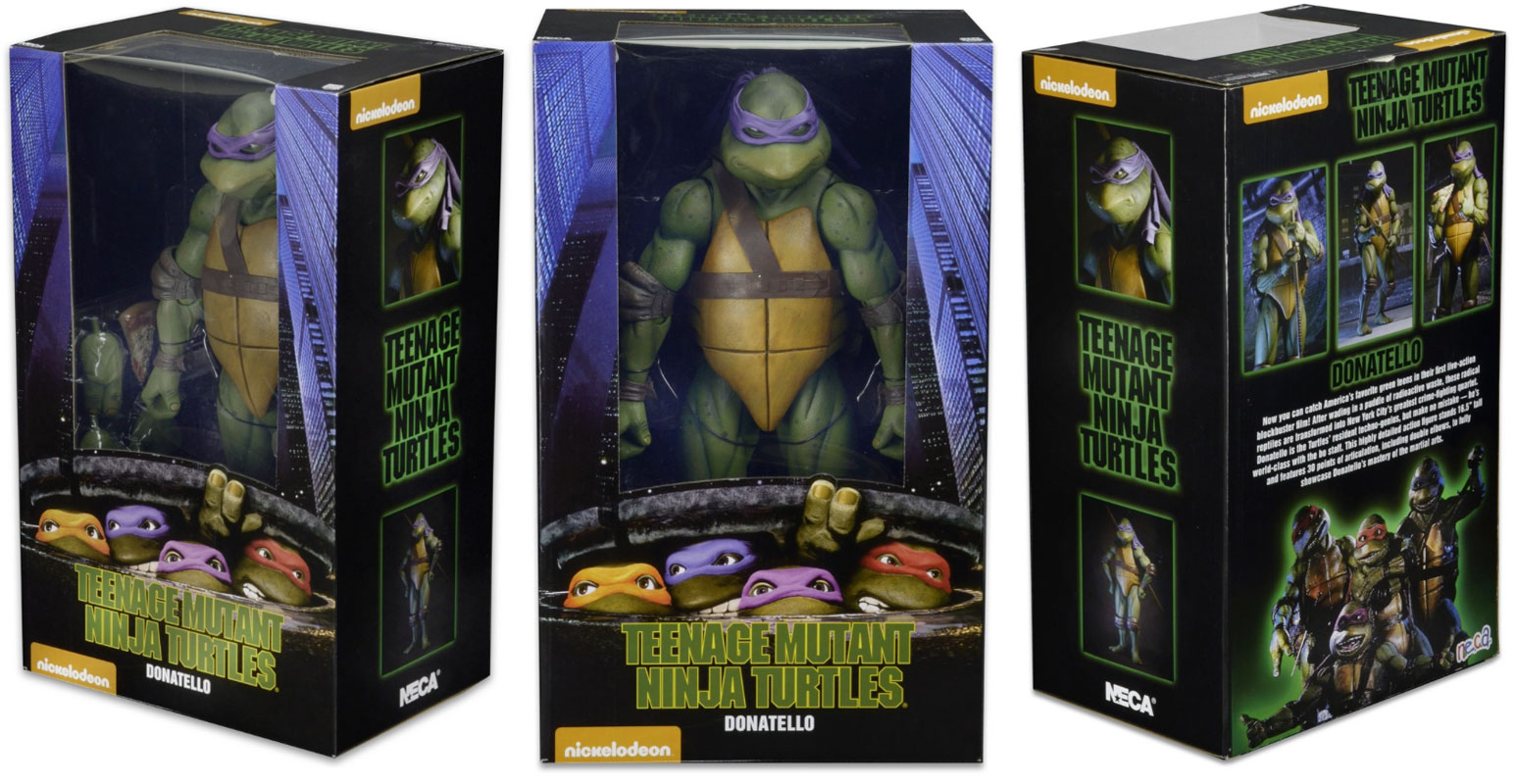 Now that we've previewed all four of the NECA TMNT 1990 Movie 1:4 Scale Action Figures, here's a look at the packaging for those of you who're all about keeping your collectibles locked up while on display.
Featured here is the Donatello figure that stands 16 1/2 inches tall with 30 points of articulation, neatly packaged in a window display box with a sweet sewer shot of all four Turtle brothers on the front peeking out, plus additional pics of Donnie on both sides, and a group photo on the back with a short description.
Check out pics of the Teenage Mutant Ninja Turtles product packaging below, and if you haven't yet picked this one up (or at least have it on pre-order), well, what the heck are you waiting for? Turtle Power!