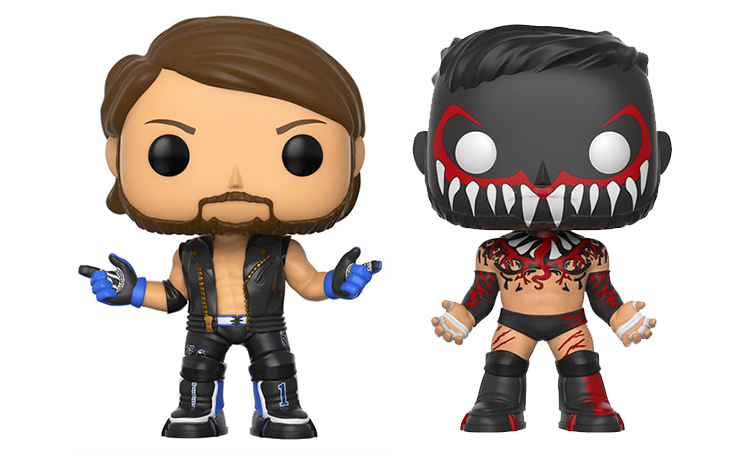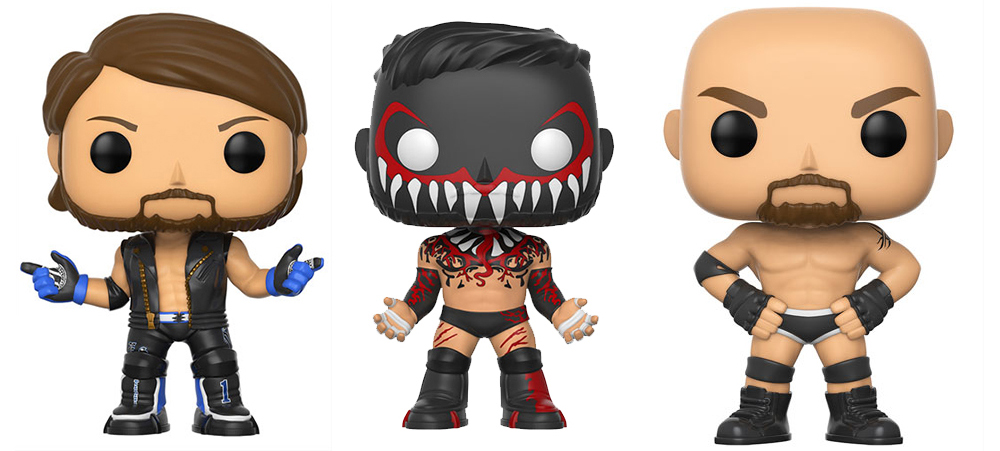 With Wrestlemania 33 in the rear view mirror, it's time for the WWE Universe to look ahead to the year that's coming. WWE fans can now enjoy the rest of 2017 while collecting their favorite Superstars with Funko's new line of POP!s and Pint Size Heroes featuring some of wrestling's biggest names.
First up, all your favorite Superstars from today (and a few legends from the past) have arrived in tiny Funko form with the release of WWE Pint Size Heroes. Featuring "The Beast" Brock Lesnar, Kevin Owens, Sasha Banks, John Cena and more, these tiny brawlers would look great among any WWE fan's collection.
Next up is the third wave in Funko's extremely popular POP! line of WWE Superstars. This set shows off Superstars such as Goldberg, former Raw GM and Hell in a Cell victim Mick Foley, the Phenomenal AJ Styles, and two versions of Finn Balor (including a Chase of Balor in Demon paint) in all their POP! glory.
The Pint Size Heroes are set to drop in July and the POP!s will ship in May, so click the links below and pre-order right now to power up your collection with all of the newest WWE POP! Vinyl and Pint Size Figures.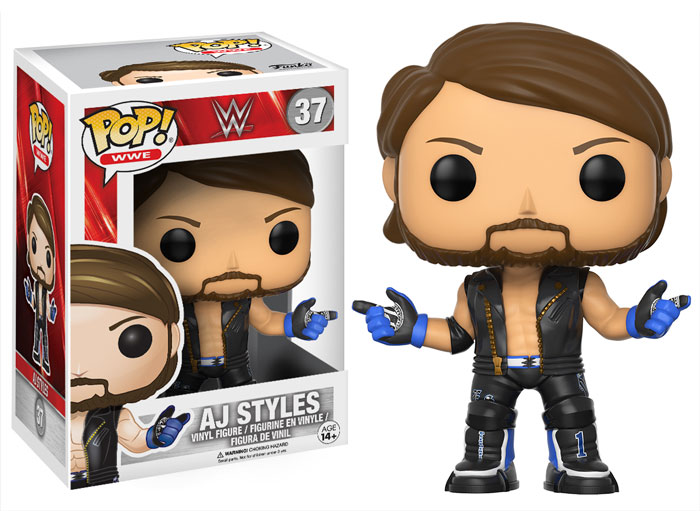 WWE AJ Styles Pop! Vinyl Figure – BUY NOW
---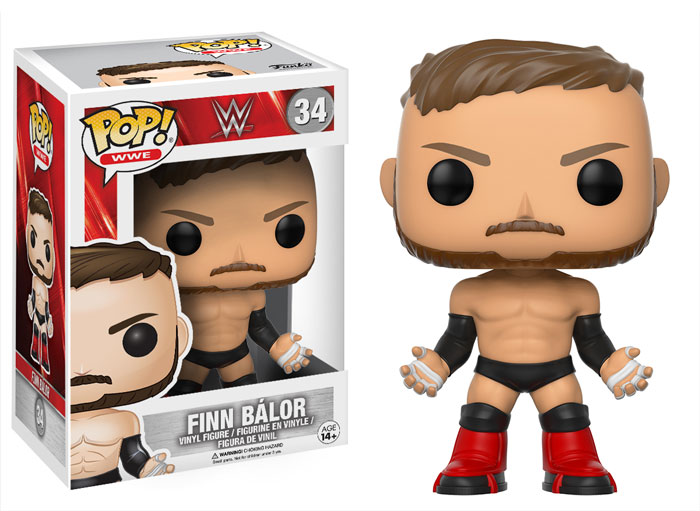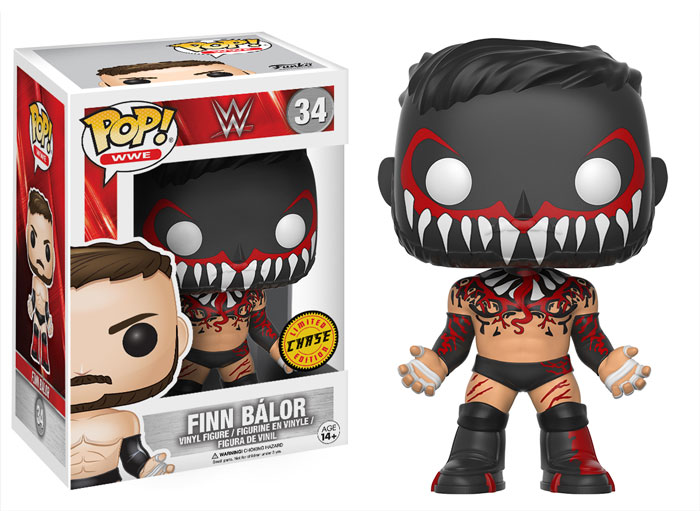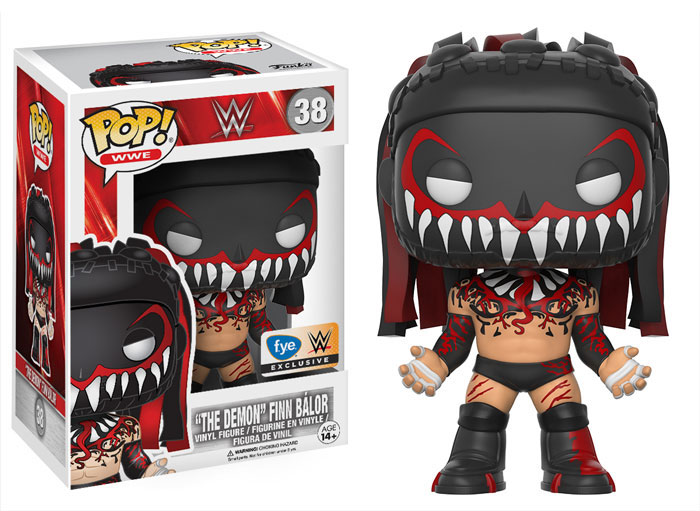 WWE Finn Balor Pop! Vinyl Figure – BUY NOW
---
WWE Goldberg Old School Pop! Vinyl Figure – BUY NOW
---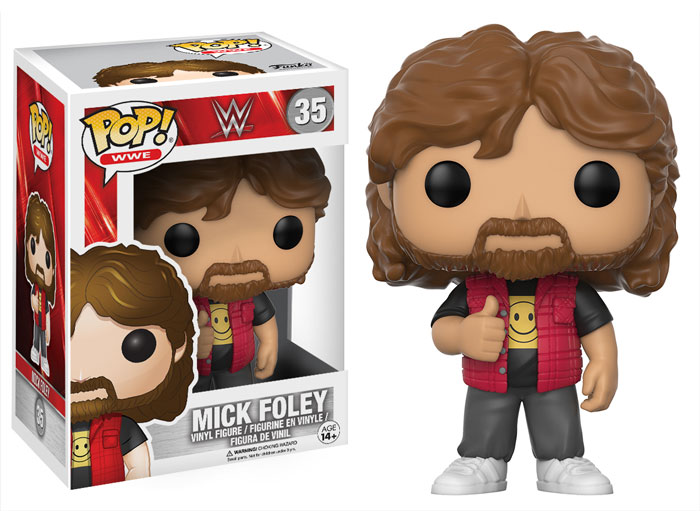 WWE Mick Foley Old School Pop! Vinyl Figure – BUY NOW
---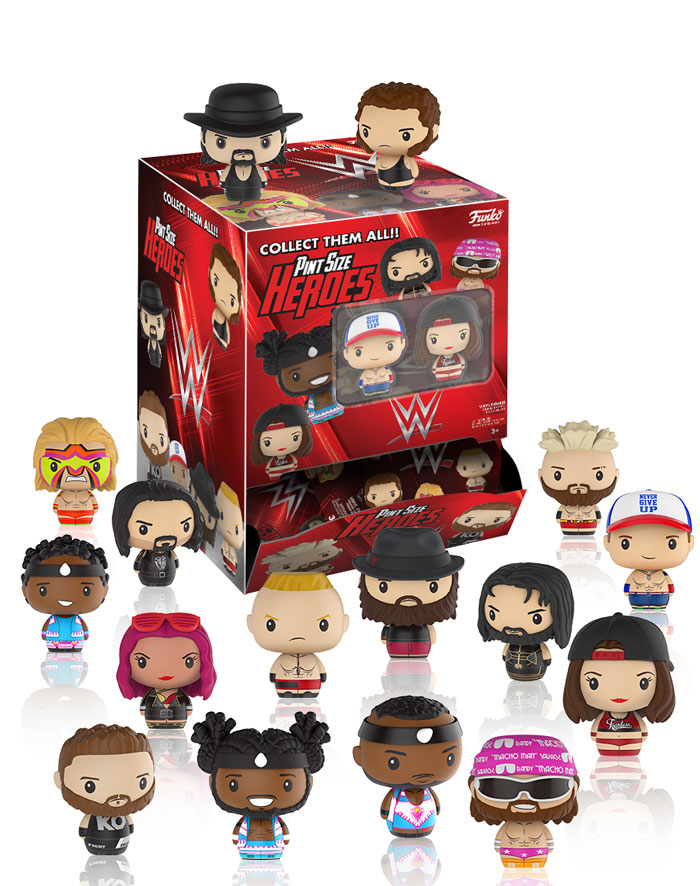 WWE Superstar Pint Size Heroes Mini-Figure Display Case – BUY NOW