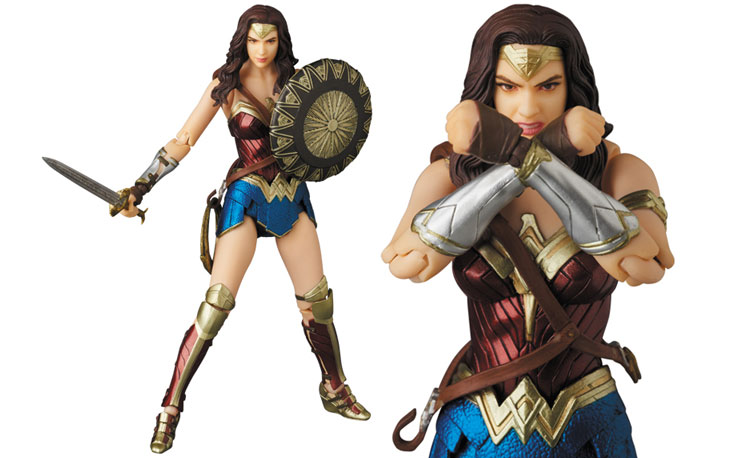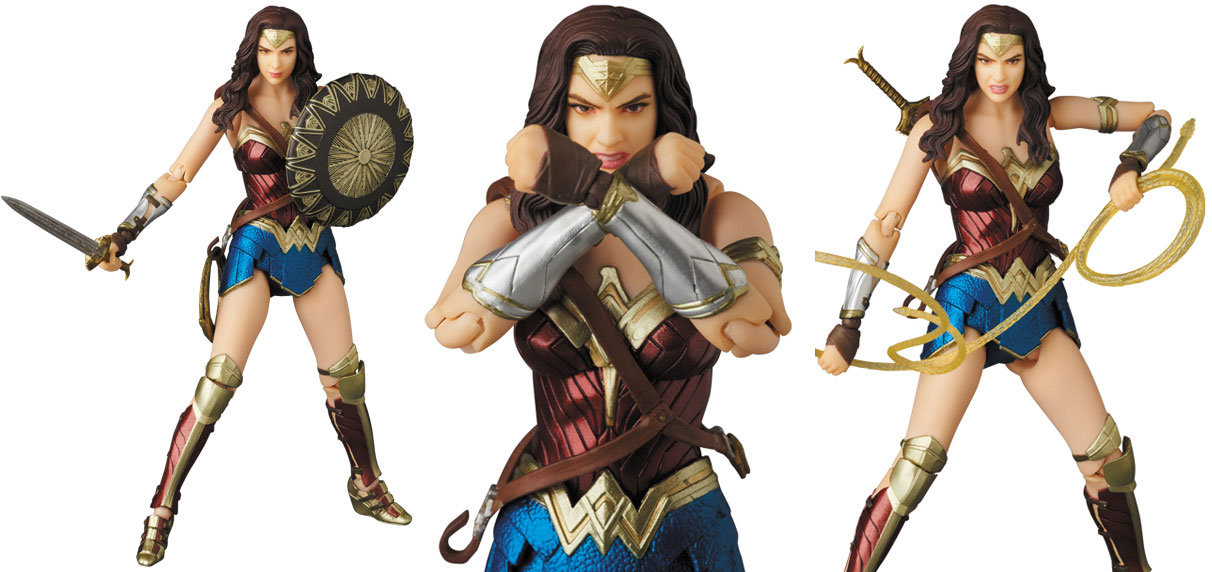 The world has been ready for the first superhero movie to star a female character for a really long time now, and this summer we get our wish when DC and Warner Bros. unleash Wonder Woman on the world. Now, Medicom is set to unleash their new take on the character with this Wonder Woman Movie MAFEX Figure.
Standing a bit over 6" tall, this Gal Gadot-inspired action figure comes with a myriad of cool gear to outfit her with like two versions of her famous Lasso of Truth, Sword of Athena, shield, two swappable heads and multiple hands so she can hold all of her stuff.
Priced at about $70, this Wonder Woman action figure is arriving in January 2018. You can pre-order it here.