It would be pretty simple to say that the Wonder Woman movie is nothing but the solo female super hero movie that the world has needed and while that may be true, we hope that the movie isn't weighed down by the appointed responsibility. Judging by the trailers, it looks like the movie will also be a blast and Mattel has put those two ideas together with their upcoming line of Barbie Dolls based on the upcoming movie.
Featuring the star of the movie, Wonder Woman, in various outfits including in her Wonder Woman costume, in an evening gown (with a sword!), in her Amazonian look from her time on Themyscira and even one on horseback (with an accompanying figure of her mother Hippolyta), these figures each come with various weapons and accessories and have all her looks from the movie covered so no matter what you're favorite version of the hero is, you'll be sure to find it in one of these cases.
Coming in May and June of this year, you can pre-order each case of multiple figures for yourself or the fan in your life by clicking the individual links below.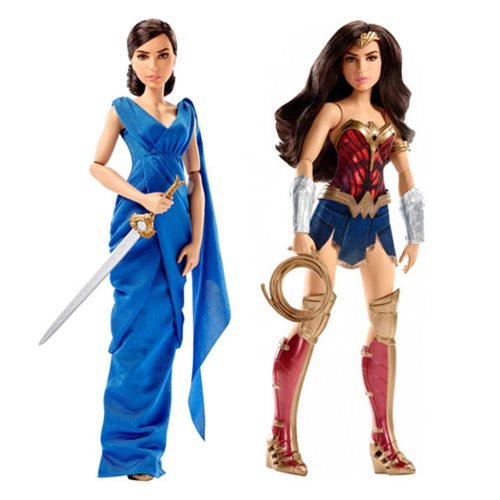 Wonder Woman Movie Fashion Doll Case – BUY NOW
---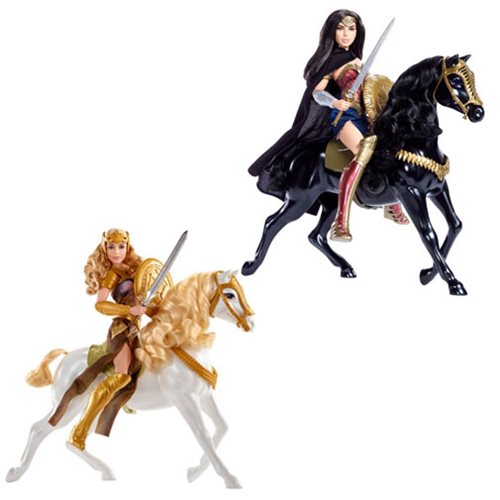 Wonder Woman Movie Doll and Horse 2-Pack Case – BUY NOW
---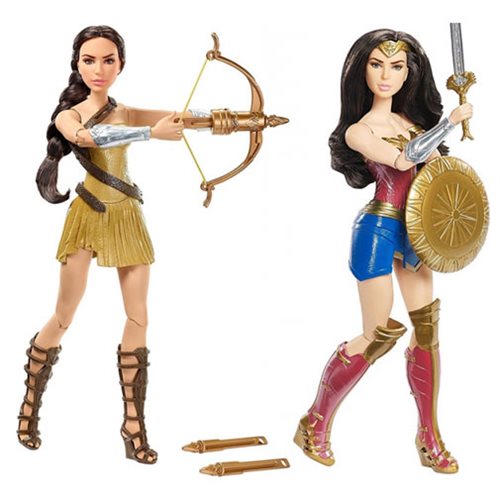 Wonder Woman Movie Deluxe Fashion Doll Case – BUY NOW
---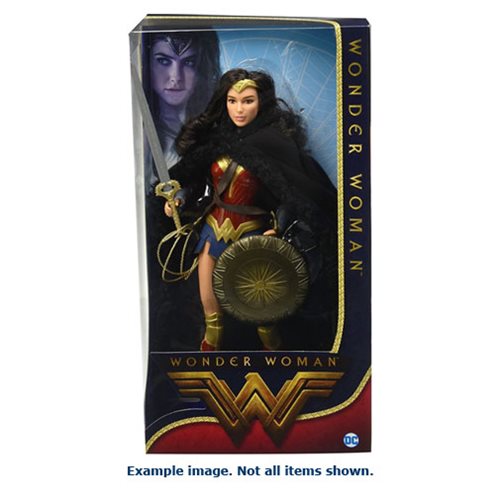 Wonder Woman Movie Barbie Doll Case – BUY NOW