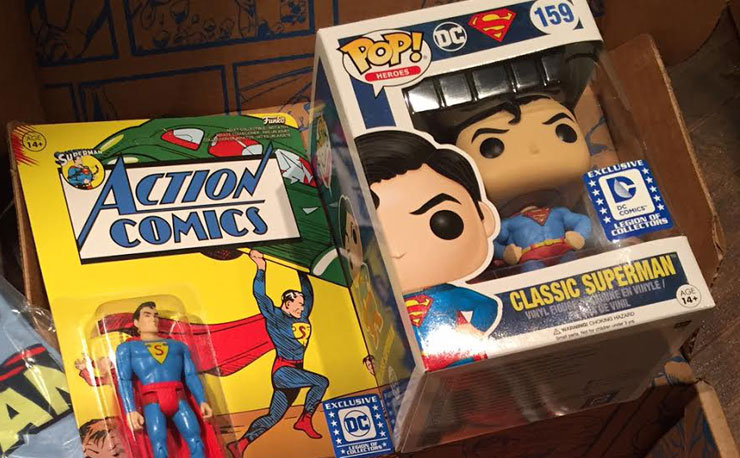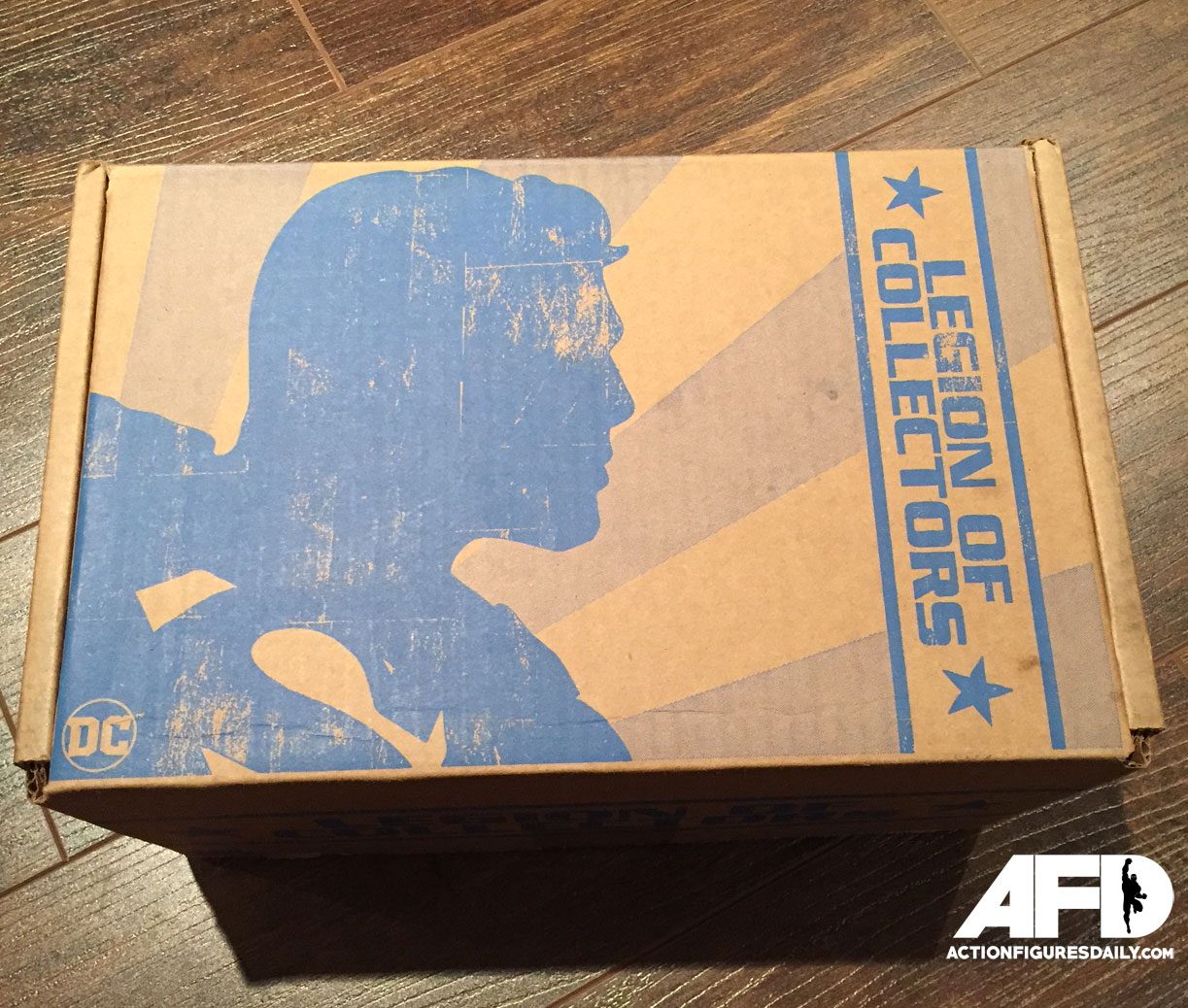 Whenever a Legions of Collectors box by Funko shows up, it's a great day. Especially when the box contains nothing but Superman. Ok, ok, it showed up a week ago, but we finally had a chance to crack it open, geek out about all the good stuff inside and take some pics. If you follow our Instagram, you would've seen the unboxing videos here and here that we added when it first arrived.
Anyway, as far as the contents of the box go, there's some pretty sweet stuff in here for fans of Supes. In addition to a Classic Superman POP! Vinyl Figure, POP! Pocket Keychain and matching Funko Superman tee, there's also a sweet looking Action Comics First Appearance 3 3/4 inch Superman Action Figure (personal favorite right there), plus Legion of Collectors patch and pin as neat little extras. Completing the kit is a Superman comic book, along with a teaser for the next Legion of Collectors DC box which is all about…Wonder Woman!
As for packaging, the box is equally slick and sure to get you hyped to crack it open with Superman's silhouette on the top, plus comic book artwork covering the inside.
All in all, this box features a bit of everything for Superman fans, from retro action figure, to POP! vinyl figure, to keychain, cool looking tee, plus other fun items to Super-fy your collection.
But enough with all these words, scroll down below and check out our pics of the box below and be sure to sign up at Legionofcollectors.com to get the Wonder Woman box that's next on deck!