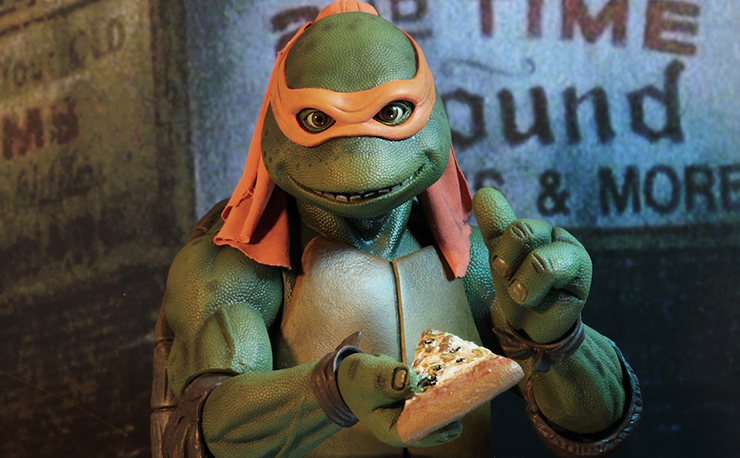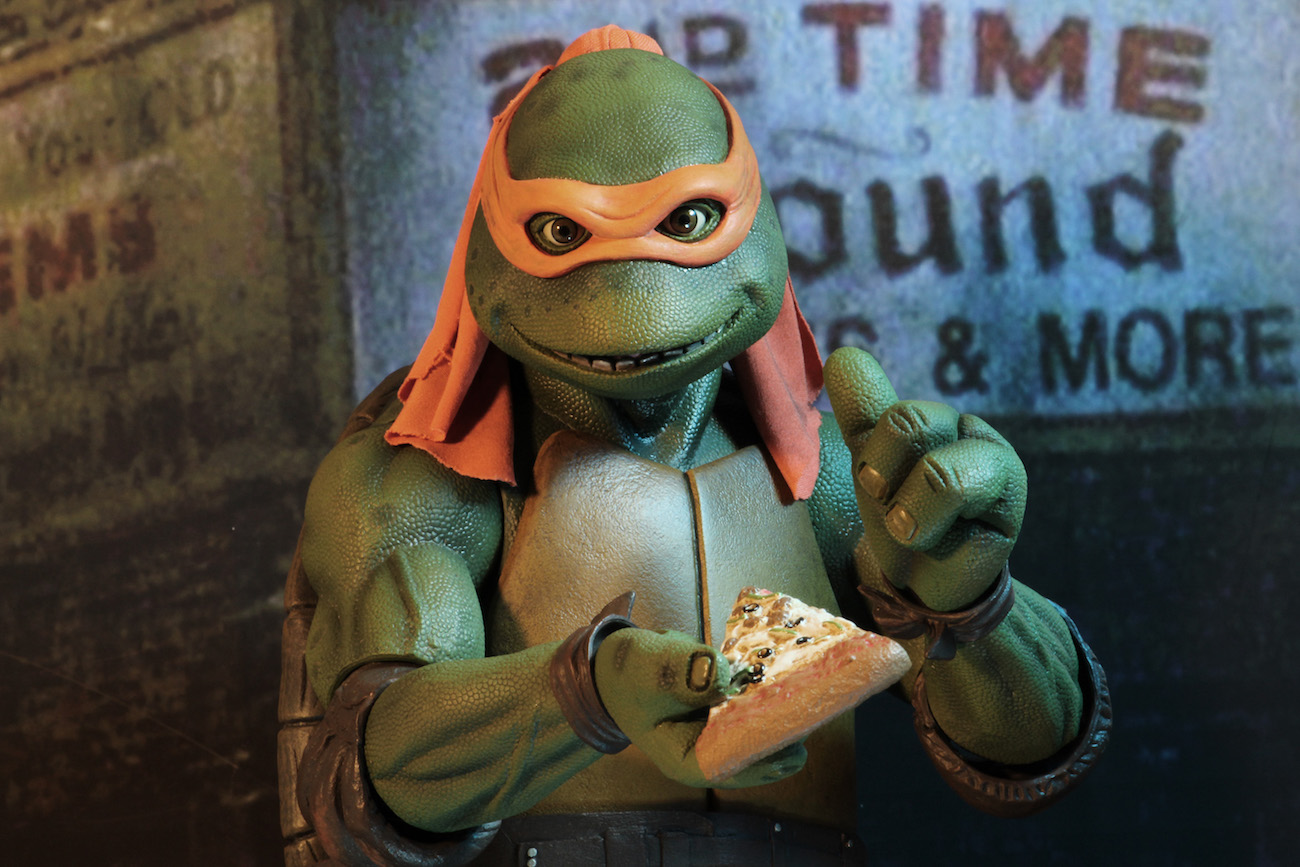 NECA has slowly but surely been releasing more and more pics and info on their excellent ¼ scale '90s era Teenage Mutant Ninja Turtles action figures, and the more we see, the more we want. We've already seen their take on Raph, Donnie and Leo, and now we have our first real look at the upcoming Michelangelo figure that's sure to be a best-seller among the group. And the best part? He's now available for pre-order (Cowabunga, dude)!
Standing at 16.5" tall and featuring 30 points of articulation, including double elbow joints, this highly detailed and movie accurate figure of the orange bandana-wearing turtle comes with his trademark nunchucks, alternate swappable hands, a bag of pork rinds and, of course, a slice of pizza.
Set for release in September, you can pre-order one right now, and in the meantime drool over these sweet pics of Mikey in all his glory.