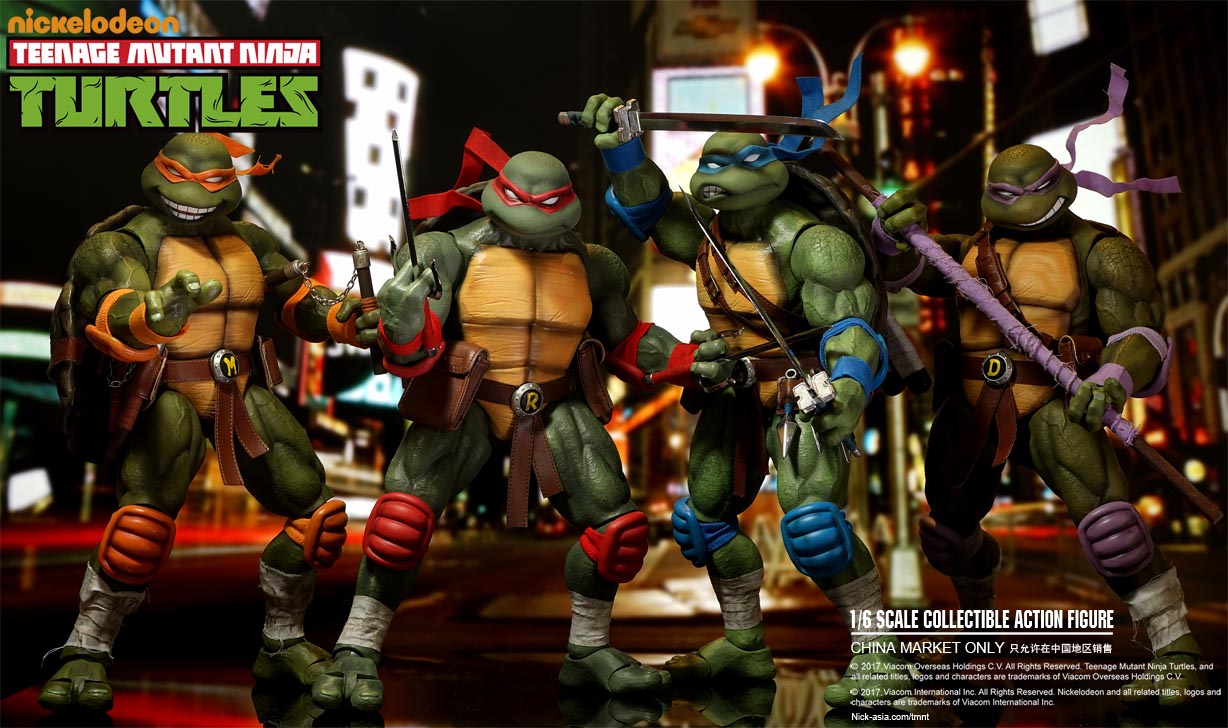 Teenage Mutant Ninja Turtles nostalgia is at an all-time high right now in the collectible world (NECA's 1990 movie figures, anyone?), and the older the design the better. DreamEX has put together a group of sixth scale figures featuring Nickelodeon's take on all your fan favorite TMNT characters, and now's your chance to own them all.
All figures stand at a bit over 10" and feature various points of articulation, a bunch of interchangeable hands, one swappable alternate face, and a detailed sculpt to show off that original, old school look. All four Turtles come with their signature weapons, but also have unique items all to themselves. Donnie comes with a special undercover trench coat and hat costume, Mikey brings a jet skateboard along with him, Raph has a full pizza, and Leo comes with a wide variety of weapons including ninja stars and daggers.
If you're all turtled out, there are 12" figures of top villain Shredder and fan favorite Casey Jones to whet your appetite. Shredder comes with that classic ninja look and cape, along with a removable helmet in case you want to display him without it. Casey packs his entire arsenal of sports-related weaponry with him, and wears clothing made from real fabric.
Grab the figures that are available right now, and make sure to put down some cash for your pre-order on Mikey and Don while you're at it.