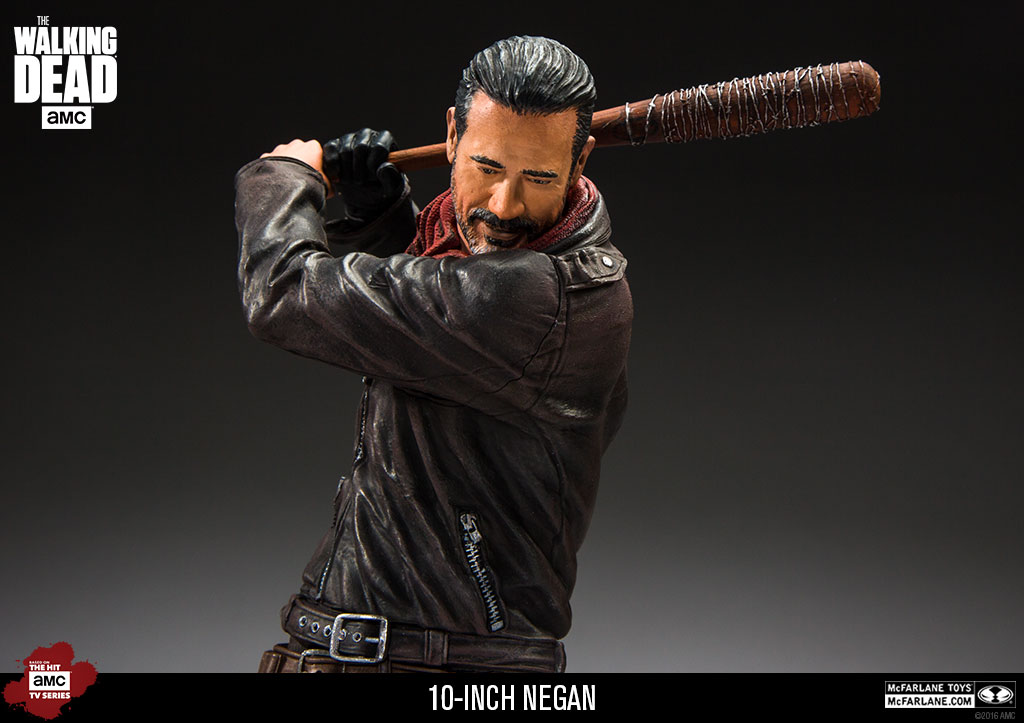 Despicable villain Negan has quickly overtaken the likes of Father Gabriel and The Governor to become The Walking Dead fans' most hated. TV watchers have finally joined comic readers in their hate of the character, and now McFarlane Toys are bringing fans up close and personal with the man with this new 10" Deluxe figure.
Based on the likeness of actor Jeffrey Dean Morgan, this 10" figure comes posed ready to swing for a-certain-very-loved character's noggin with his lovely barbed wire wrapped bat, Lucille. Dressed in his famous outfit, complete with red scarf, Negan comes with a black circular base to ensure he never tips over.
Priced at just $32.99 and set to release this September, go ahead and pre-order Negan right now at Entertainment Earth because by then we're sure you'll find even more reasons to hate him.