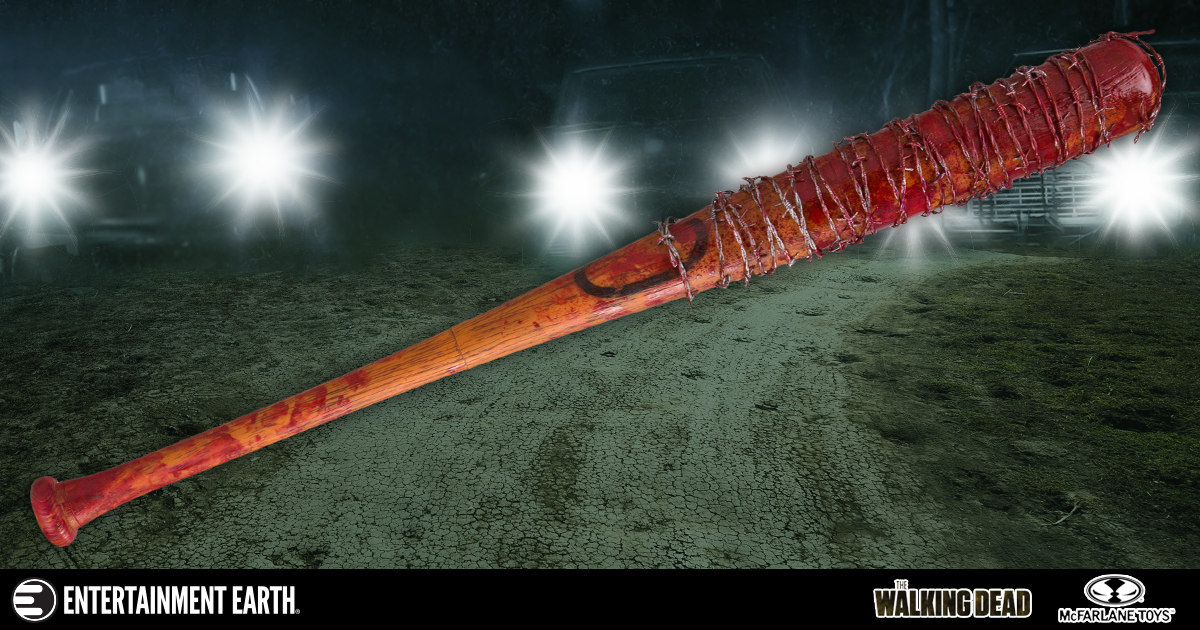 No matter how you feel about the past few seasons of AMC's The Walking Dead, the one thing you can't deny is that the showrunners are not afraid to rip out whatever good feeling you have towards the characters and stomp on them. Negan's introduction to the series was a horrible way to end last season (for more than one reason) and now the most sadistic of fans can own a replica of his trusty bat, Lucille.
Covered in a certain person's blood and wrapped in barbed wire, this life-size bat comes in at about 32" long and also features bloody fingerprints on the handle to add a whole other level of detail to the prop.
Unleash your inner psycho when Lucille comes out this October (just in time for Halloween, you sickos) and you can get the jump on everyone else by pre-ordering now at Entertainment Earth.