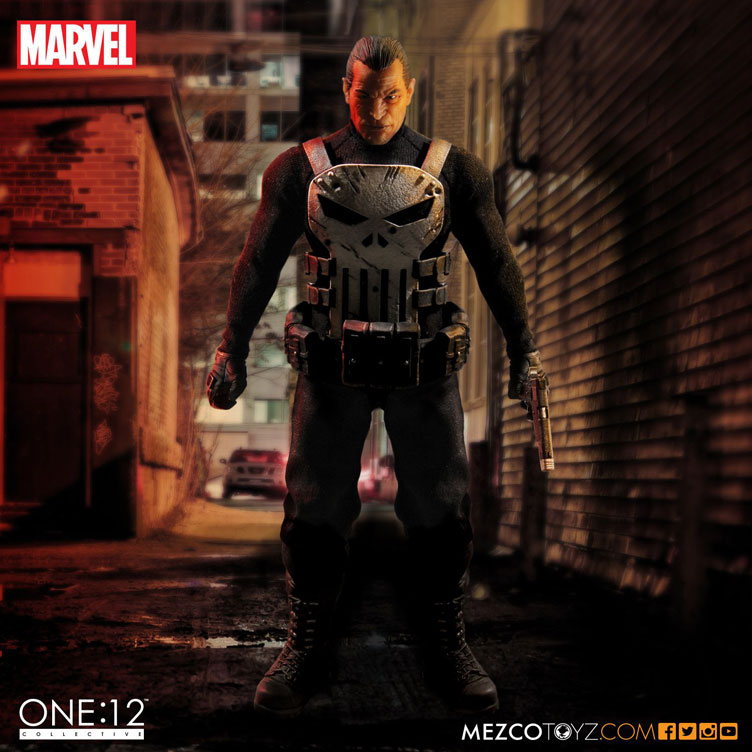 Prepare to add some serious firepower to your action figure collection as Mezco Toyz has added Marvel's Punisher to the One:12 Collective line.
Capturing Frank Castle's rage and destructive ways in fine detail, this 1:12 scale Punisher action figure brings the one-man army to life with various interchangeable accessories and weaponry to blow the rest of your action figure collection away. The Punisher figure comes equipped with two alternate portrait heads, various hand sculpts, an armored skull loaded vest with belt and knife sheath, combat knife, 9mm automatic pistol with extra clip, machine gun with extra clip, grenade launcher with six grenades and a submachine gun with extra clip. Yeah, he's coming to destroy stuff. Big time. For collector convenience and display purposes, The Punisher action figure also includes a display base with posing post so you can prop him up with all of his weapons and accessories.
Take a closer look at The Punisher One:12 Collective Action Figure from Mezco Toys below that's now available to pre-order here.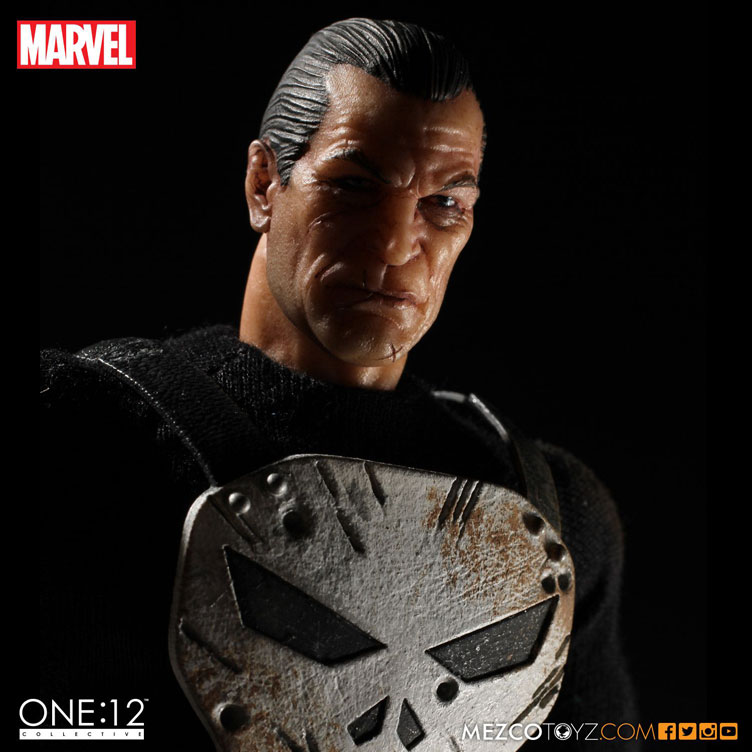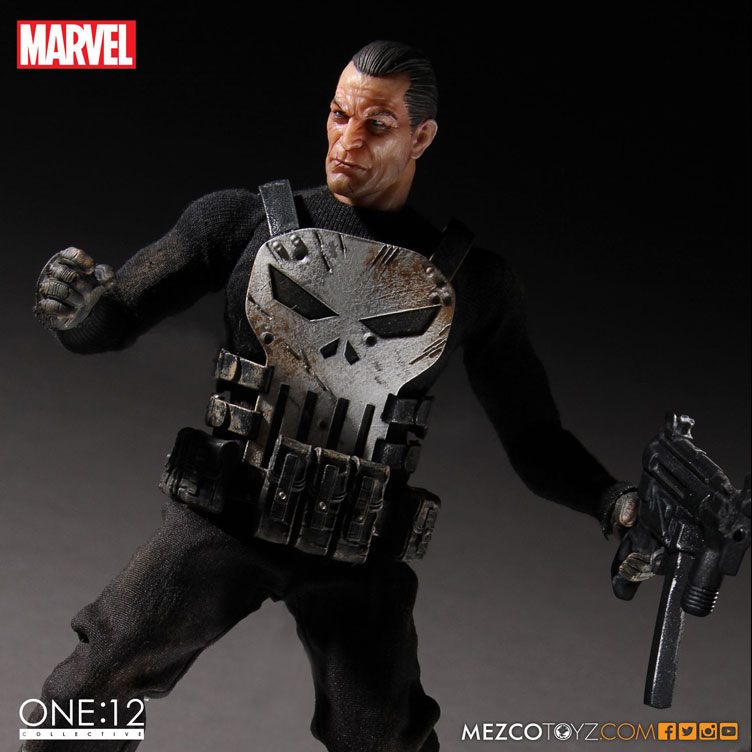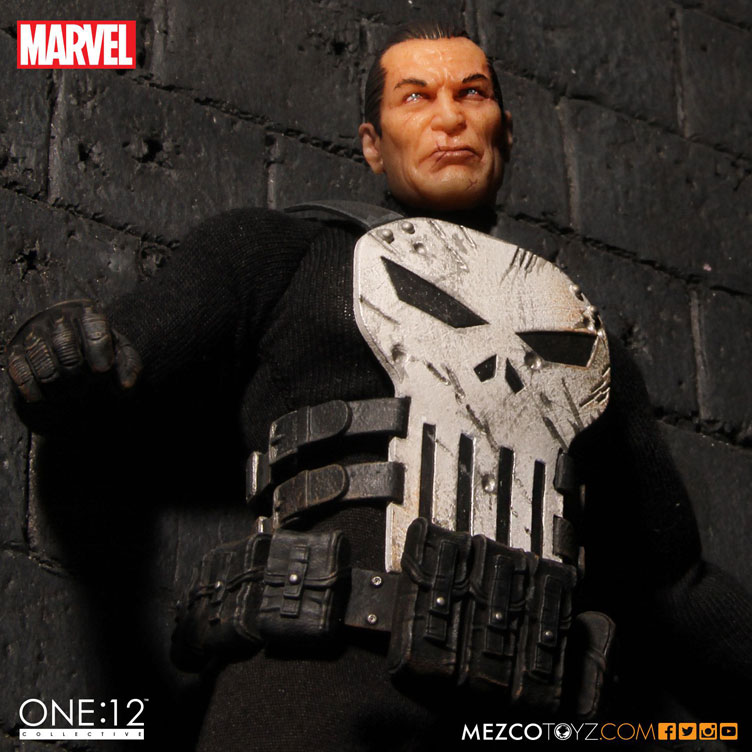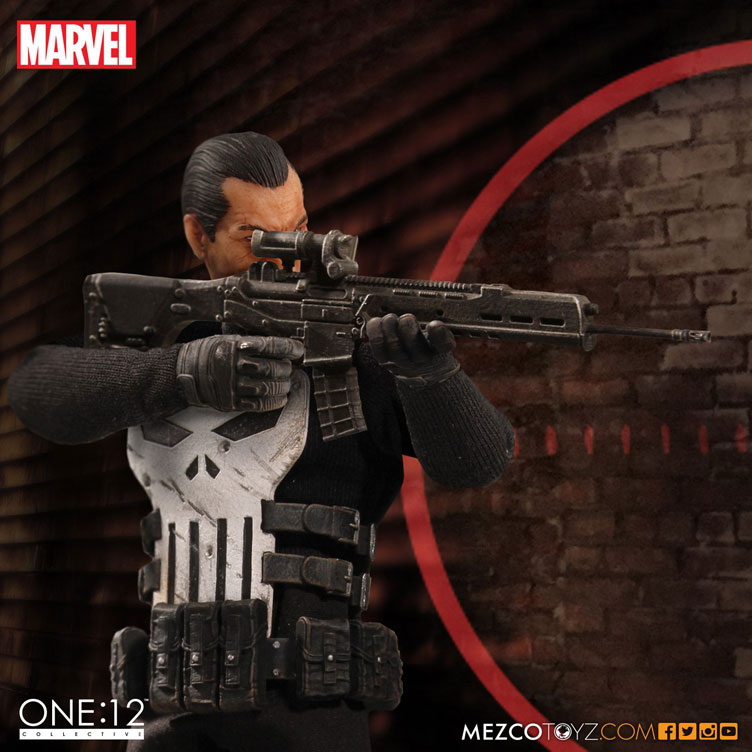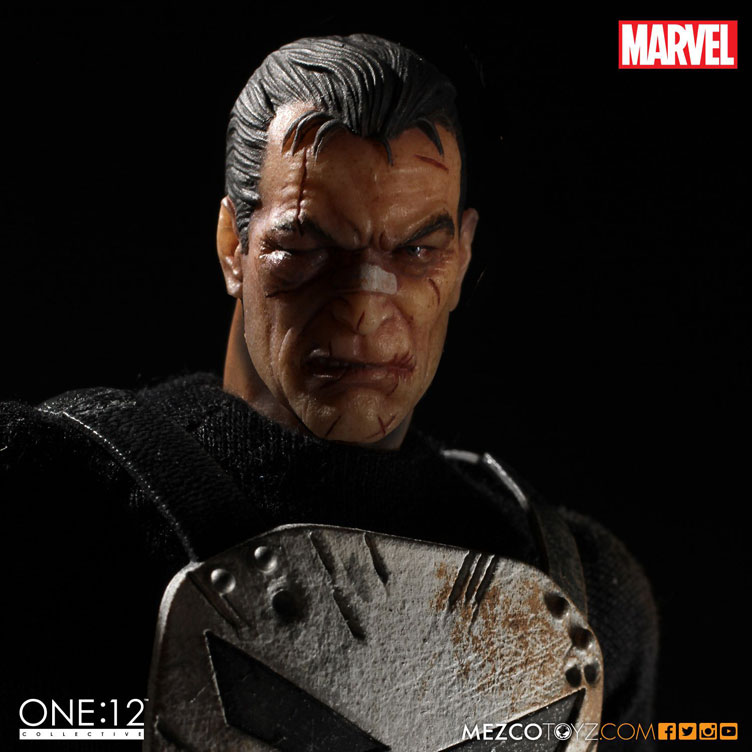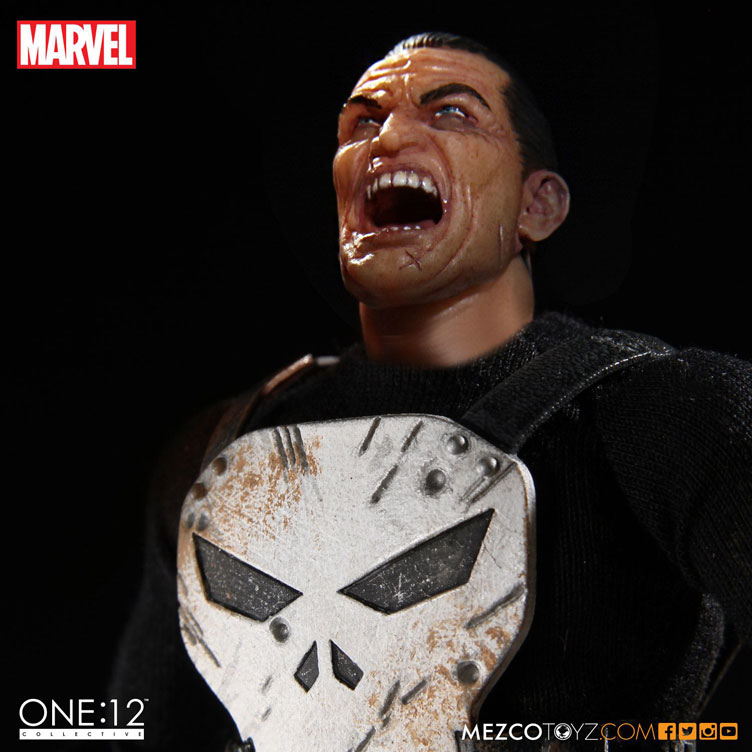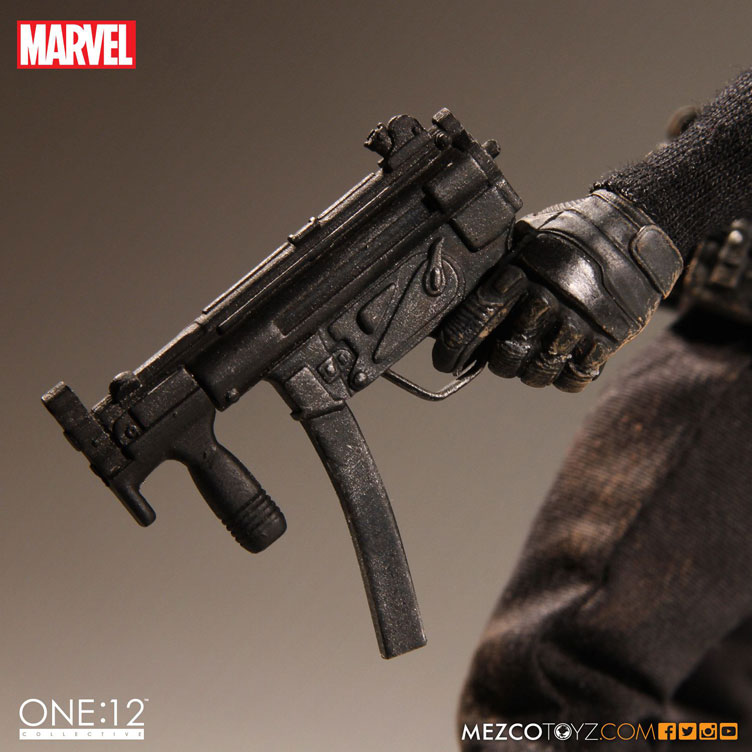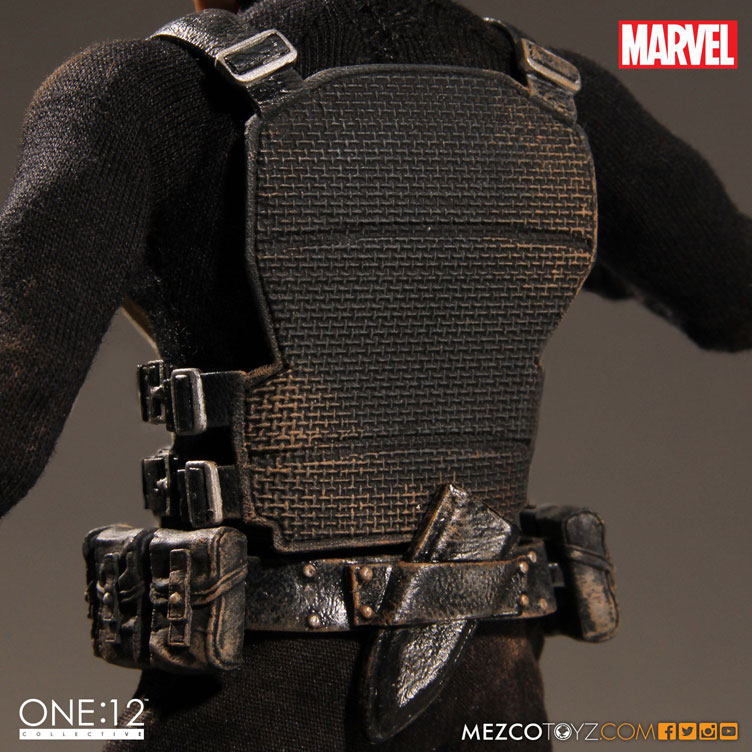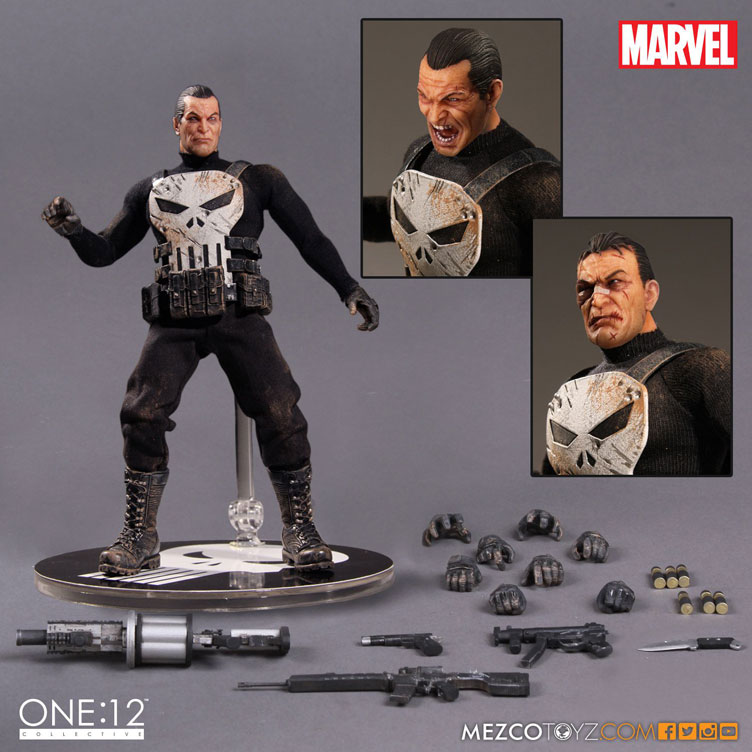 Click here to buy the The Punisher One:12 Collective Action Figure.