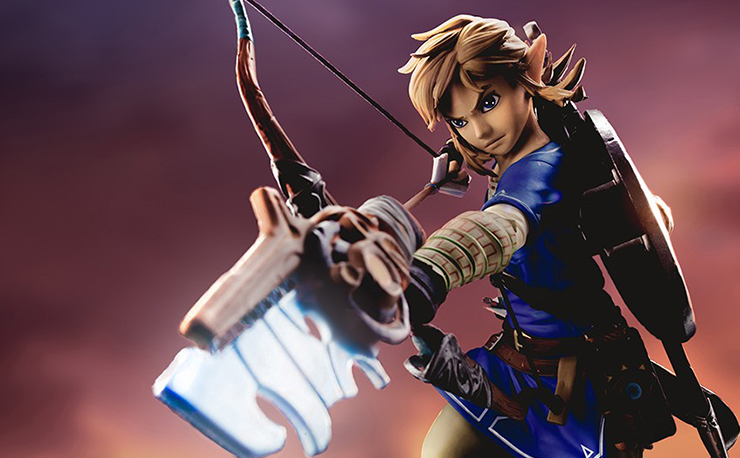 Whenever Nintendo launches a new Legend of Zelda game, it's a massive week for gamers and this weekend is no different. Arriving in stores today (along with Nintendo's new Switch console), The Legend of Zelda: Breath of the Wild is poised to take the industry by storm and First 4 Figures is celebrating the launch with a new statue featuring the series hero, Link.
Standing at 10" tall, this PVC statue features Link in his blue outfit from the forthcoming Breath of the Wild game complete with sword and shield on his back and wielding his trademark bow and arrows, all while standing on a base that looks like it's straight out of a classic Legend of Zelda dungeon. The premium collectible figure is priced at $89.99 and available now at Best Buy.
Take a closer look at The Legend of Zelda Link statue by First 4 Figures below.