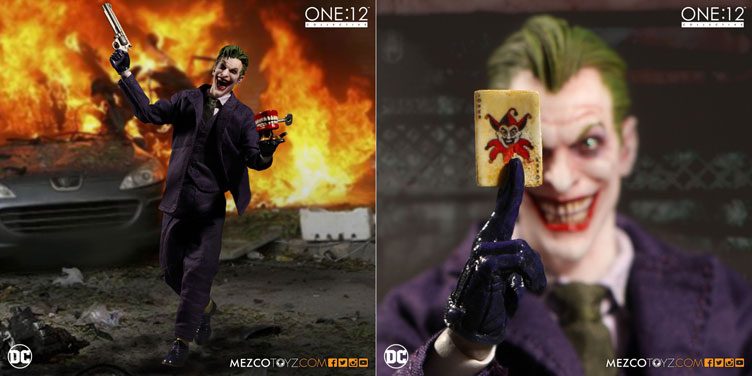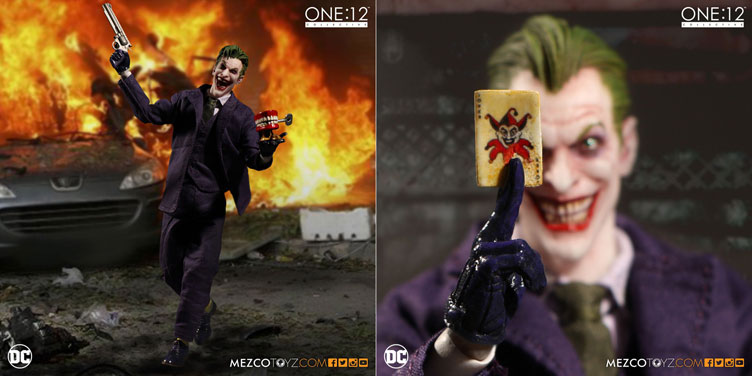 Capturing the Clown Prince of Crime in maniacal style, Mezco Toyz has added The Joker to the One:12 Collective line with this classic collectible figure that features a real world look.
Decked out in a purple fabric suit with signature accessories and over 28 points of articulation, The Joker action figure by Mezco Toyz comes with two different portraits, plus interchangeable hands, a revolver, Joker card, chattering teeth and a display base with posing post. Character-wise, he looks as insane as they come.
The Joker One:12 Collective Action Figure by Mezco Toyz is set to release in April 2017. You can pre-order it here.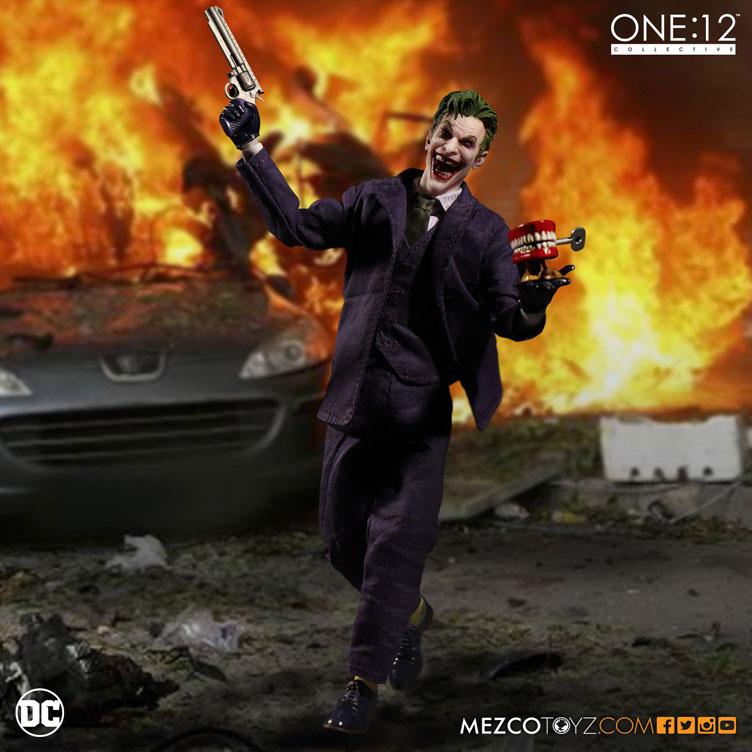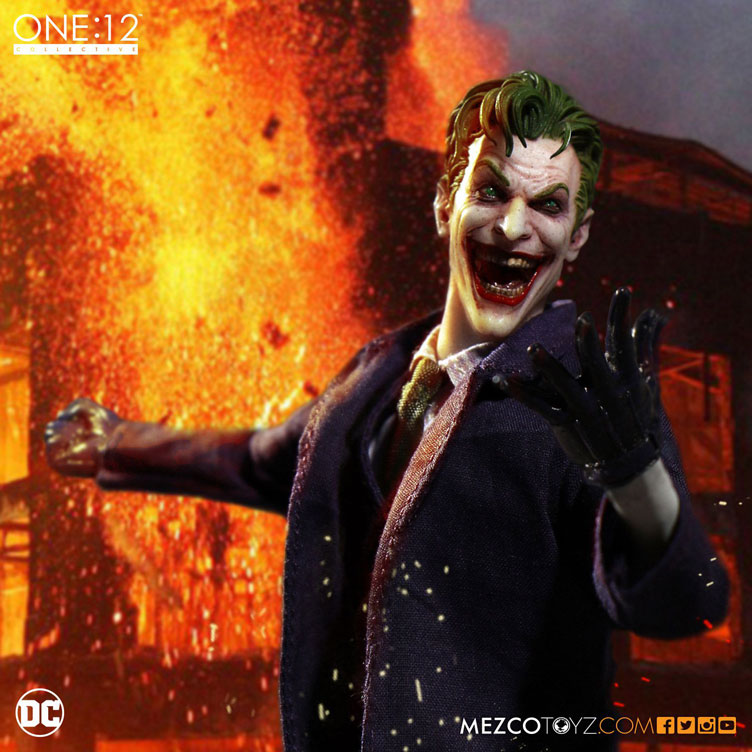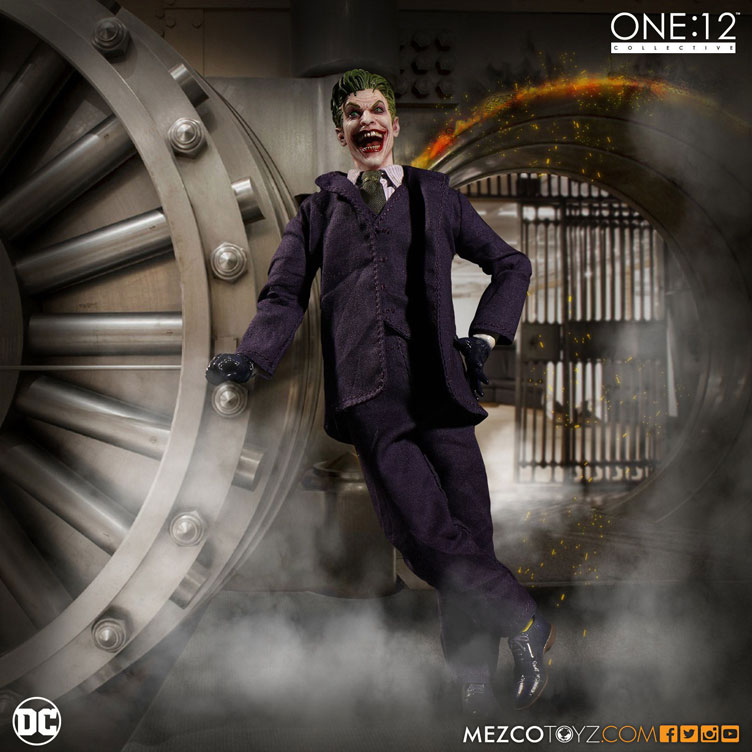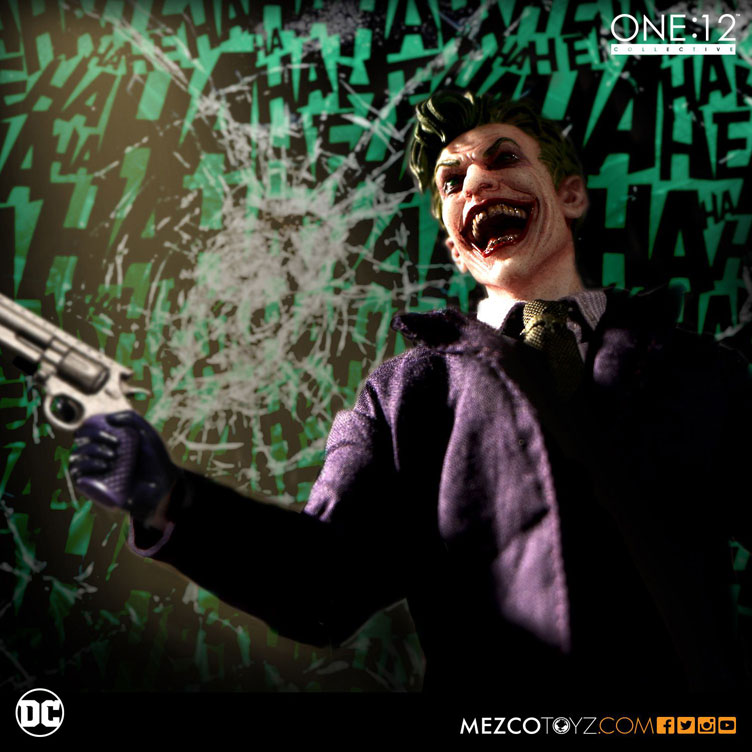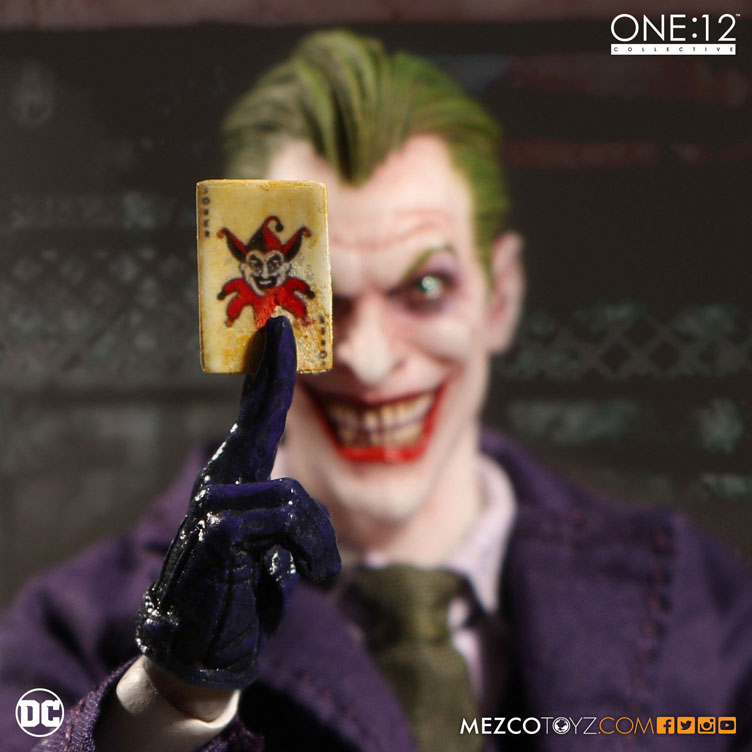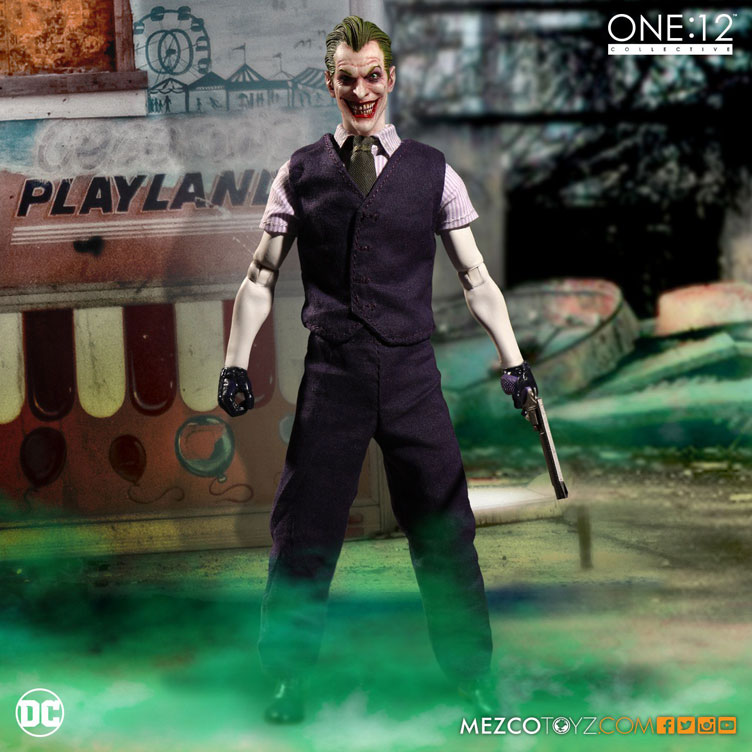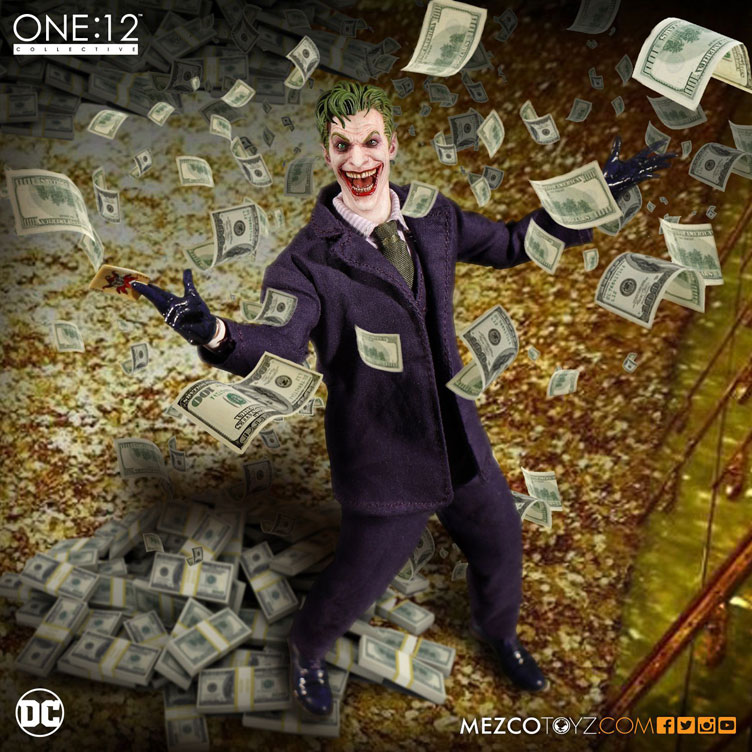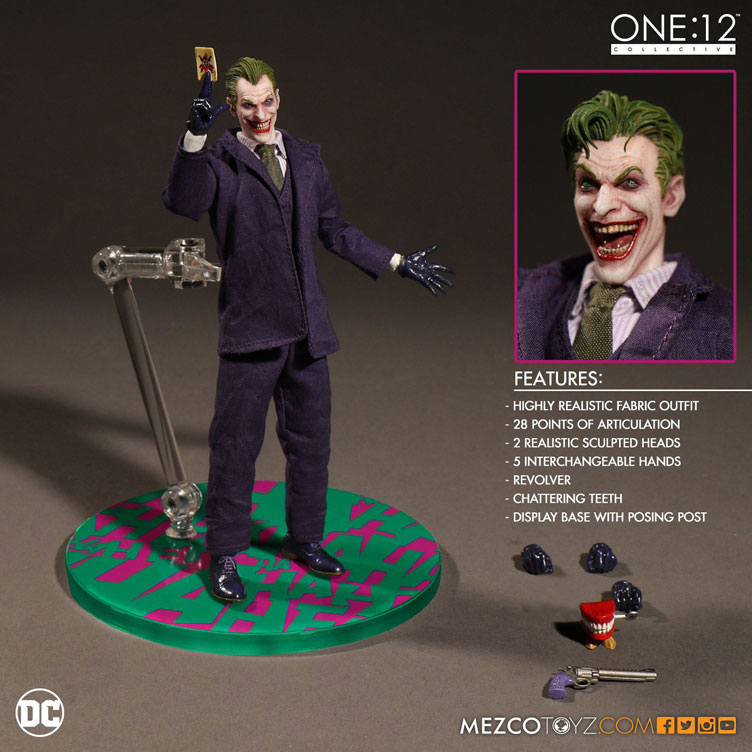 Click here to buy the The Joker One:12 Collective Action Figure.