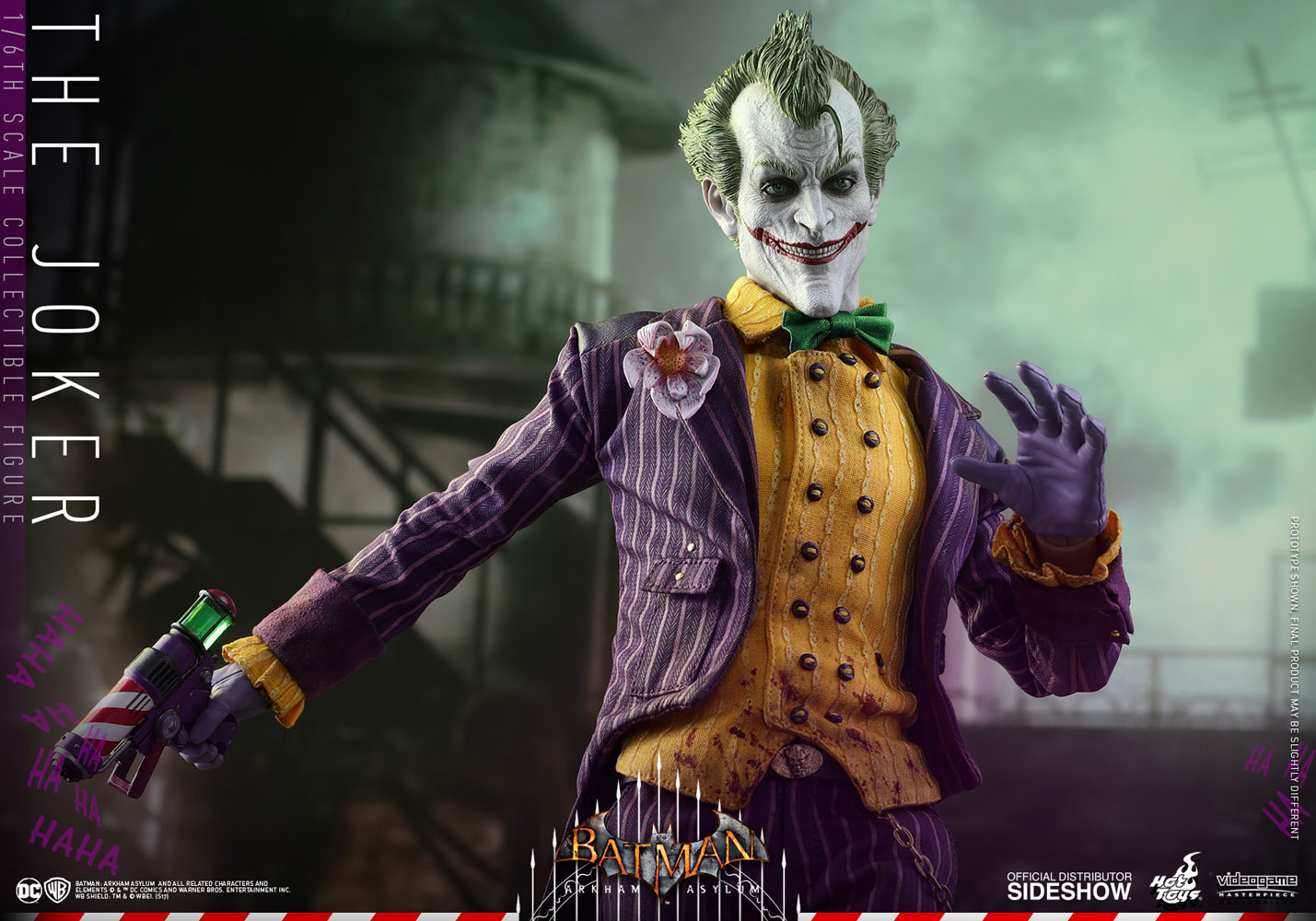 Based on The Joker's appearance in the popular video game Batman: Arkham Asylum, the Clown Prince of Crime from Hot Toys' sixth scale collectible figure line-up has popped up and is now available for pre-order at Sideshow.com.
Standing approximately 31cm tall and featuring a newly developed body with over 30 points of articulation, The Joker Sixth Scale Figure by Hot Toys has a specially tailored purple suit costume with a sculpted boutonniere on the lapel, plus blood splattered shirt, light green bow tie, black shoes, highly detailed hair and game-accurate facial expression with maniacal makeup.
Weapon-wise, The Joker comes equipped with a pistol, an injection gun with three injection pellets, and a chattering teeth explosive. As for accessories, he features one pair of glasses, one pair of handcuffs and a specially designed figure stand with game logo and backdrop.
The Joker in Batman: Arkham Asylum Sixth Scale Figure by Hot Toys is priced at $229.99 with an estimated arrival of Oct 2017 – Dec 2017. You can pre-order The Joker now at Sideshow.com.