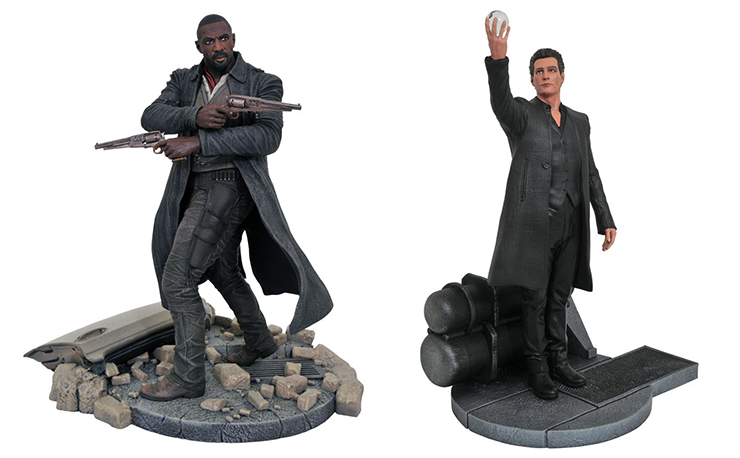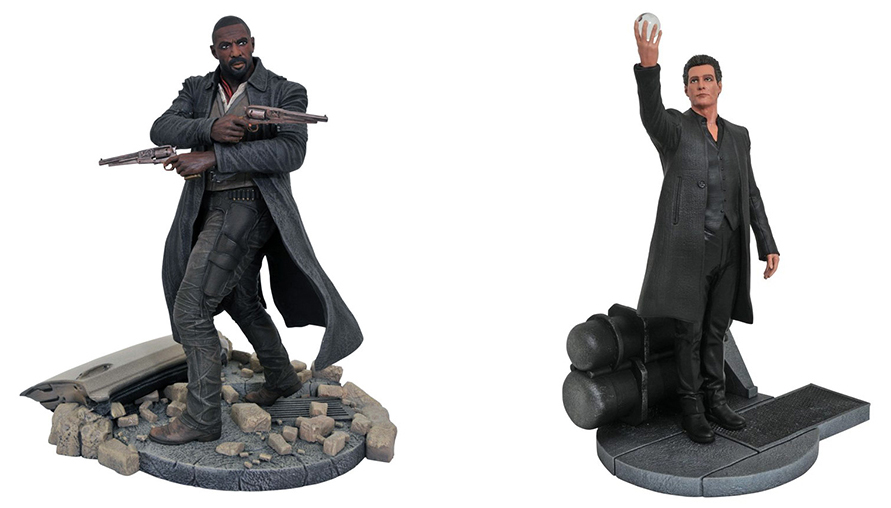 For decades, Stephen King fans have been dying for a movie or TV show or anything based on his incredible Dark Tower series of books. When word came out that Columbia Pictures was finally going ahead with the film, fans were beyond hyped. And now that the trailer has finally dropped and it looks pretty badass, fans want collectibles and thanks to Diamond Select, they're getting them.
Featuring statues and action figures of the two principal characters, Roland the Gunslinger and The Man in Black, all the collectibles reflect the actors playing them, Idris Elba and Matthew McConaughey with amazing accuracy. The action figures stand 7" tall and both come with 16 points of articulation and accessories exclusive to the characters. Like the figures, the PVC statues are sculpted with movie accuracy, but also come on specially sculpted diorama bases.
The statues and action figures are both ready to ship in January of next year, but you can pre-order them now by clicking the links below while you wait for the film to finally hit theaters in August.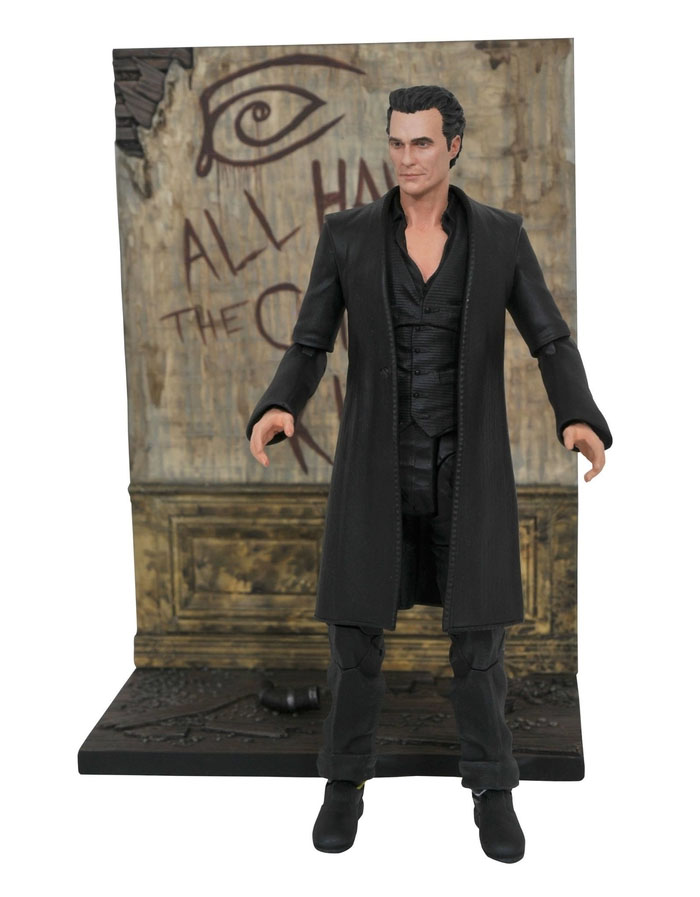 The Dark Tower Man in Black Select Action Figure – BUY NOW
---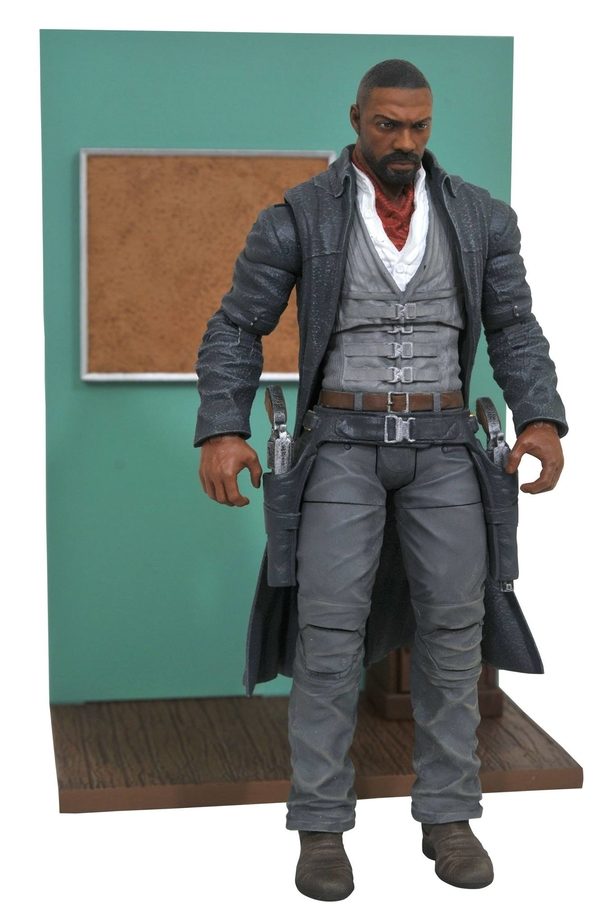 The Dark Tower Gunslinger Select Action Figure – BUY NOW
---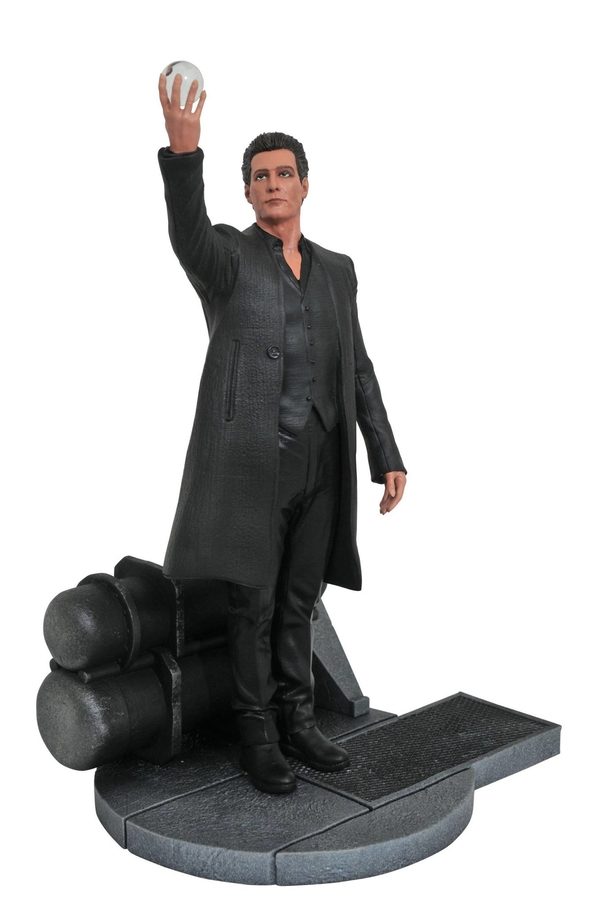 The Dark Tower Man in Black Gallery Statue – BUY NOW
---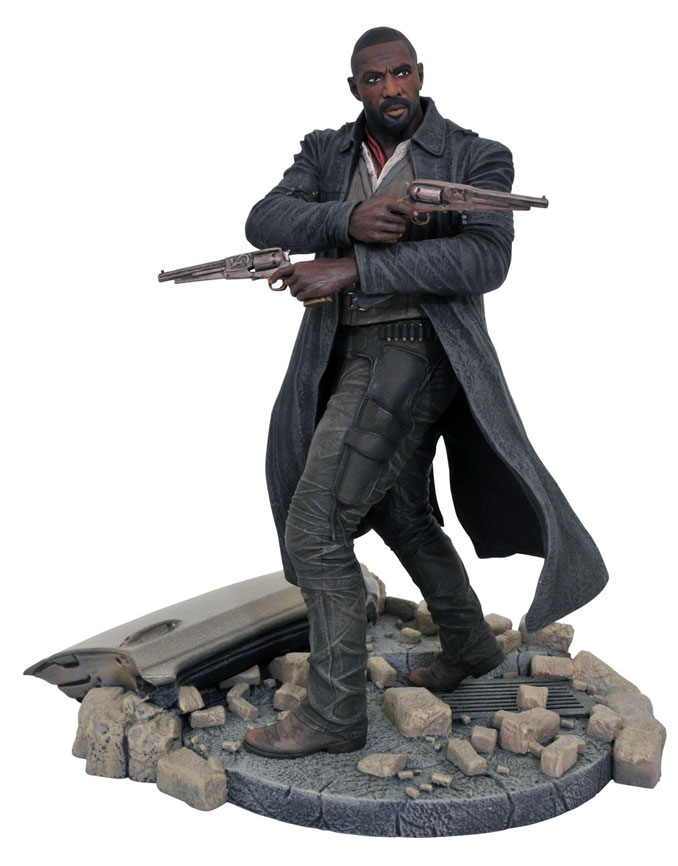 The Dark Tower Gunslinger Gallery Statue – BUY NOW