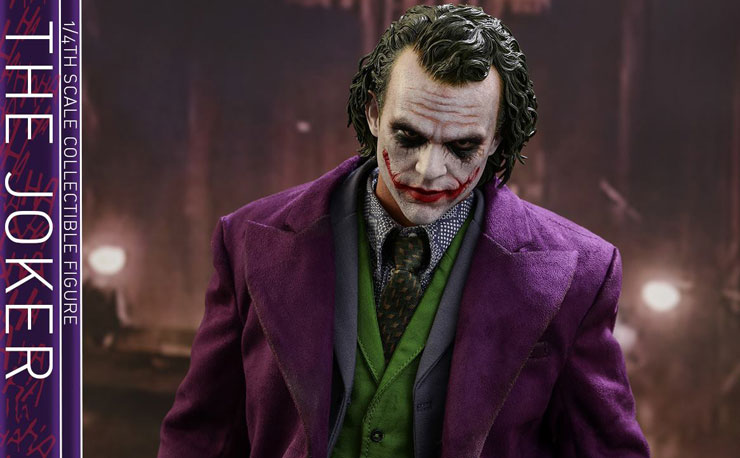 For fans of The Dark Knight, or more specifically Heath Ledger's spectacular portrayal of The Clown Prince of Crime, Hot Toys is taking it back to that memorable performance with this new 1/4 scale Joker figure.
Celebrating the 10th anniversary collaboration between two of Hot Toys' most talented painting artist and head sculptors, JC. Hong and Yulli, this new figure commemorates the milestone of when their partnership began by bringing back the Joker as he appeared in the film complete with authentic on-screen costume, weapons and accessories. As you can see from the images below, the head sculpt, facial expression, and paint job are simply stunning, and the figure comes equipped with all kinds of weapons and other accessories to re-create classic scenes from the movie including Joker card, pencil, guns, knives, grenades, mask, multiple interchangeable hands, and figure stand.
Check out at The Dark Knight 1/4 Scale Joker Figure by Hot Toys below with pre-order info coming soon.
Update: The Dark Knight 1/4 Scale Joker Figure is now available for pre-order here.