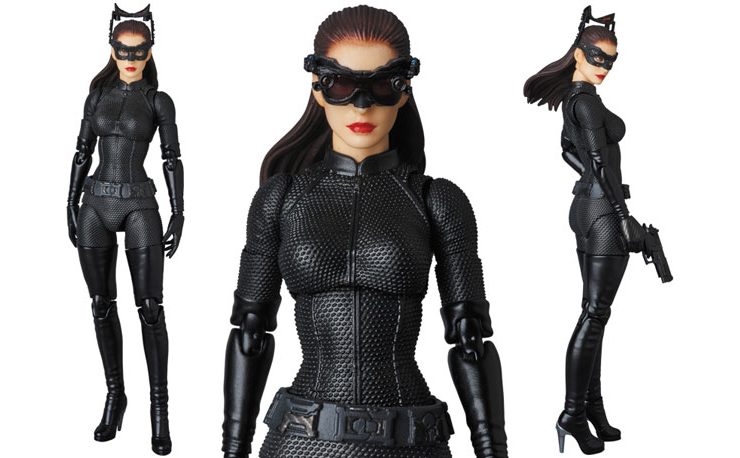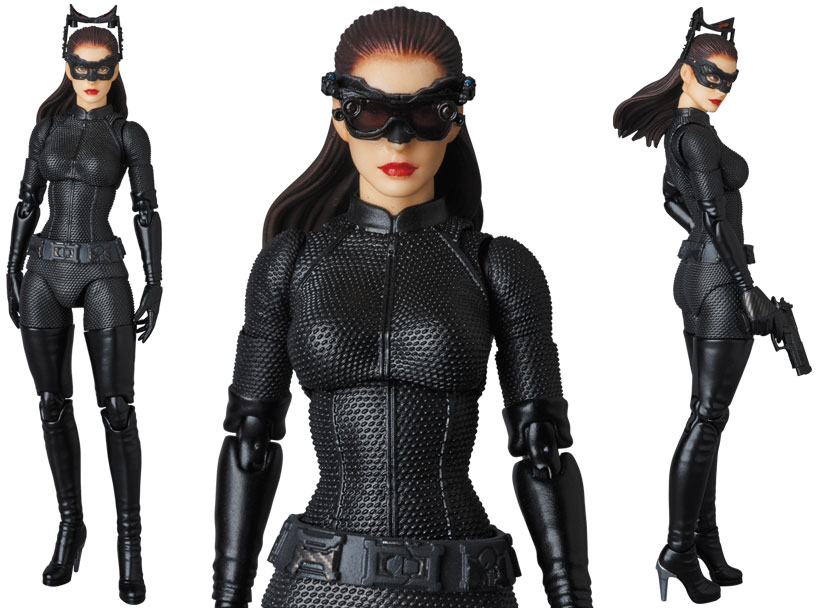 While The Dark Knight Rises wasn't exactly the way we were hoping Christopher Nolan would cap off his impressive Batman trilogy, it did bring us a great performance by Anne Hathaway as Selina Kyle. And although the name "Catwoman" was never uttered once, we all knew who she was, and now Medicom is ready to release an awesome new figure based on Hathaway's memorable performance.
Standing at a bit over 6" tall, this action figure features the likeness of Anne Hathaway and comes with two alternate portraits, one masked and one unmasked, as well a variety of interchangeable hands, two pairs of goggles, a cracked batarang, Batman's cowl and a pistol. If you ever wanted a fully equipped Catwoman figure, this is what you've been waiting for.
Ready for release early next year, you can pre-order this Catwoman MAFEX 2.0 figure right now.