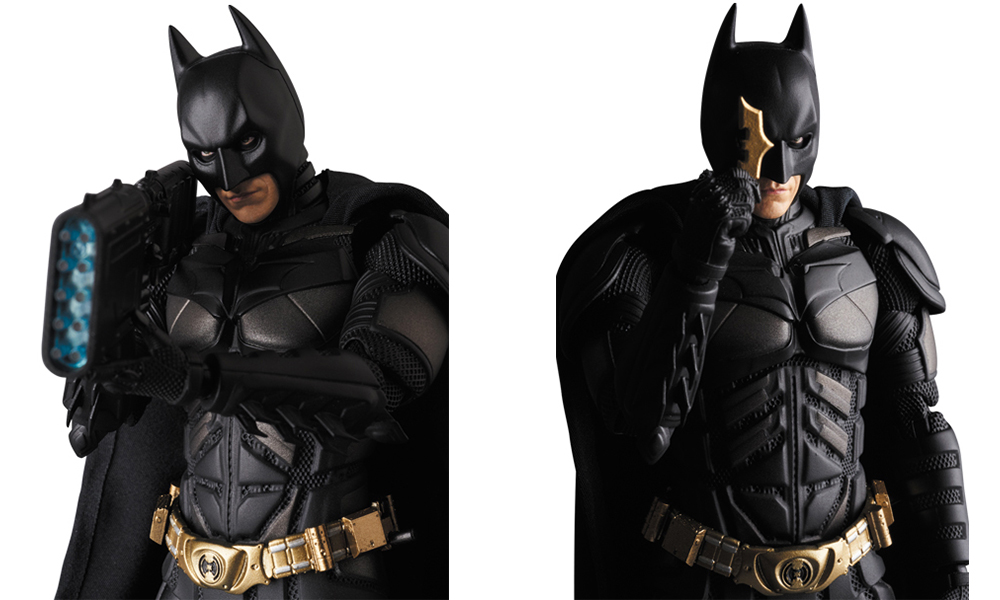 Although The Dark Knight Rises wasn't the epic end to Christopher Nolan's Dark Knight trilogy, Christian Bale's Batman was, as usual, great, and Medicom has updated their MAFEX version of The Dark Knight with brand new detailing for Bat-fans to own.
With a redone Batsuit, head sculpt and cape, this 6.3" tall figure comes with three swappable portraits, a couple of interchangeable hands, an EMP rifle, grapple gun, sticky bomb gun and, of course, a Batarang.
Available in August 2018, you can be sure to pick one up for your collection by pre-ordering The Dark Knight Rises Batman MAFEX Version 3.0 Figure in advance at Entertainment Earth.