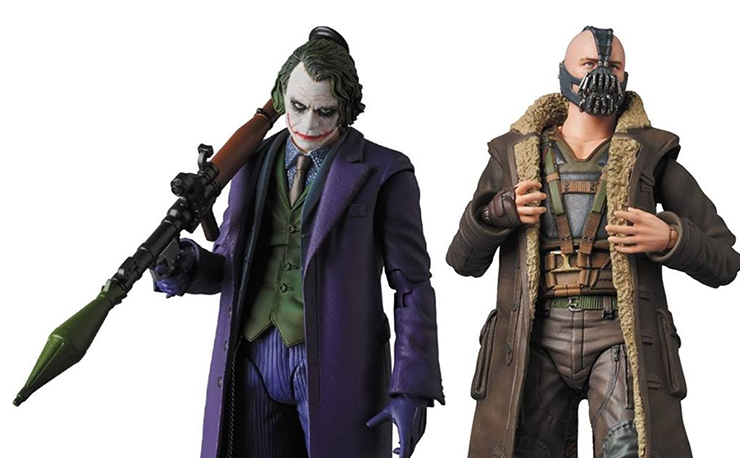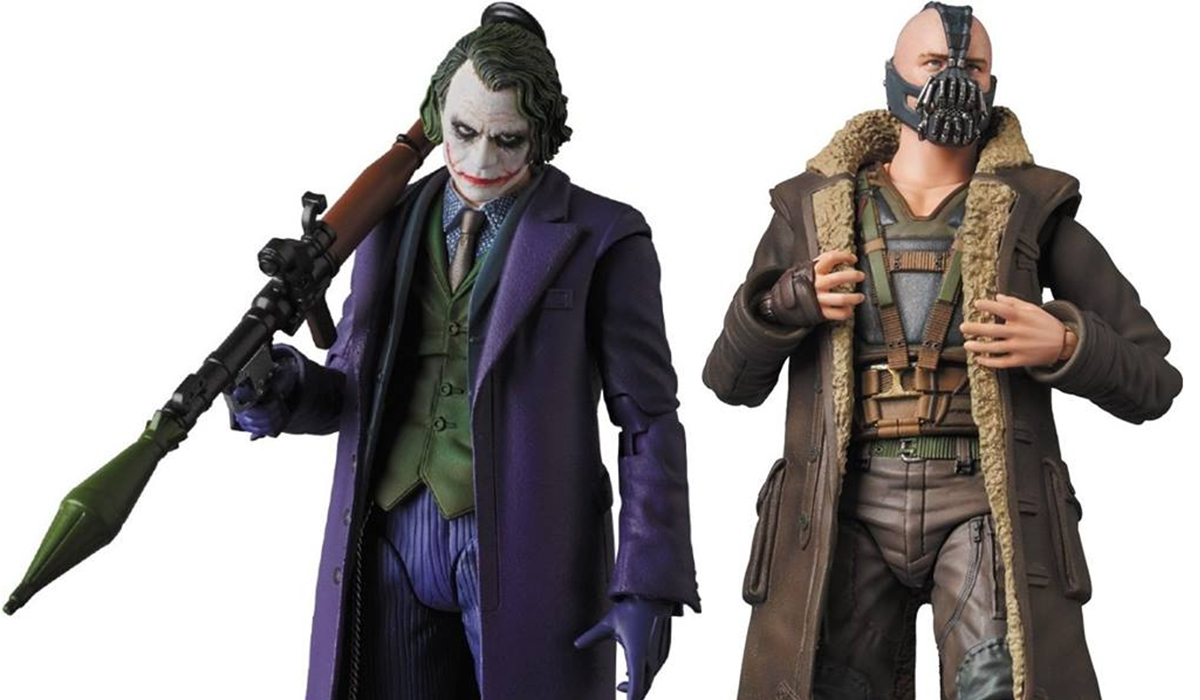 Christopher Nolan's take on the Batman universe and all the awesome characters was a fresh breath of air for comic book movies. Featuring a more realistic and darker take on Gotham, fans were introduced to unforgettable versions of both The Joker and Bane. Heath Ledger's Academy Award winning turn as the former remains as one of the best ever on screen, and Tom Hardy as Bane was one the high points of The Dark Knight Rises. Medicom has released info and pictures on their new MAFEX figures of the two and after one look at these, we can't wait to get our hands on them.
This new edition of The Joker figure, the 2.0, features a new paint job on the head (as well as an additional head sculpt) and also comes with a host of new accessories to add to the rocket launcher, pistol, knife and playing cards. These include, more knives and playing cards, as well as a club to put in the interchangeable hands. Bane comes with a removable jacket, swappable arms and two shattered cowls so you can recreate that classic moment from The Dark Knight Rises.
The Joker is expected to drop in January of next year, while Bane is shipping in late February. Check out the pics below and make sure to come back for more details and pre-order links as they become available.
Update: The Joker MAFEX Figure is now available for pre-order here, and the Bane Figure available here.